Get started with your projects for the holiday season early! Here is a huge collection of Mod Podge holiday crafts that you'll love.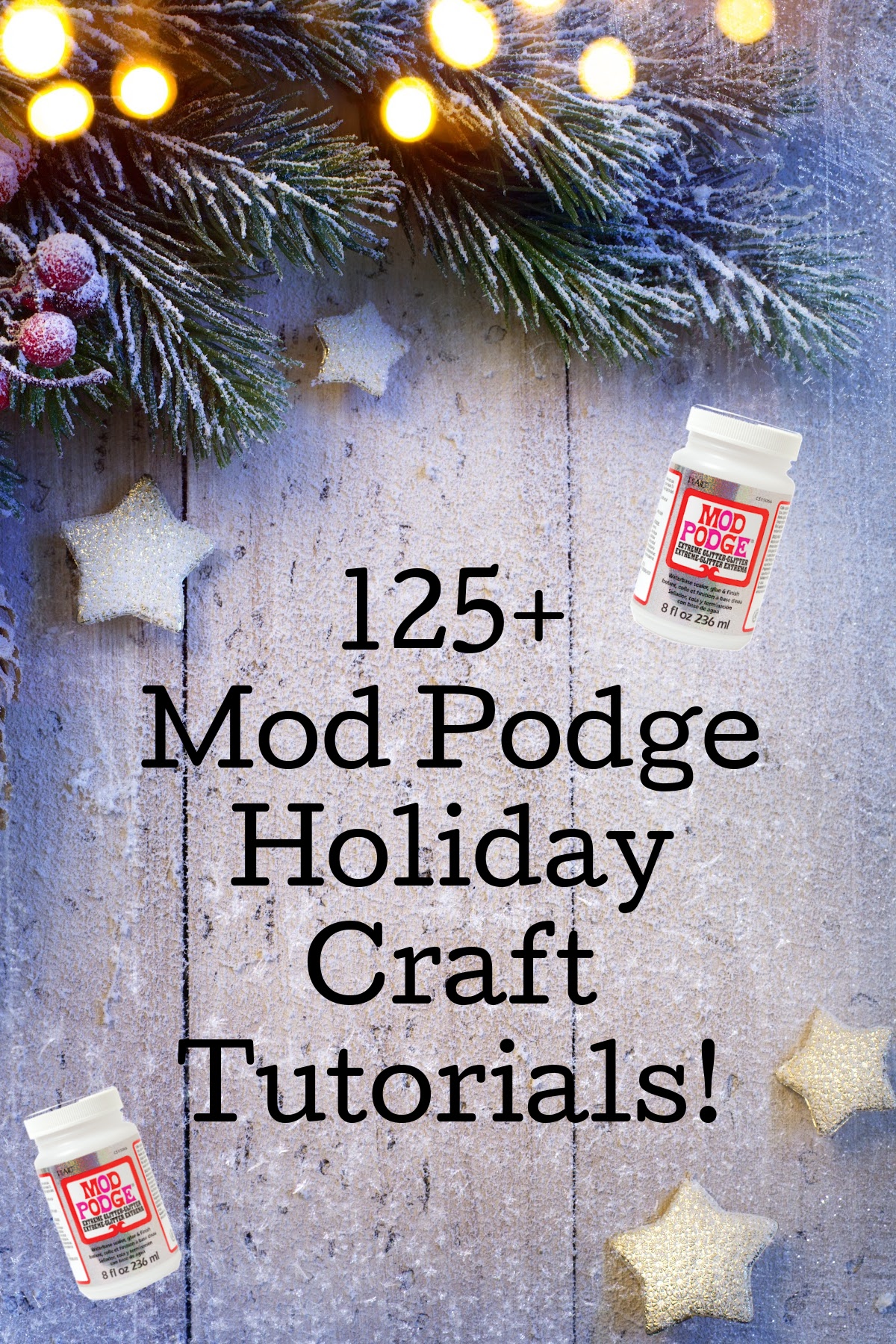 It's almost here my friends – the holiday season! That means it's time for holiday crafts. In the crafting world we get to start a little earlier so that people have time to make stuff.
That's why we see all those goodies in the craft store so early, right? I typically start making gifts and decorations in late summer so that I get extra time. I want to be ready when the holidays roll around!
Decoupage Crafts for the Holidays
I have several decoupage tutorials on my blog for Halloween, Thanksgiving, Christmas and the general seasons around there, so I thought I'd share them all in one post so that you could get started now.
I've got a few projects in mind already, so as I finish I'll be adding to this collection (hence the 125+).
Mod Podge to Use
Check the formula guide, but you'll be able to use a variety of formulas for these projects. I definitely recommend the regular Gloss and Matte, but I also encourage you to take a peek at formulas like Sparkle Mod Podge and Dimensional Magic.
They are perfect for the holidays!
Where to Get Surfaces
You know the obvious places to buy surfaces for your holiday crafts – Amazon, Michaels, Walmart. But I also encourage you to visit your local thrift store and see what you can repurpose.
Also check the recycle bin . . . there are a lot of hidden gems in terms of surfaces, and I've got lots of recycled ideas below.
Just so you know, there are craft surfaces I always buy online. Get that list here. If I can find the basics at Goodwill, I hit up my favorite online stores. It's nice to stock up and get those free shipping bonuses if you know what I mean!
---
Are you ready to dive into these holiday crafts with Mod Podge? Scroll down!
Check out this awesome list of holiday crafts - from Halloween to Thanksgiving to Christmas! Just click on your favorite below.