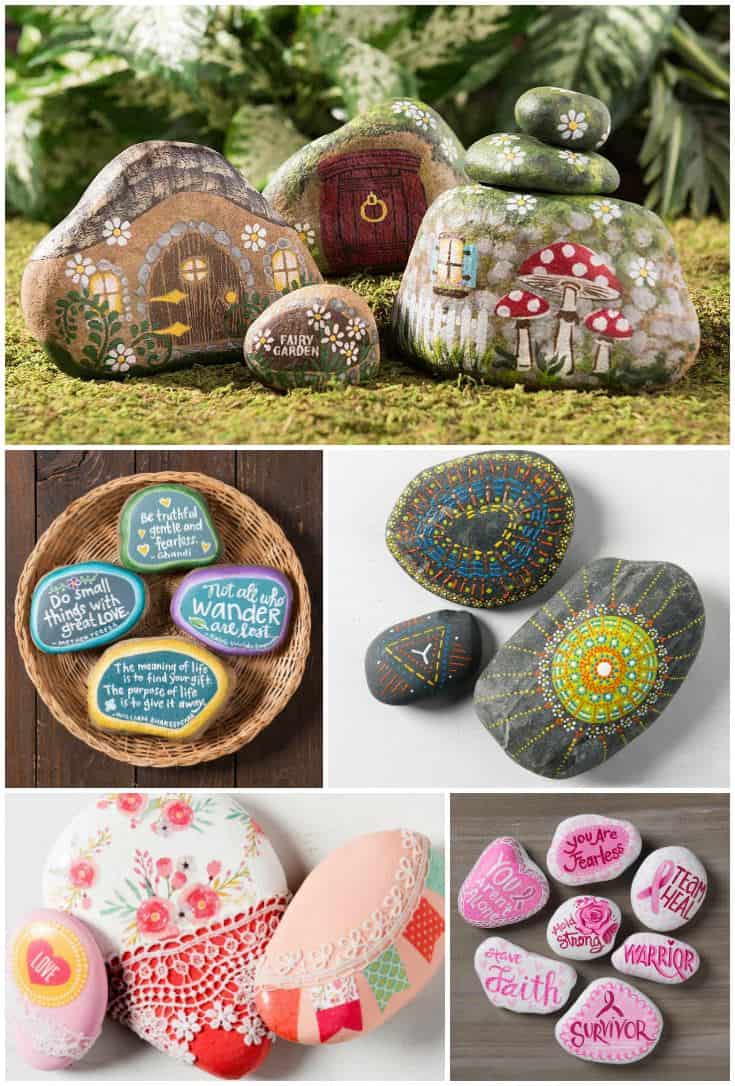 Painted rocks are all the rage right now! I'm not sure if you've heard of the Kindness Rocks project, but it's the reason why people are painting rocks in the first place (besides the fact that it's just fun to do). The idea behind the painted rocks is that you will decorate them and place them in locations for others to find as a "random act of kindness." Isn't it a cool idea? I love the thought of making someone happy with a pretty painted rock and inspirational message. In a world where we're just looking for a little something to brighten our days, these rocks are perfect!
Here are my favorite tips for achieving the best painted rocks:
Pick smooth, flat rocks. You can decorate any rock, but it's harder to decorate ones with ridges. If you can't find them in nature, the craft stores sell them as do home improvement centers.
Seal the rock before painting on it. Use a clear brush on or spray sealer. This helps so that the rocks (which are porous) don't suck the life out of your markers.
Paint your design on top and use several coats . . . let dry between layers.
Finish off your rocks with a coat (or two or three) of Mod Podge Outdoor. This will help protect your beautiful painted rocks from the elements.
Now that you have my favorite tips, check out these 10 painted rock ideas below. There are so many ways to decorate rocks to make them fabulous – which one of these is your favorite?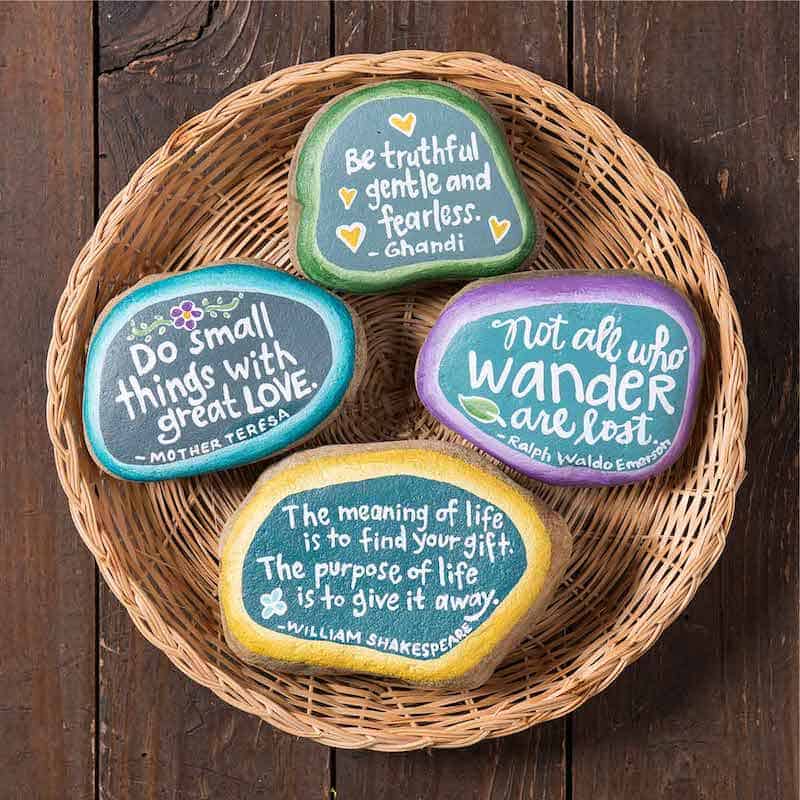 Painted rock paperweights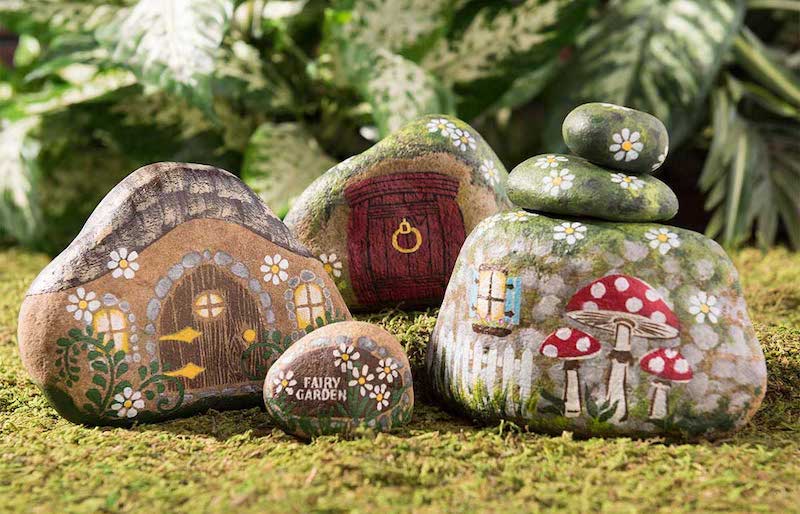 River rock fairy garden houses
Breast cancer awareness DIY kindness rocks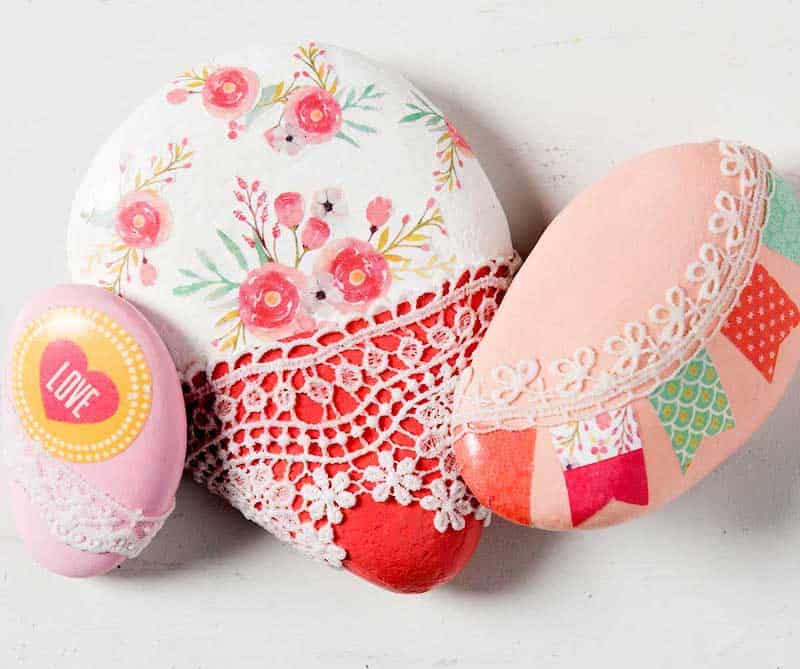 Decorate decoupage rocks
Painted flip rocks DIY
3D rocks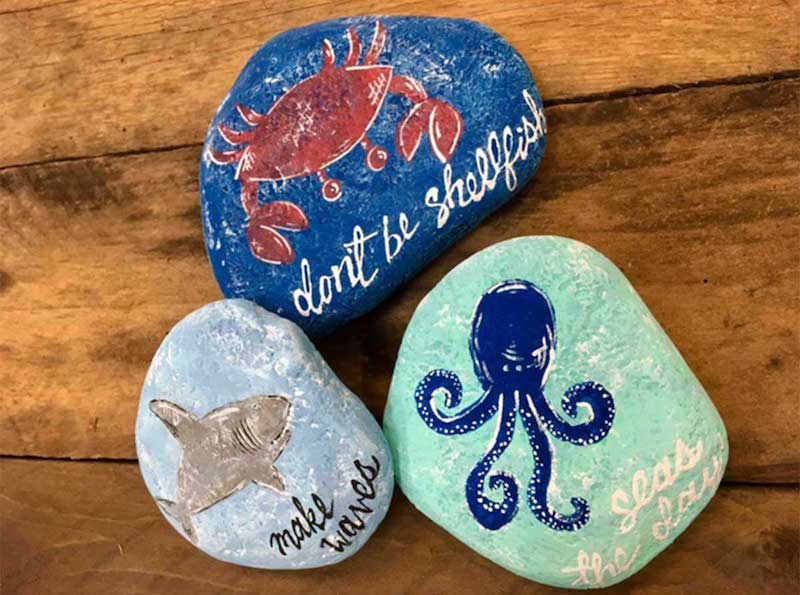 Beachy rocks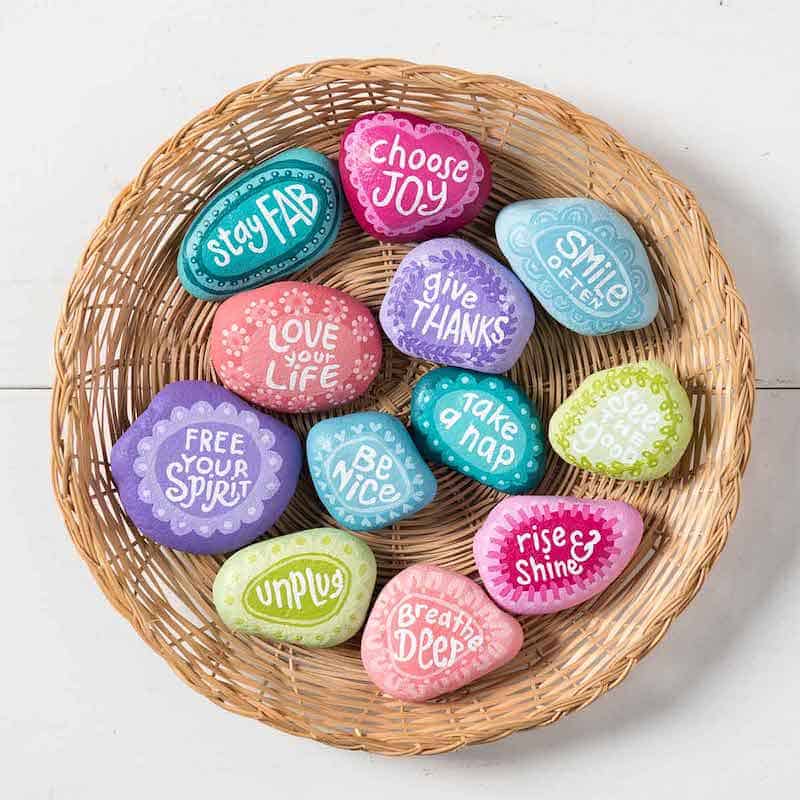 Feel good message rocks DIY
Rock painting ideas for The Kindness Rocks project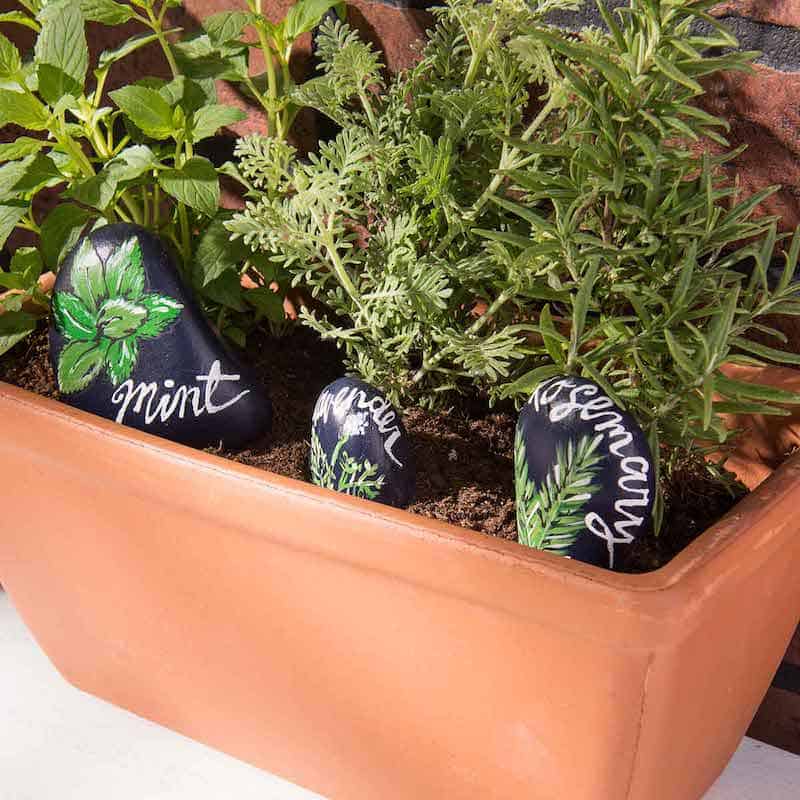 Painted rock herb markers
Sweet message rocks