You're going to love these 50+ photo crafts, great for home decorating or giving as gifts! Get unique ideas for frames, ornaments, and more.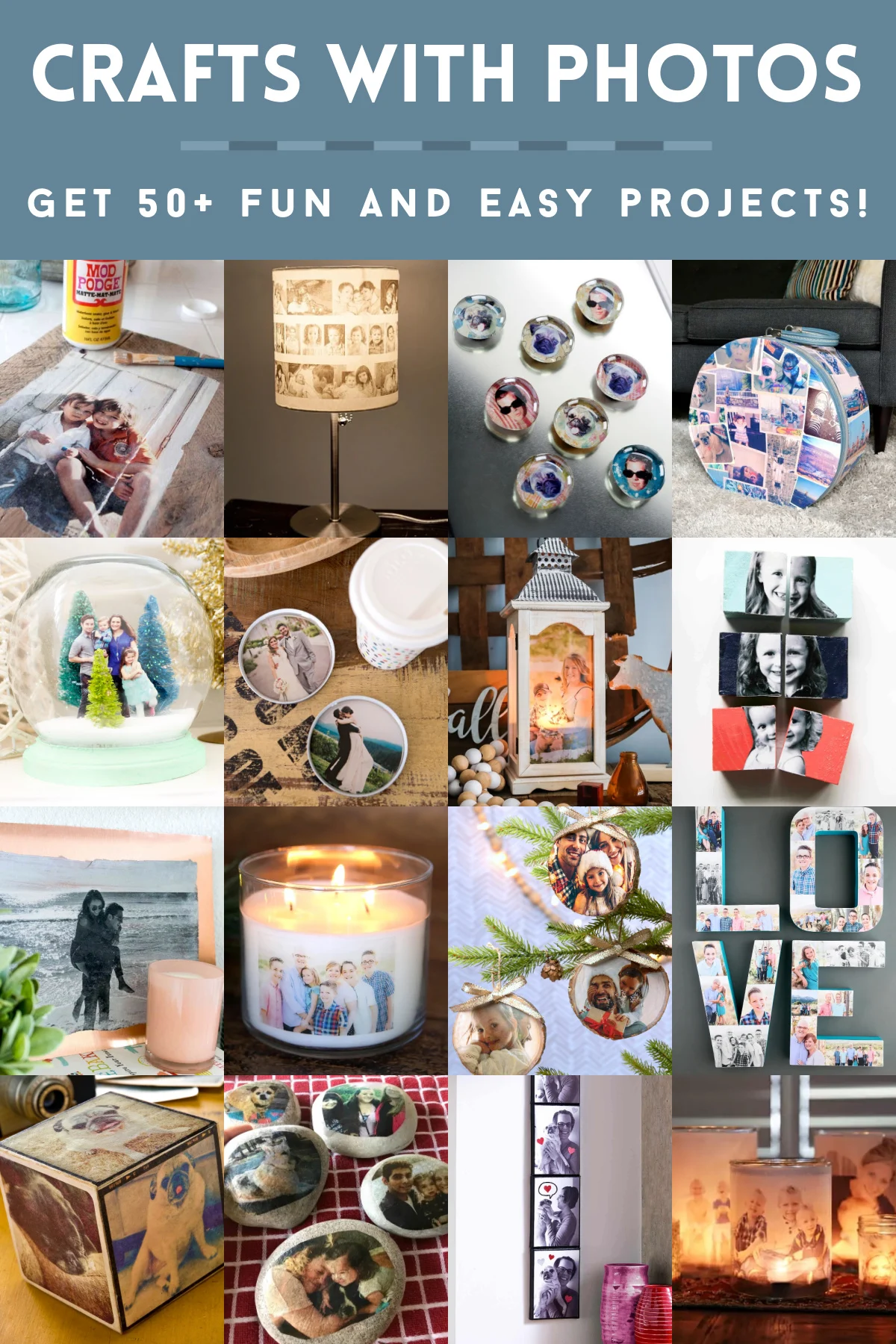 I think there's one thing we can all agree on, and it's that pumpkin bread is the best dessert in the entire world. OKAY, that's not it – though I do love me some pumpkin bread.
What we can all agree on is that our photos spend way too much time hanging out on our phone. And they don't come off of our devices to see the light of day. Ever.
Back in the day if we wanted to see our photos, we had to get film developed. Even with the advent of the digital camera that consumers could purchase, the screens were so small that you still needed to get them printed.
But now? Our photos are all at the tip of our fingers at all times. So if you're like me, they just never get printed.
I think that we should change that though, don't you? There are many reasons to print out photos, and two big ones are home decorating and handmade gifts. I think it's time to start a campaign!
And a handmade one at that. So I'm going to share with you some photo crafts – crafts that you can make with pictures so you can get them out of your phone and out for everyone to see.
The list below contains over 50 photo crafts that range from small gift ideas you can make for a loved one to larger decor items like wall art. You need to see this list of projects, because there's something for everyone here!
No matter what space you are trying to decorate, or who you are making a gift for, you'll find a project below that you have to try.
And the skill level required ranges from none-at-all to medium level crafter. None of the crafts are too hard.
Preserve your favorite memories with one of these great handmade ideas! Look through the list below and let me know which of them are your favorite. And which ones you try in the comments. Happy crafting!
Photo Crafts
Learn how to make crafts with your photos, perfect for decor or gifts! You'll love these easy ideas.
---
If you enjoyed these crafts with photos, I'd love for you to check out these other posts: