Learn how to make a pallet picture frame with Mod Podge photo transfer medium! This is perfect for farmhouse or rustic decor.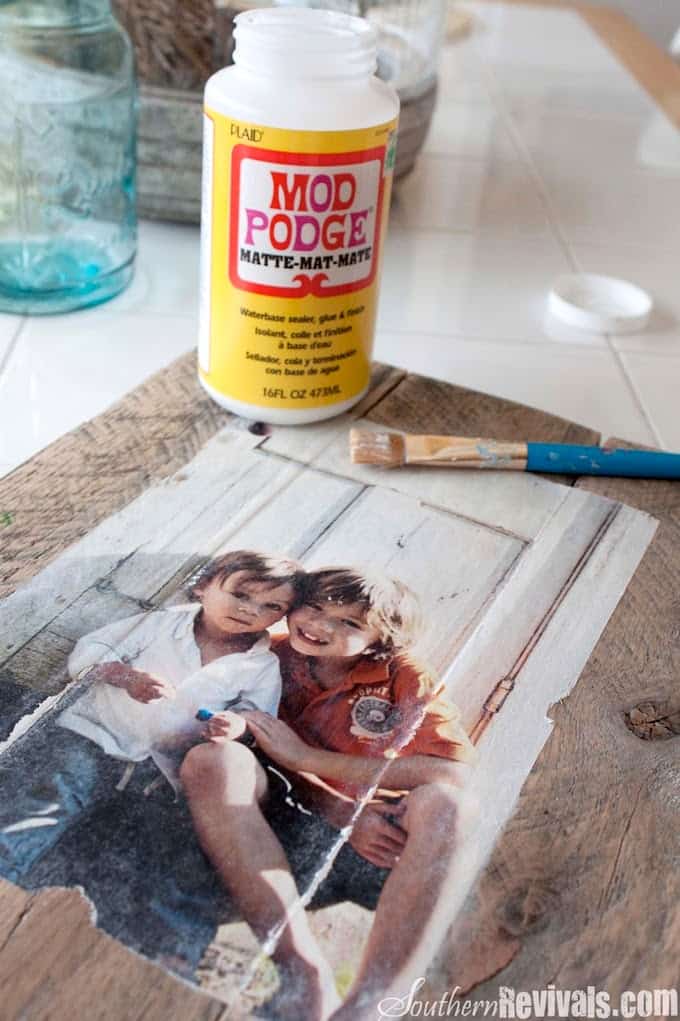 Have you ever tried Mod Podging on a pallet? It's nice if you want a pretty, vintage look. Now you can also take it up a notch just like Jamie did, and add photos to a pallet with Mod Podge Photo Transfer Medium.
It's hard to explain the difference between the transfer medium and just Mod Podging something down, but you can definitely see it in person. It's like vintage on steroids. If you want to know what I'm talking about, you'll just need to try it out.
Take a peek at Jamie's blog, and some of her pictures, and you'll begin to get an idea of what the transfer medium can do. Learn how she made this pallet picture frame below.
DIY pallet photo frames with Mod Podge Photo Transfer at Southern Revivals