Spice up your Halloween table with this confetti coffin tray! It makes the perfect decoration for your next holiday soirée. And who doesn't love confetti?!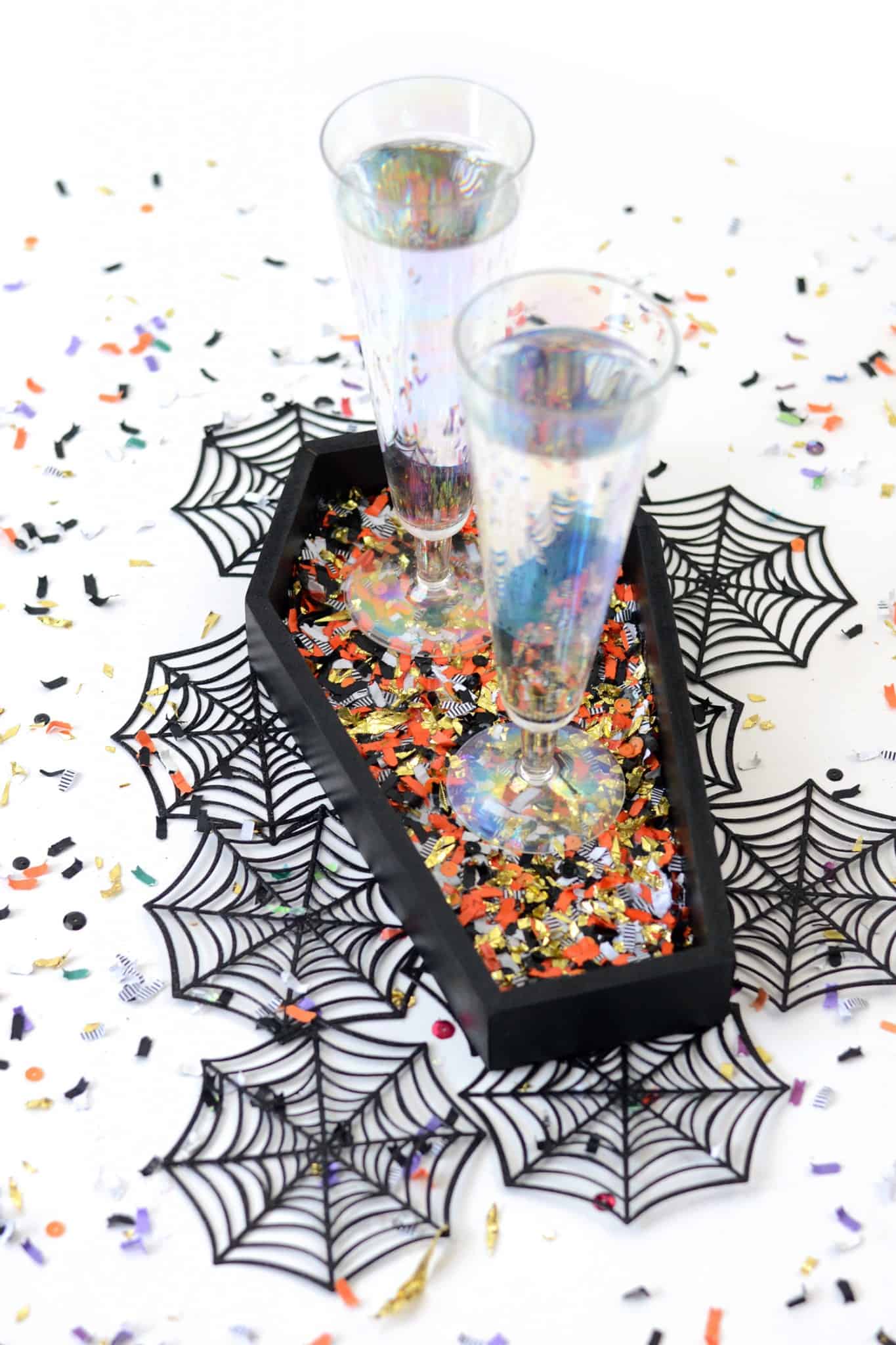 Hey, hey! Jessica here from The Confetti Bar, the coolest confetti shop on the block, where we believe happiness should be celebrated! Today I've got an extra special DIY that is perfect for your next Halloween party: a Confetti Coffin Tray! You're going to love this cute little painted tray. How could you not?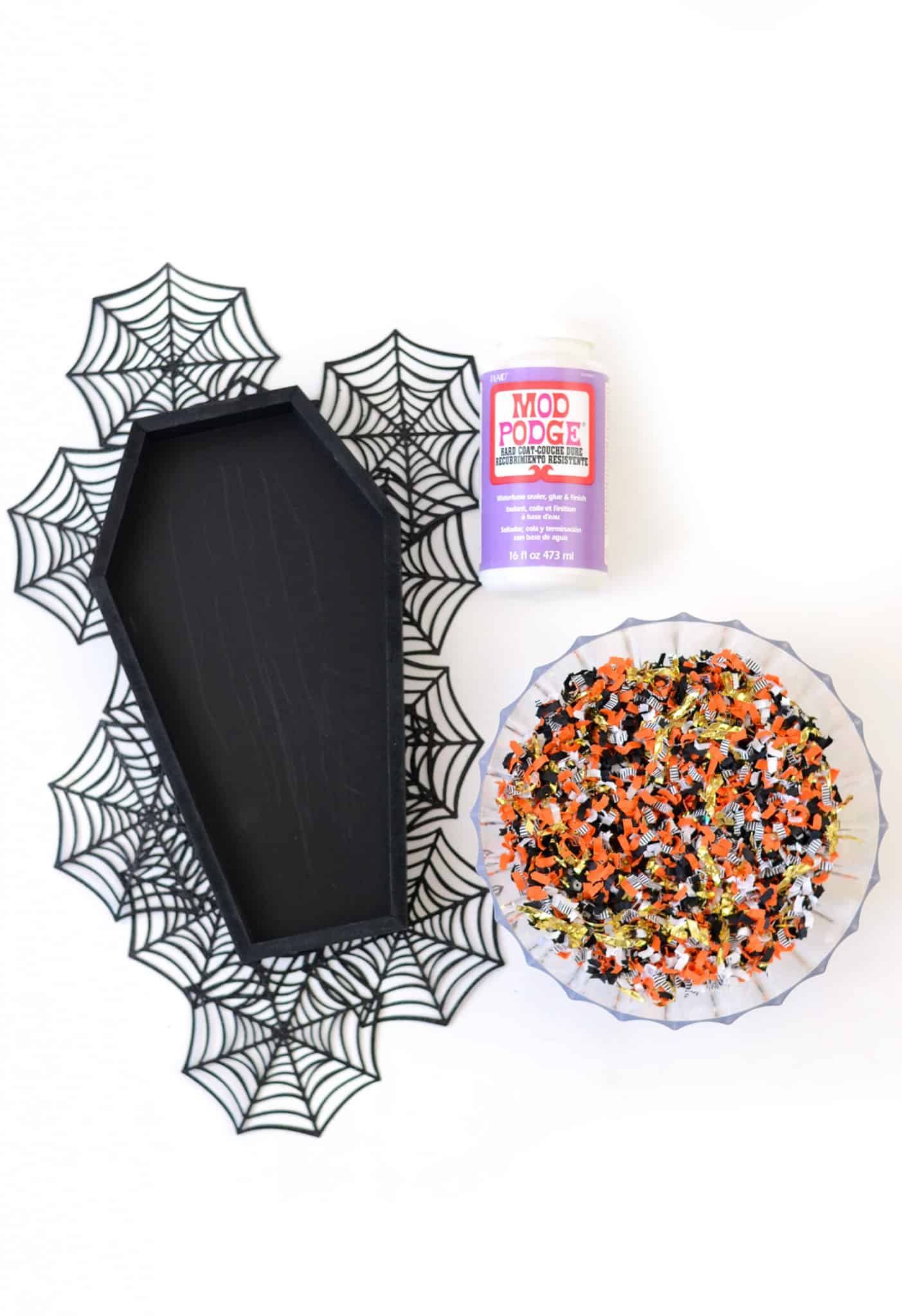 I've heard that even vampires love Halloween confetti, but I've never verified it. I mean if you could choose a plain coffin or one decorated with fun confetti, what would you pick? Learn how to make this cute project below.
Halloween Coffin Tray
Gather These Supplies
Coffin Tray (I found mine at Michael's Craft Store)
Sponge brush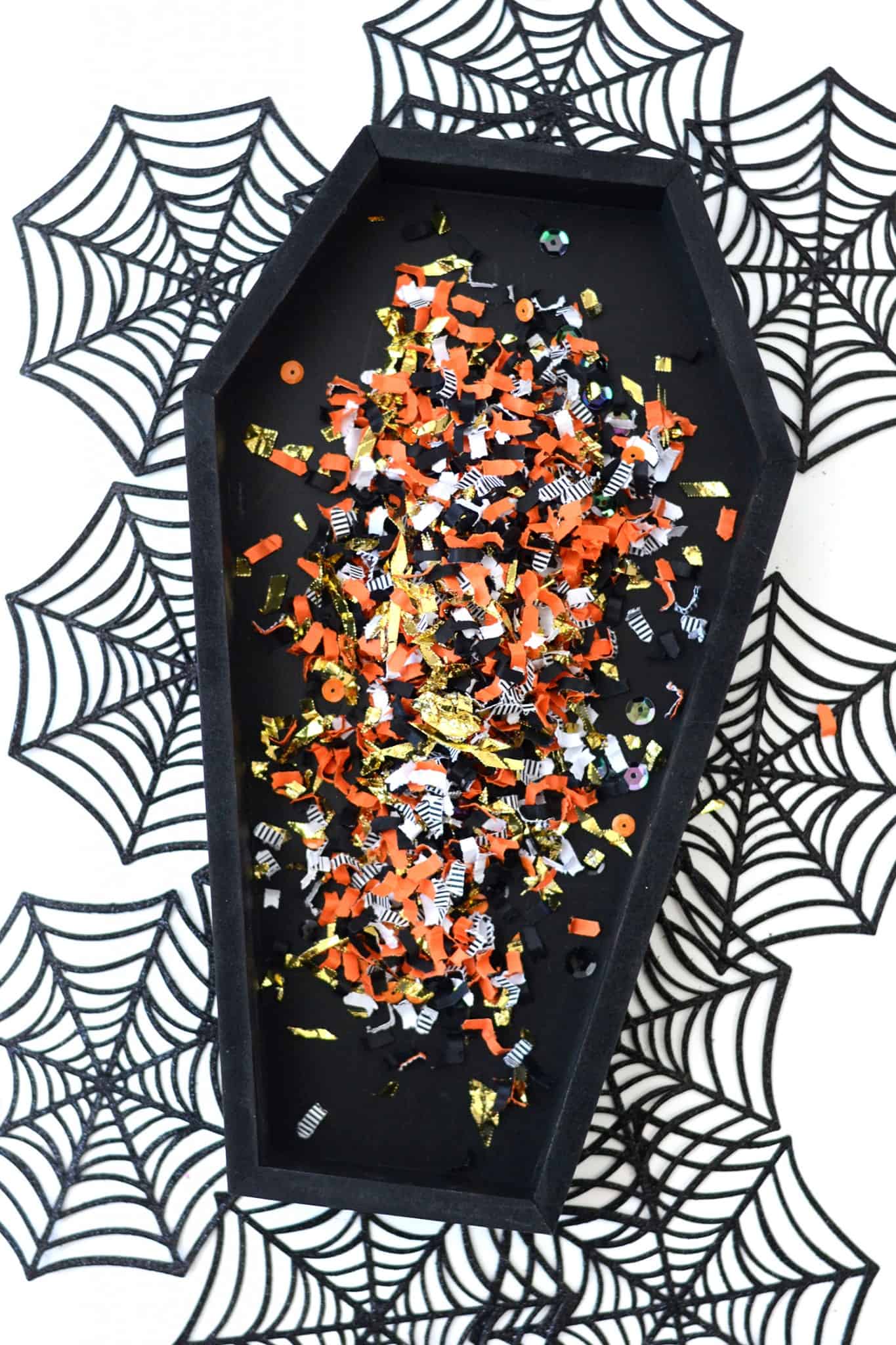 Start by sprinkling some confetti into your coffin tray. You don't need a ton, but enough to lightly cover the bottom with a single layer.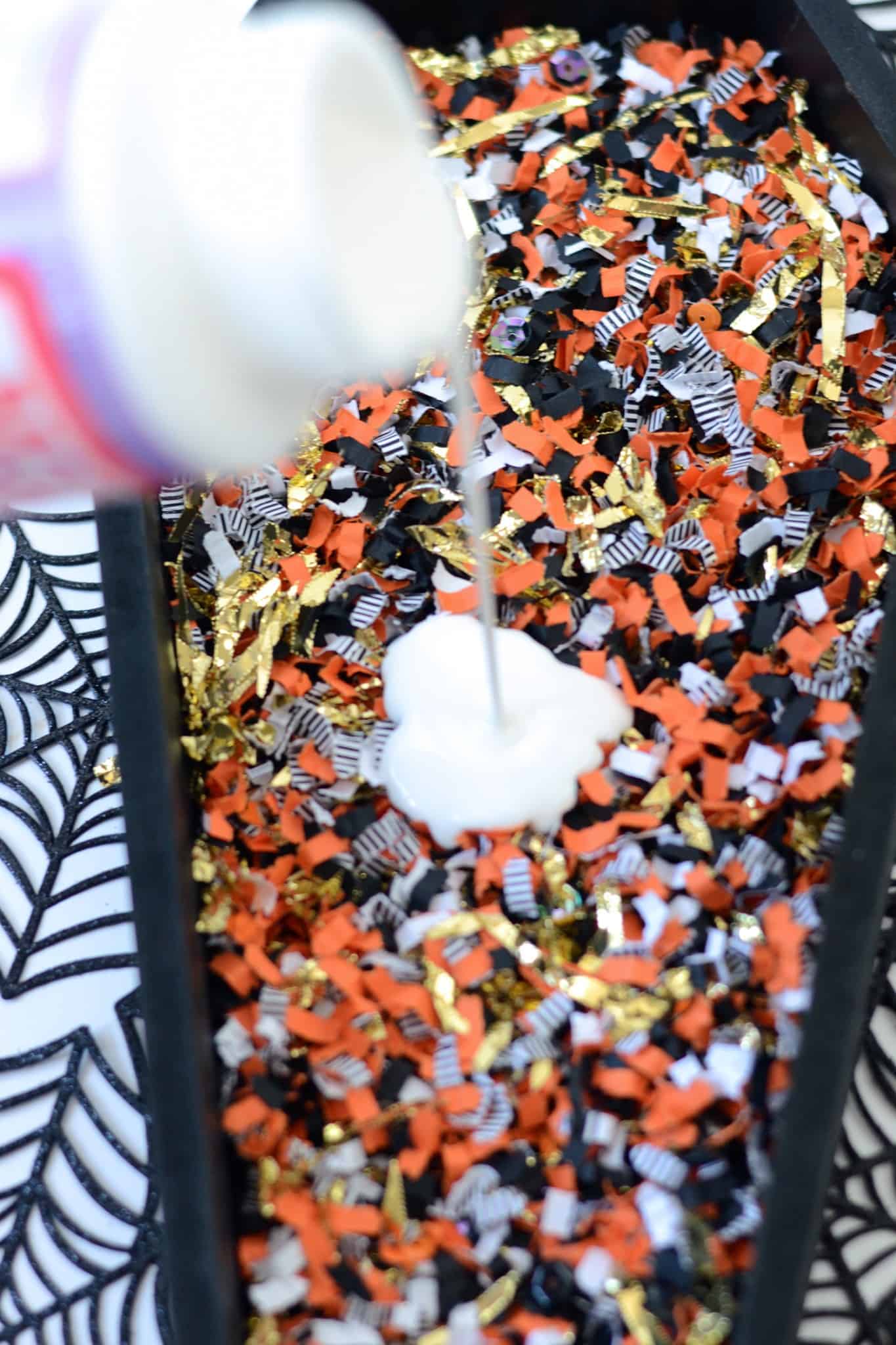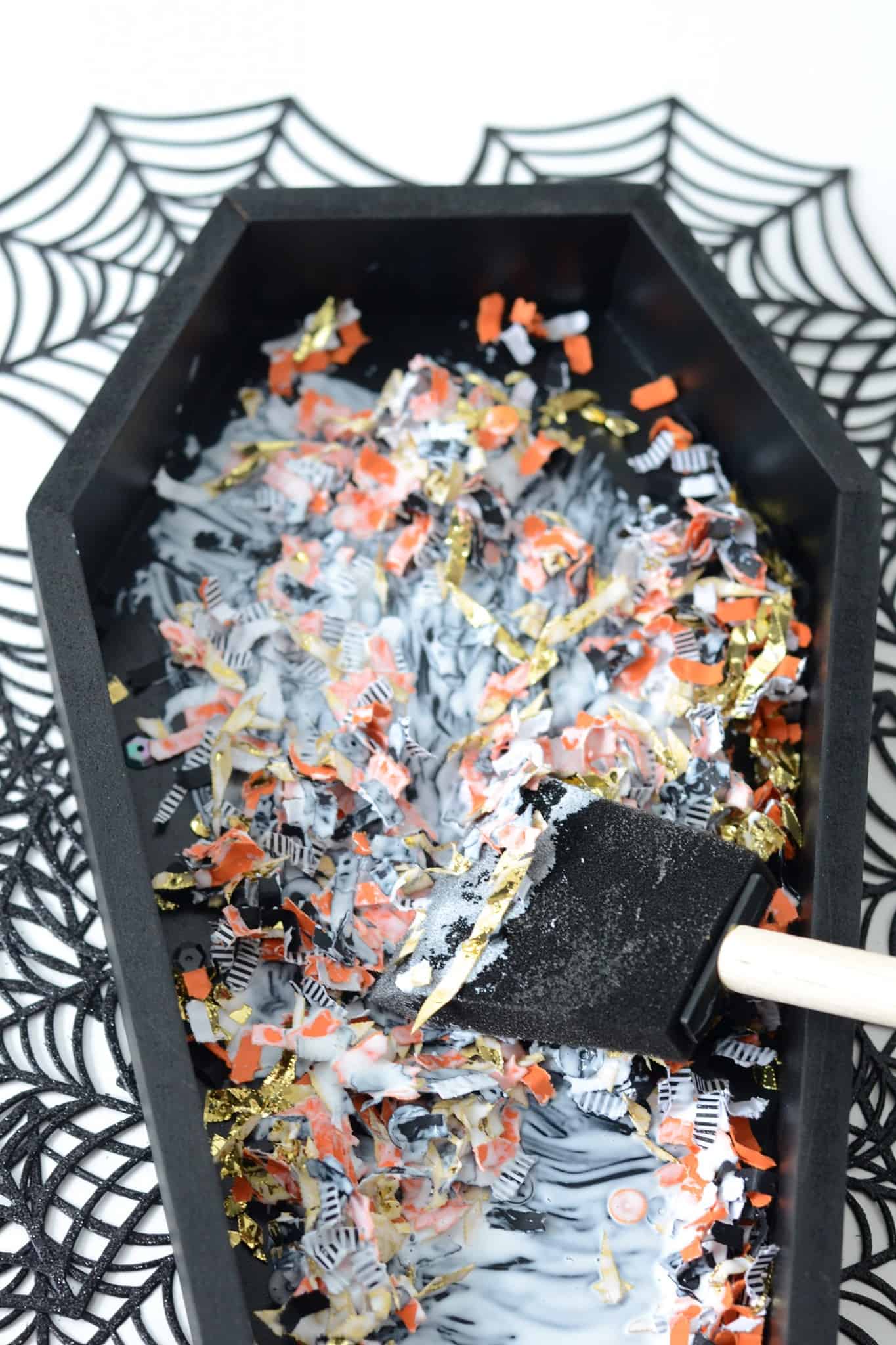 Pour in a little Mod Podge and, using a sponge brush, get all of the confetti coated.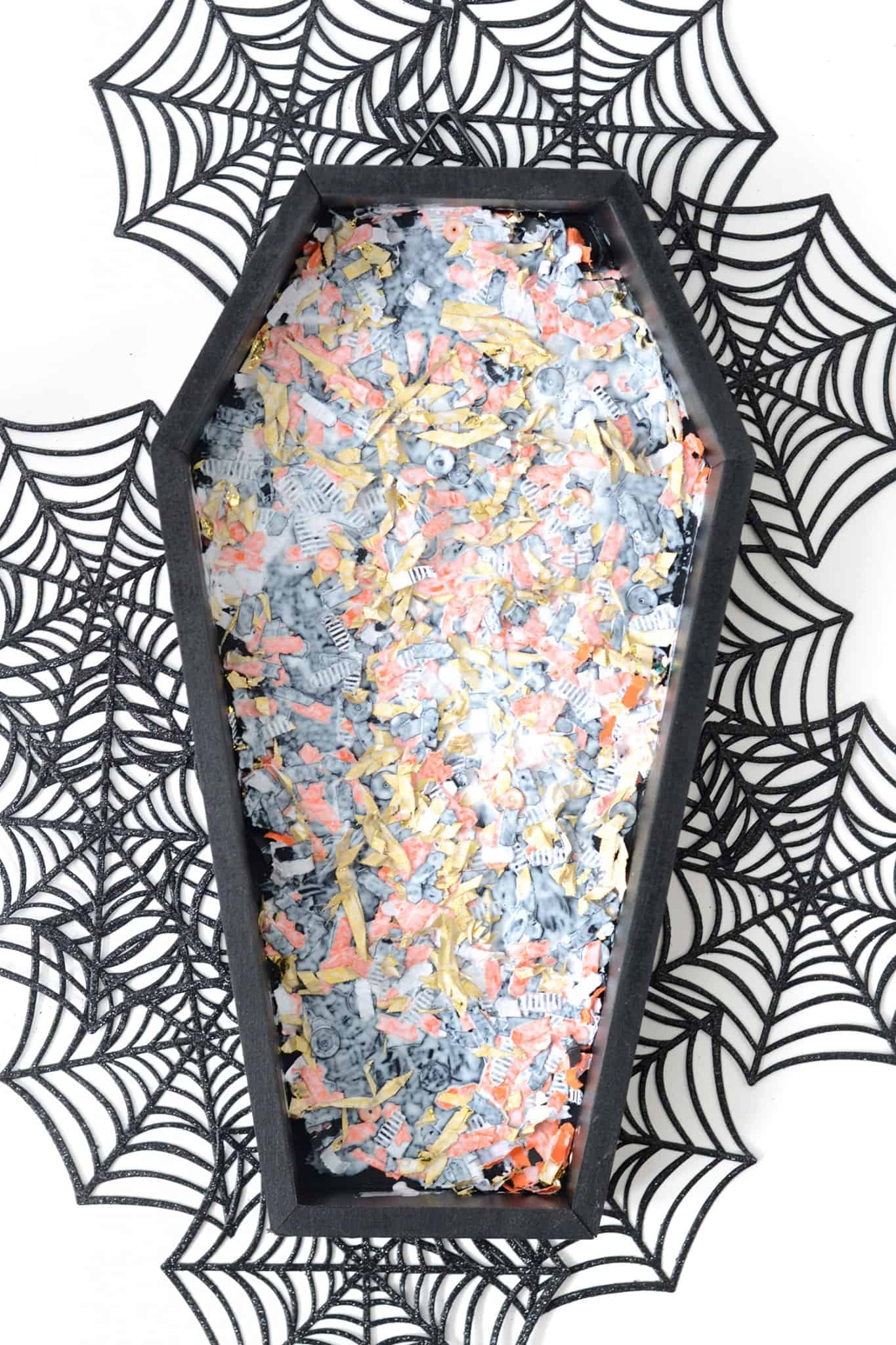 Once coated, spread the confetti out in the coffin tray in a thin layer.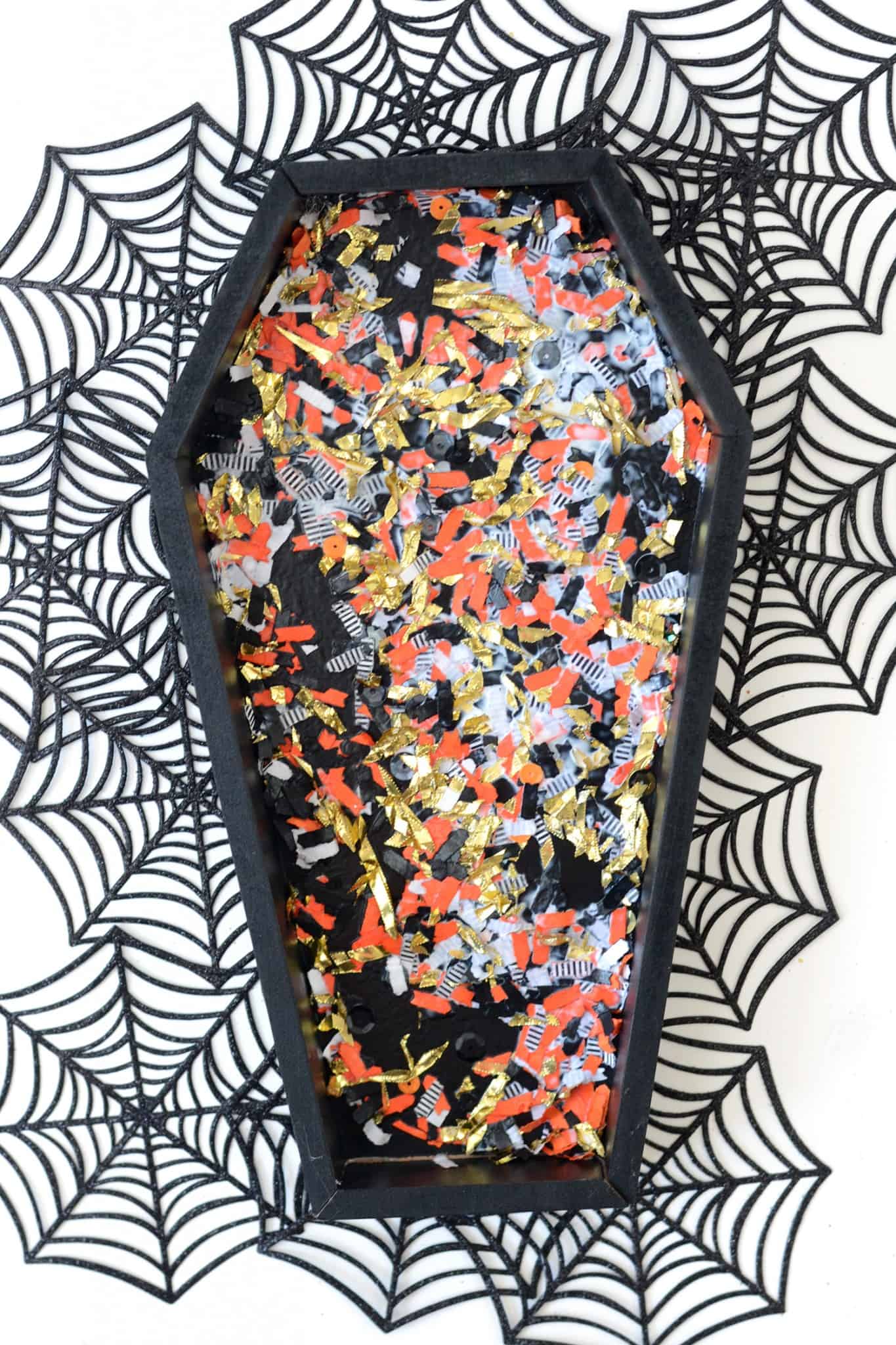 Let dry for a couple of hours.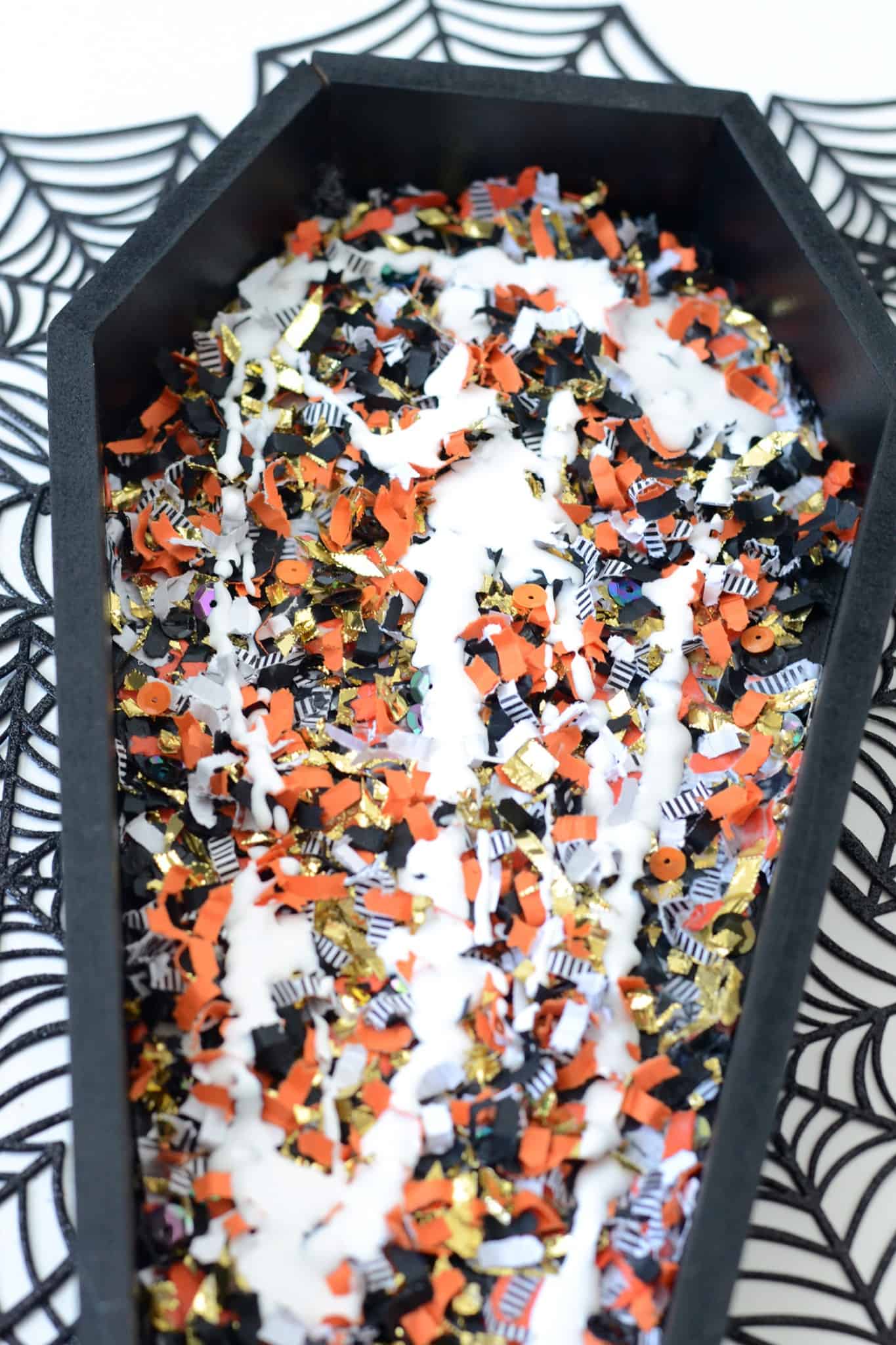 Sprinkle on another layer of confetti, and add more Mod Podge on top. Spread around again for a full second coat.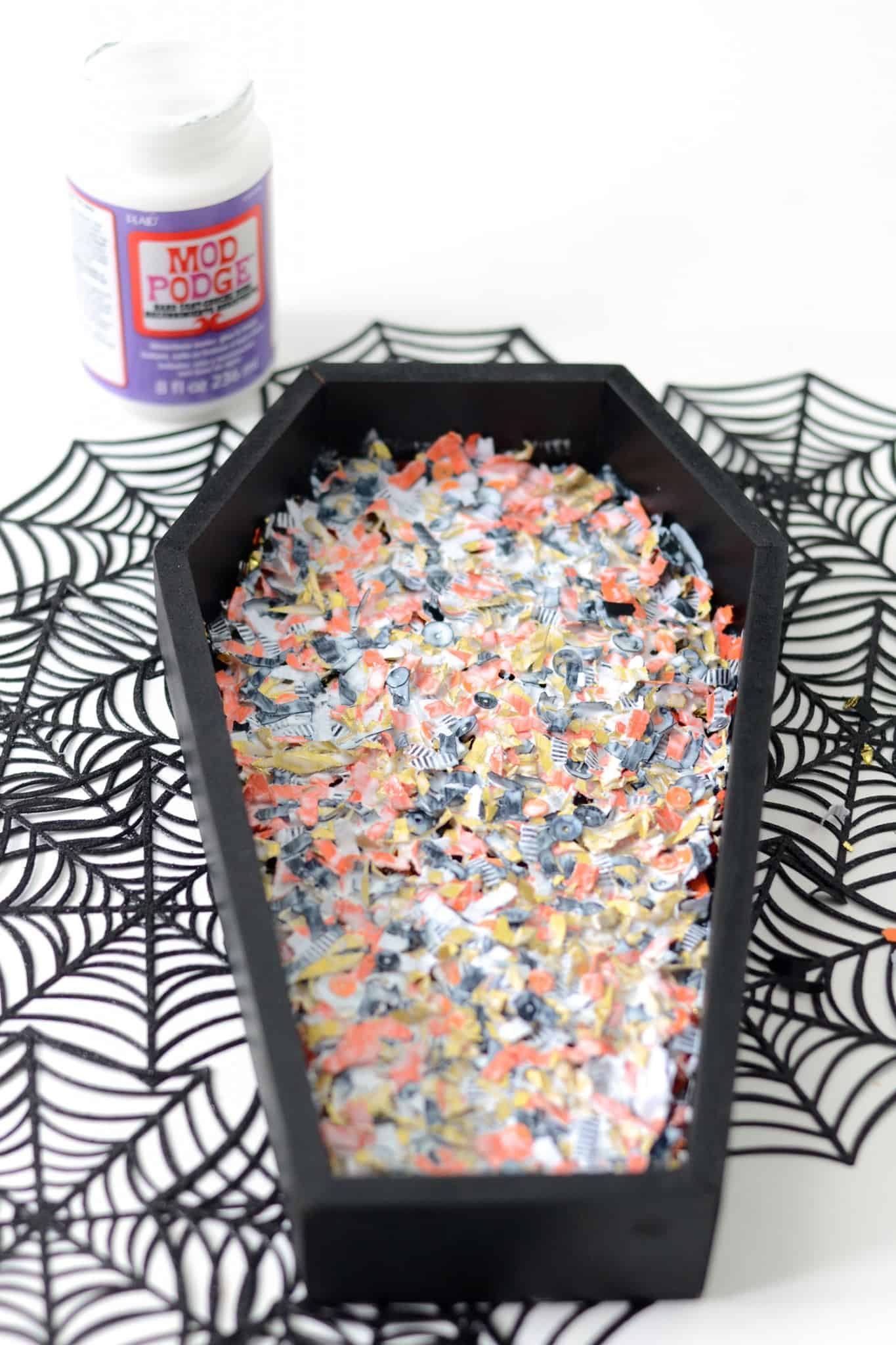 Let your coffin tray dry at least overnight, although you might want to give it a couple of days to set/harden more fully.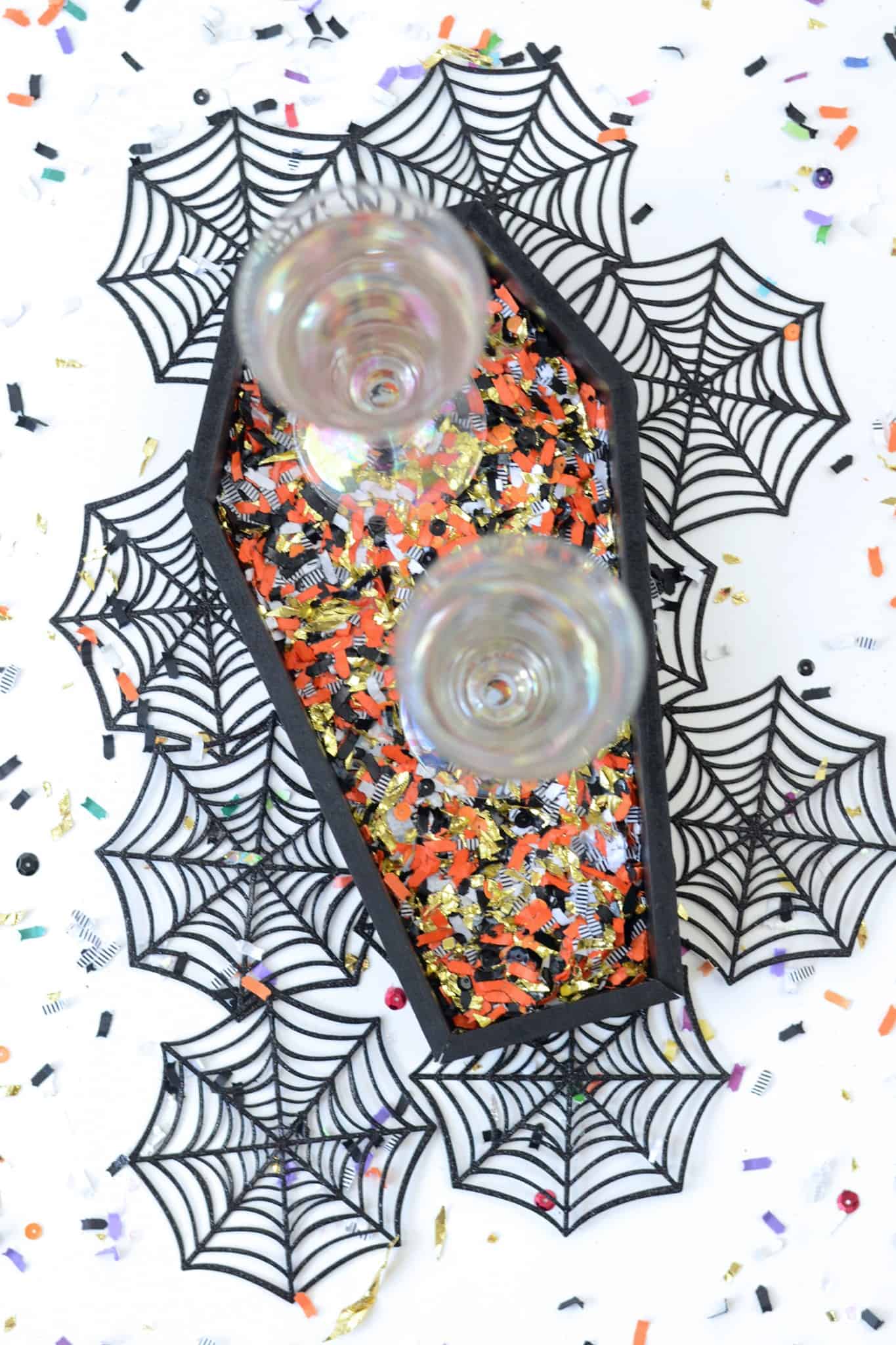 Use it as a tray to serve drinks / set a few on tables as a type of giant coaster and your next Halloween bash is sure to be a hit! (Psst . . . you can even use this same technique for different shaped trays and themes!)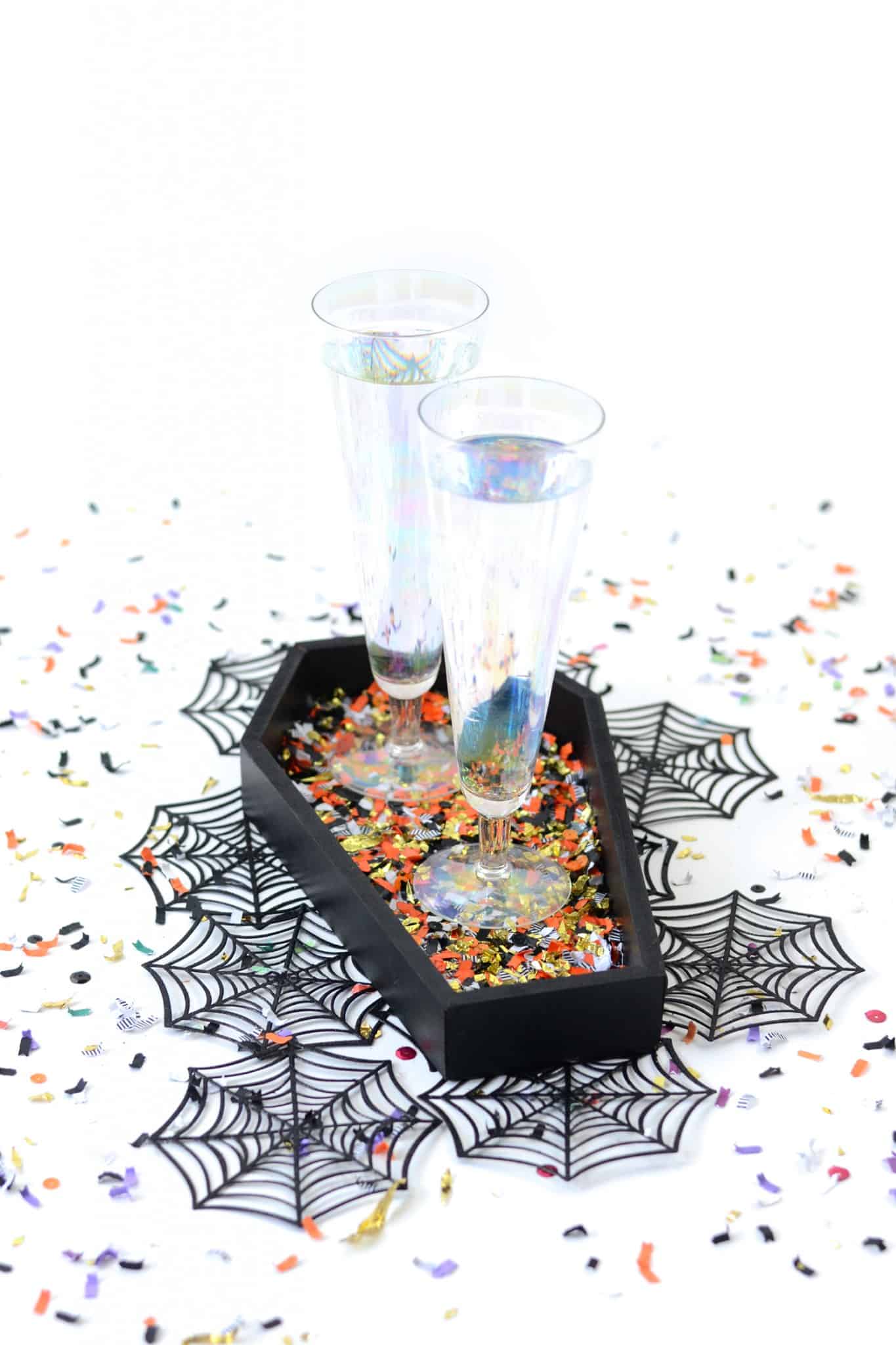 And don't worry, we've got you covered in the whole confetti department in our shop. Want something extra special and specific? Order custom confetti!
---
If you enjoyed this Halloween tray, you'll love these other holiday party ideas: