Easter egg decorating has moved way beyond standard dye! Get 60+ unique Easter egg ideas; these are fun for all ages from kid to adult. They are also perfect for all level of crafters including beginners.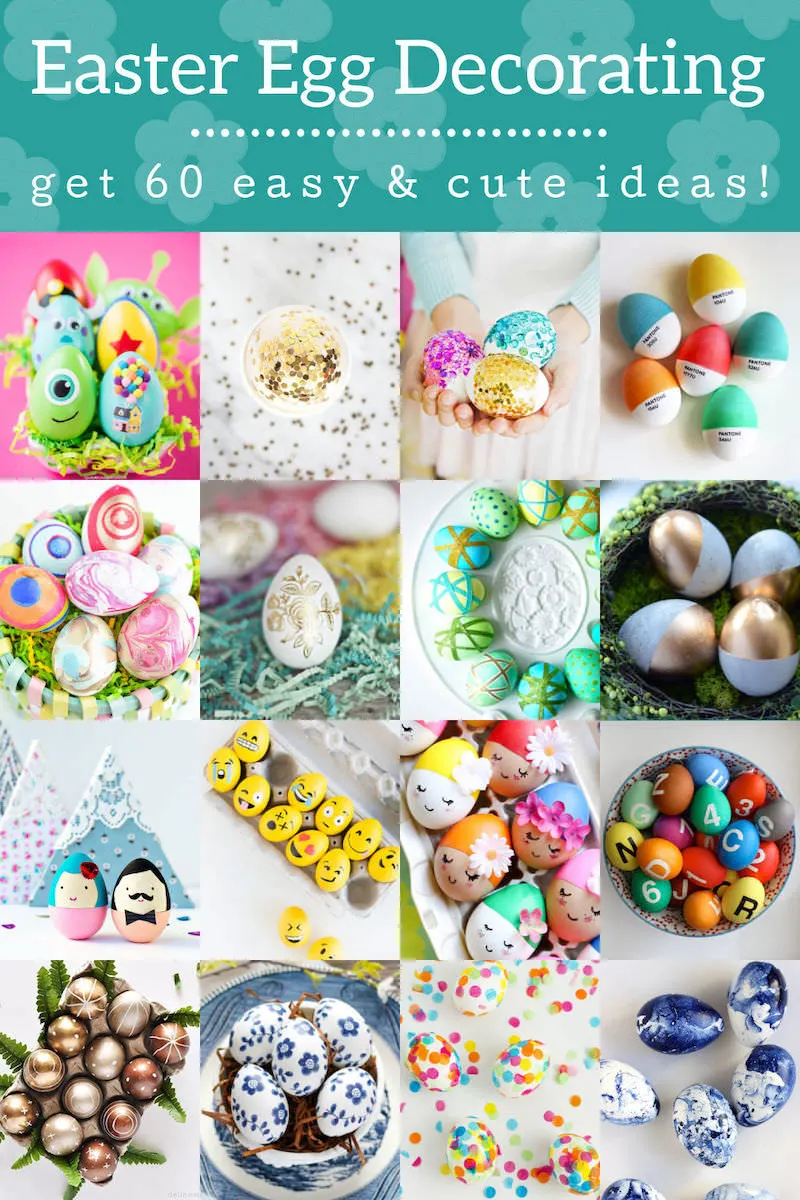 The time for Easter egg decorating is near! Did you realize that Easter is in less than a month? I feel like it always sneaks up on me; maybe you feel the same.
There are standard Easter egg coloring kits, and we all know how those work. You plunk a dye tablet into a cup with some vinegar and water and then dunk the eggs. A lot of dunking, a lot of plunking. It's fun, but there are other options for Easter egg decorating.
I'm about to show you 60 of those options! Easter egg decoration has come a long way since I was a child, and I'm not mad about it. I love that now there are a variety of supplies used, including craft paint, Mod Podge, ink, confetti, stickers, glitter, and more.
And the cute characters people make!! It's all too much.
The best part of Easter egg decorating might be how small the surface is, so how quickly one "craft" is done. An egg is only so large, right? So any crafting with anything egg or egg-sized has to go relatively quickly, at least more-so than a dresser or something.
You can use either real or plastic eggs for these tutorials.
Are you ready to get the ideas for going beyond basic dyeing? I'd love for you to check out the below. One thing I want to offer before you read on – I like to use FolkArt Multisurface and Delta acrylic paints for my eggs. They work great and provide great coverage. Read on!
Easter Egg Decorating
Learn how to decorate an Easter egg in a number of ways! These Easter egg decoration ideas are perfect for both kids and adults. They work with real or plastic eggs!
---
Did you enjoy these Easter egg ideas? I'd love for you to check out these other posts as well: