This DIY nautical pumpkin uses Mod Podge and fabric to turn a gourd into fantastic fall decor! Learn how easy it is to make here.
Skills Required: None. Even if you've never Mod Podged before this should be relatively easy. You'll be attaching fabric to a pumpkin form with Mod Podge. This fall decor project can last years.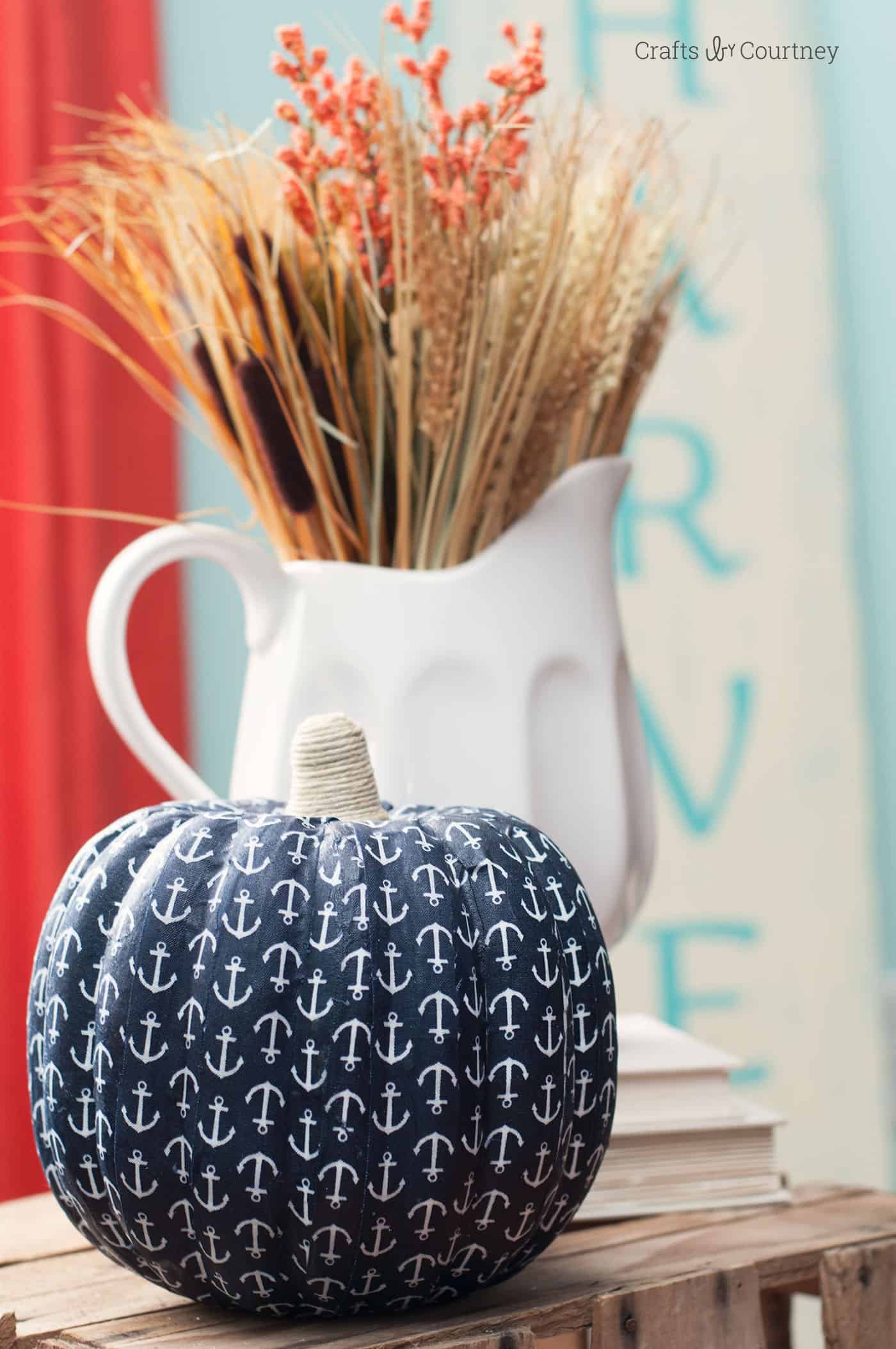 Fall is almost over BUT I wanted to do one last pumpkin craft while I can. On a recent trip to Wal-Mart I found this awesome anchor fabric. I've done several Mod Podge pumpkin crafts, but I've never done one with fabric.
I knew I had to give this unique autumn beach decor a try!! This anchor pattern was perfect to try out on this fall craft. Learn how to decorate this pumpkin below!
DIY Nautical Pumpkin
For this pumpkin craft you're going to need:
Gather These Supplies
Foam Pumpkin
Nautical or Beach Themed Fabric
Thin Rope
Scissors
Glue Gun
Paintbrush
Getting Started
Since I just got the anchor printed material at WalMart (for .99 cents!!) I just needed to round up the rest of my supplies.
Time to get crafting!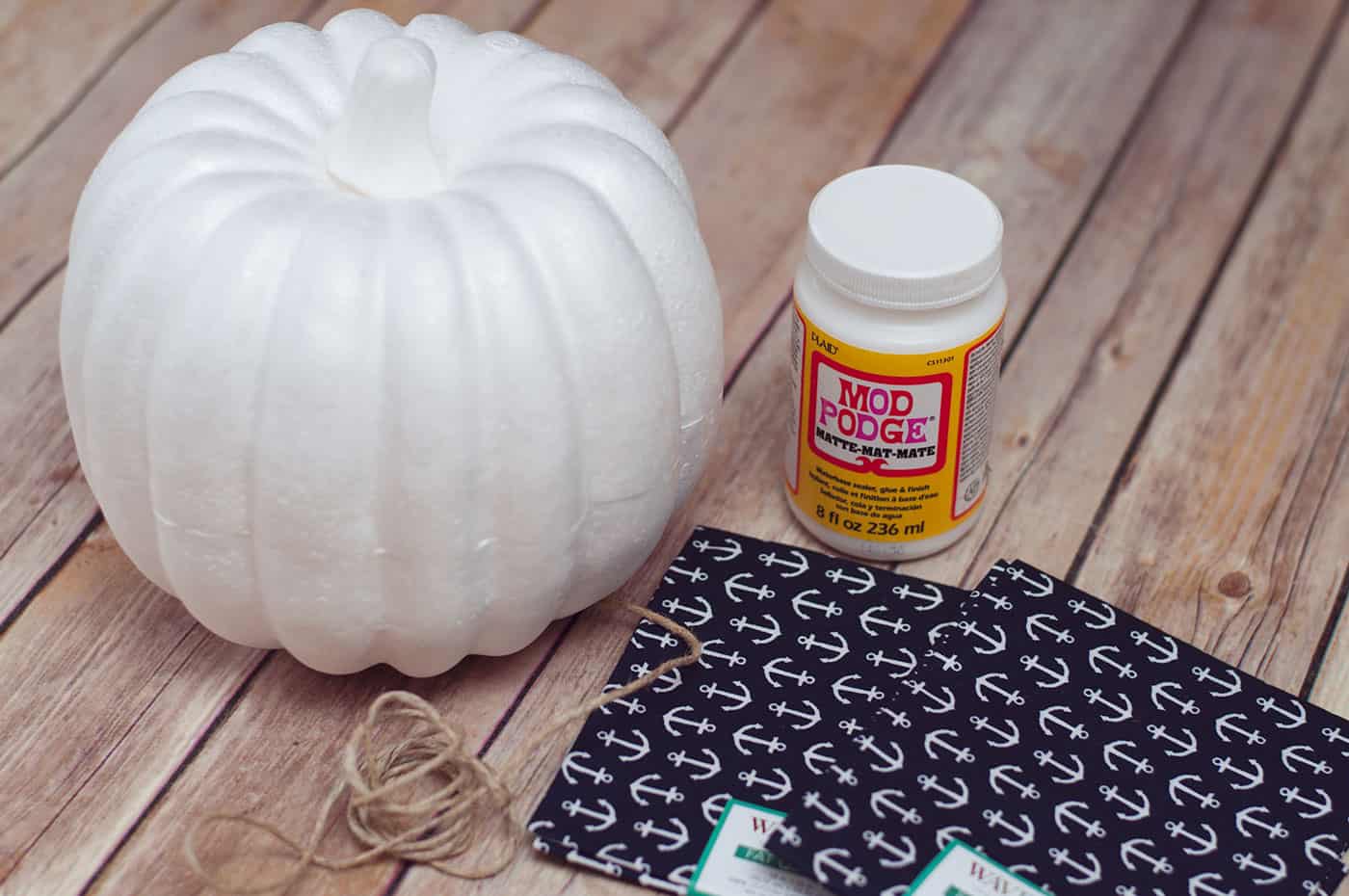 Step 1 – Remove Stem
If your able, remove your pumpkin stem before you start the craft. With this foam pumpkin I was able to pull it right out!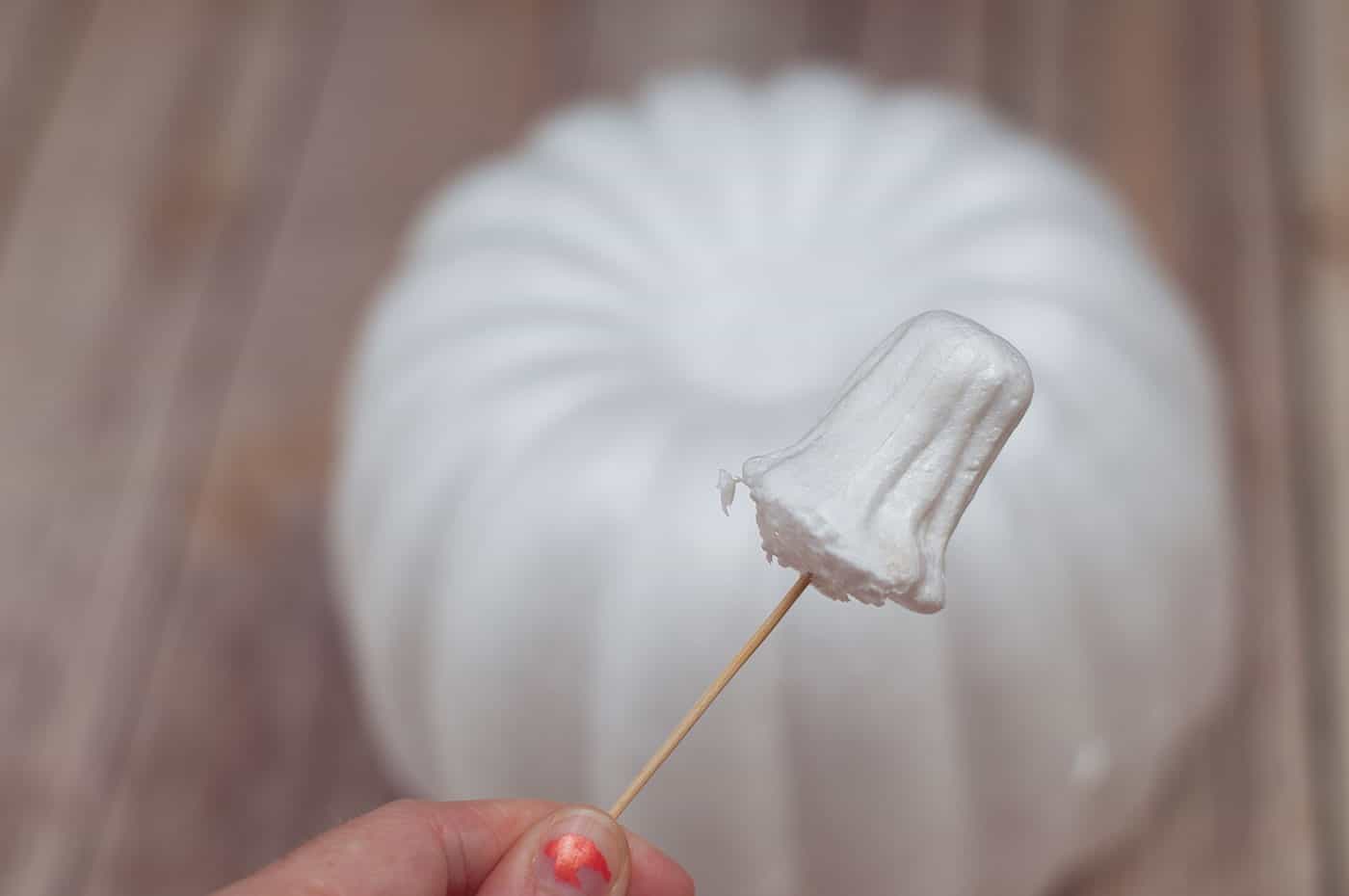 Step 2 – Cut Material into Strips
I cut my nautical material into LONG strips. Long enough to fit down the pumpkin.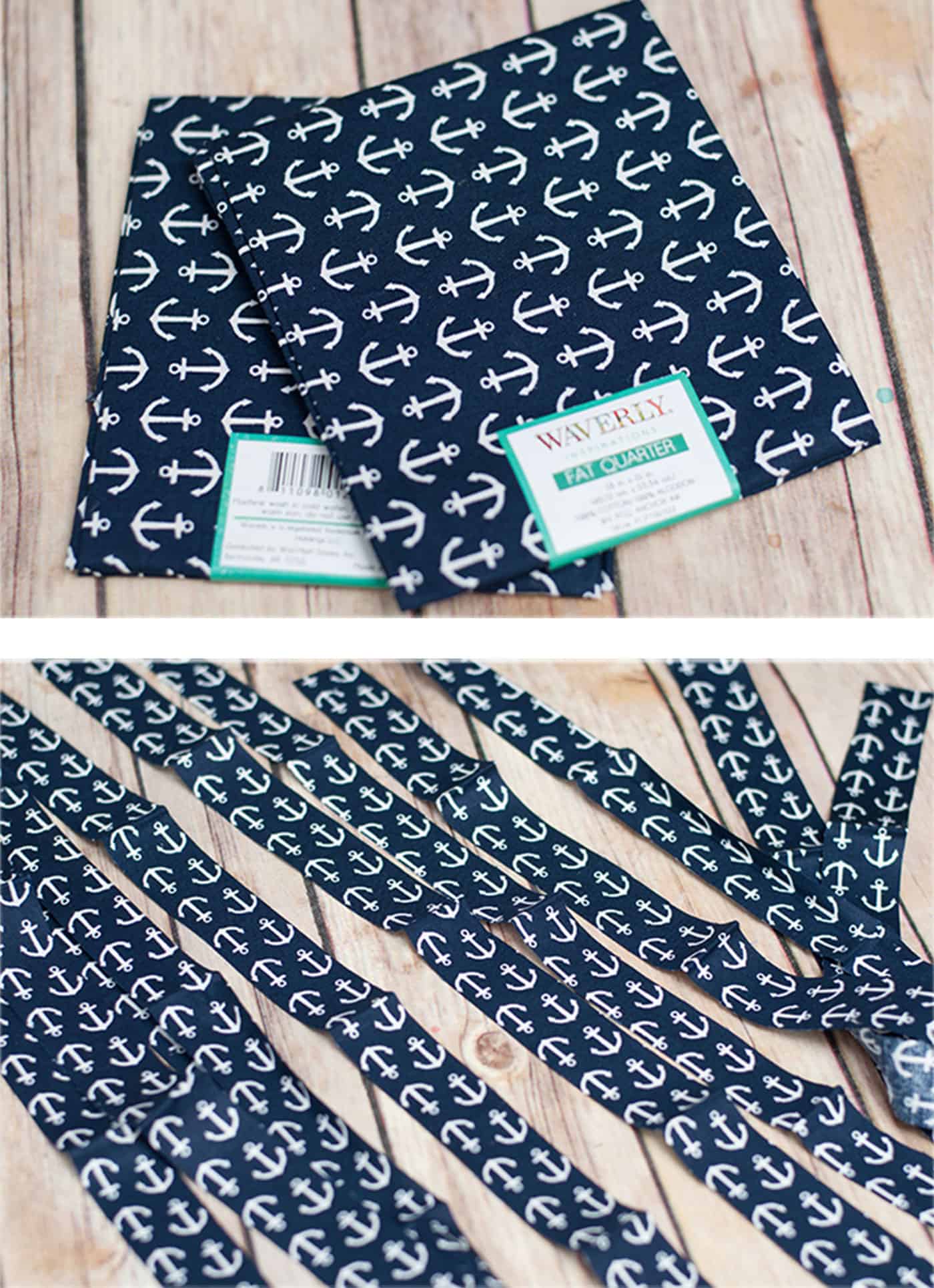 Step 3 – Mod Podge on Material
I added on my Mod Podge first, then gently laying my material on top. I added another coat of Mod Podge on top of that and smoothed down with my foam brush.
Next I used my fingers to push the material into the grooves of the pumpkin. I did a section at a time, letting them dry for 10 minutes each.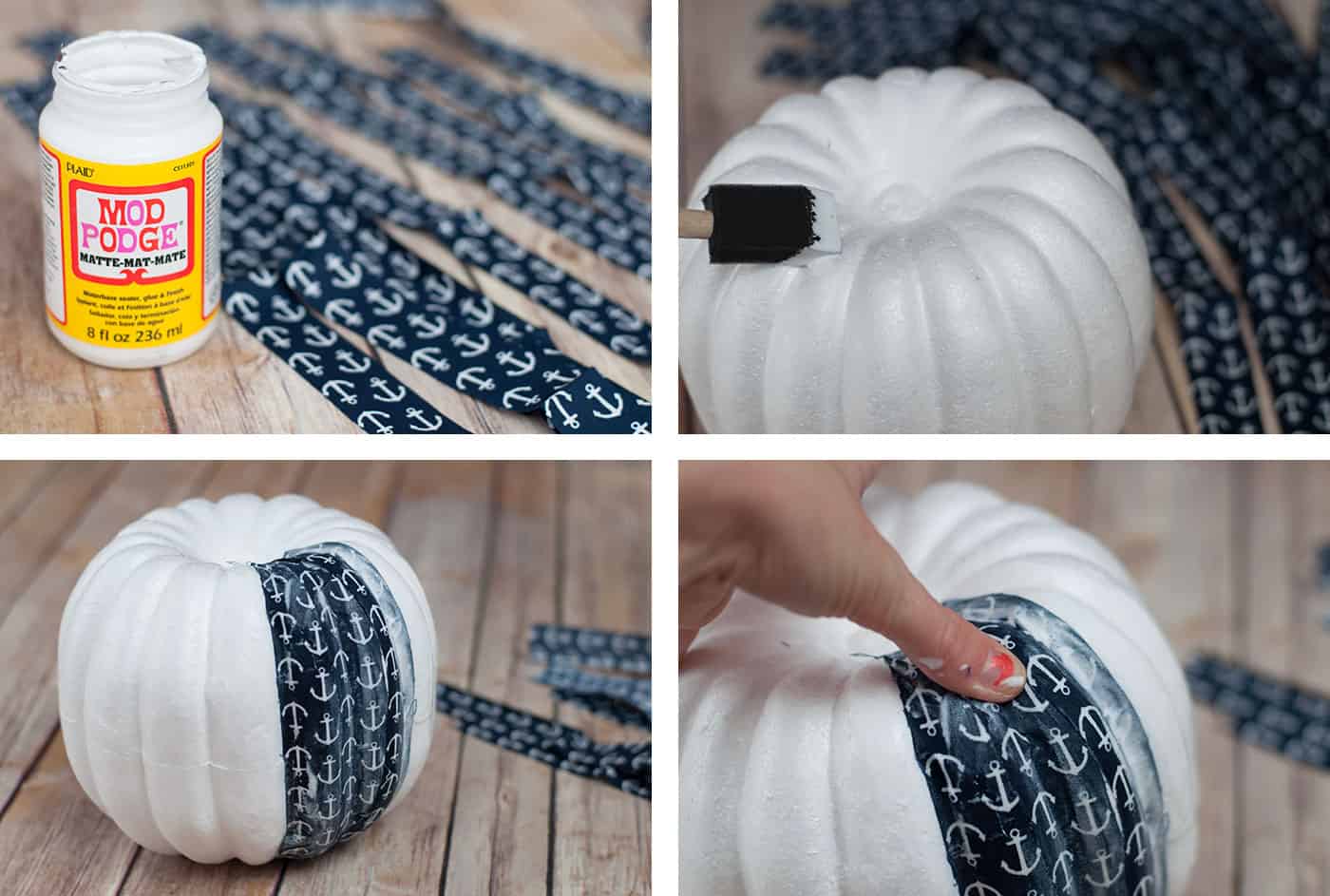 Step 4 – Wrap Stem in Rope
Finally I wrapped the stem in some decorative rope. I used my "trusty" hot glue gun to keep my rope in place.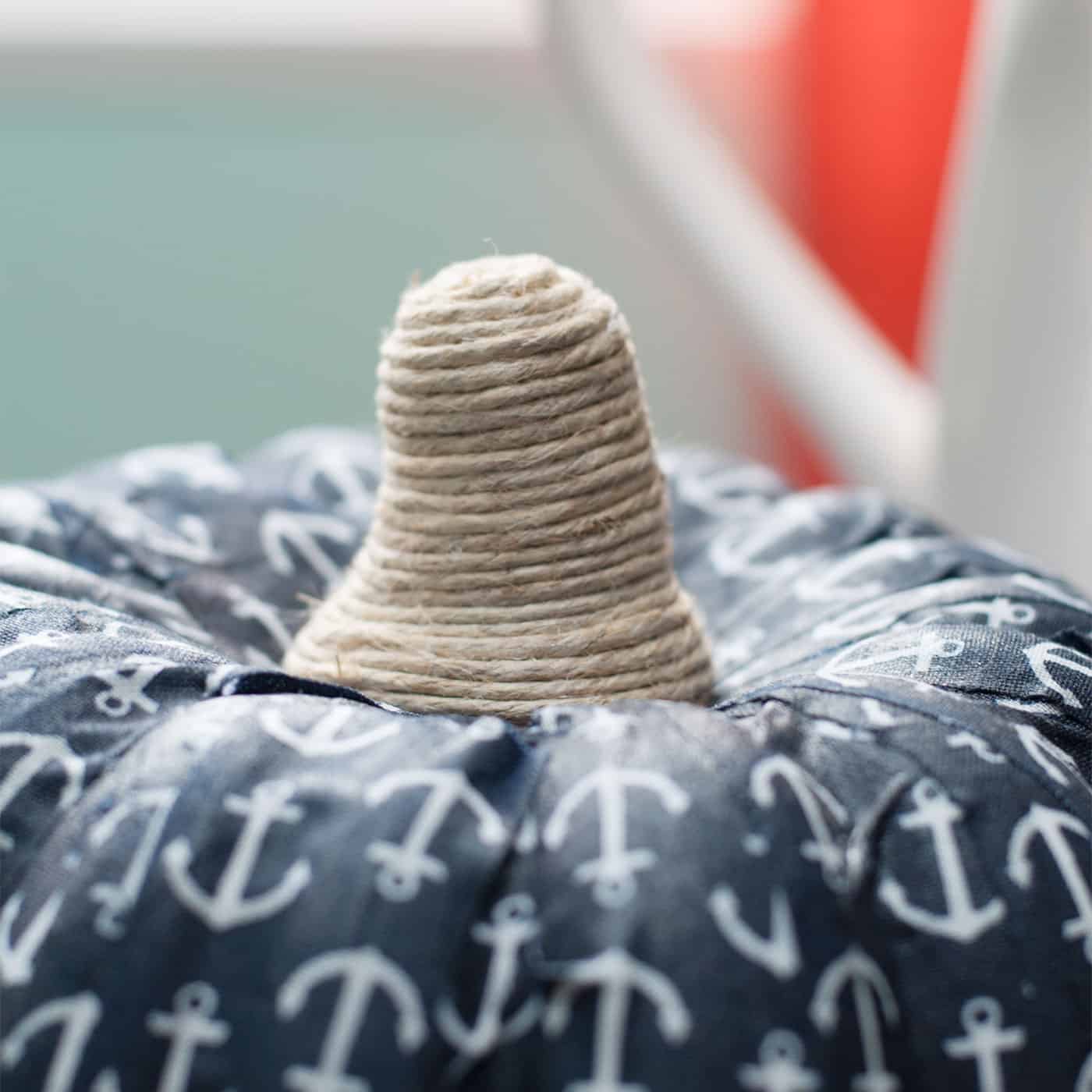 Finishing Touches
This fall decor was such a quick and easy project. Plus I think I like using fabric better than scrapbook paper with Mod Podge. It really makes it a lot easier.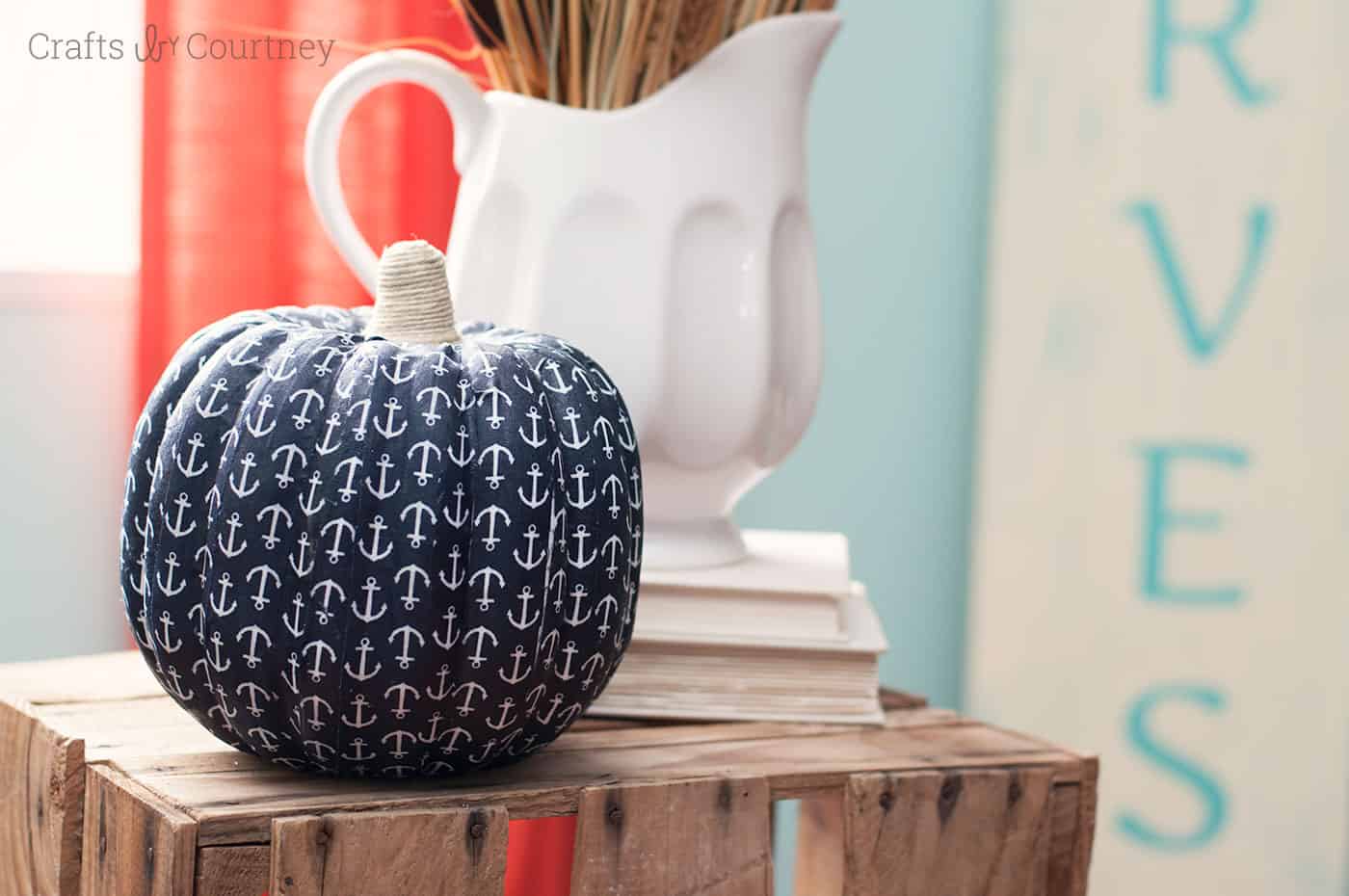 My DIY nautical pumpkin is finished and looks great with the rest of my fall decor.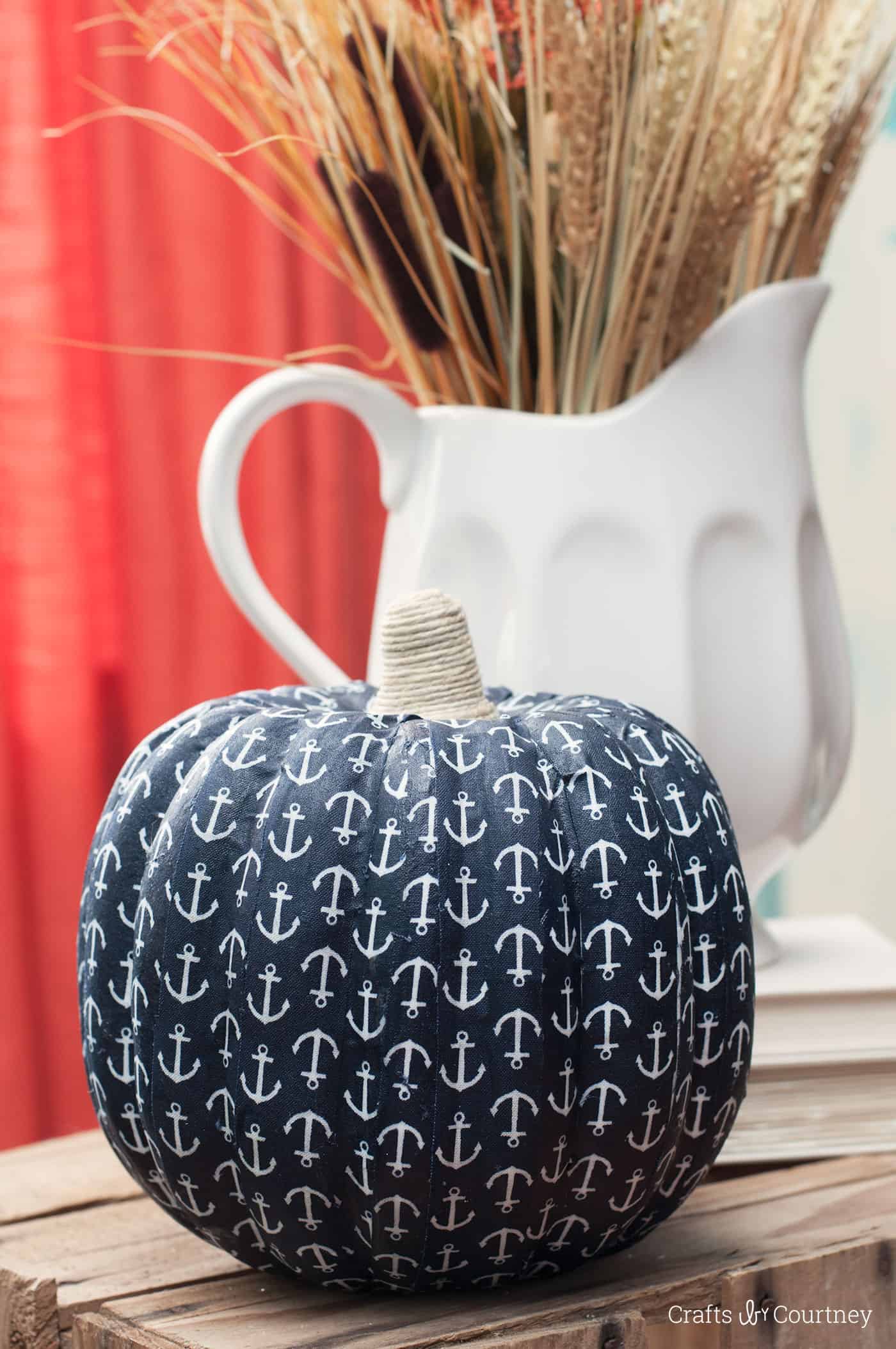 I'm so glad I was able to get the craft done before Fall ends. I know a lot of people (including myself) are already decorating for Christmas.
But I do still have ALL my fall decor up. I can't take it down before Thanksgiving!
---
If you guys want to get even more crafting inspiration, visit my blog. I'd also love for you to visit the following projects: