Don't throw away burned out night light bulbs – turn them into light bulb Christmas ornaments with Mod Podge and glitter!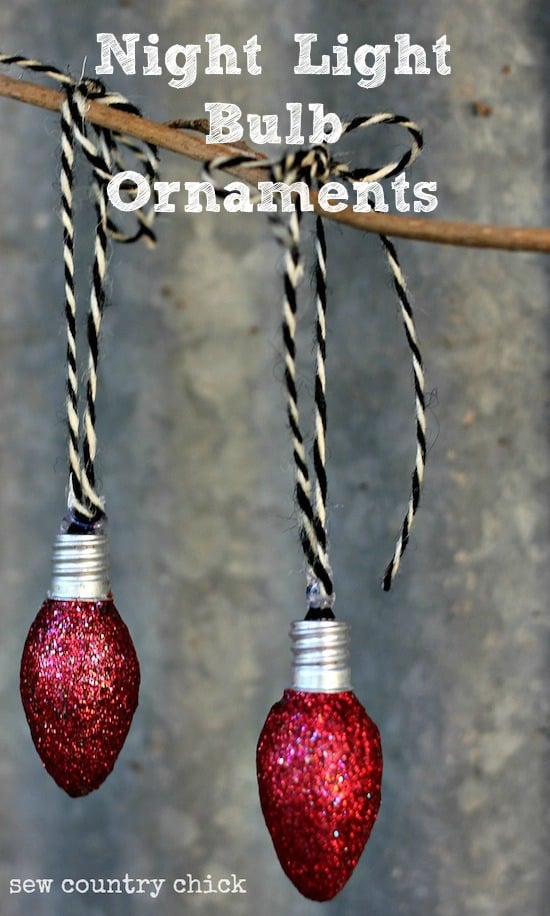 Hello Mod Podge Rocks readers! It's Justine from Sew Country Chick here again with another quick and easy Mod Podge project: night light bulb Christmas ornaments. I've seen cute ornaments lately that look like glittery old fashioned Christmas light bulbs and decided to make my own.
So I went to the dollar store and bought a package of night light bulbs and some glitter. By the way, glitter from the dollar store is a total bargain. It's only a dollar for a pack of three bottles!
Of course if you use night lights regularly around your home, you'll have light bulbs that get used . . . instead of throwing them away, recycled them with these Christmas light bulb ornaments.
Kids will love to get in on the action too. Just make sure they are old enough to hold glass in their hands without squeezing and breaking.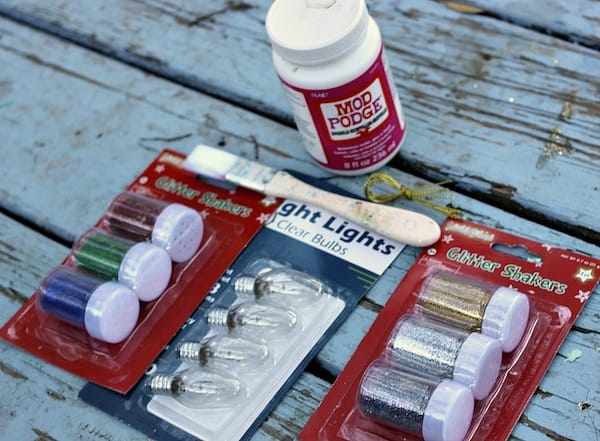 Night Light Bulb Christmas Ornaments
Gather These Supplies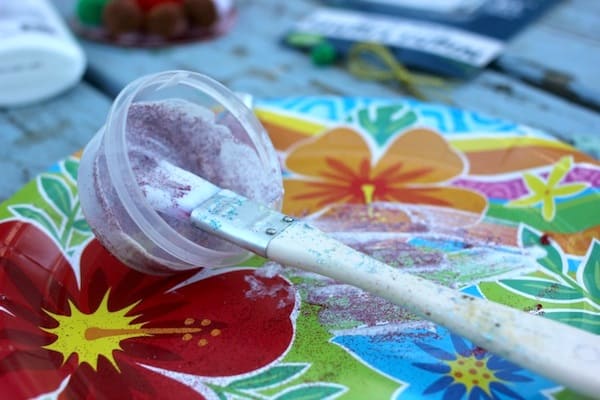 Mix some glitter together with the Mod Podge and paint it on the light bulbs; then sprinkle some additional glitter on top of the wet bulb. Repeat over and over until the entire bulb is well covered.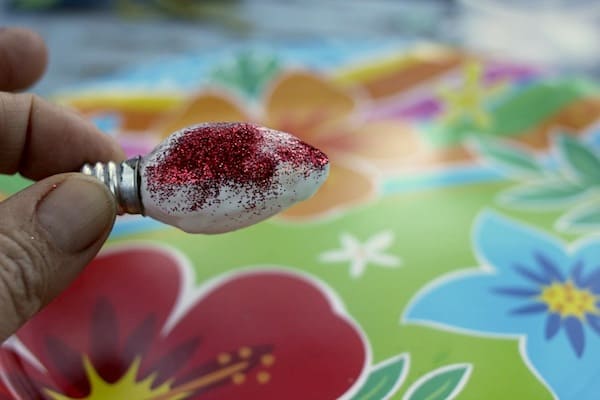 Once dry, use a hot glue gun to attach a bit of string to the little metal part on the bulb tip. I used some wool string I found at a yard sale, but baker's twine will look perfect too.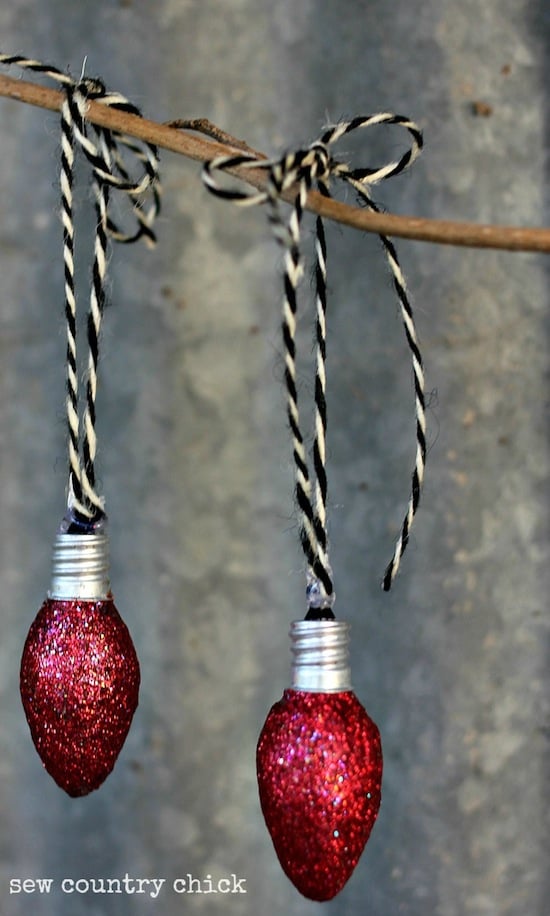 Make a whole bunch of these in just a few minutes. They're that easy. Hang your light bulb Christmas ornaments on your tree and enjoy!
I'd love for you to stop by and visit me on Pinterest, Facebook, Twitter or my blog Sew Country Chick where I will be crafting away!