ABOUT THE AUTHOR
If you are a brand or public relations agency, click here to work with me.
To ask me a question, please click here to e-mail.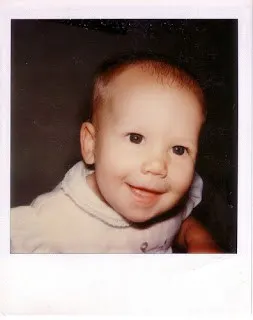 Who are you? My name is Amy. I am a 46-year-old crafty gal who has lived all over the country (a lot in the Northwest) and finally ended up in the Portland, Oregon area. I was born from creative genes, so I'm carrying on the tradition. I have been knitting for 30+ years, sewing for longer and decoupaging for 15. I do all of these things on a daily basis, or at least as much as I can. In addition to Mod Podge, I love the color blue, dogs, reading, cold weather, funny movies, road rallies, yogurt, skiing, garden gnomes, sock monkeys, cycling, being outdoors, buttons, snuggling, and apparently blogging. Who knew I would love it this much?
Is there anything else I should know about you? I try to wear stripes and/or bright colors on a daily basis. It makes me happy. It's the little things, people.
What makes you the authority on Mod Podge? My favorite thing about this blog is that I get to bring lots of ideas and inspiration together in one place – making everyone who is featured here an authority! I started this blog because when I was trying to find decoupage inspiration, I had to go to a lot of different places to get it. I thought, "what if it could all just be in one place?" I don't just complain – I make it happen!
What is your day job? I'm a freelancer. That means that I am my own boss and I work all the time. But I love it.
Will you offer me advice on my project/creative idea/love life? Yes, I'll do my best. That I can promise you.
Do you accept submissions? Heck yes! Don't be scared. Send 'em my way. E-mail me here.
I'm having a Mod Podge craft issue. Can you help me? Yes. Click here. Another place that might help is the Mod Podge Facebook group, where there are a ton of members who love to answer questions.