If you don't have a chimney for Santa to come down, this Santa magic key craft will allow him to come inside and leave his presents! It's so easy to make.
Skills Required: None. Even if you've never crafted before, you can make this project. You'll be cutting paper and glittering.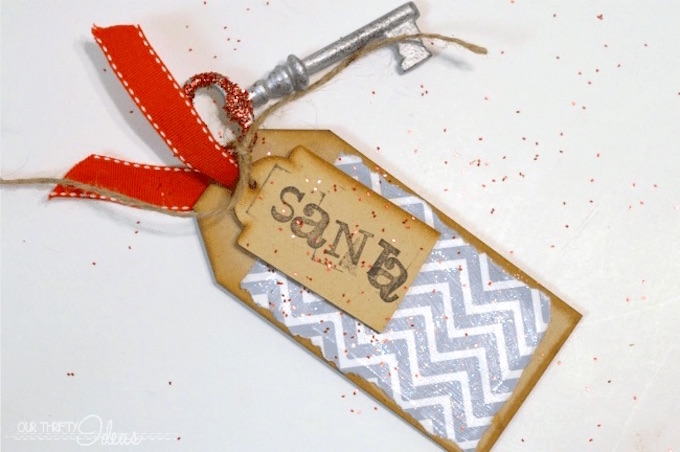 Hey guys, it's Vanessa from Our Thrifty Ideas here to share a last minute Christmas idea – a magic Santa key! I know that everyone probably has all they need finished for the holiday, but this is something that a lot of people need, and may not even know it yet.
Do you have a chimney for Santa to come down? We don't and my 5 year old was EXTREMELY sad about it.
So guess what showed up at our door one day? The magic glitter (free printable on my blog). This "magic glitter" is so cool, because once you put it on a key, it gets activated by Santa's Christmas magic.
DIY Santa Key
On Christmas Eve, the magic makes the key fit your door and open it up for him to visit your home. Who wants to give me a virtual hug right now?!
Gather These Supplies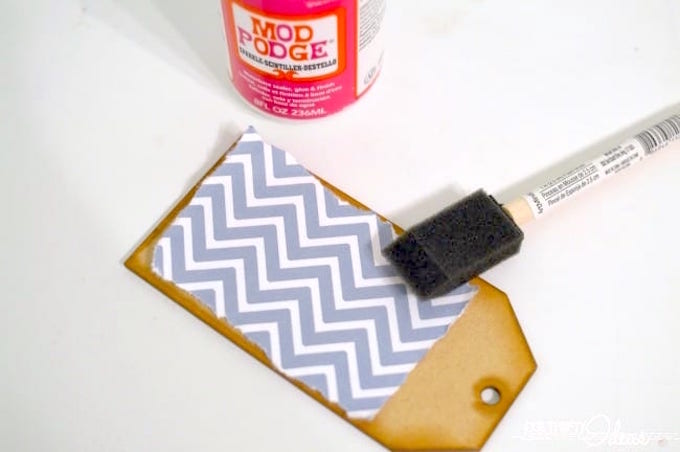 I started by ripping a piece of decorative paper to the size of my largest gift tag and then using the sparkle Mod Podge, attach the paper in place. Let dry.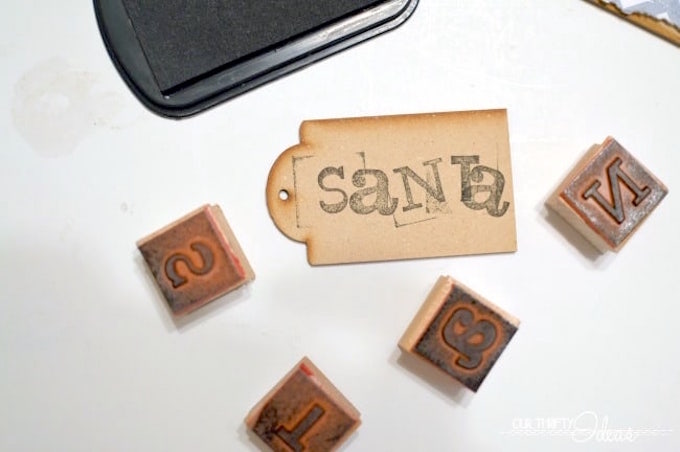 Then on my second smaller gift tag I used stamps and put Santa's name on it.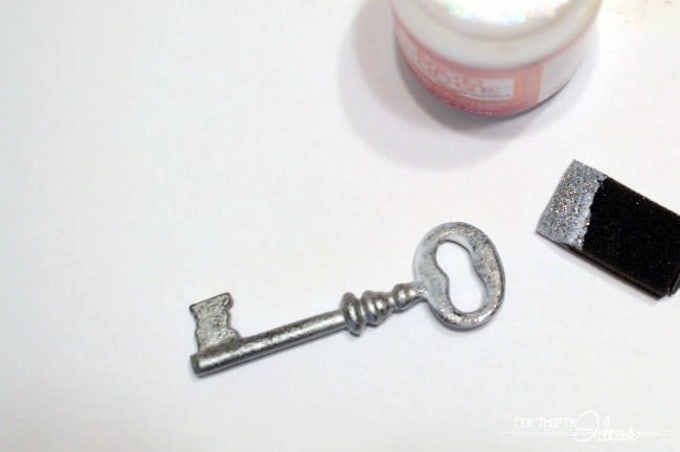 Now on to the key and all the magic!! We started with using the sparkle Mod Podge again; because the more sparkle the better! I decided just to put it on the top of the key.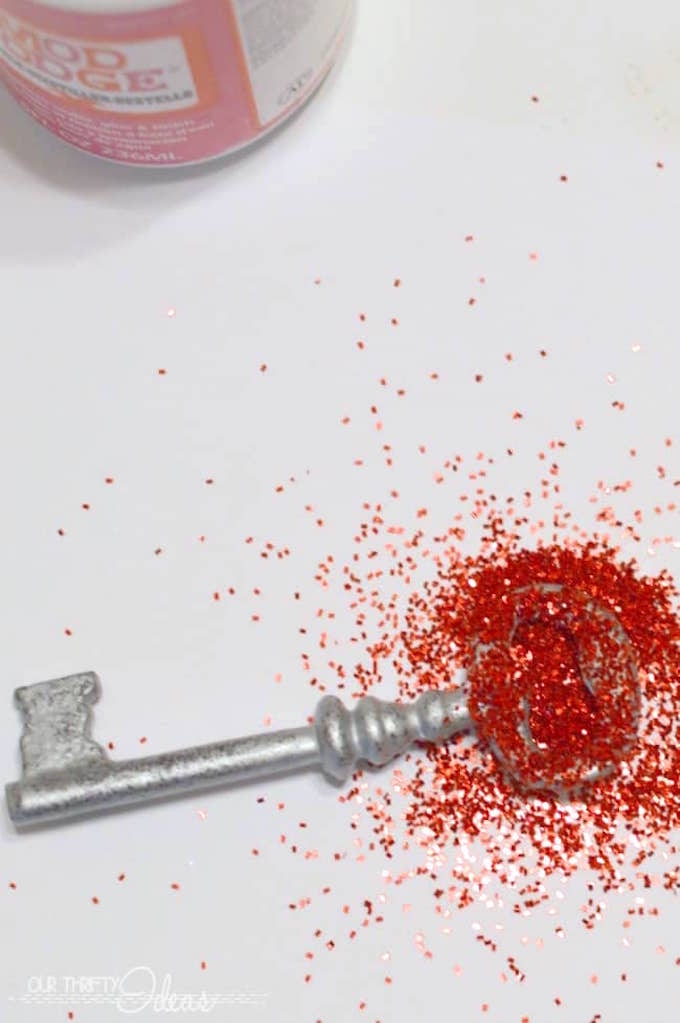 Quickly after putting on the Mod Podge, sprinkle your "magic glitter" over the top of the Mod Podge until fully covered. Let it sit until completely dried and then tap off the excess.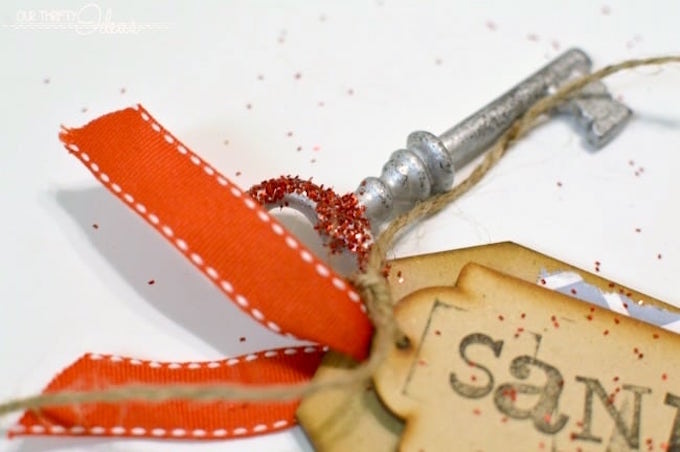 Once both tags are dry, I put the smaller on top of the large one. I strung some twine thru both to hook them together.
Then I put a red ribbon just thru the large tag, and used the twine to connect the tags to the key. Tie it all in place and there you have it – your magic Santa key craft is complete.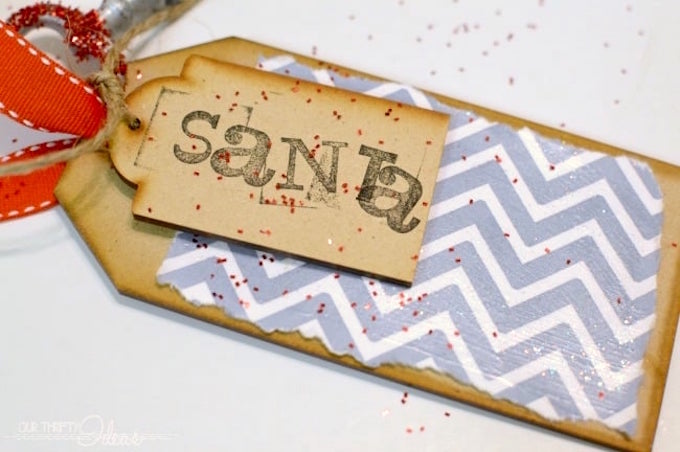 Of course the kids had to add a little extra glitter to the whole thing, just to make sure it would help the key work.
They also made me promise to let them put the bag of excess glitter outside. Why? Just in case Santa needs more of it to make it work!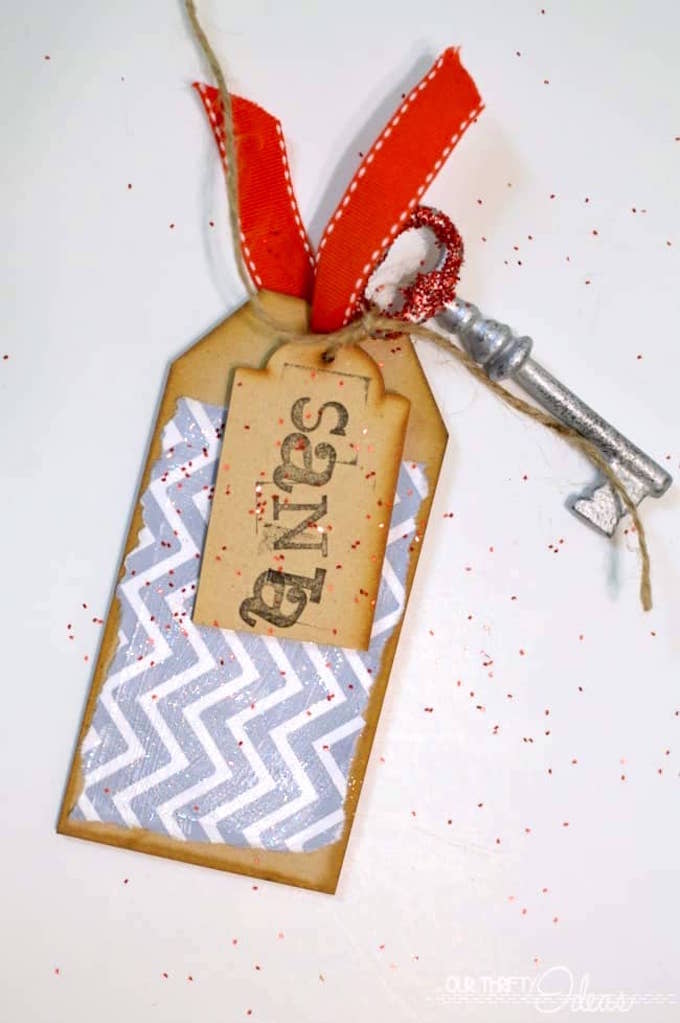 I'm hoping that with all of this, they will be comfortable with the idea of Santa being able to get into the house on Christmas Eve to eat his cookies and leave his Christmas cheer!
I would love for you to follow along with my social media where I share TONS of fun ideas and cute pics of my kiddos too!
---
Here's another fun Christmas craft you might enjoy doing with your kids: salt dough ornaments. They double as gift tags and are so fun to make.