These handmade gift ideas are perfect for your loved ones. Get 50 projects that are cute and easy to make! Rather than store bought, give them something personal that they would love to receive. These DIY gift ideas are great for beginning crafters.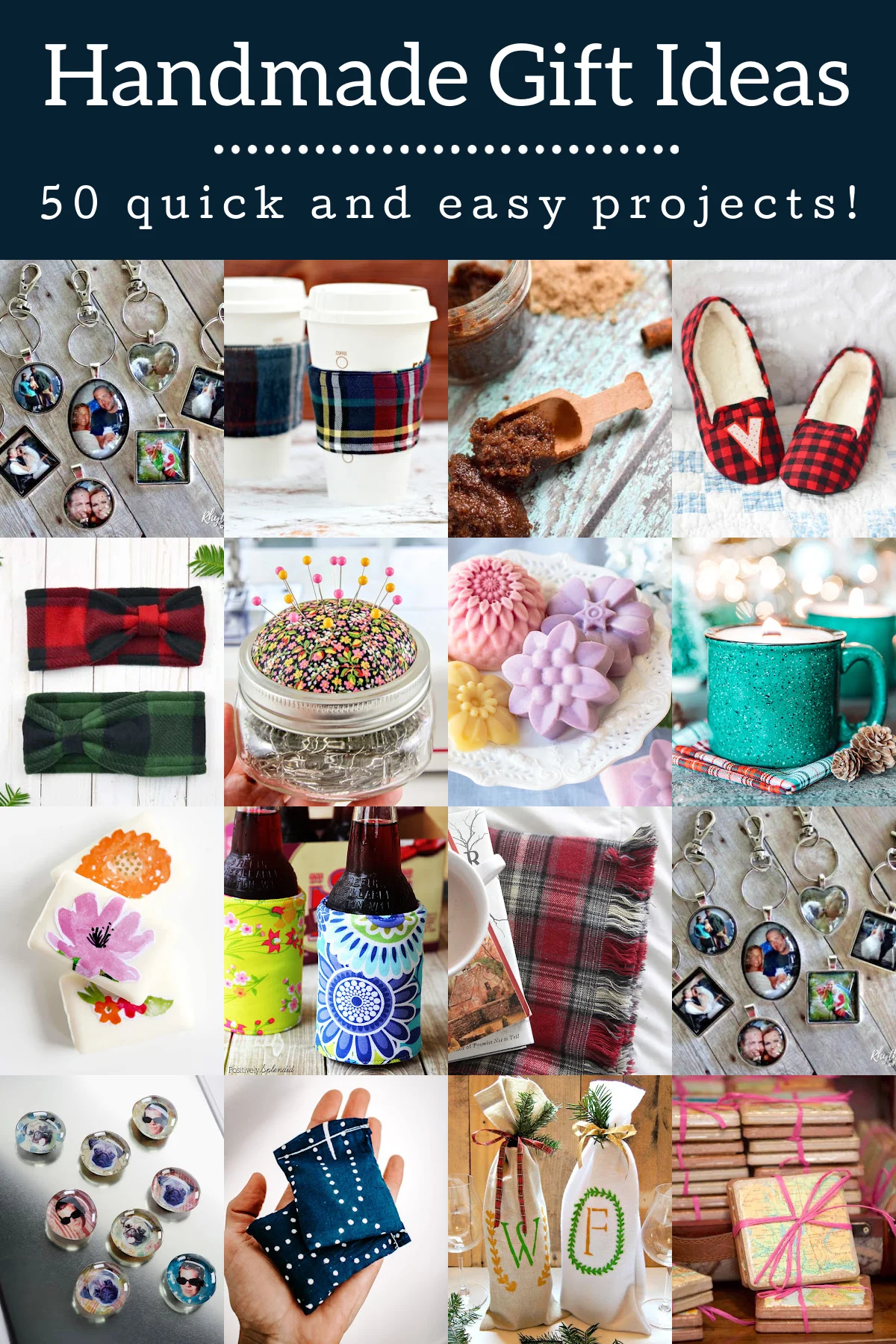 I have to rat my mom out but I promise you she would agree with me – she's not a very good gift giver. Like I said, she would absolutely admit it. I'm not sure what it takes to be a good gift giver (listening to people?), but I think some just aren't.
I get it though. She did have five kids, and sometimes gifts for a bunch of people is hard. She did make it a little more difficult on herself by not allowing lists. If I had five littles, just tell me what you want, what you really really want. I don't want to have to guess!
Anyhoo, gift giving ain't easy. One thing I do feel always works well with recipients is handmade gifts. They are thoughtful simply because of their nature, and oftentimes becomes sentimental things that hang around forever. Which I absolutely love!
I personally love making gifts, so I picked 50 favorite DIY gift ideas I wanted to share with you that cover a variety of holidays and recipients.
What are some great DIY gifts for kids? Need a last minute Christmas gift for a hostess? What about a perfect birthday gift for a teen? You'll find something here for men and women, old and young.
The best part about this list? The projects are easy.
Beginning crafters are going to love these creative ideas, and most of them are relatively quick to make. If you're in need of some handmade gifts, I'd love for you to check out this list.
Whether it's a holiday, birthday, graduation, or other special occasion, you're going to find something you like. Keep on reading!
Handmade Gift Ideas
You're going to love these DIY gift ideas that are SO easy! All of these projects are perfect for beginning crafters and can be made in a reasonable amount of time.
---
What are your favorite handmade gift ideas? Let me know in the comments! I'd also love for you to check out these other posts: