Paint these DIY photo blocks any color to fit in with your child's room or nursery and display on a shelf! They also make great gifts.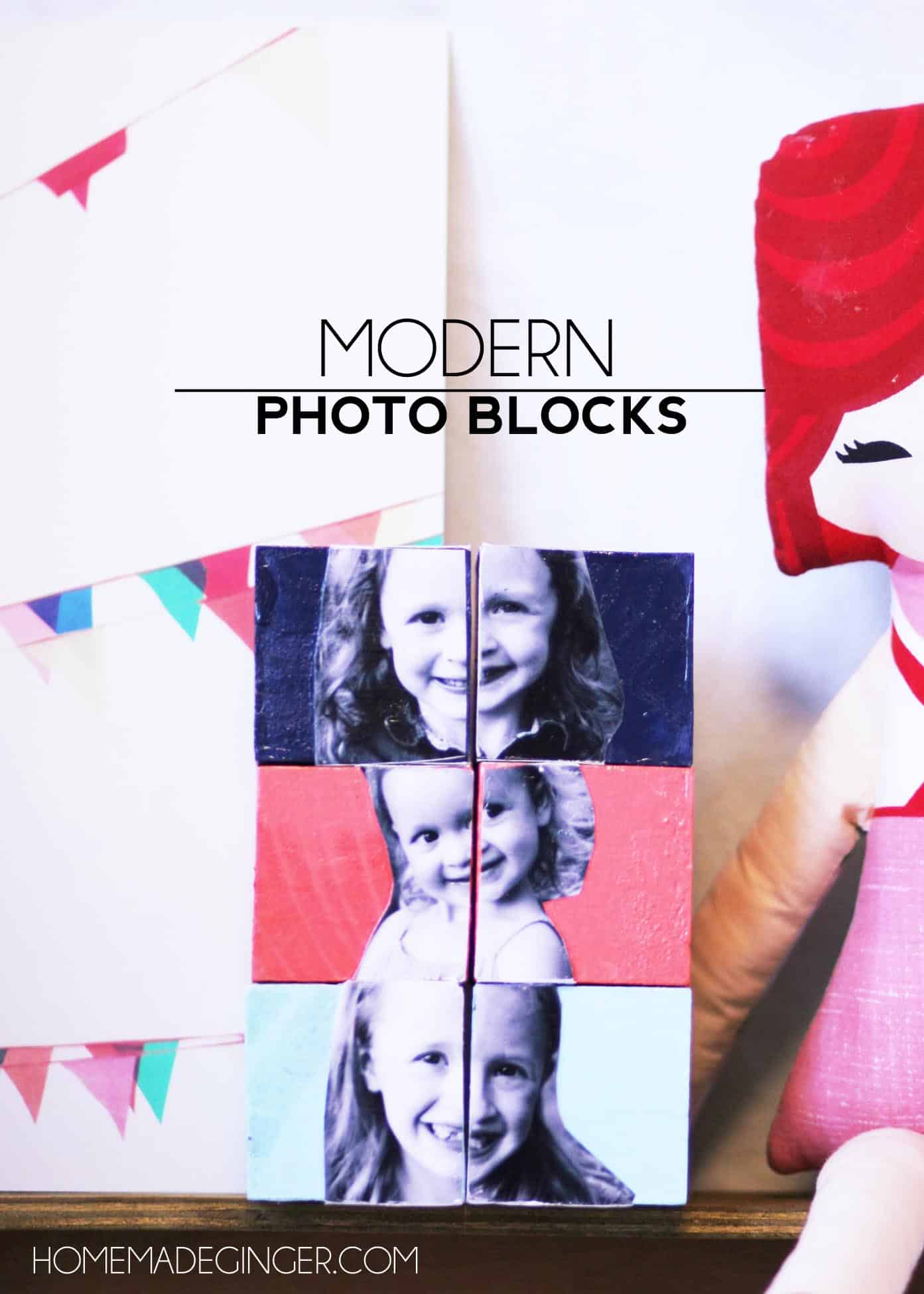 I've seen all of the different ways to make wooden photo blocks on Pinterest. It's a fun gift and a unique way to display photos. But when my 3 girls recently got some cute black and white pictures taken, I had an idea to put a modern twist on the wooden photo blocks!
Babies and toddlers will love mixing and matching the faces as they stack the blocks. Paint them any color to fit in with your child's room or nursery and display on a shelf! These DIY photo blocks would be an easy Christmas or baby shower gift as well.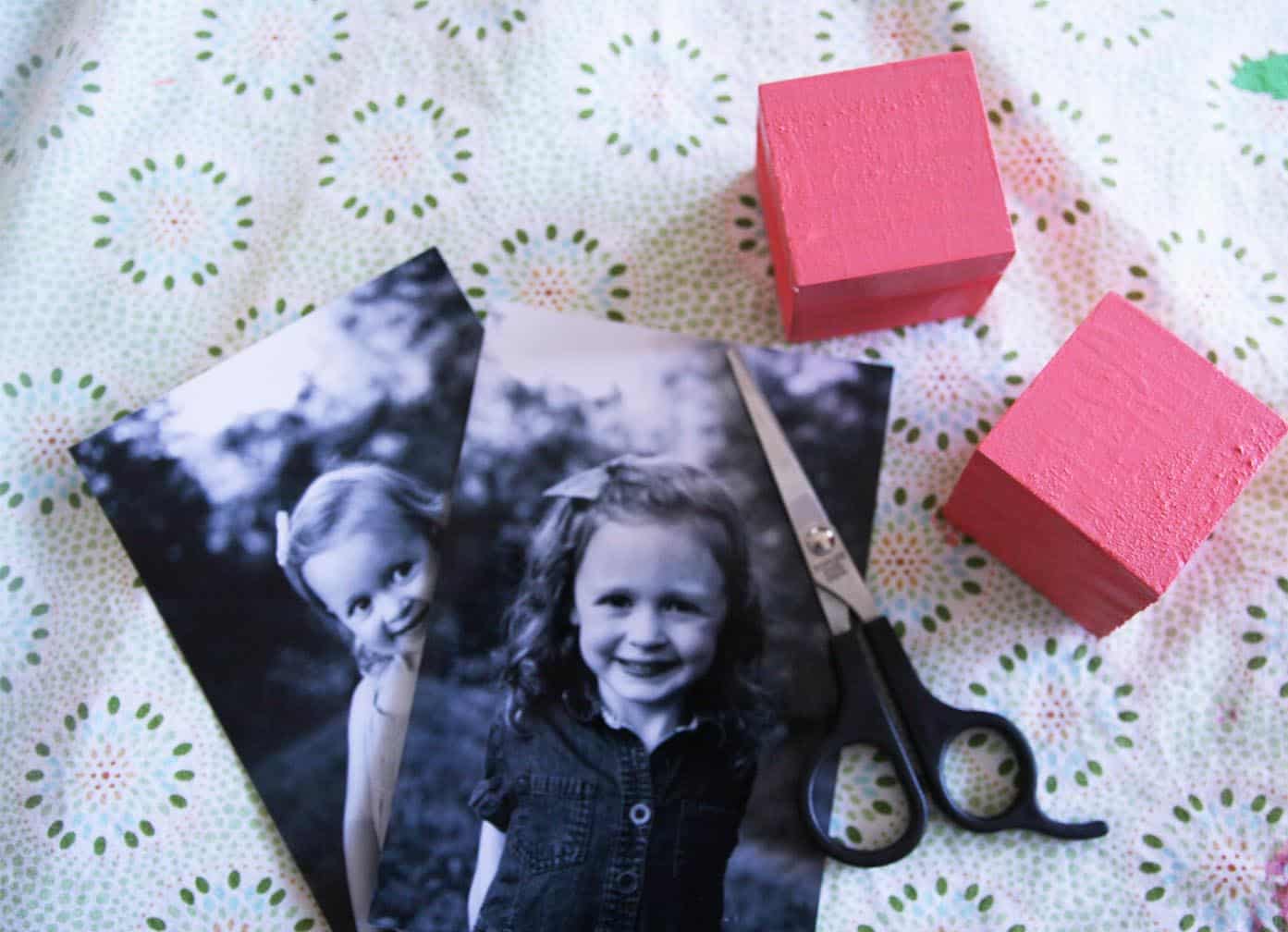 Modern DIY Photo Blocks
Here's what you will need:
Black and white photos
Scissors
Painted wooden blocks
Mod Podge Matte or Gloss will work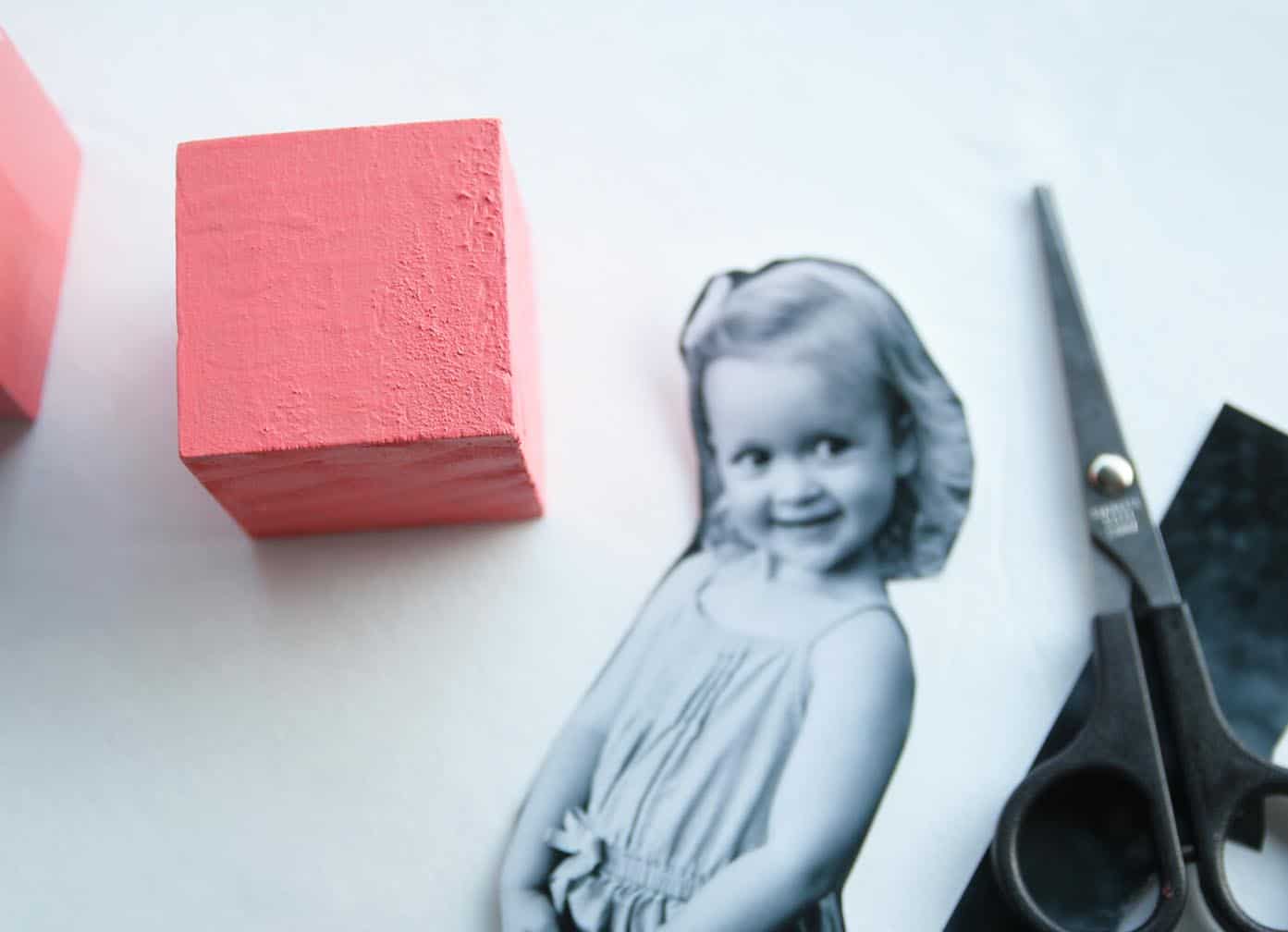 Step 1: Cut out your black and white photos.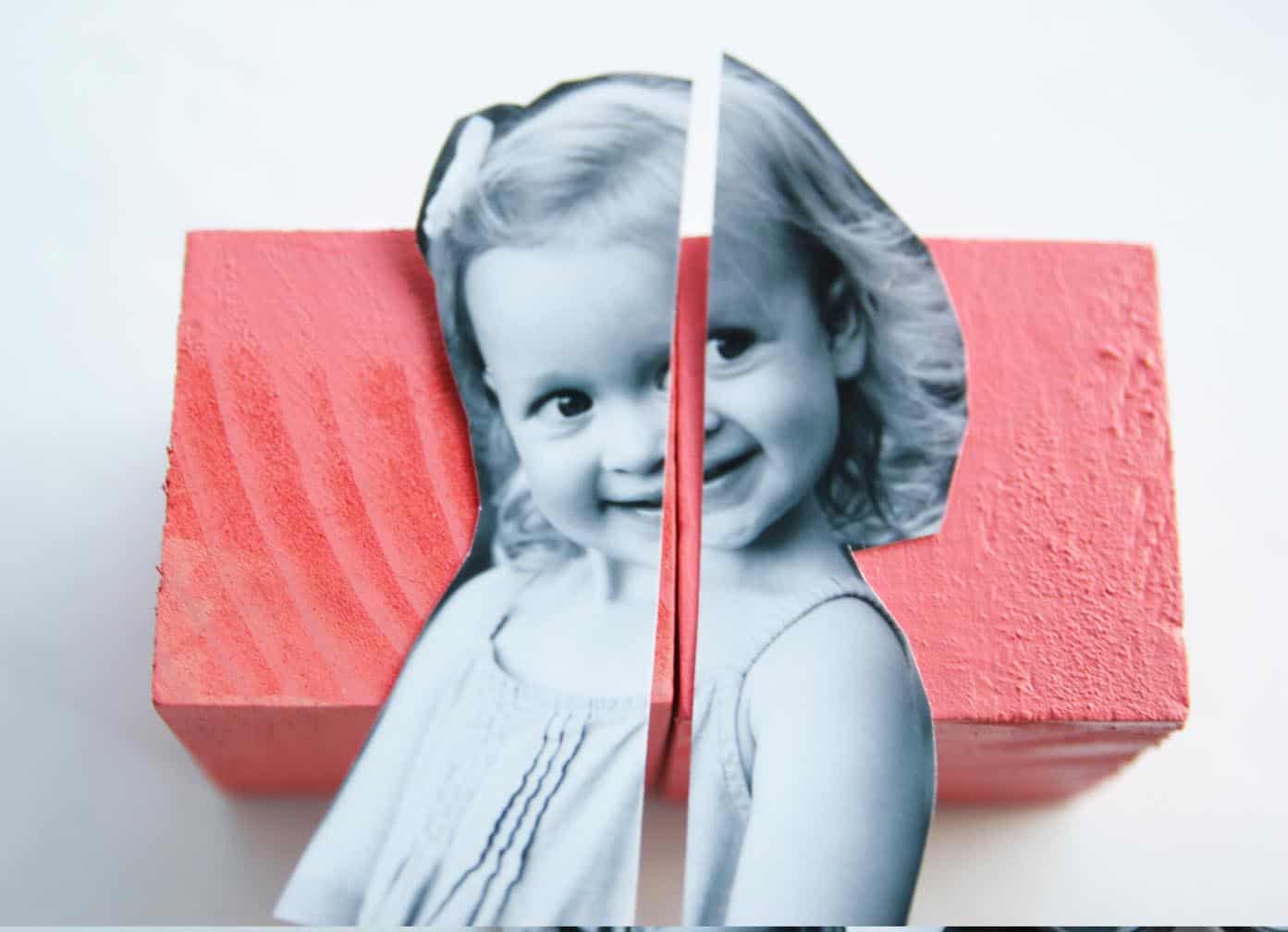 Step 2: Cut down the middle of the photo so that one half will fit onto each block.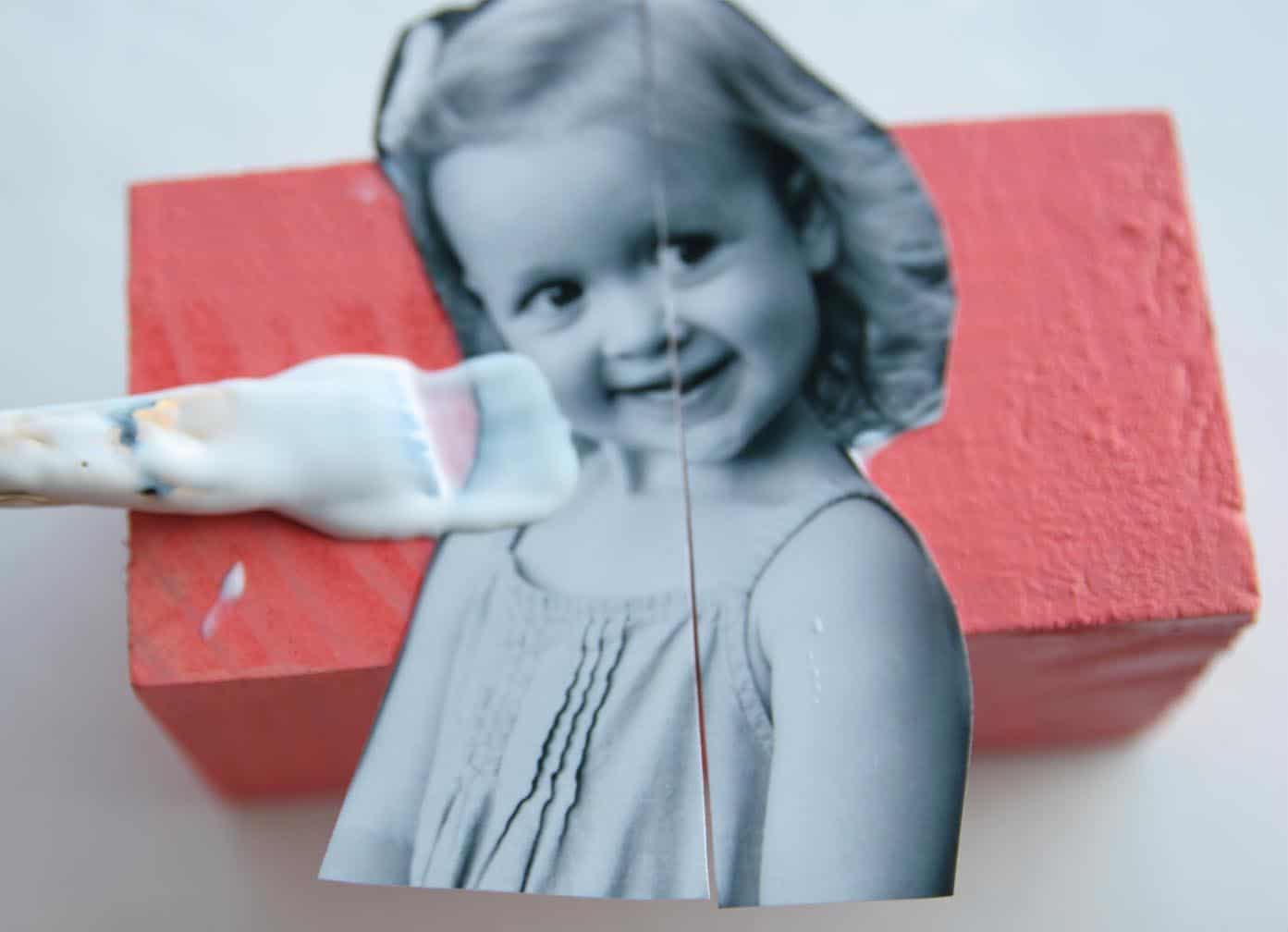 Step 3: Apply Mod Podge to the back of the photo and then onto the top. You can either trim the photo after it is dry or do this before adding the Mod Podge.
You can also cut and add the top and bottom pieces to the other sides of the blocks so that the photo looks like it wraps around the block.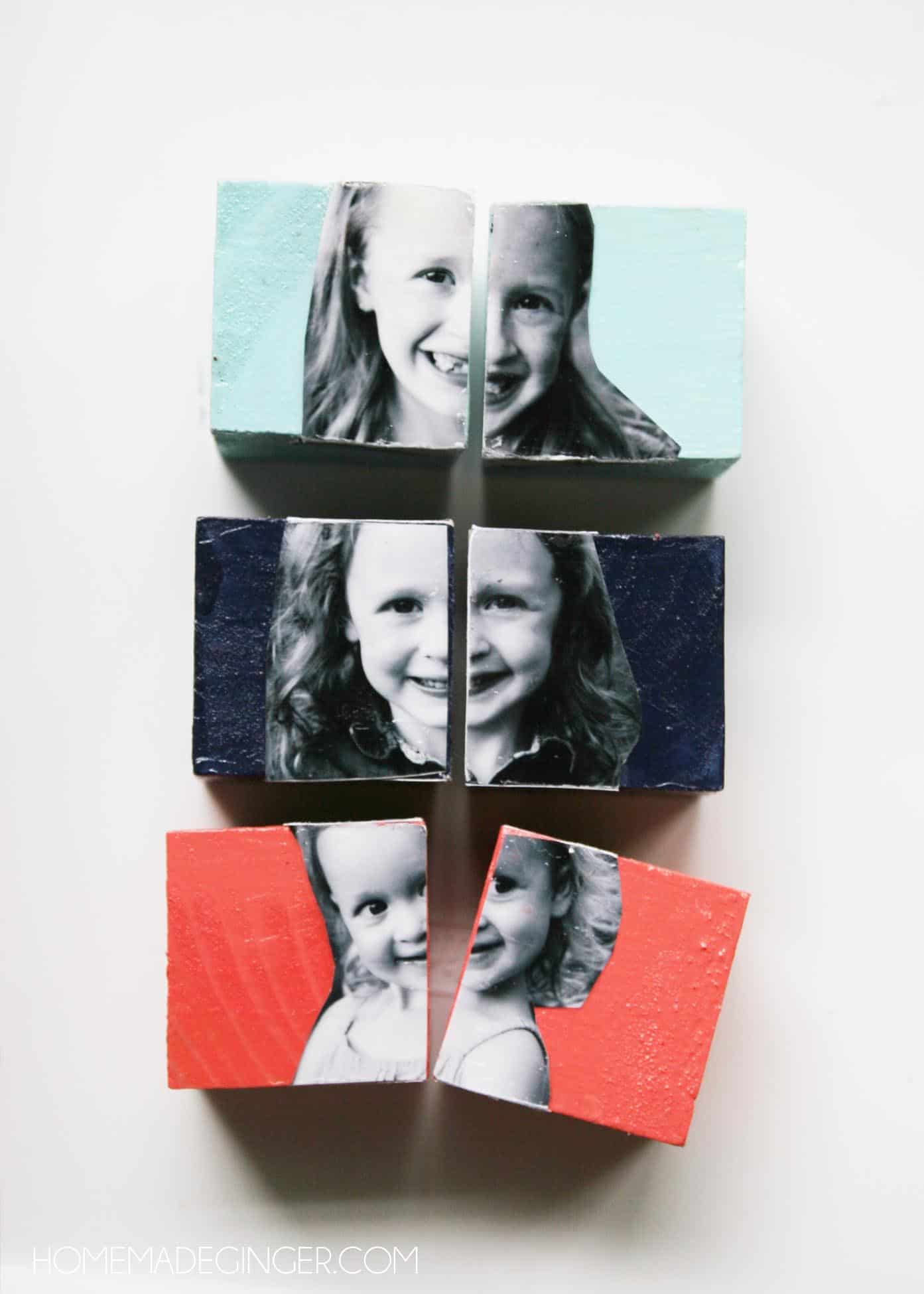 Step 4: Add a few coats of the Mod Podge and let them dry completely.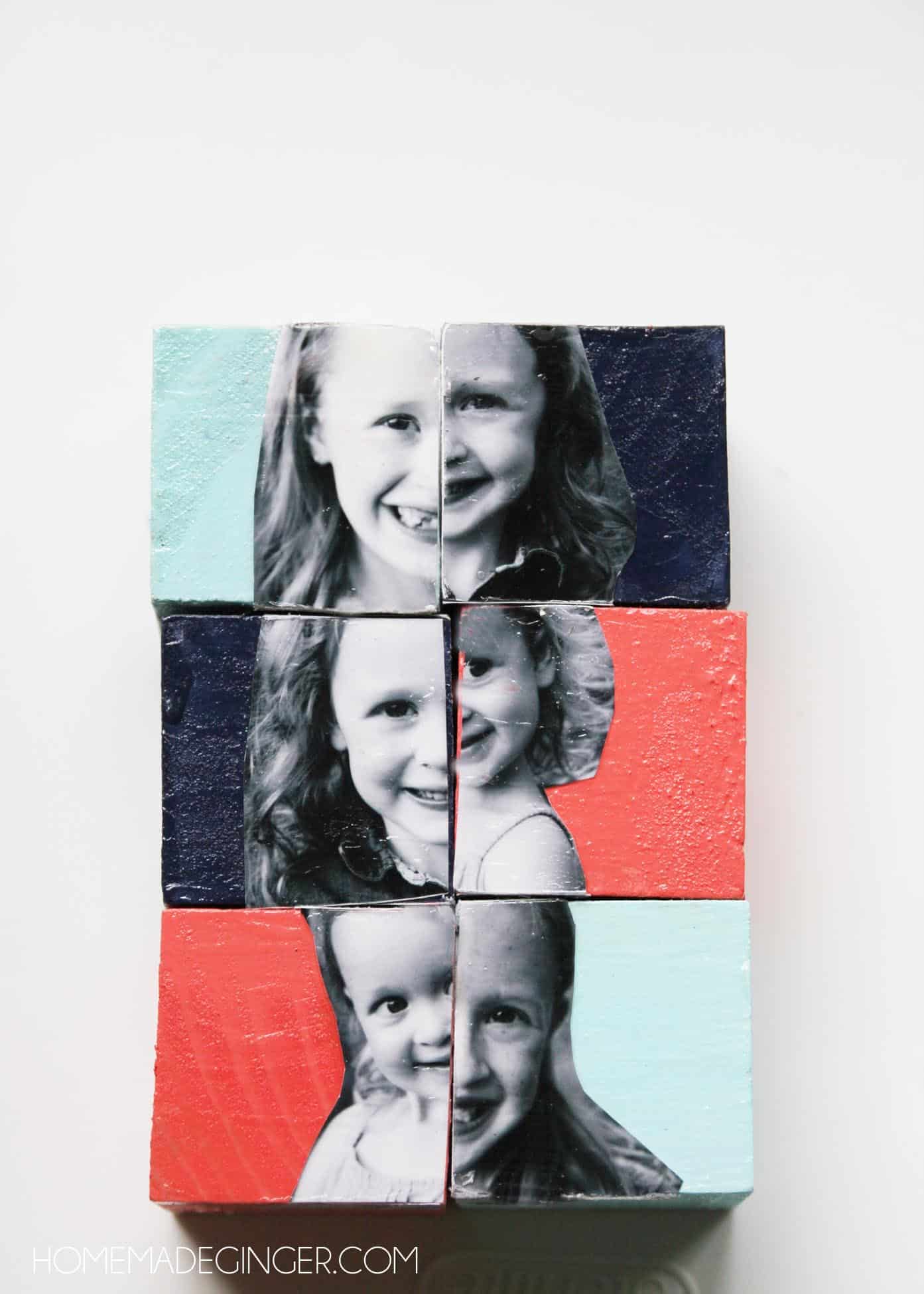 These DIY photo blocks are so cute and even my 7-year-old was having fun mixing the faces.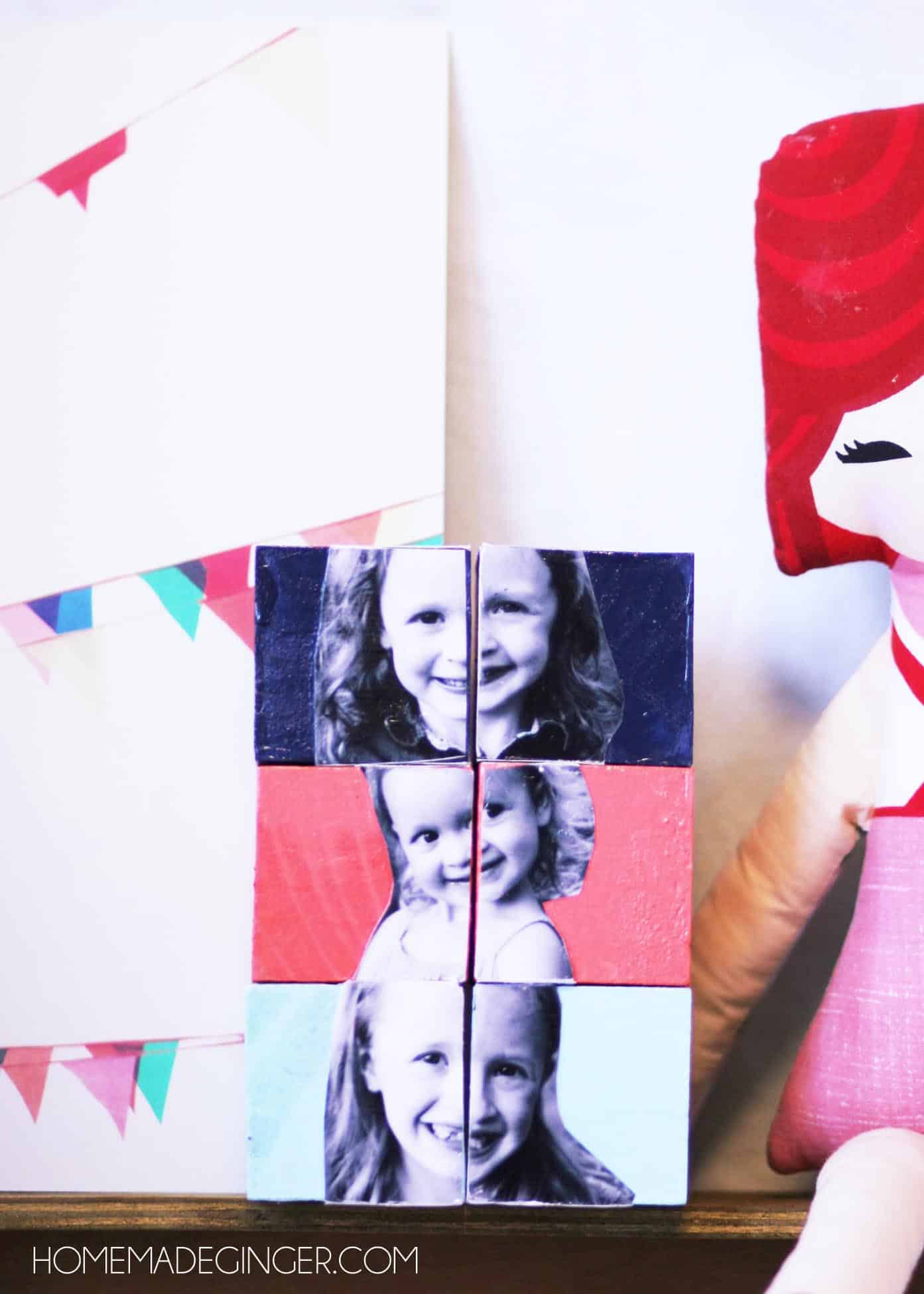 Feel free to visit me over on my blog, Homemade Ginger where I share tons more crafty posts and tutorials. I'm also on Facebook, Pinterest, and Instagram.