Did you know you can transfer INKJET printed images onto wood? Yes . . . this inkjet photo transfer to wood is easy with Mod Podge and regular school glue.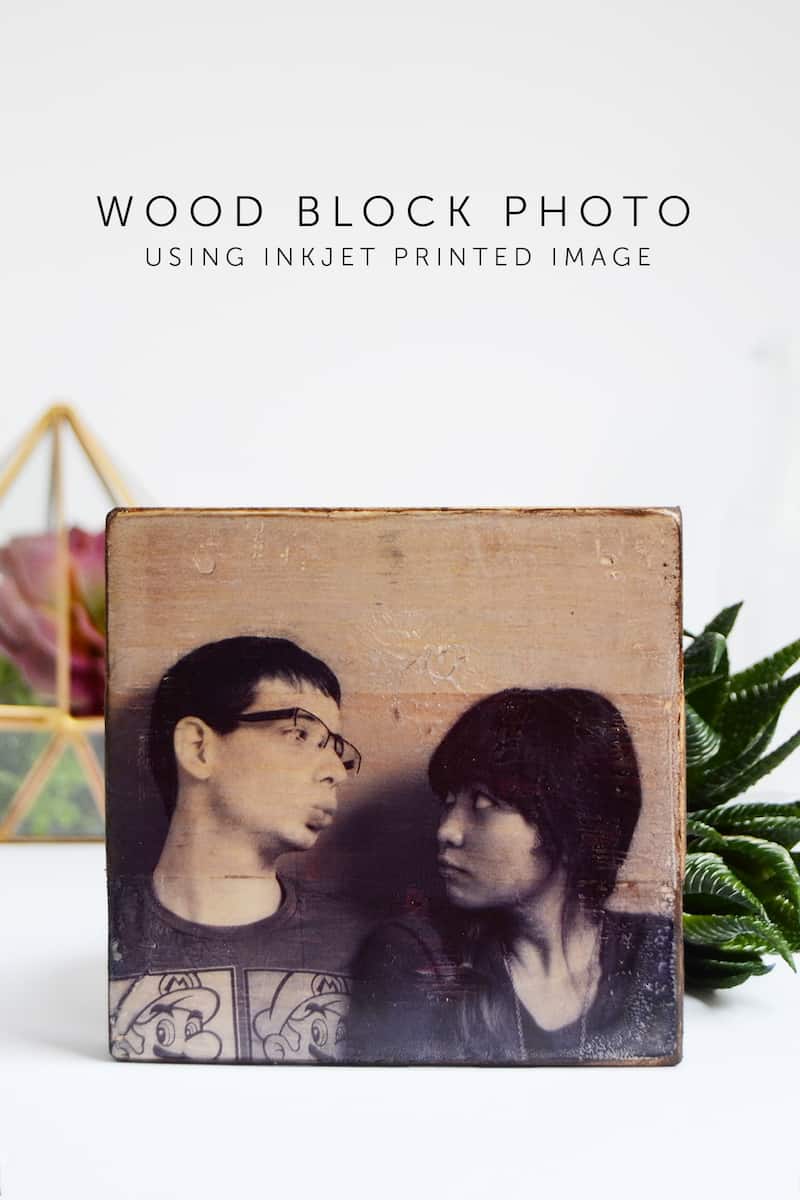 Yep, you heard right! You can do an inkjet photo transfer to wood with just Mod Podge. I love transferring images to wood – they make these personalized rustic little pieces that are perfect to just sprinkle around the house or to give as a small personalized gift.
You don't need a laser printer or photo transfer medium either for this tutorial. It's different from the Mod Podge photo transfer medium in that it gives your image a clear background. Interested to see how I did it? Well, read on!
(click here for more photo transfer projects!)
Inkjet Photo Transfer to Wood
Supplies: 
PVA Glue (normal school glue)
Mod Podge Matte or Gloss
Printer
Wood block
Sandpaper
Step 1. Sand your wood block – you want the surface to be as smooth as possible for better image transfer.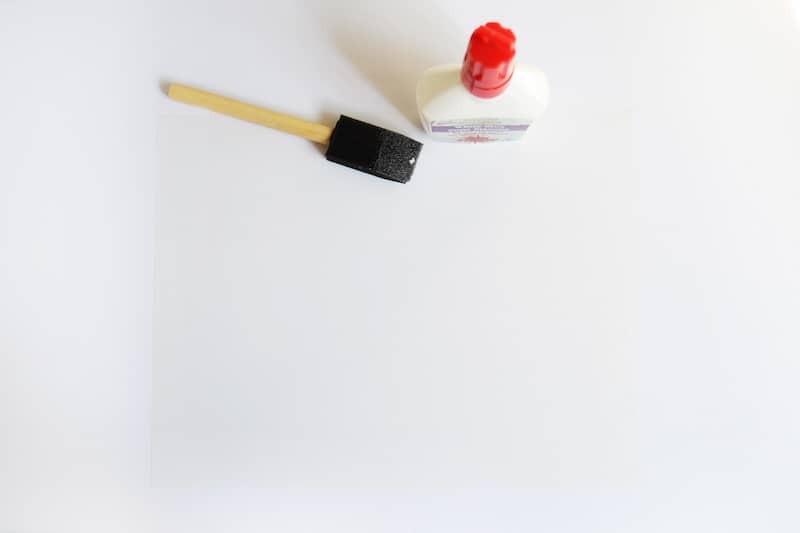 Step 2. Paint two thin layers of glue onto the shiny side of your stencil sheet. You can use transparency films as well if that is what you have on hand. Once fully dry, print your image onto the glue covered stencil sheet with your printer.
Note: you'll need to reverse the image if you want it to show up the way it is on screen OR if there's text.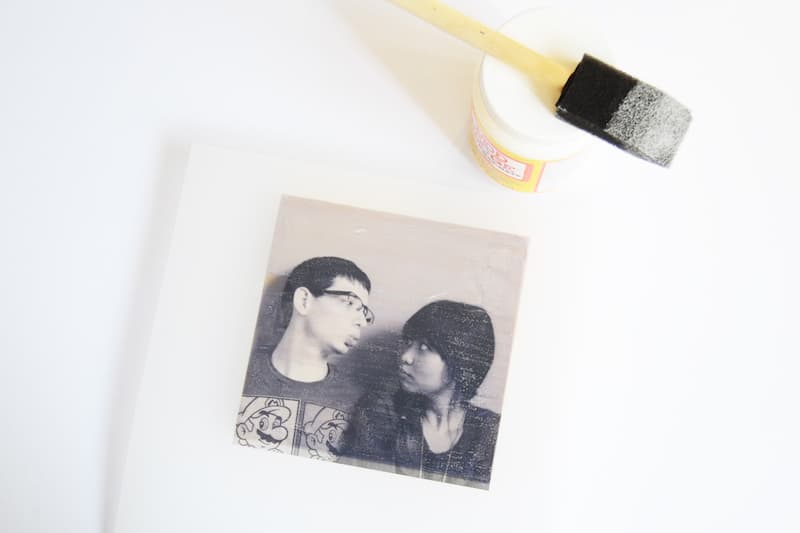 Step 3. Allow the printed image to FULLY DRY before proceeding onto this step – paint a layer of Mod Podge onto the wood block and carefully lay your image on top. Using the stencil sheet will allow you to align it much easier with the wood edges. Smooth slightly with your hands.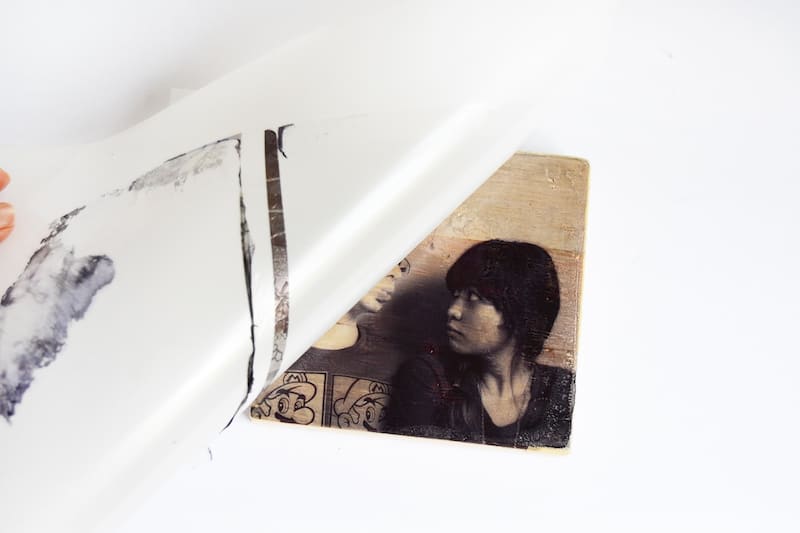 Step 4. Wait until the Mod Podge is dry on your photo transfer to wood (I let mine dry overnight – 24 hours is recommended). Lightly run the tip of a craft knife onto the sides of the wood before peeling to separate the image from the rest of the glue that dried. Peel carefully, again making sure your image is fully dry or it won't transfer perfectly.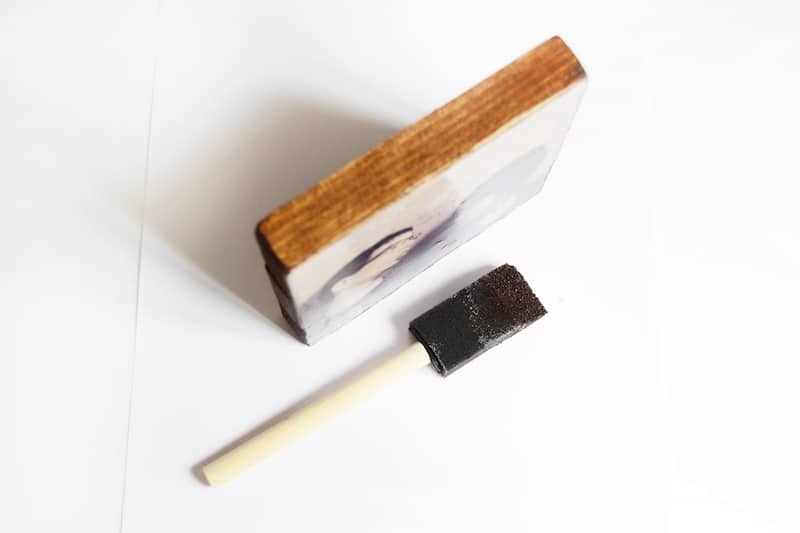 Step 5. Stain the sides and the back of the wood block and let that dry and you're done!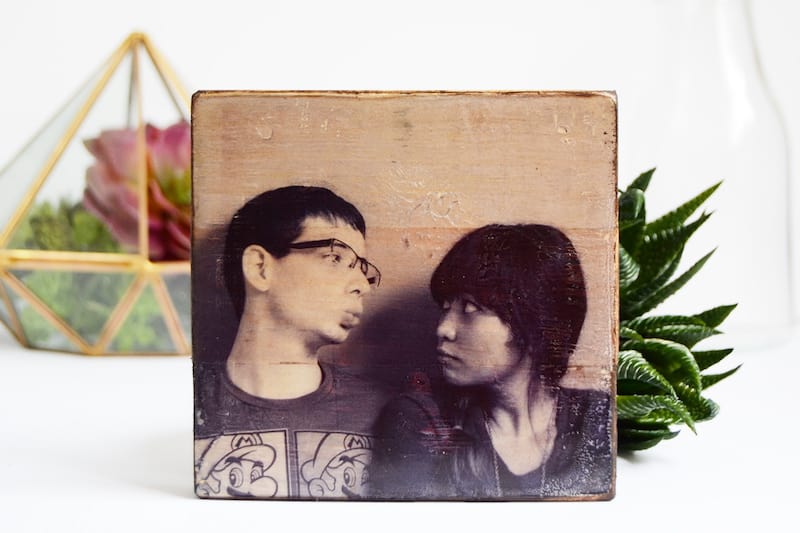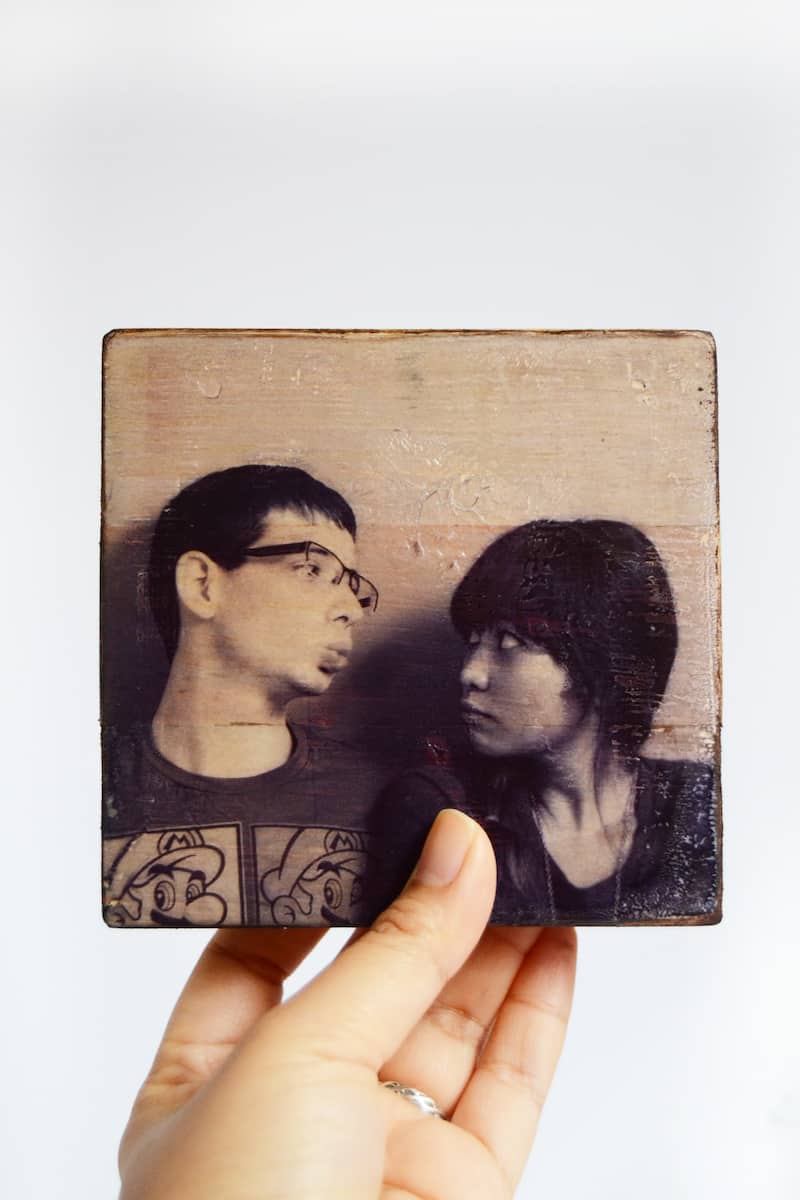 This simple tutorial photo transfer to wood does take time, but it gives fantastic image transfer results without the hassle of wetting the image and rubbing the paper off. The stencil sheet can also be used again!
What image would you transfer? Have fun crafting and don't forget to follow me on social media or my blog for more ideas, freebies and tutorials!
Minted Strawberry Blog | Facebook | Etsy | Pinterest | Instagram | Google+ | Twitter
This project was inspired by another inkjet photo transfer we spotted at Photojojo: