You're going to love making these wood crafts for your home decor! These projects use a variety of surfaces and are great for selling too.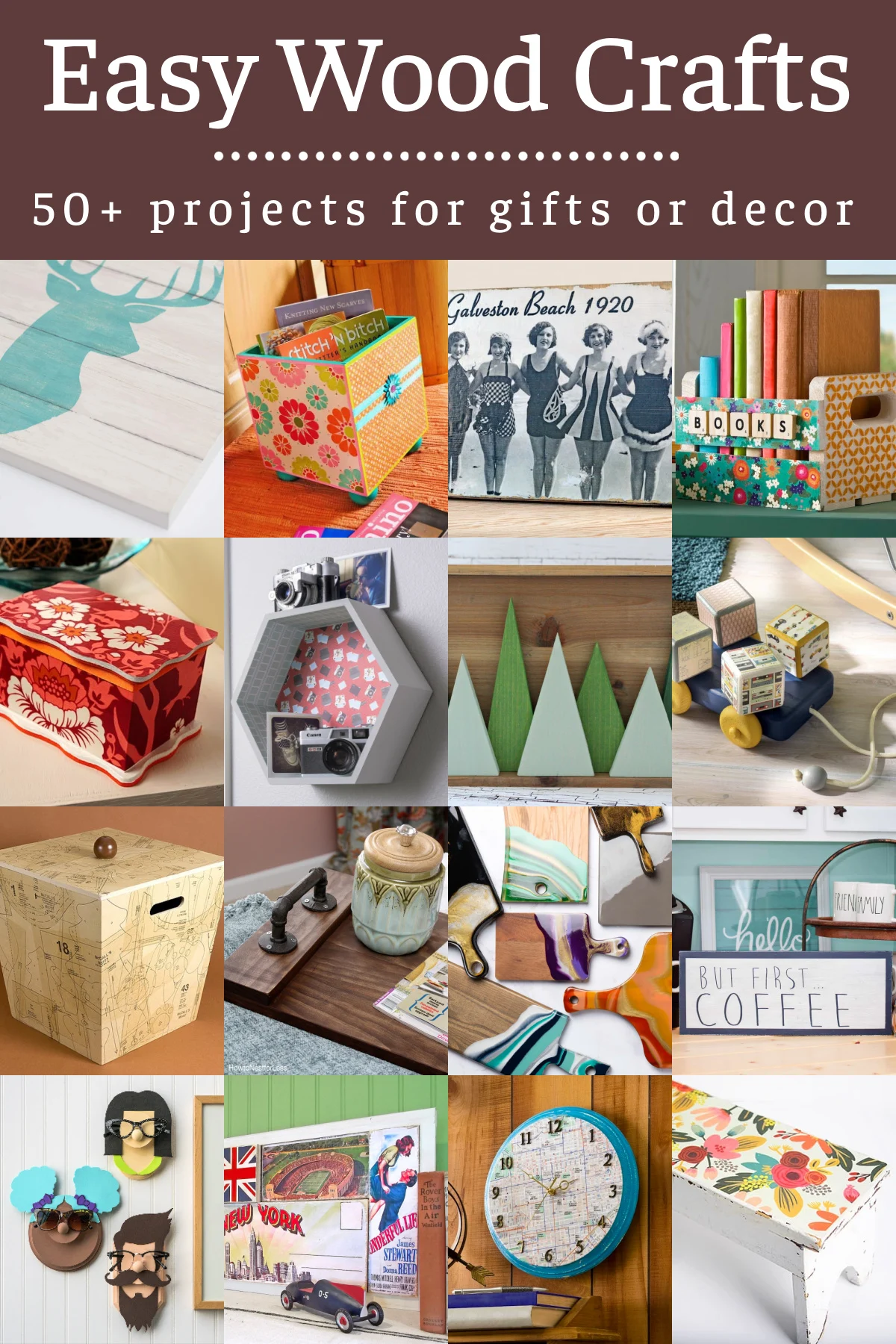 Many of us have seen that aisle in the craft store. You know the one. It's got all the wood surfaces that you might want to use in DIY projects: frames, wooden blocks, plaques, etc.
It's really fun to go to that aisle and dream up projects. But honestly, there is a certain amount of overwhelm that goes with it. Do you feel it too?
There's almost too much rolling around in my brain when I see all those surfaces. I forget what I came for, and I start dreaming up various projects based on what I'm seeing. SO I've decided to make it a little easier for you!
Instead of wandering around for an hour or so trying to figure out what to make, you can just try one of these wood crafts below. They have supply lists so that you will know exactly what you need when you're in the wood aisle.
Crafts Made with Wood
All the DIY projects you find in this list are easy enough for beginners. Just pay close attention to the details and let me know if you have any questions about a particular craft from the list.
What wood surfaces are available?
This is just a sampling of what is available in the aisle of the craft store. Of course you don't have to purchase your wood from the craft store.
You can get lumber cut down at Home Depot, and I find the Goodwill to be a great place to get unique wood surfaces that need a makeover. There's also Dollar Tree!
Beads
Craft dowels
Crates & boxes
Cutting boards
Letters & numbers
Pallets
Picture frames
Plaques – round, square, oval
Small and large shapes
Squares, cubes, and blocks
Trunks
Turnings – spools, etc.
Wood canvases
Words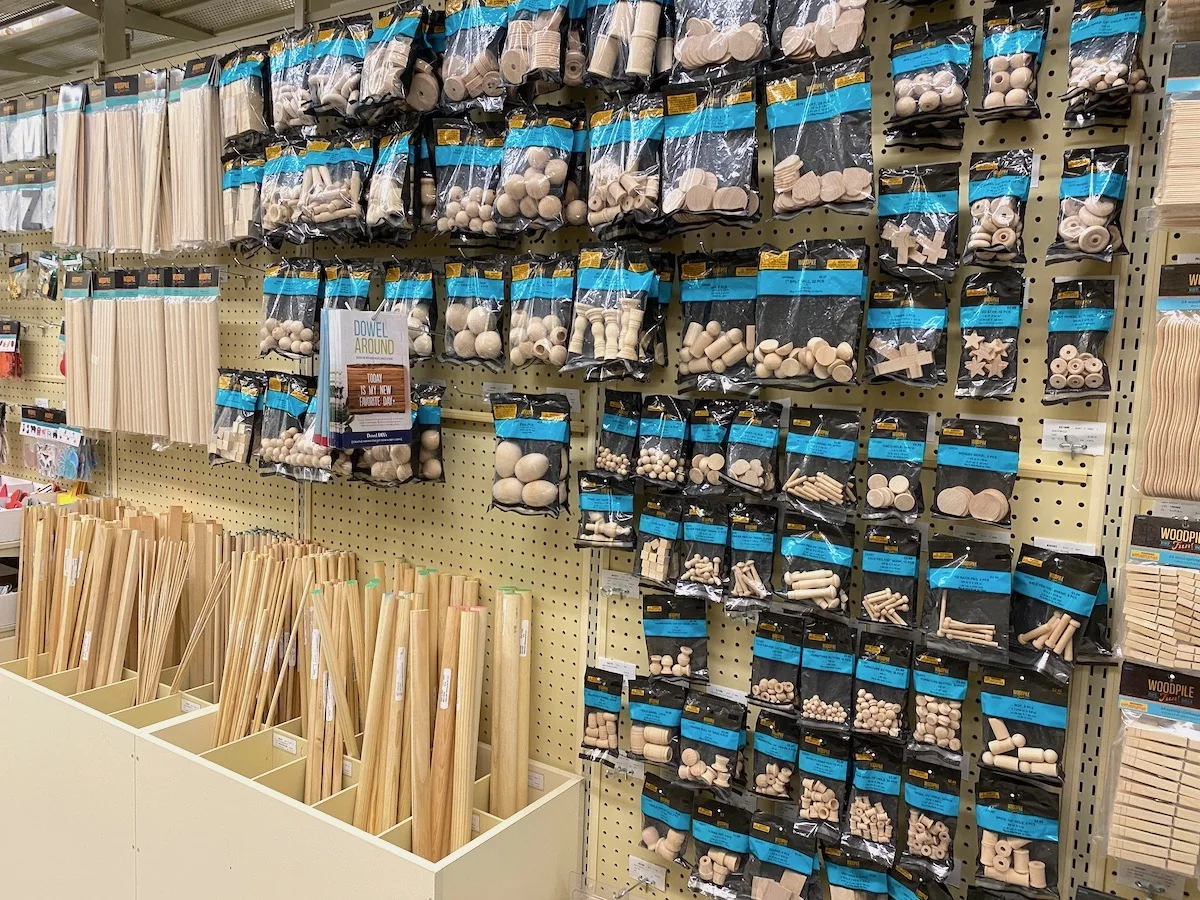 What can I use to decorate the surfaces?
You've got a lot of options, including spray paint, chalk paint, acrylic paint, Mod Podge, and more. I recommend starting simple if you are new to wood crafting. Brush on acrylic paint is a great way to start decorating wood surfaces.
What wood crafts sell the best?
Frames, birdhouses, and any kind of wood storage are probably going to be a hit. But if you want to sell your crafts, check your local fairs and do research online to see if that's what people are buying.
---
Are you ready to jump into the wood craft ideas? Check out the list below!
Wood Crafts
Do you enjoy crafting with wood? I've got tons of craft projects and DIY ideas on wood surfaces - check out the list below!
---
If you enjoyed these crafts with wood, I'd love for you to check out these other ideas: