Grab a Goodwill find and turn it into something awesome again. That's exactly what we did with this fun toy upcycle! It's easy to do with Mod Podge.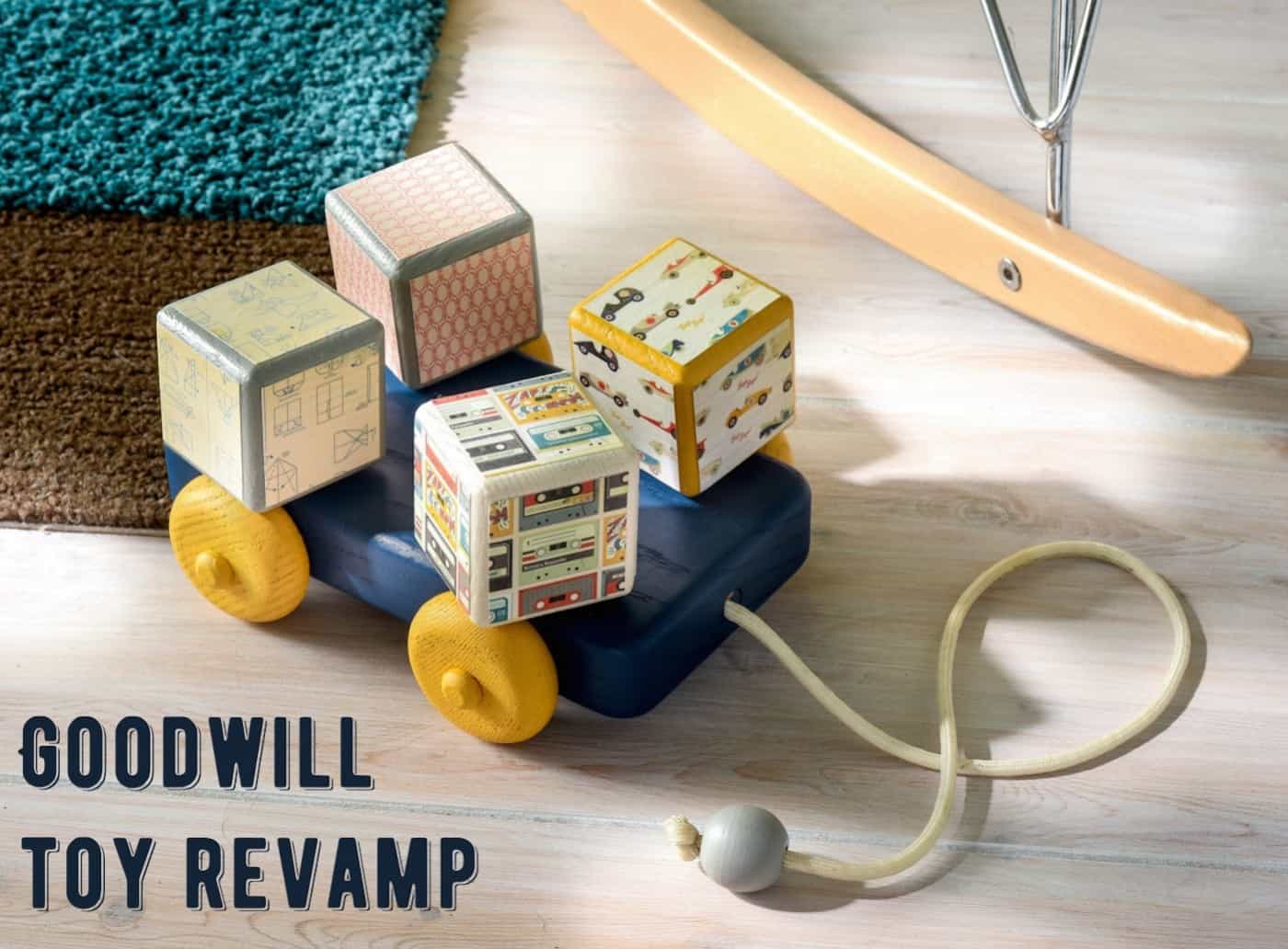 I like to give myself little challenges now and again. That means going into the Goodwill sometimes and finding stuff that I can revamp! On a related note: when I was little, I used to assign feelings to toys.
Is that weird? I would worry about my dolls getting cold, so I would cover them up with a blanket. What can I say – I wanted them to be comfortable.
That desire to make sure my toys were "comfortable" has shifted to my adult life. When I go to the Goodwill these days, the first place I go is to the kids section, looking for whatever toy upcycle I can complete with Mod Podge.
Not so long ago I was browsing the shelves and came upon this weird wooden toy wrapped in cellophane: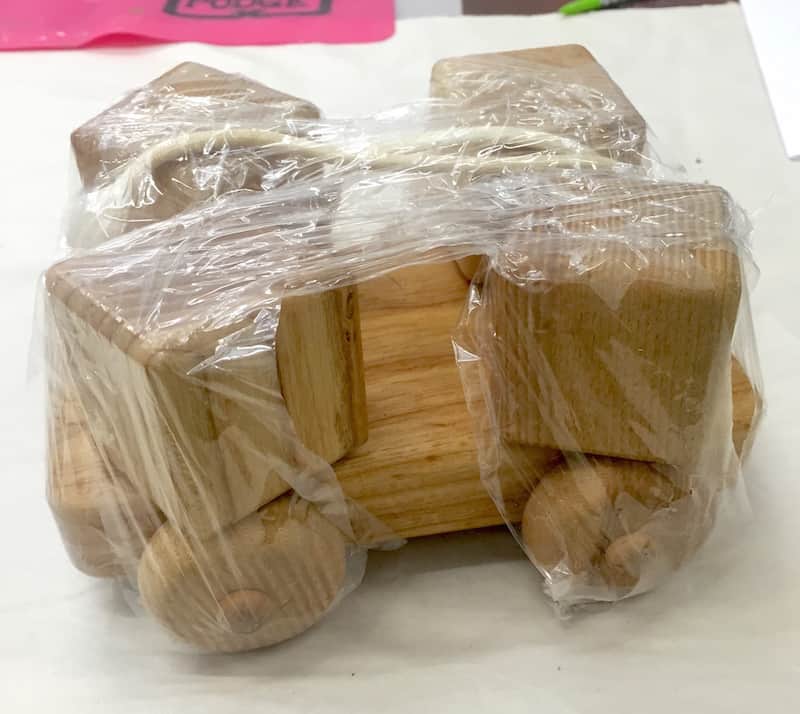 It was wood so I know it had possibilities, plus it was cheap. I know this would be the toy revamp that I would do, all with scrapbook paper and Mod Podge!
Oh, and when I opened the package, I discovered something really cool about this toy. I'll show you at the end of the post. Here's how I revamped my wooden toy.
Goodwill Toy Craft
Gather These Supplies
Wooden toy from the Goodwill
Acrylic paint – colors of your choice
Scrapbook paper – 4 patterns
Wooden bead
Ruler
Craft knife and mat
Pencil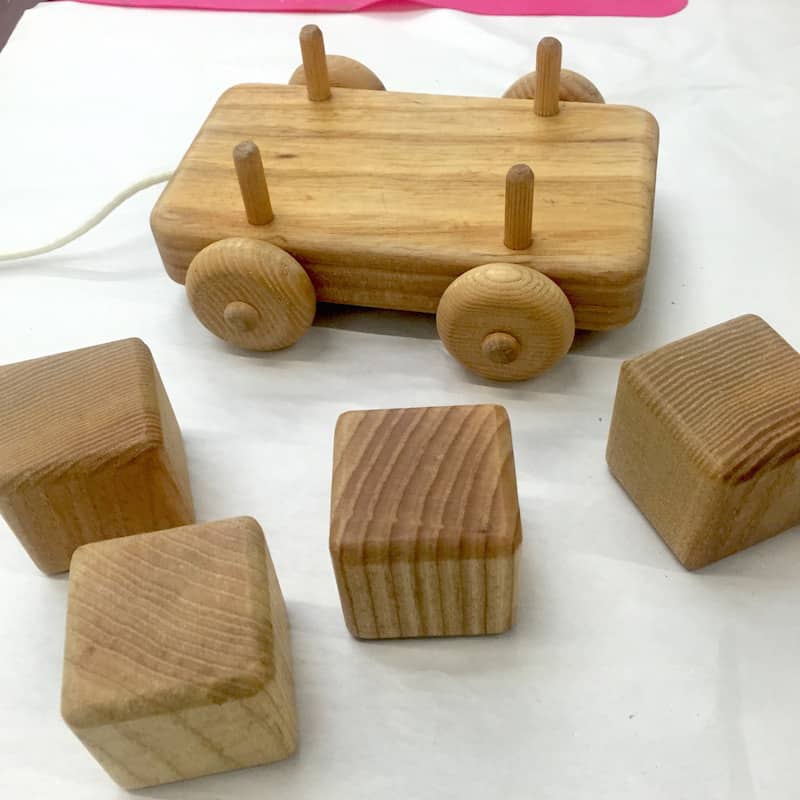 The first step with any toy upcycle is to unwrap and clean if necessary. My blocks weren't very dirty so I didn't really have to do anything (especially since I was painting over them).
If you are going to leave part of your toy unfinished, I do recommend washing it with mild soap and water (even wood!).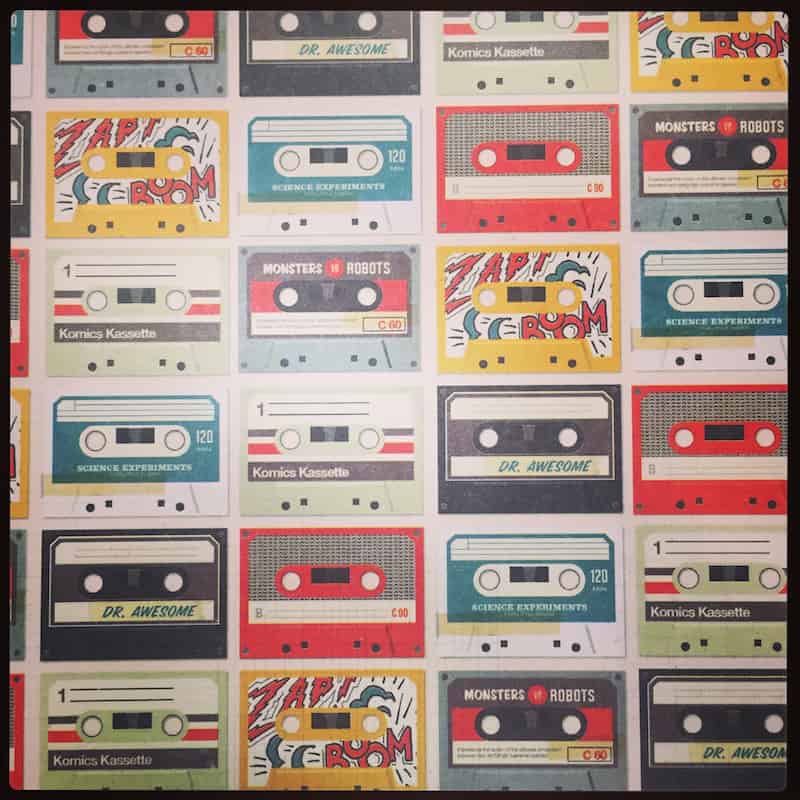 Next, select your paper for decoupage. I used a Crate Paper "Boys Rule" pad (6″ x 6″) with some fun patterns. I feel like I always do girly things so I wanted to make this a little more masculine. As masculine as a small toy can be, anyway!
I chose four papers since I had four wood blocks. Each block only needed five small squares cut out since the blocks mounted to the base on the bottom.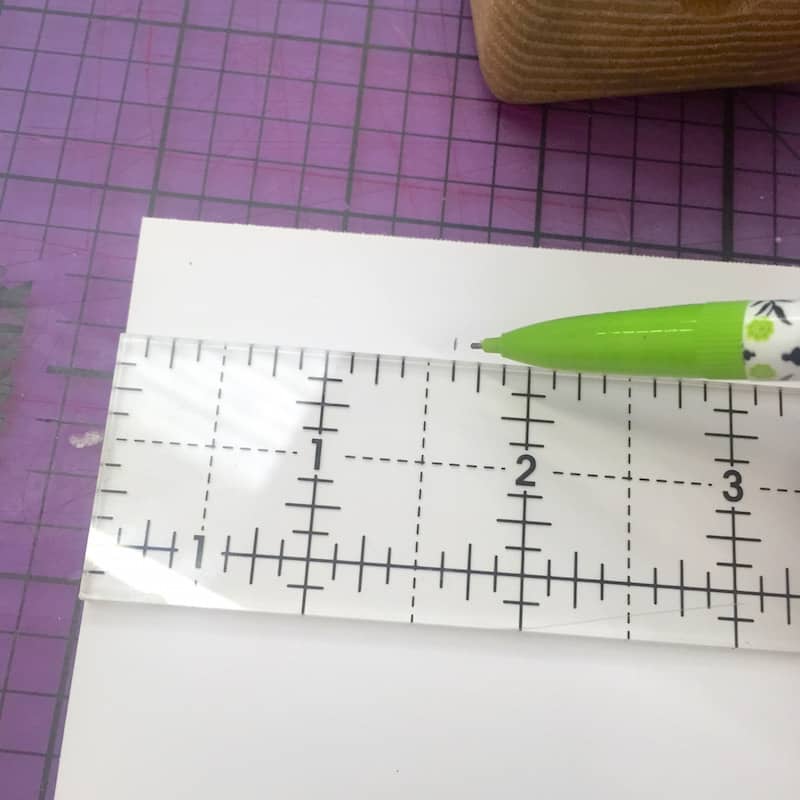 Measure and mark with a pencil. . .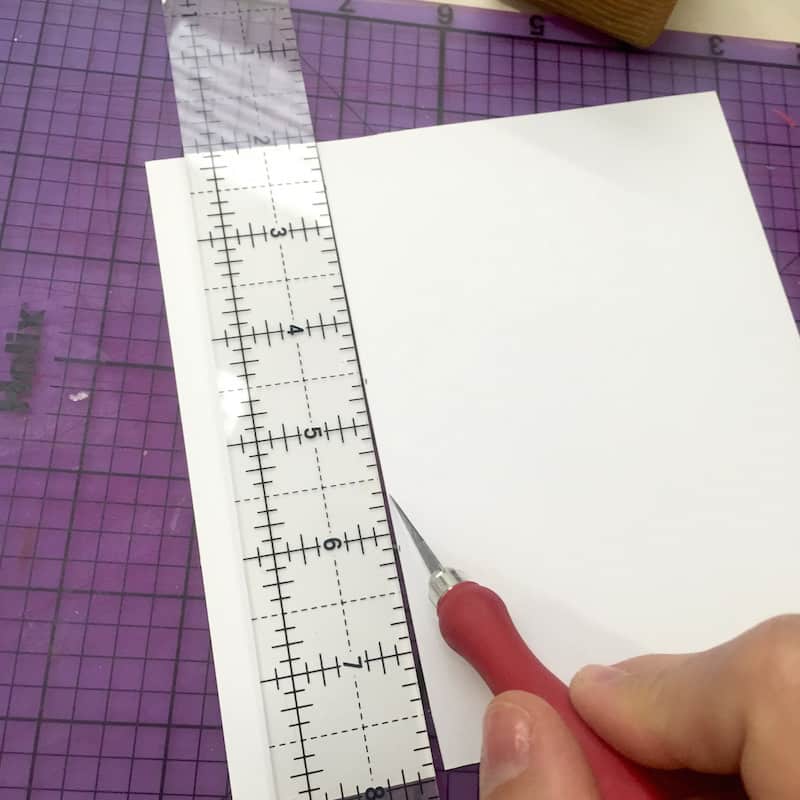 . . . then cut.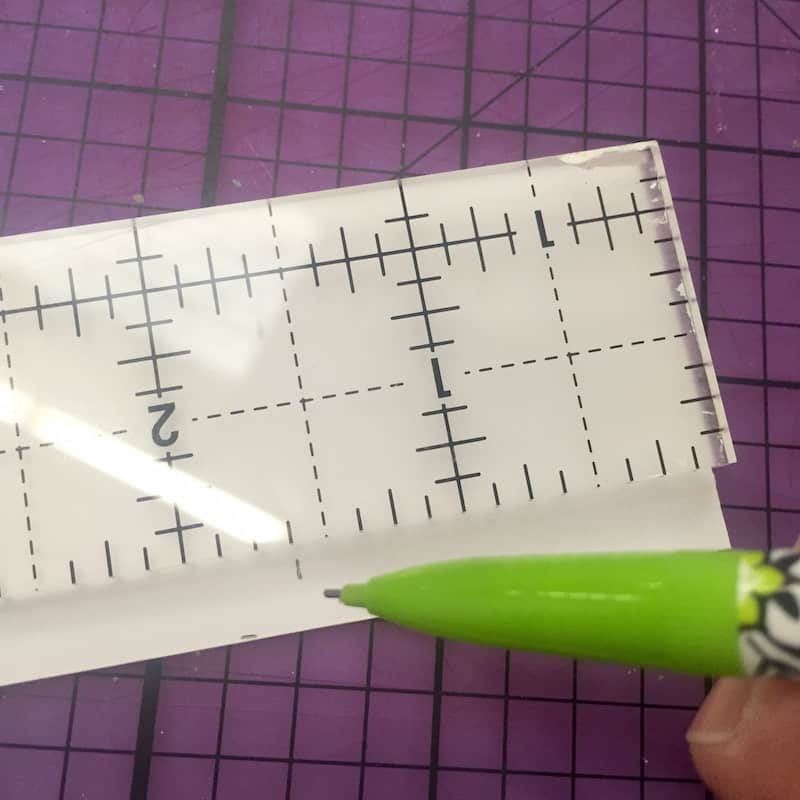 Then measure and mark again. It takes a minute, but I like to do all of my paper cutting up first. Set aside.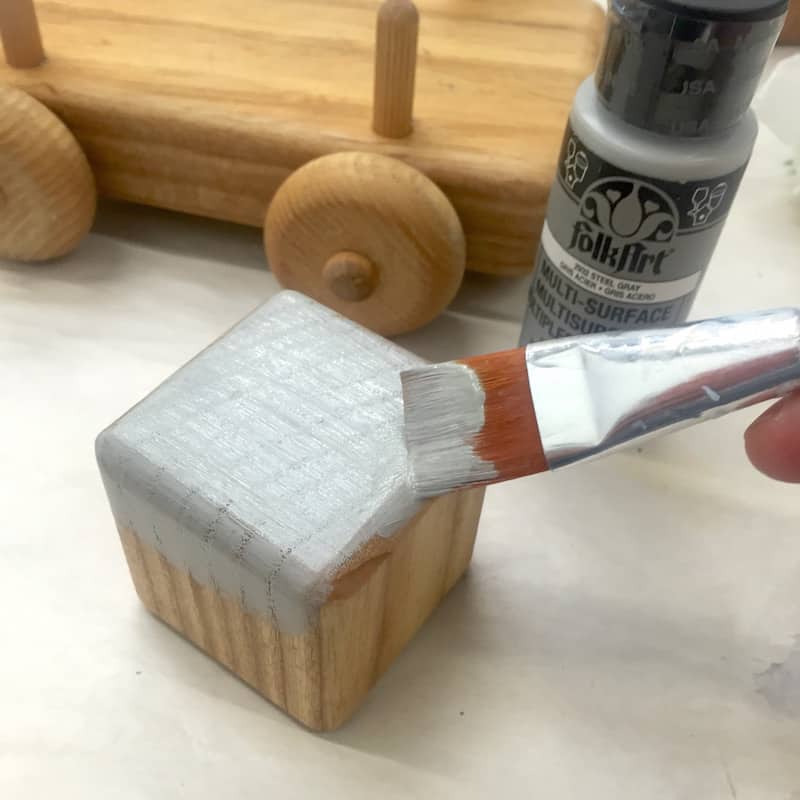 Paint your wooden toy. The FolkArt Multisurface paint is nice because it's really thick, the colors are vibrant, and it's durable.
If I choose to give my toy to a child, I know it will hold up.
I painted two blocks gray, one block a warm white and the other with turner's yellow.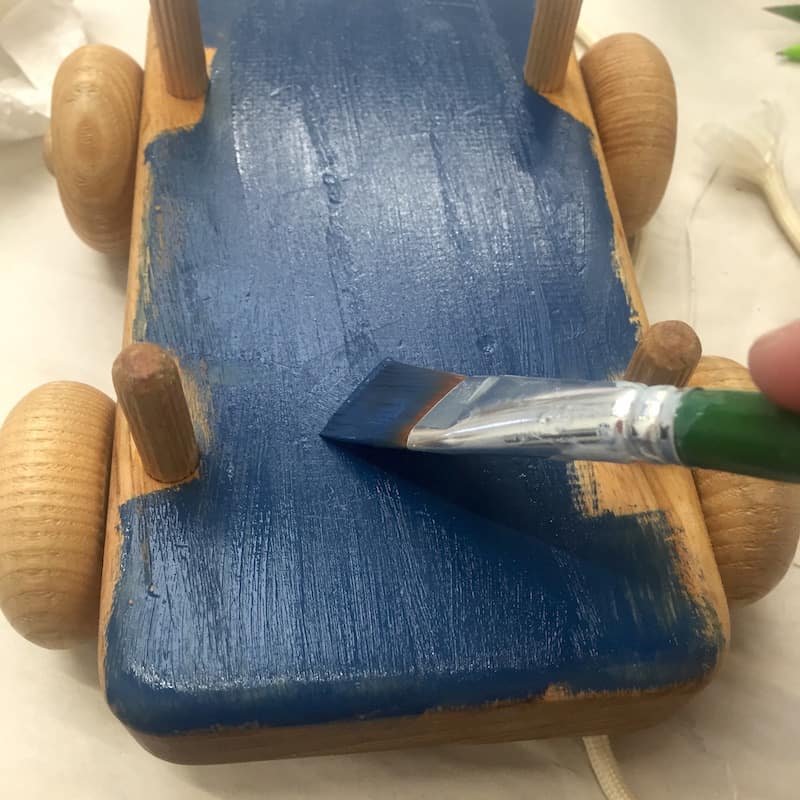 Then I painted the base with navy. I also painted a wood bead (already had a hole in it) with gray. I decided to add the wood bead since it didn't come with one.
Let your paint dry – then finish by decoupaging the paper to the wood blocks with Mod Podge Satin. Let dry and then you can reassemble your toy and use it.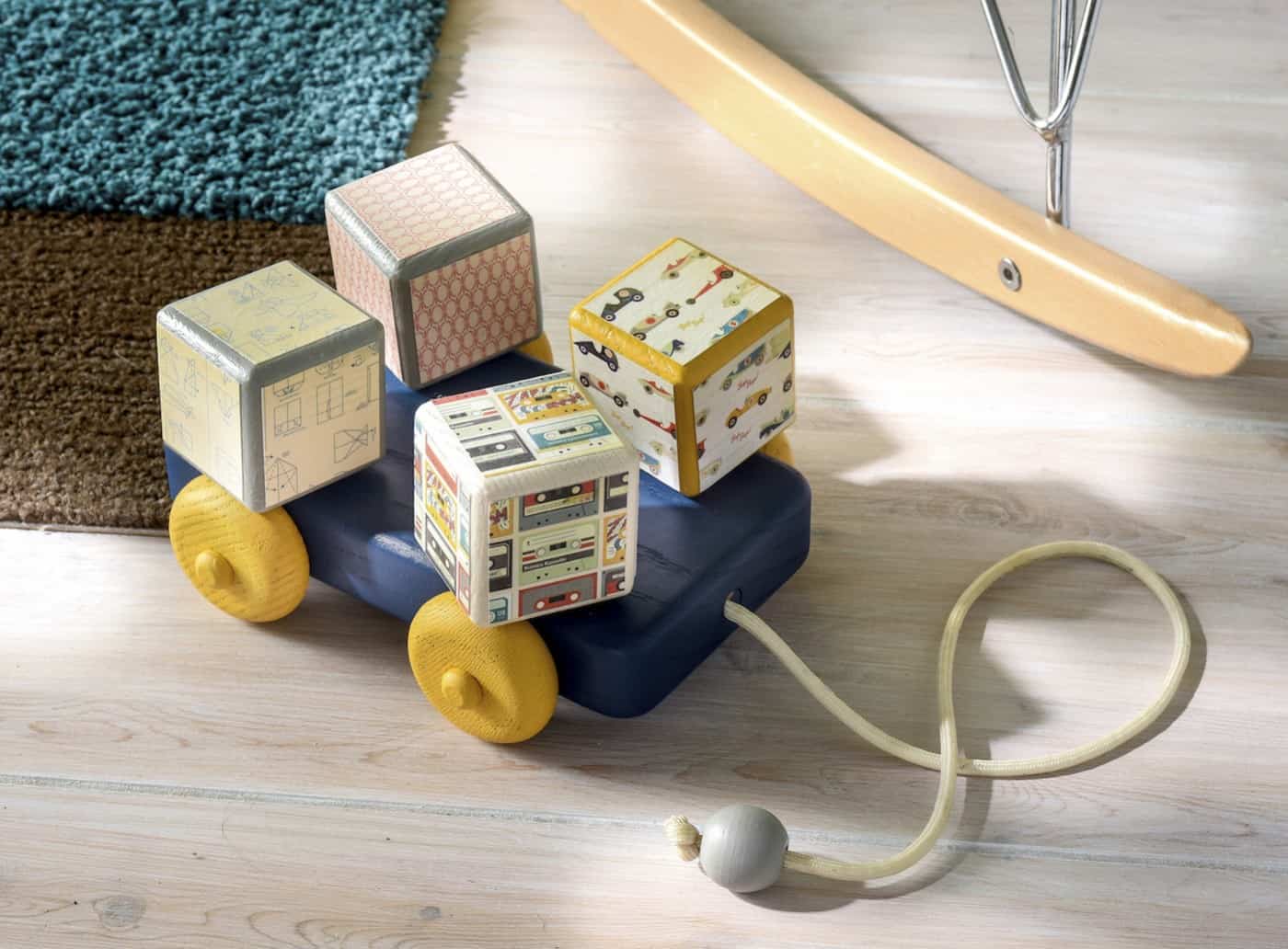 I absolutely love my finished toy upcycle!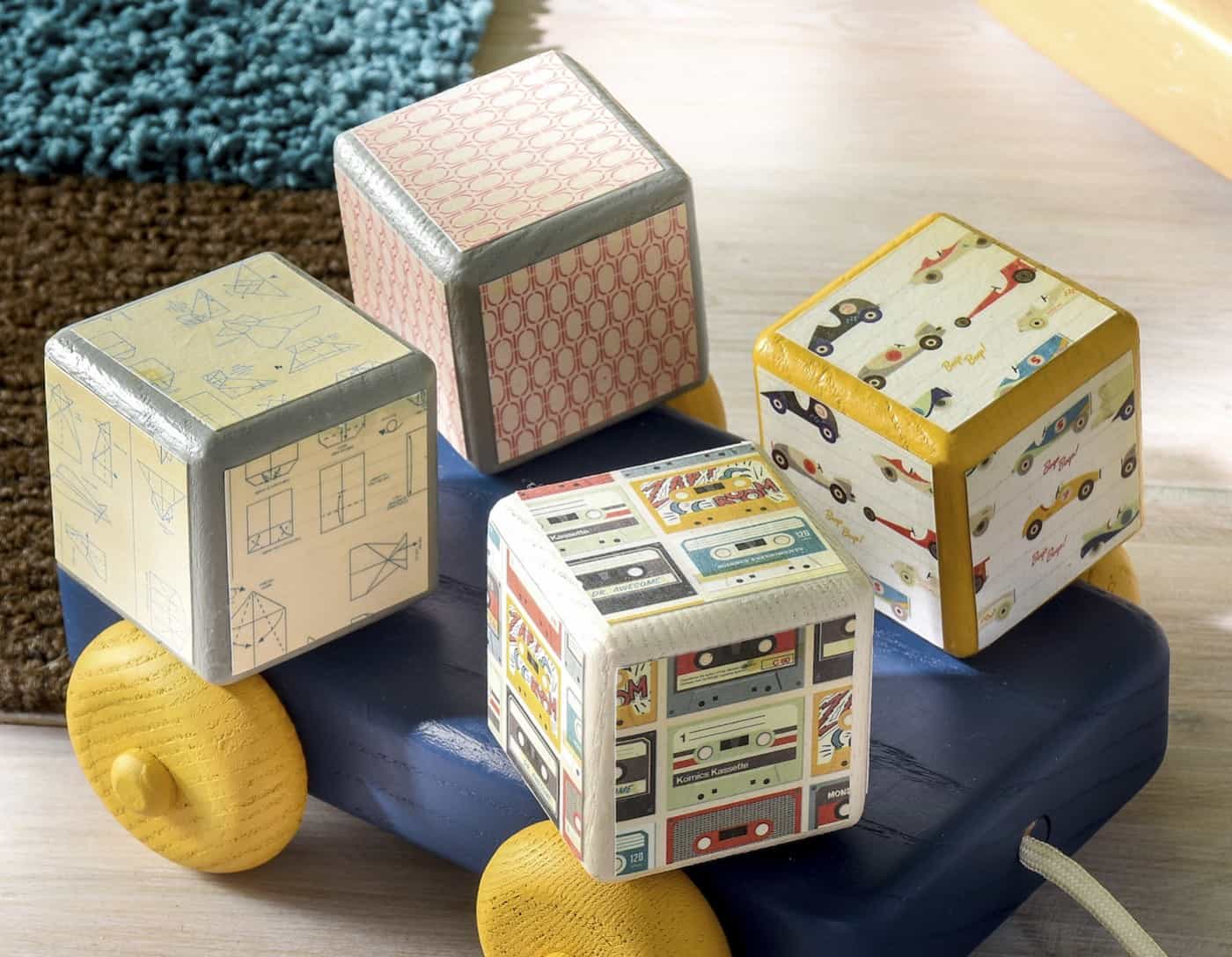 And aren't the papers so cute?!
Oh – and one last thing . . . are you ready to see the toy in action? It's so cool what it does when you pull it along . . .
---
If you liked this Goodwill revamp, I'd love for you to check out these other thrift store projects: