What to do with pieces of scrap wood? Turn them into home decor! These DIY wooden candle holders are easy to make, easy to customize.
Skills Required: Intermediate Beginner. This is a very easy project, but as a Mod Podger you might not have experience with tools. I recommend having used tools to make these – or have someone else cut the wood for you.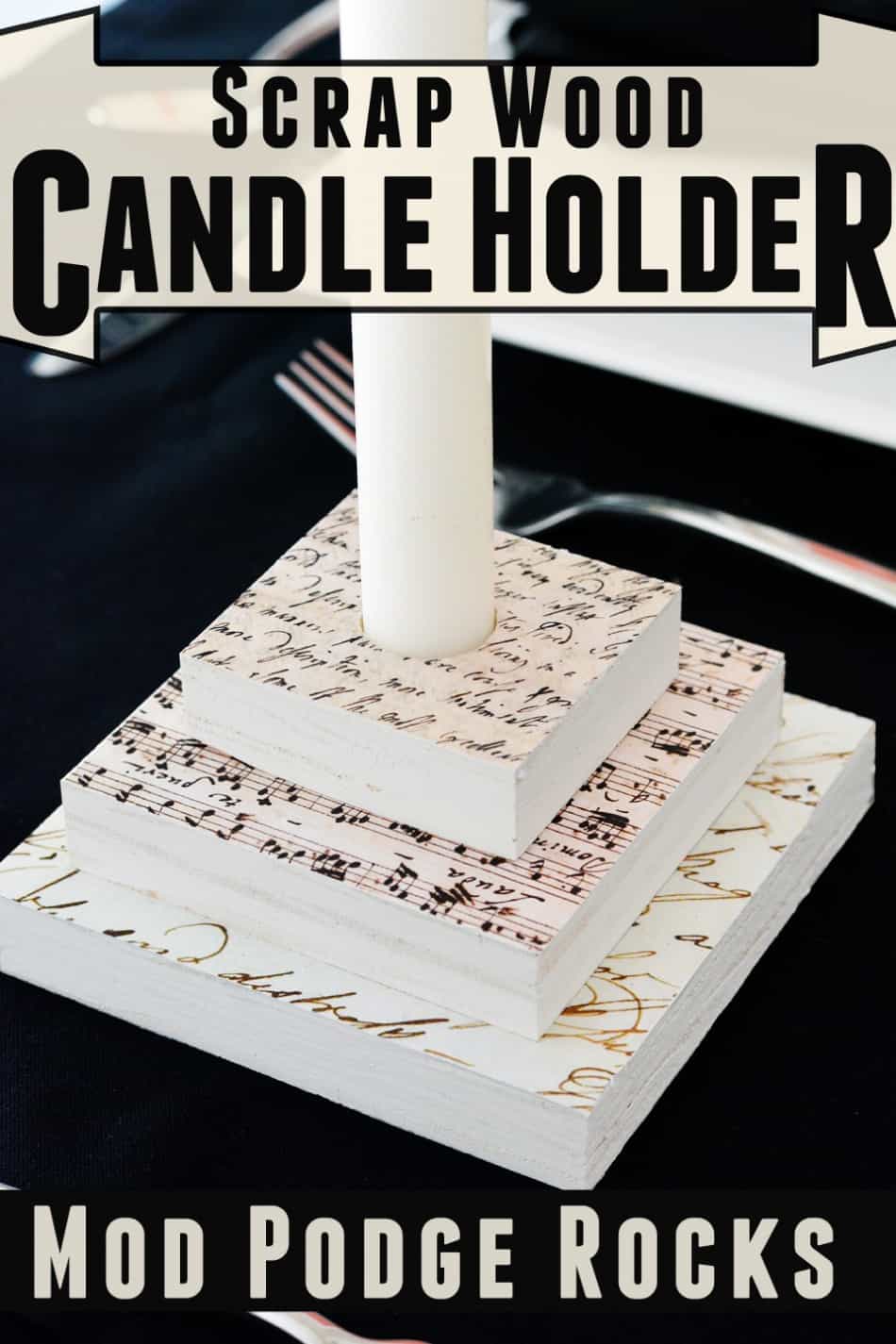 Hi, it's David from Cheltenham Road and I have a scrap wood problem.
Well, scrap wood may not be the problem – the actual problem may be my unwillingness to throw away even the smallest scrap of scrap wood because "I MIGHT NEED IT!!!!!"
So, as the piles of little pieces of wood grow in my garage so too does my need to figure out something to do with them and, lately, I've been playing around with making scrap wood candle holders. I thought I'd share one of my ideas.
DIY Wooden Candle Holders
For this project I used:
Matte Mod Podge
Scrap Plywood
Sandpaper
White craft paint
Scrapbook Paper
3/4″ Forstner Bit (pictured) or Spade Bit
Mod Podge Wonder Glue
Chop saw or hand saw
Drill Press or Electric Drill
clamps
First up I cut my scrap plywood into squares using my chop saw.
the base square was 4.5 x 4.5 inches
the second square was 3.5 x 3.5 inches
the third top square is the one that holds the candle and for that I needed to drill a hole in the middle. I used my drill press and a 3/4″ Forstner bit.
I do realize, however, that not everyone has access to that particular piece of machinery. So, this step can easily be done with a basic electric drill as long as you take proper precautions.
It would be tough to hold or clamp the small 2.5 x 2.5 square in place while you drilled through it. So, before you cut the plywood down to size, mark the size of the final square and mark the center.
Place the marked plywood on top of a piece of scrap wood and clamp them both to your worktable.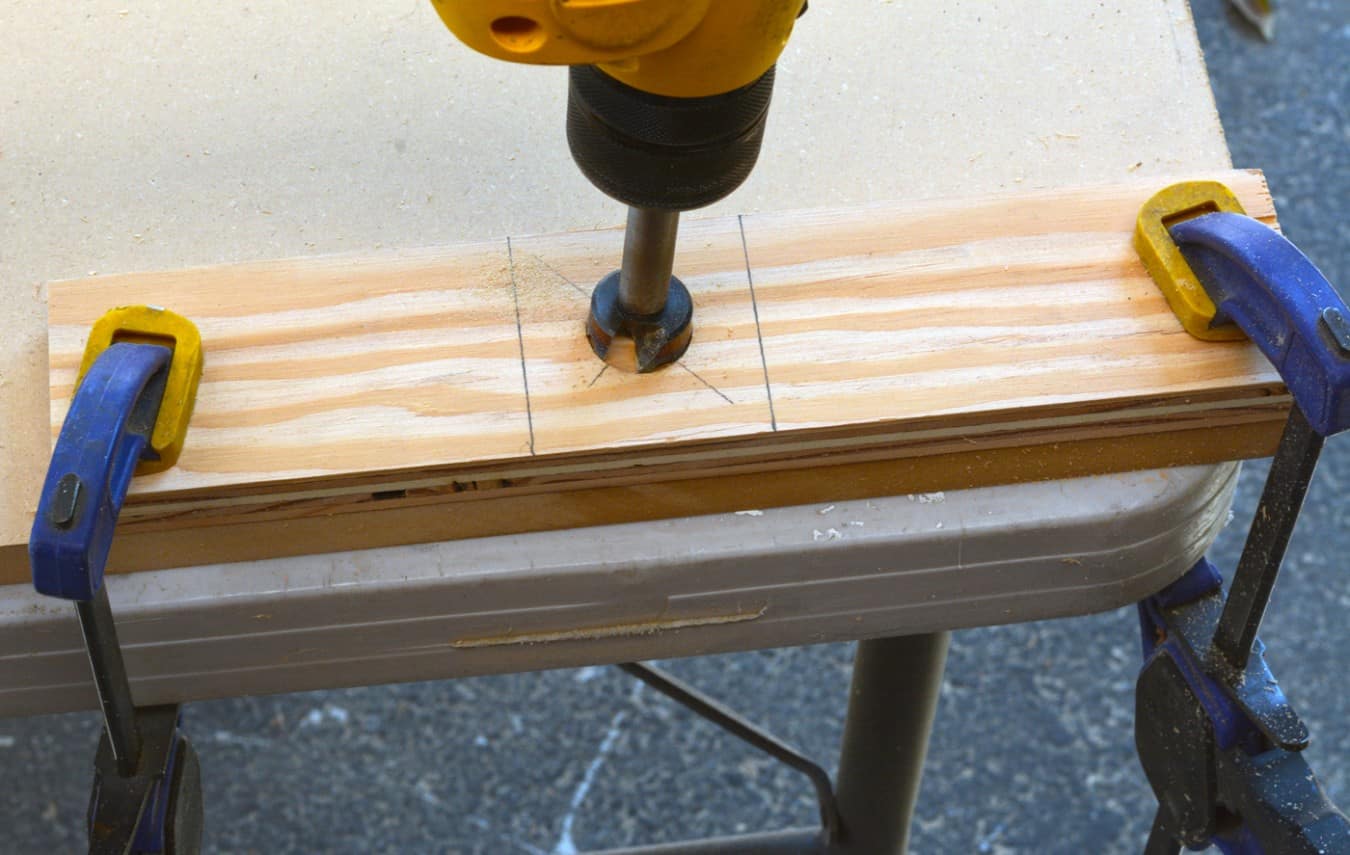 Then, wearing eye-protection, carefully drill through the center using a 3/4″ Forstner (shown) or Spade Bit. After you've drilled the hole you can cut the piece down to size.
I gave each piece a good sanding and then painted them out with white craft paint and, after they dried, gave them another light sanding just to smooth out any rough spots.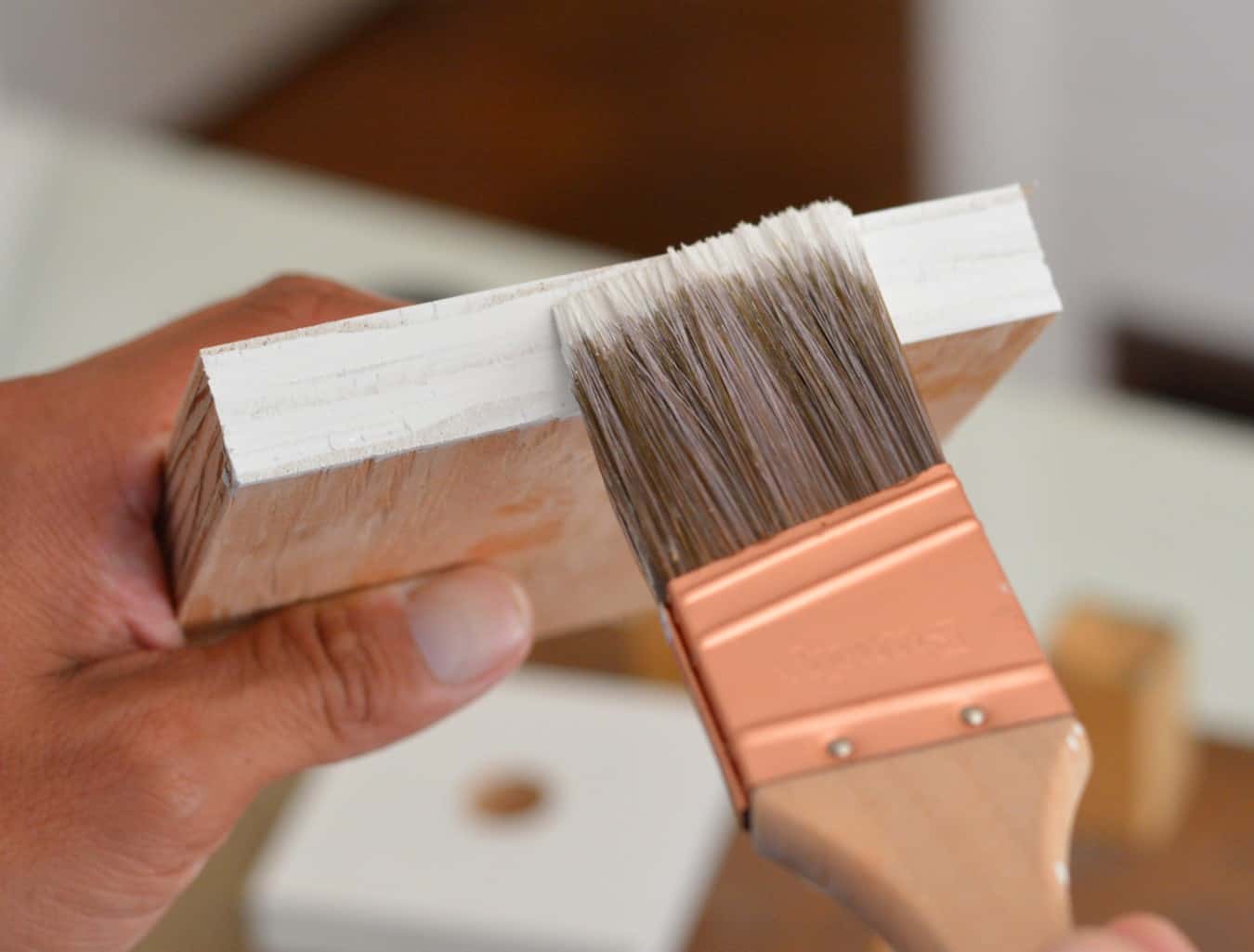 I had cut my scrapbook paper down to size and I used Matte Mod Podge to attach it to the wood blanks.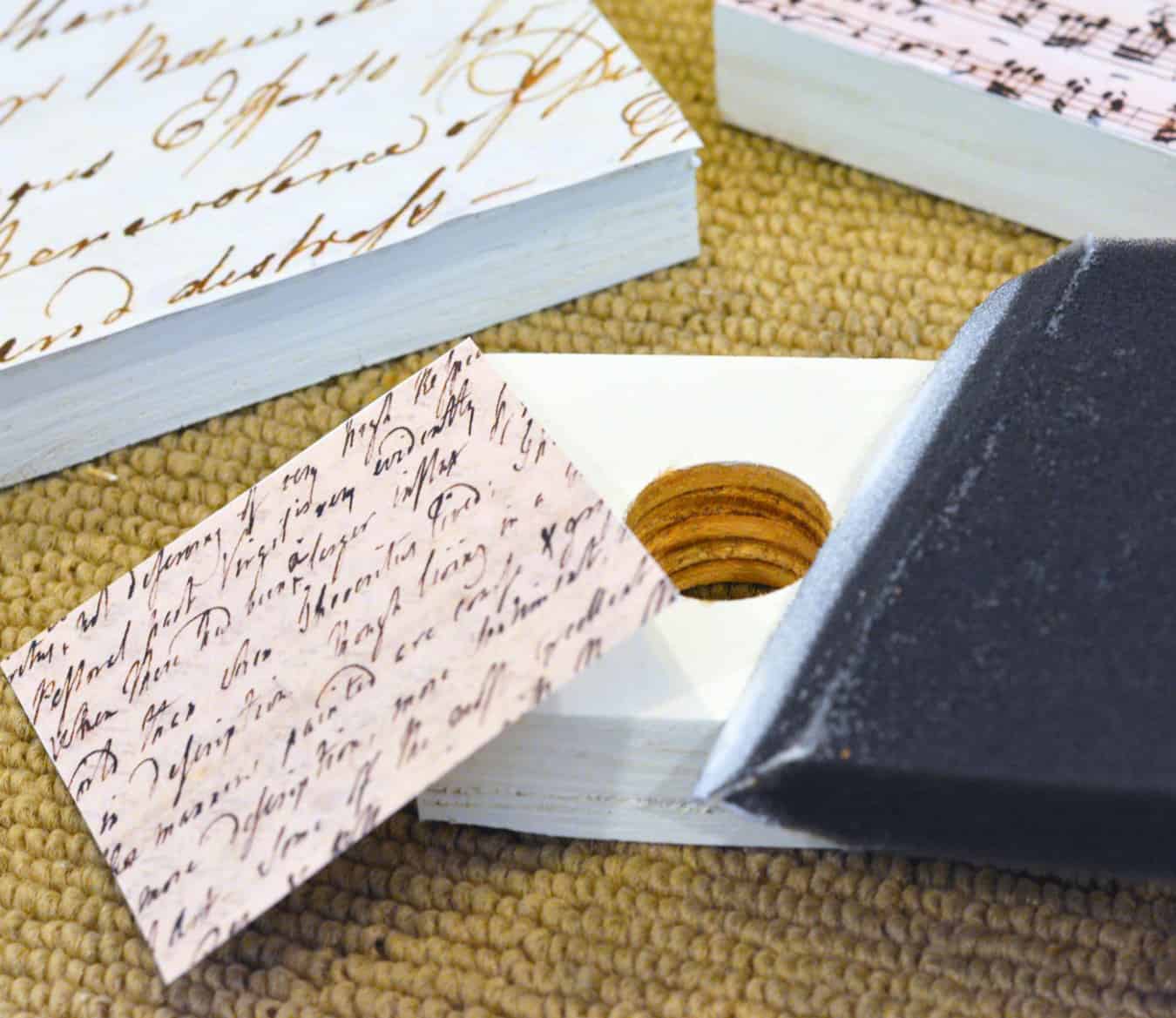 Once the paper had dried I trimmed away any excess paper from my wooden candle holders. Then I went back in with my craft knife and trimmed out the hole in the top block.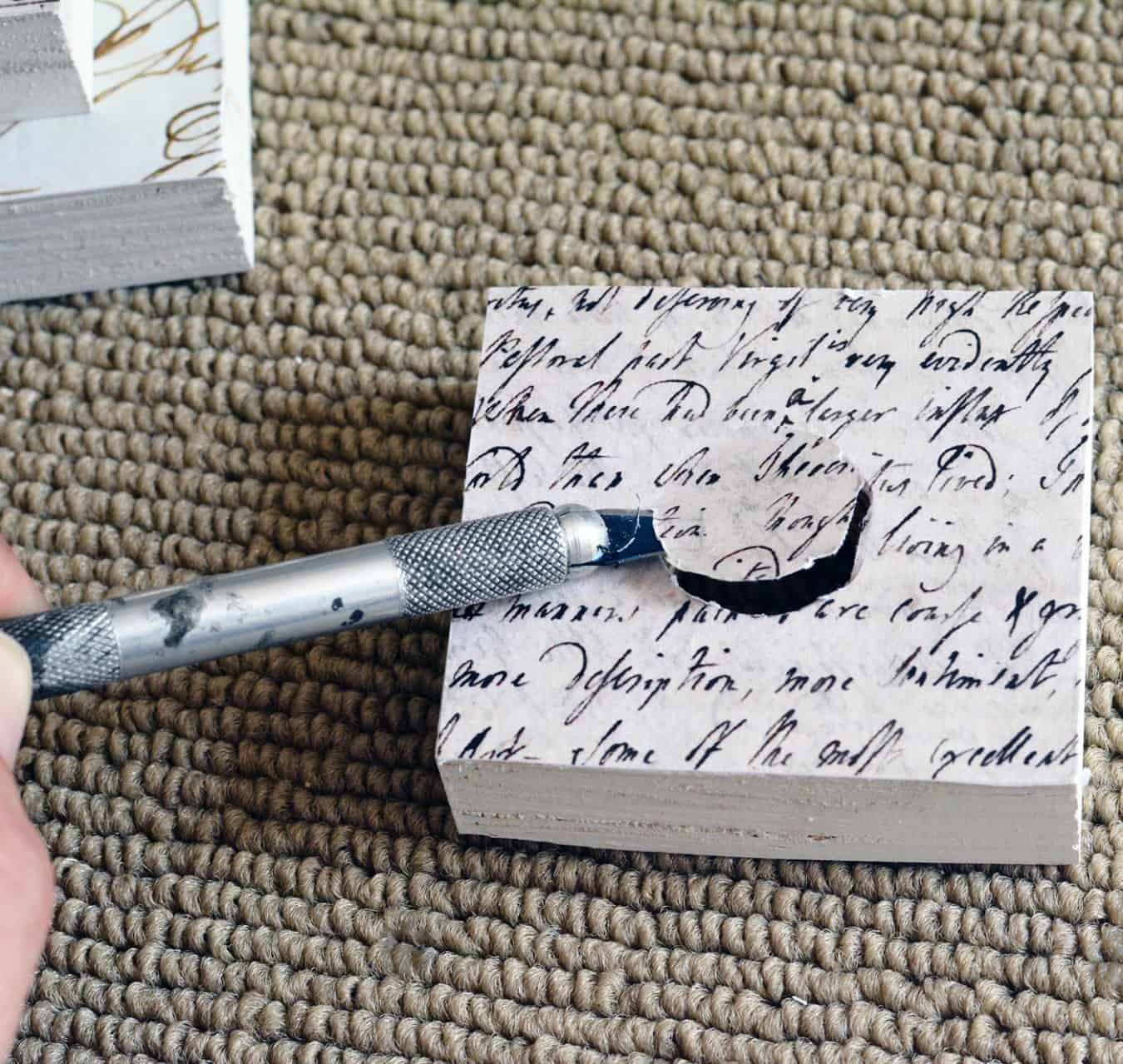 I glued all three blocks together using Mod Podge Wonder Glue and then sealed everything with Outdoor Mod Podge for a good, durable finish.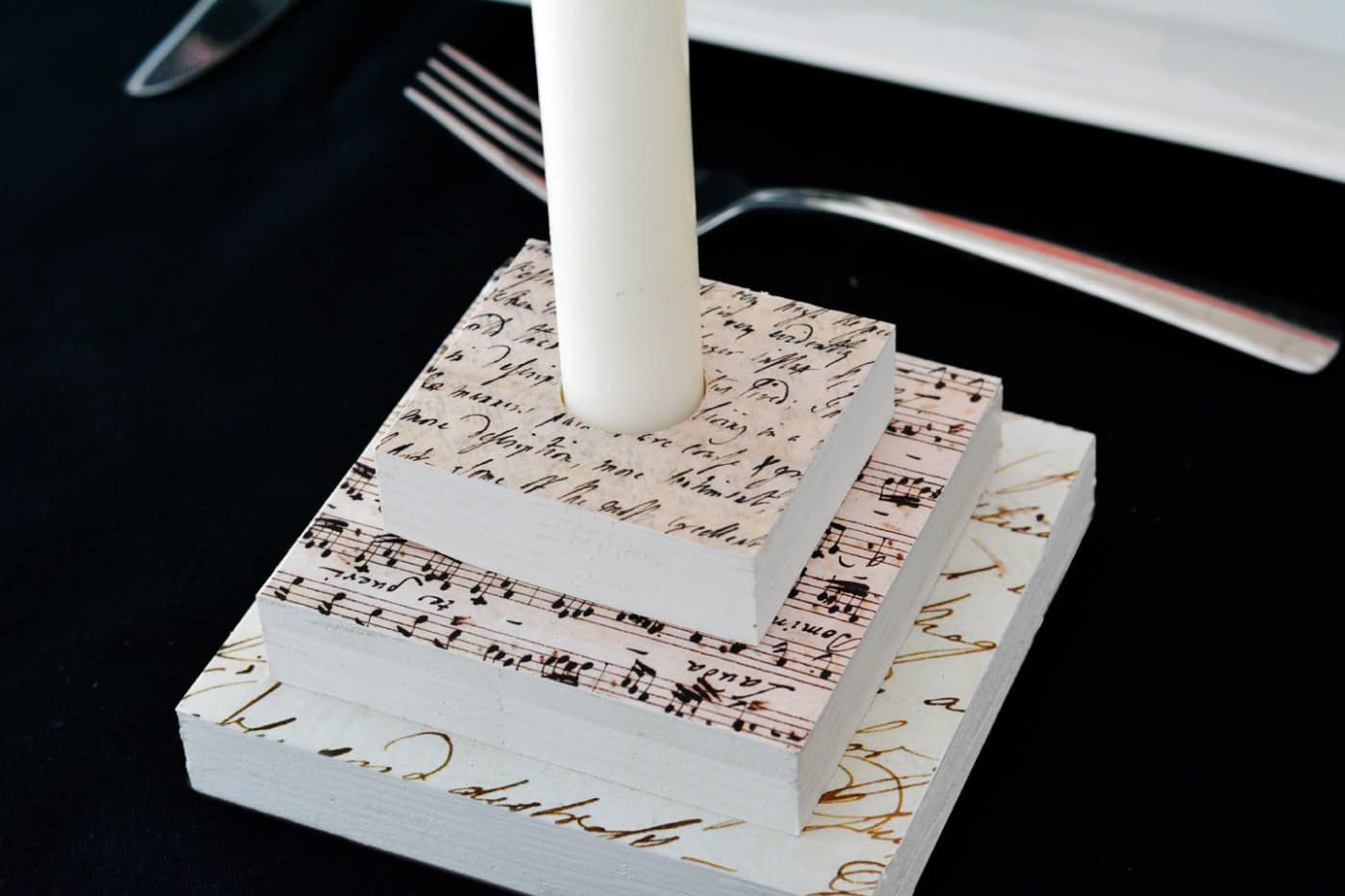 So, I think there are about a million variations that one could do with these wood candle holders.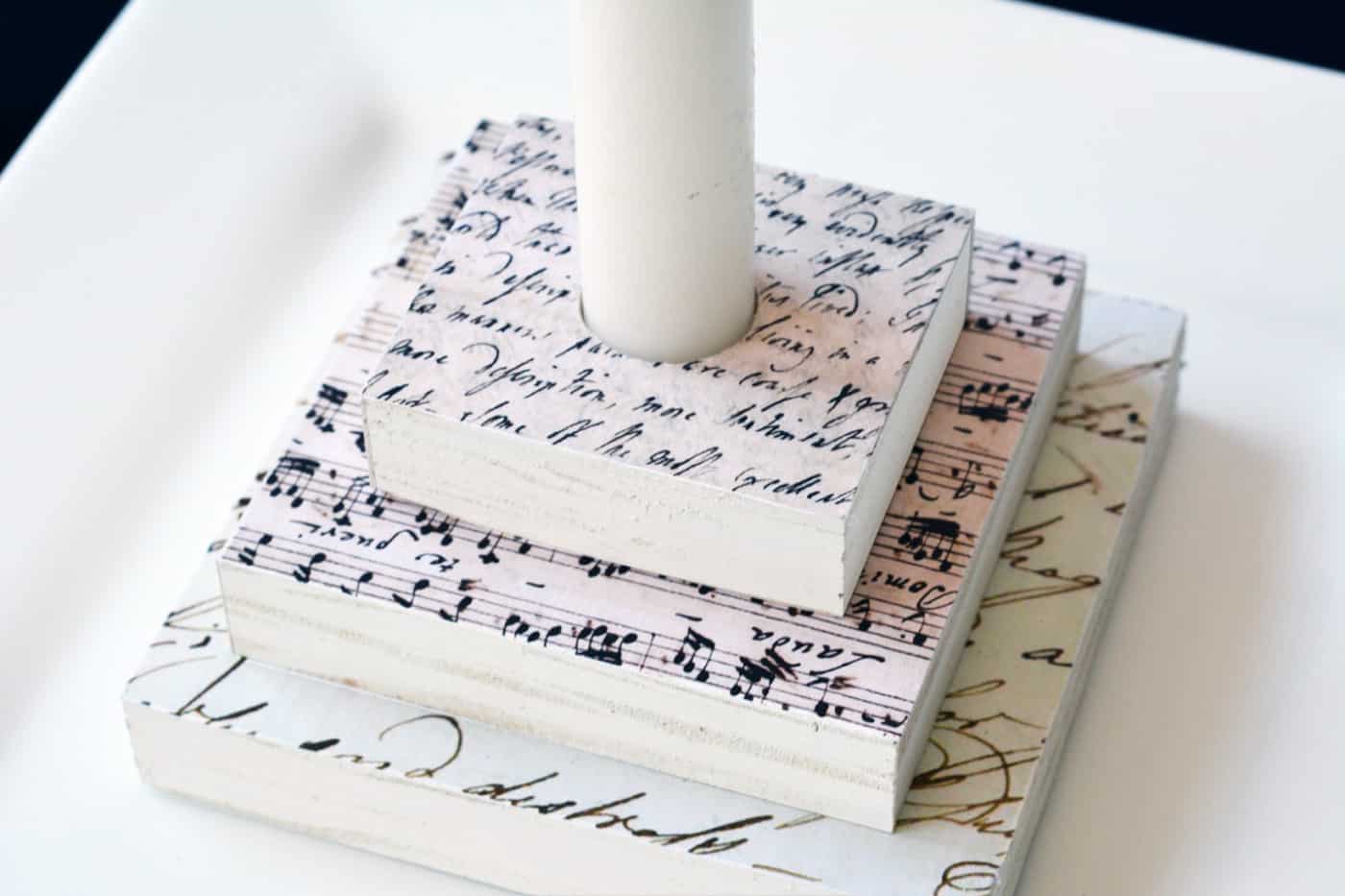 The scrap wood could be cut into circles or rectangles.
You could create a wooden candle holders centerpiece using one long block with varying height raised sections. The paper could be coordinated for wedding colors, Christmas wrapping paper etc etc.
With these wood candle holders I think I may have stumbled upon a fun and easy way to use up all those scraps! See!!!??? I'm not crazy! I DID need them!!!!!!!
If you like these DIY candle holders, I've got some other projects I think you're going to love: