I used doilies from the dollar bins and Mod Podge Stiffy in this unique doily bowl project! You can make one with any size doily. Scroll down to the bottom of the post to get a video and see how it's done!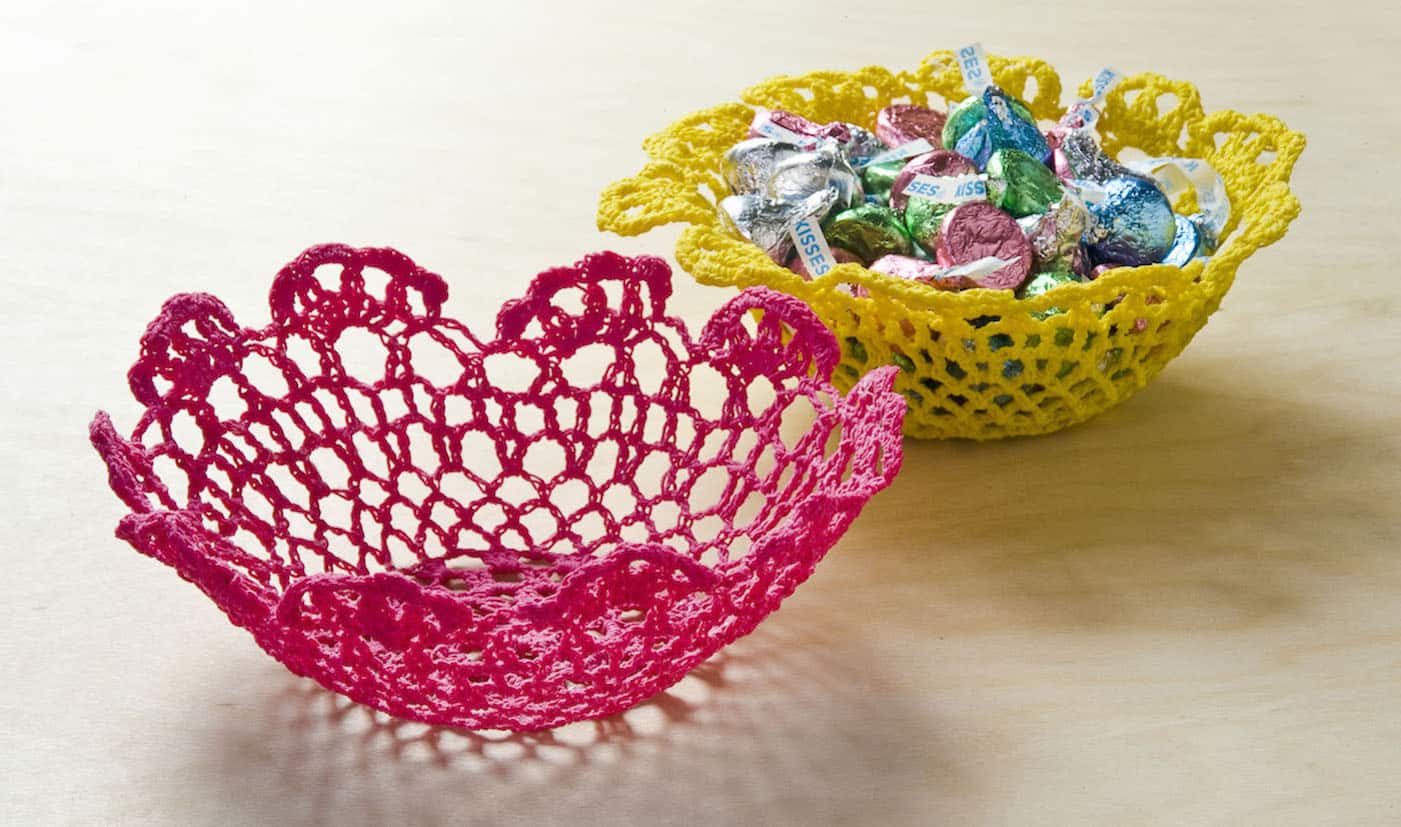 I'll have to admit, I was a little afraid of Mod Podge Stiffy. There was the great yarn ball incident of 2010. But I also know something, which is that
I'm not the perfect crafter . . . and there's plenty of user error "up in hur." I decided I needed to give it another chance with a doily bowl.
And let me tell you friends, it's not hard to use at all – and now I wanted to stiffen everything (tee hee)! Just take a peek at my doily bowl tutorial below and you'll see how easy it is.
You can stiffen all sorts of things with the same method. If you need a visual of how to make doily bowls, there's also a video at the bottom!
Mod Podge Stiffy Doily Bowl
Gather These Supplies
Doily, any size – I got mine from the $1 Michaels bins
Mod Podge Stiffy
Aluminum foil or plastic wrap (or both)
Real bowl a little larger than the bowl size you want to make
Small plastic container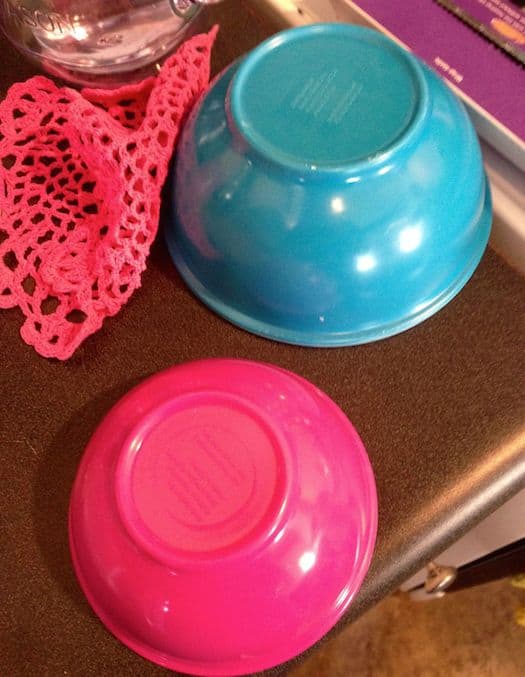 Here are the bowls that I used. I figured that with the larger bowl I could make a doily bowl with no lip (the pink doily), and with the smaller bowl I could add the lip (the yellow doily). I wasn't sure exactly what that meant, but that was my idea.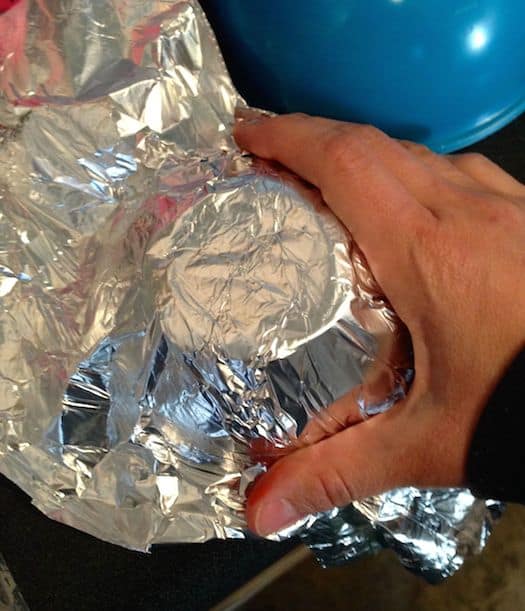 Next step was to cover the real bowls with aluminum foil – make sure you cover the whole thing so you don't get an Stiffy on your bowls.
Then squeeze the Mod Podge Stiffy into your plastic bowl. Make sure there is enough to fully coat your doilies. You don't need to go overboard.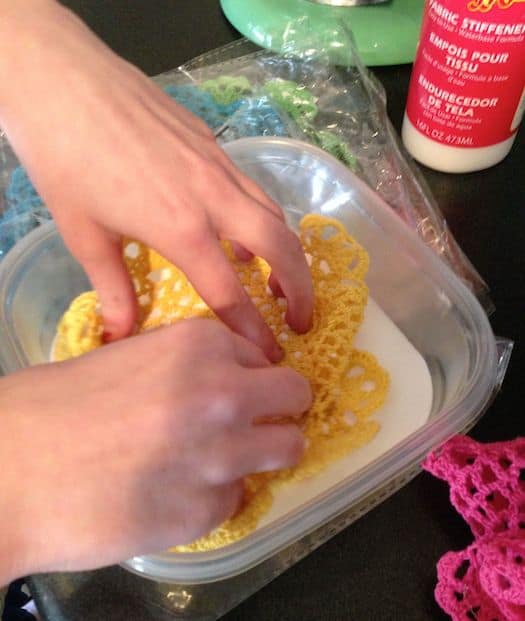 This is the fun part! Add your doily to the Stiffy and smoosh it around – don't you love getting your hands dirty? Take it out of the Stiffy and squeeze out the excess.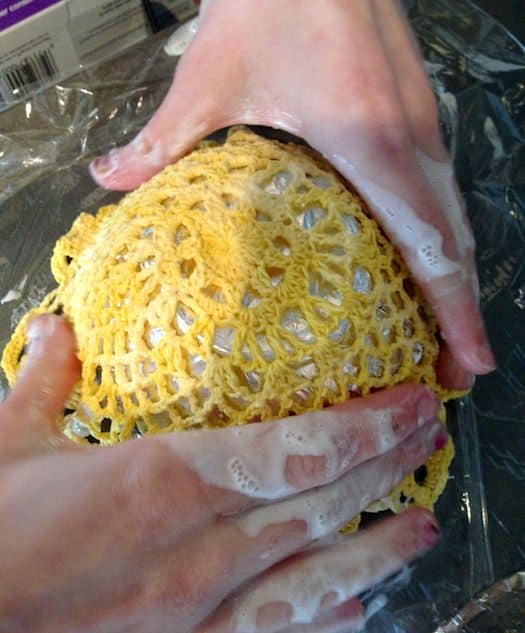 Spread your doily out on the bowl, making sure to center it. Wash your hands now.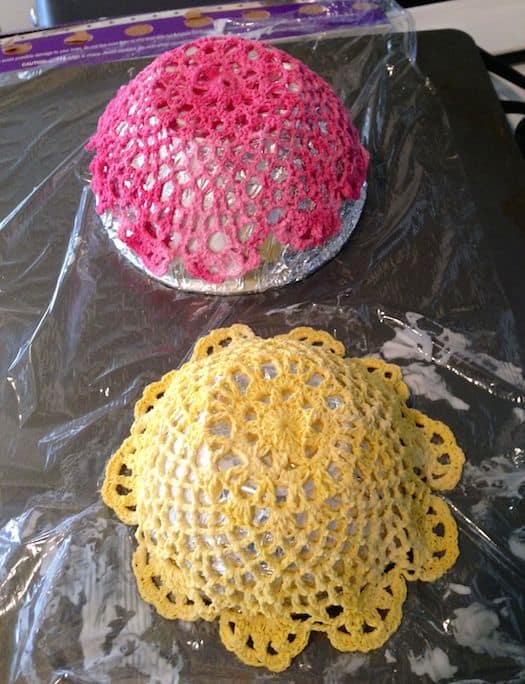 I used plastic wrap to cover the cooking sheet that I placed the bowls on. You can use either aluminum foil or plastic wrap. The Mod Podge Stiffy won't stick to it.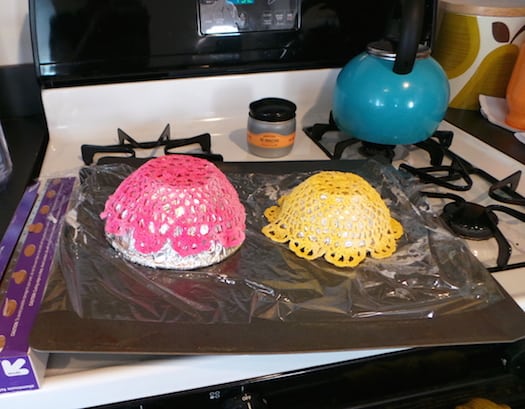 Here's how I left them to dry. You can see that the yellow one overlaps the bowl I bit, so I laid it out to have a little lip. Let dry overnight. And then in the morning . . .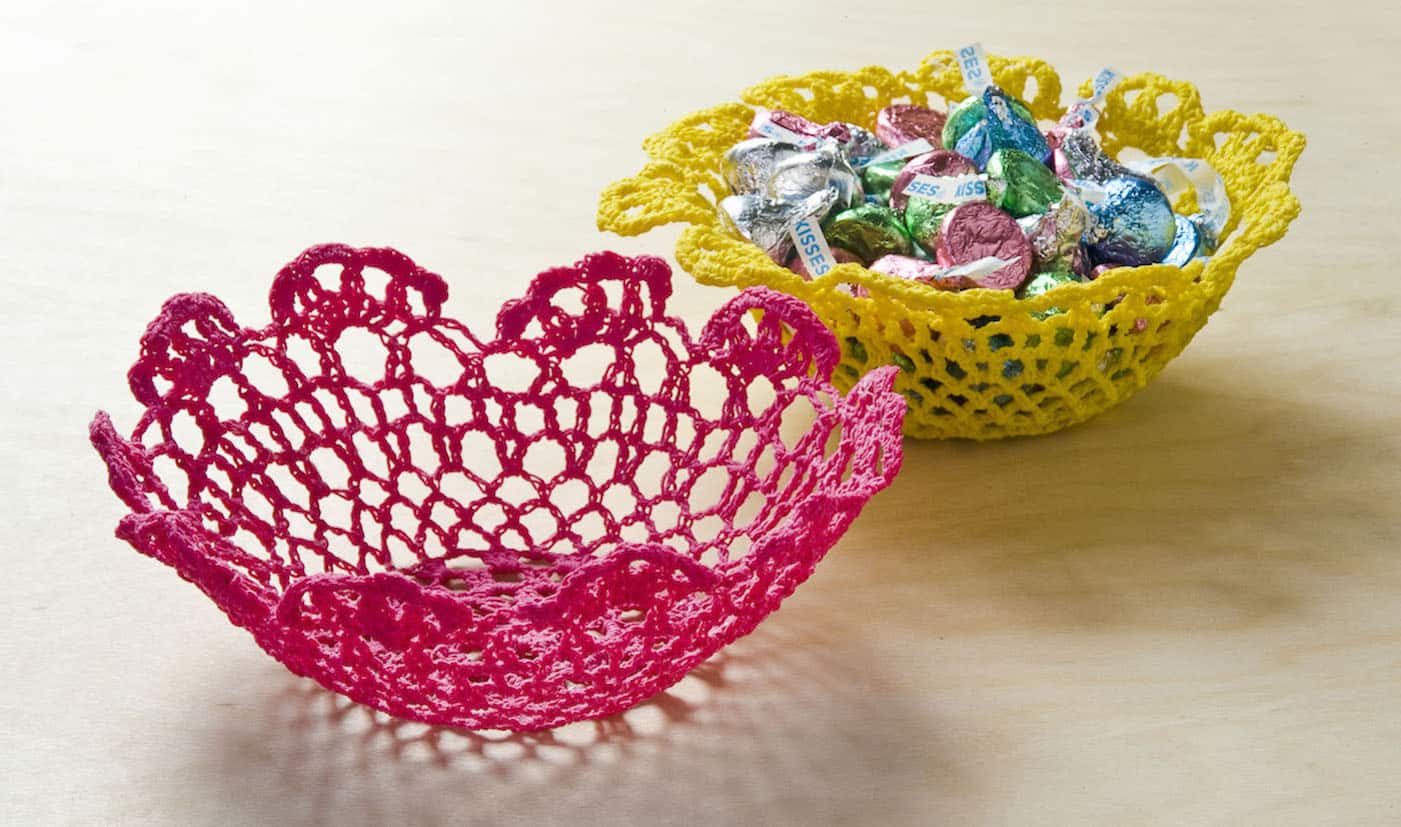 you'll have real Stiffy bowls made from doilies! These were pretty rock hard and could even hold candy. I was thrilled with my doily bowls. What should I Stiffy next? I can't wait to start my next project!
Are you ready to see my video and learn how to make a doily bowl yourself? Check it out below!