Turn a dollar store store find into a trendy acrylic catchall tray with the help of Mod Podge! This organizing project is perfect for beginners.
Skills Required: Beginner. It helps to have a little bit of experience with Mod Podge to prevent wrinkles when applying the paper.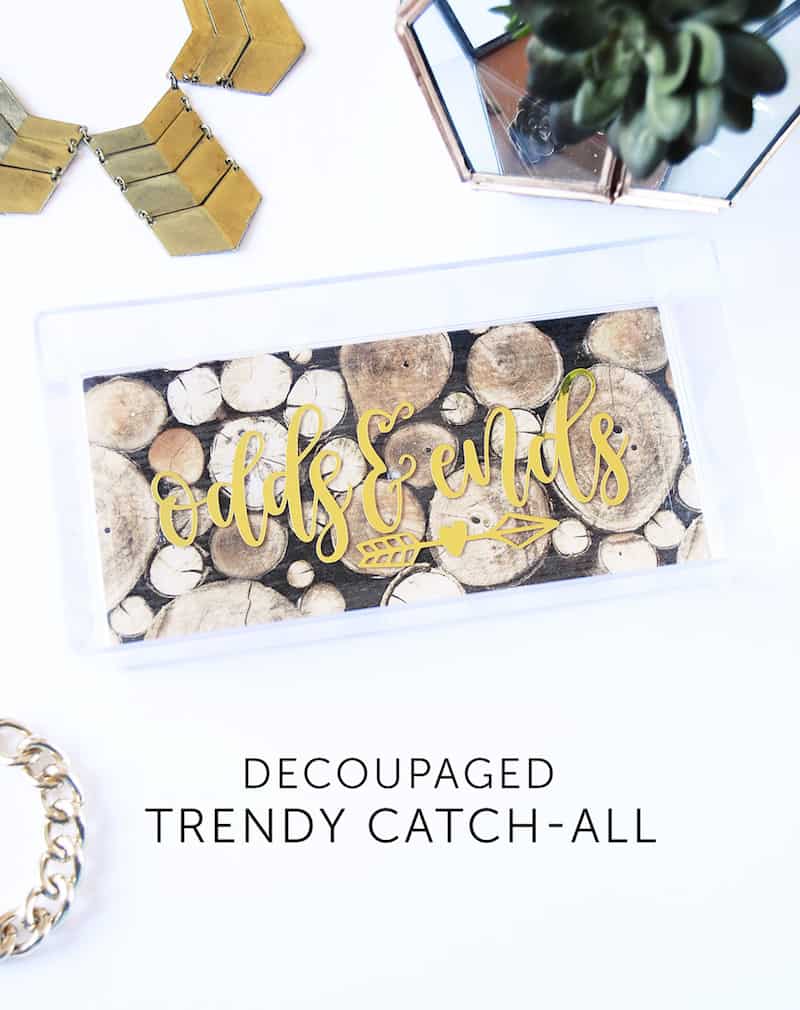 It's officially spring! And with that comes some spring cleaning – I tend to organize more around the start of the year, but I just couldn't pass up making this decoupaged trendy acrylic catchall tray for my bedside.
It turns out that adding paper to a clear tray is pretty simple. The paper goes on the outside with Mod Podge, and the sticker goes on the inside.
Learn how to create this easy tray with this super fast tutorial!
DIY Catchall Tray
Gather These Supplies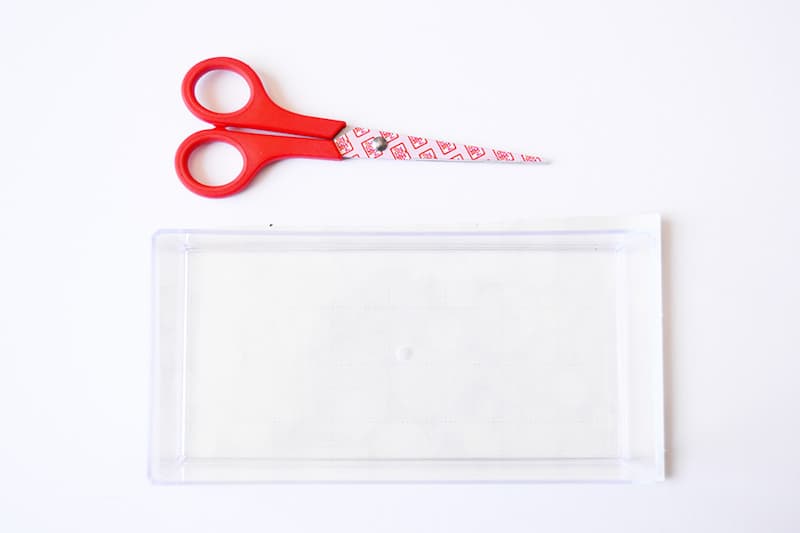 Step 1. Cut your paper to size. Trace the bottom of your acrylic tray so your paper fits perfectly. Trim around the edge as necessary.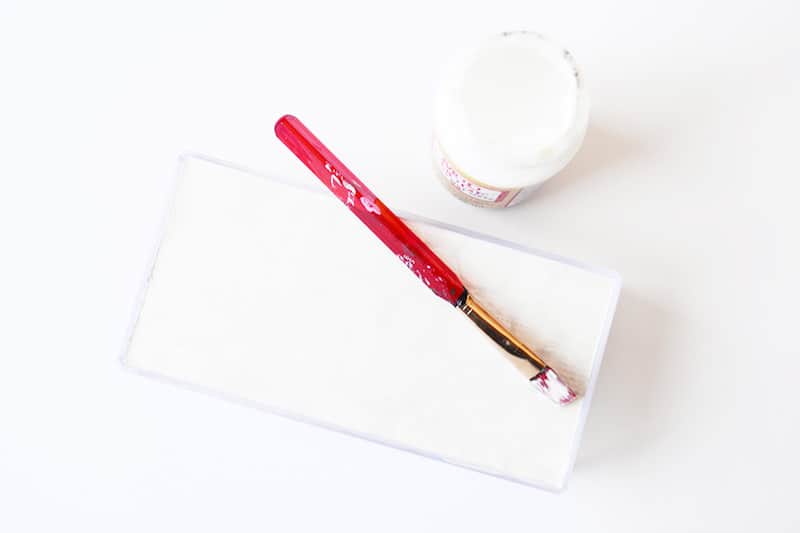 Step 2. Apply a layer of Mod Podge on the bottom of your catchall tray – I wanted the inside to be smooth so I applied the decoupage on the outside, right side down.
Smooth the paper down thoroughly, and wipe away any Mod Podge from the sides. Let dry for about 15 – 20 minutes.
After it's adhered, apply a few more layers of Mod Podge to seal your paper and make it sturdy.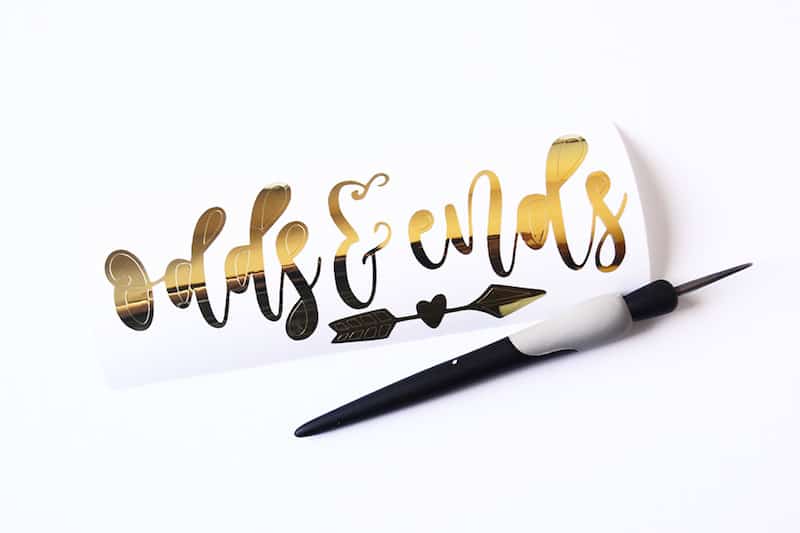 Step 3. Cut and weed your design or lay out pre-cut sticker letters on a sheet of wax paper.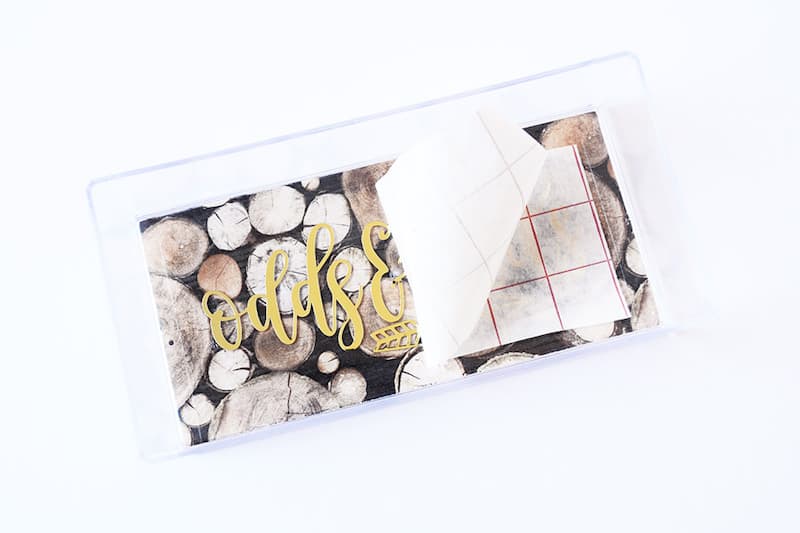 Step 4. Transfer your design on the inside of the tray using transfer paper to line and center the design.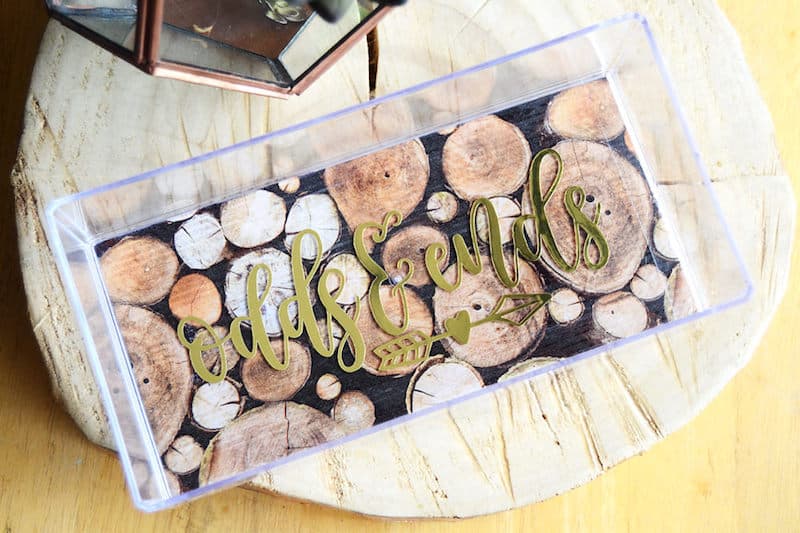 And you are done! Easily personalized your own inexpensive acrylic tray with your custom design, your giftee's name and a mix of patterns and colors to suit your style or your giftee's style. I love the personalization options.
And of course, don't forget to have fun making it!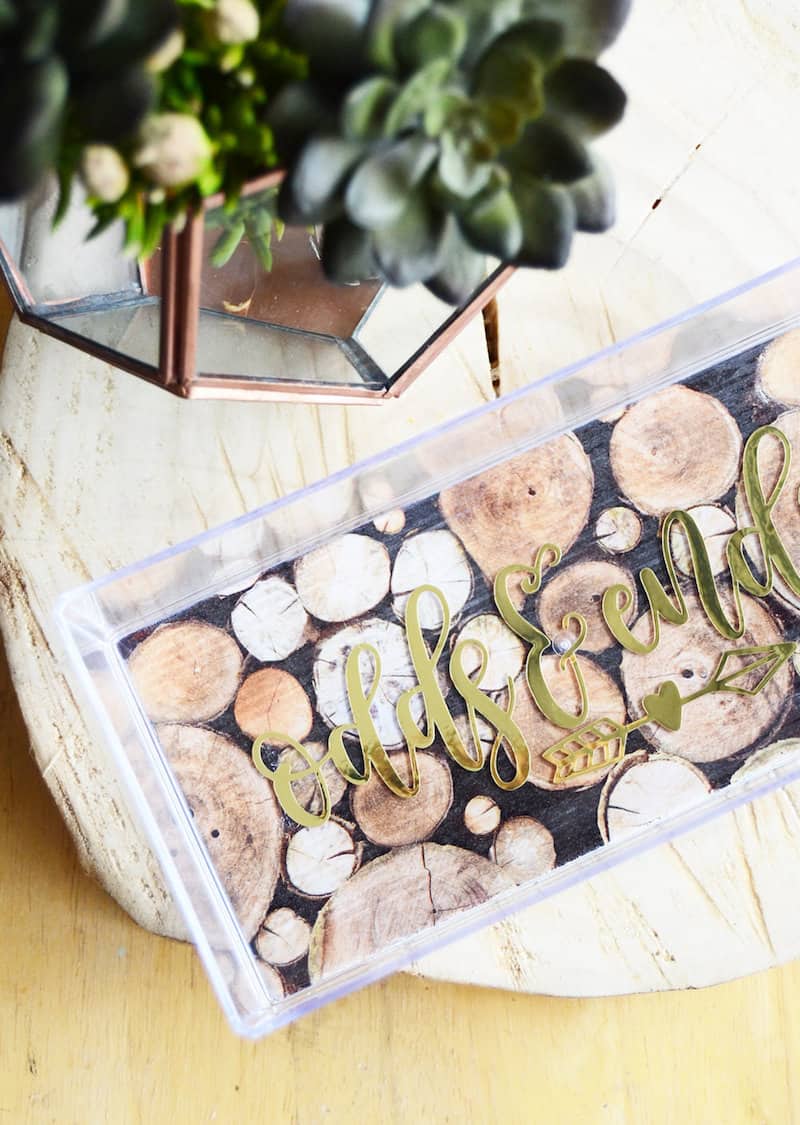 What are you excited to organize this spring? Have fun crafting and don't forget to follow me on social media or my blog for more ideas, freebies and tutorials!
---
If you enjoyed this project, I think you'll enjoy these other tray tutorials: