Ready to party?? You can decorate a clear acrylic tray with confetti and Mod Podge. This confetti tray is easy and perfect for a celebration or home decor.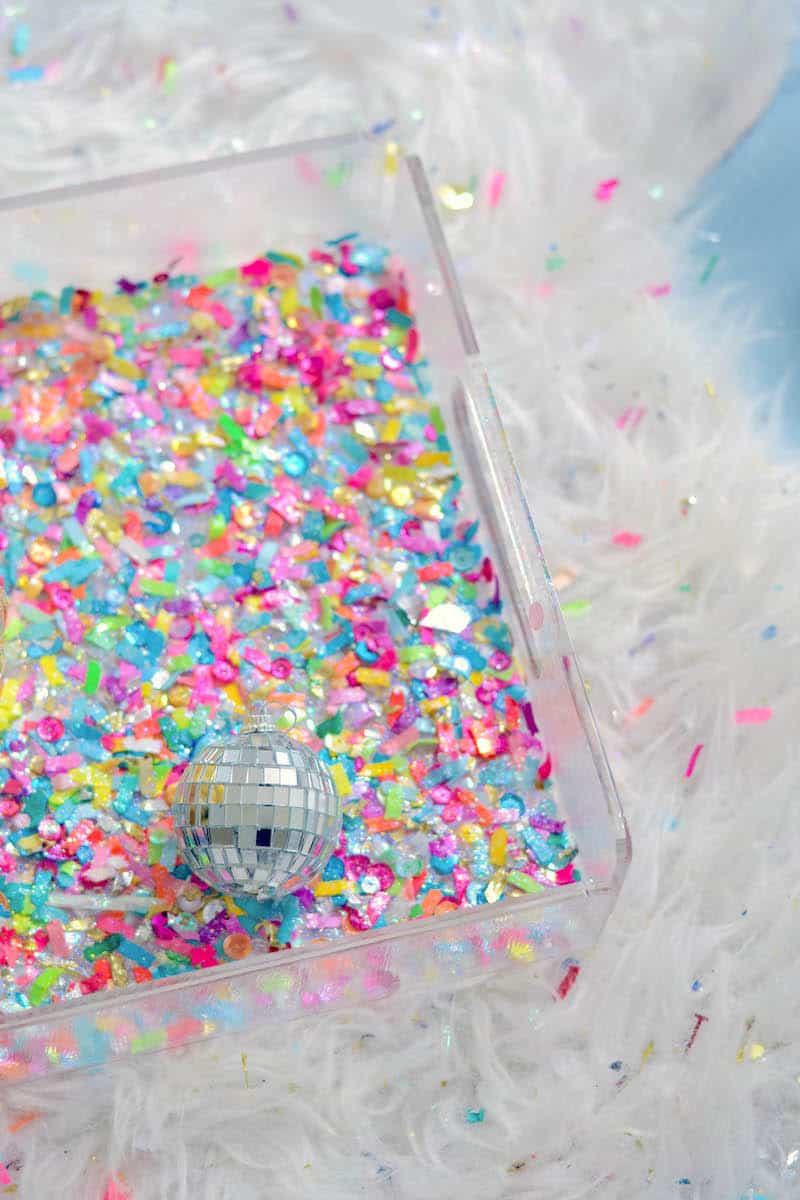 Hey there! Jessica here from The Confetti Bar, the coolest confetti shop on the block, where we believe happiness should be celebrated!
I love creating fun confetti-fied items to decorate my house, and this confetti tray is my new obsession!
(for more confetti crafts click here!)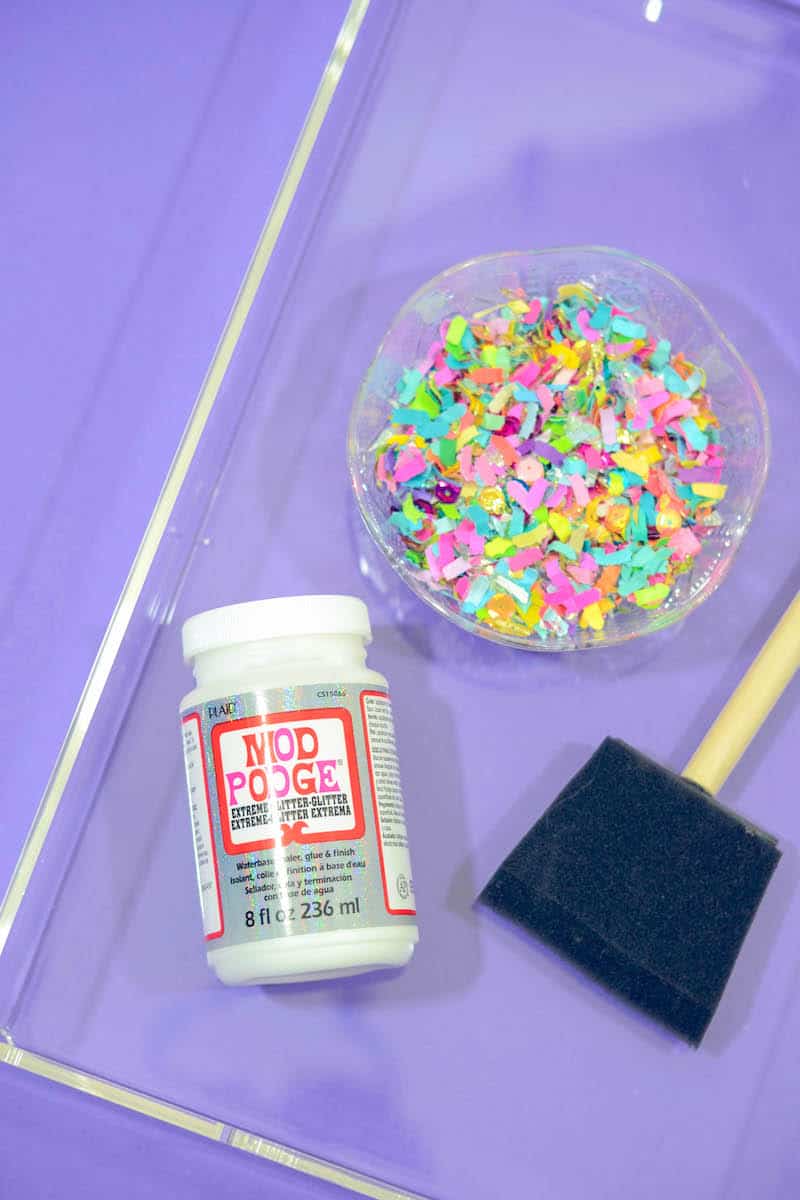 DIY Confetti Tray
Gather These Supplies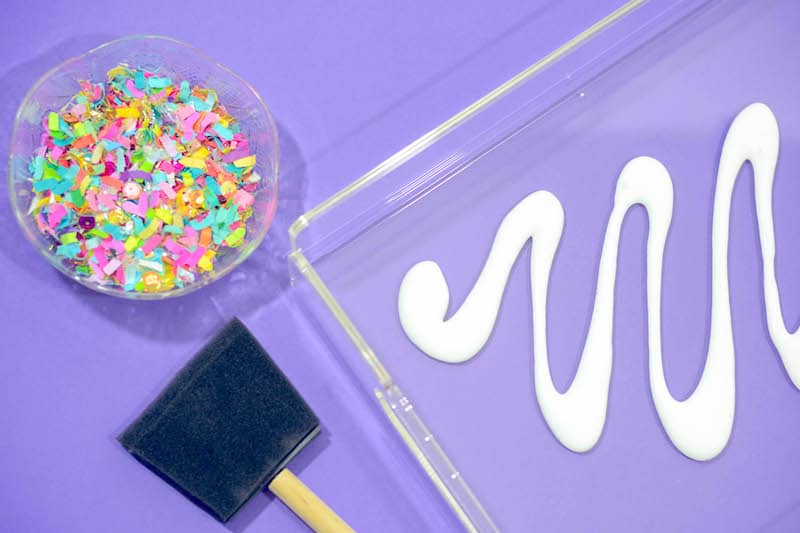 Start by adding some Mod Podge to the bottom of your tray and evenly spreading it out. You don't want it too thick that it won't dry properly, but you also want it thick enough to hold onto the confetti!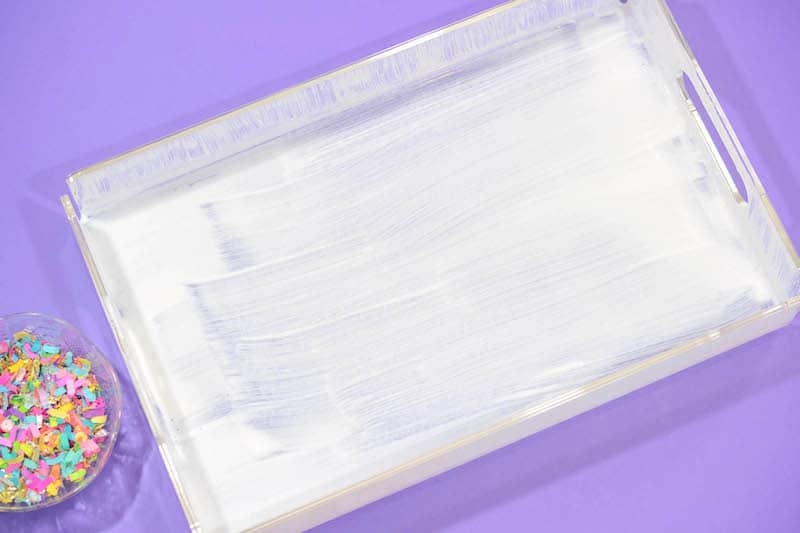 (*I personally chose to also Mod Podge the sides of the tray so they would be sparkly with glitter, too, but you can choose to just do the bottom!)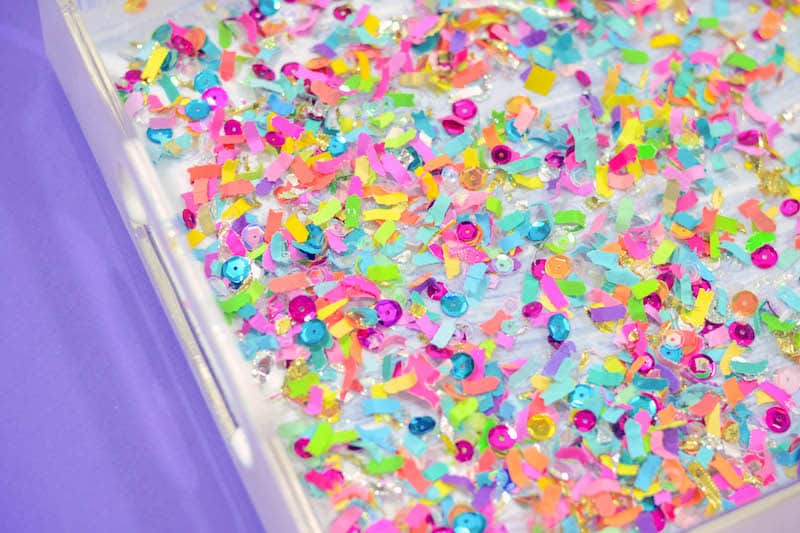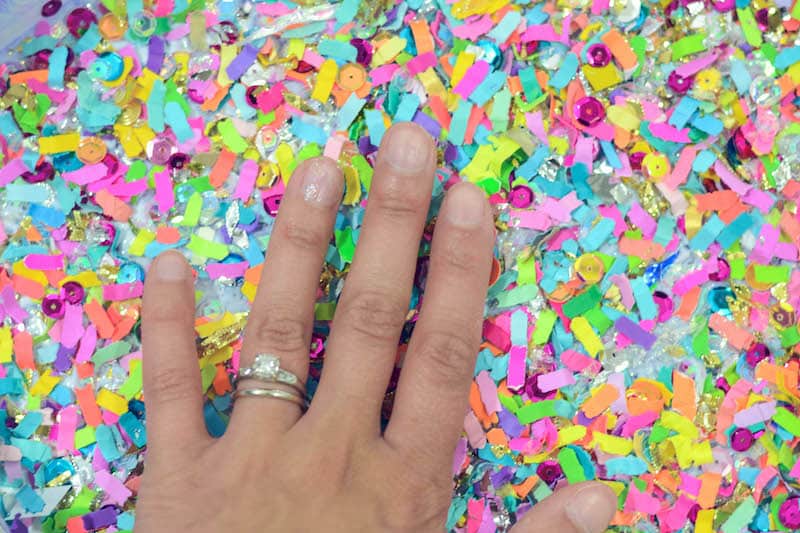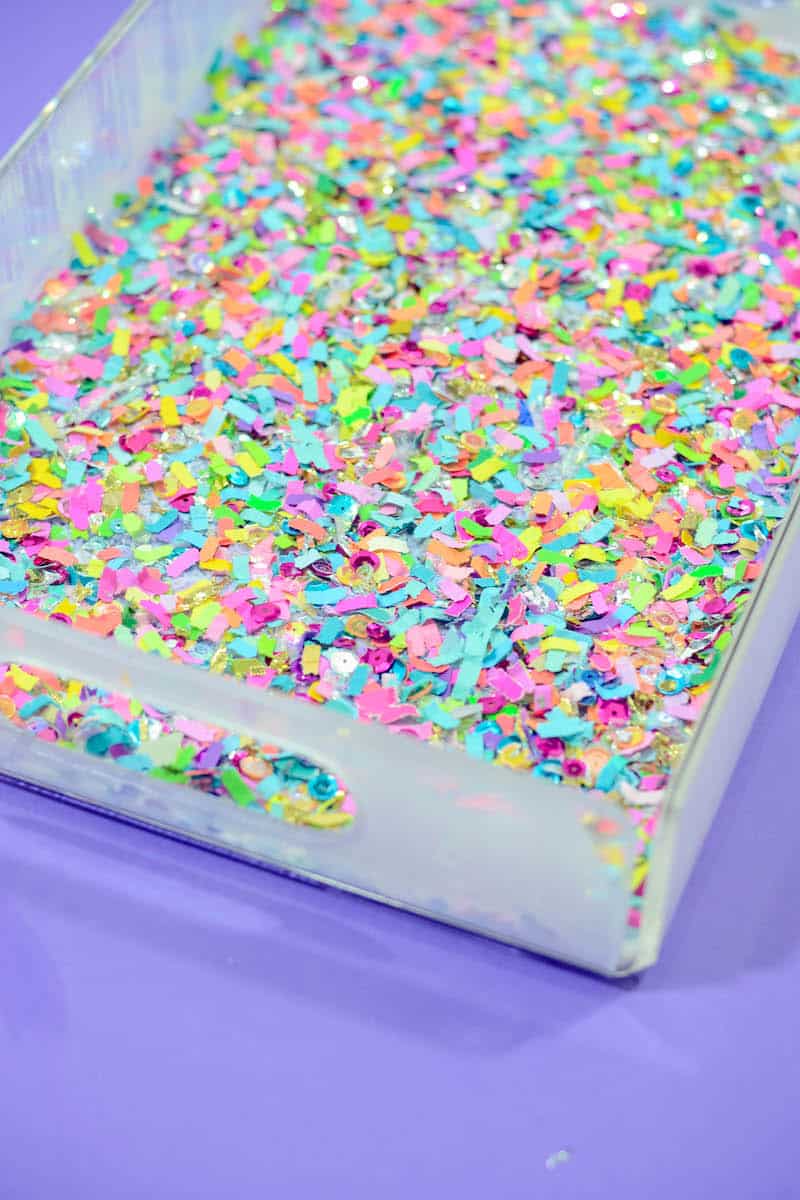 Sprinkle on some confetti in an even and full layer (use your fingers to press down so it is as flat and even as it can be.) Let dry for a few hours, until the Mod Podge is no longer white.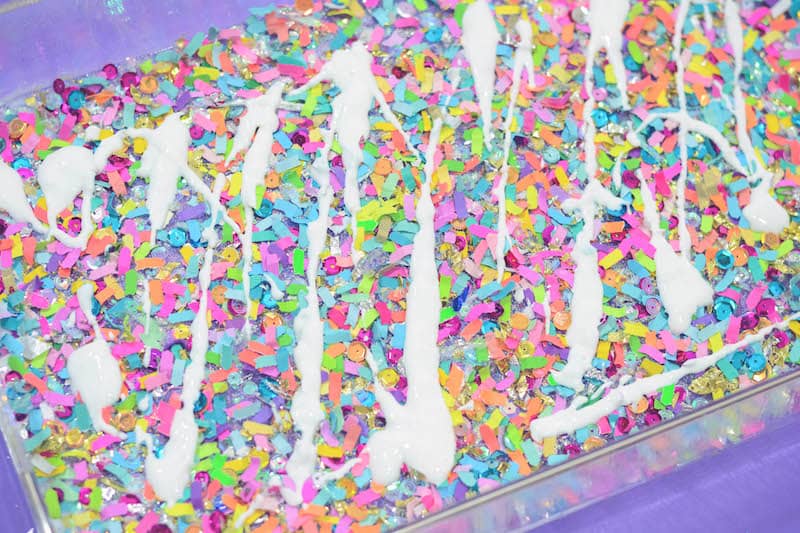 Tap off the excess confetti and go back in for a second coat of Mod Podge.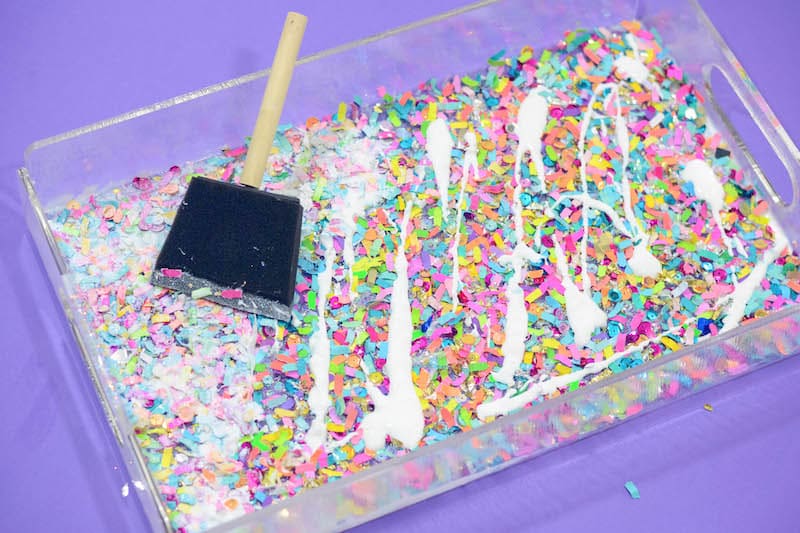 Use your sponge brush to make sure it gets in the nooks and crannies!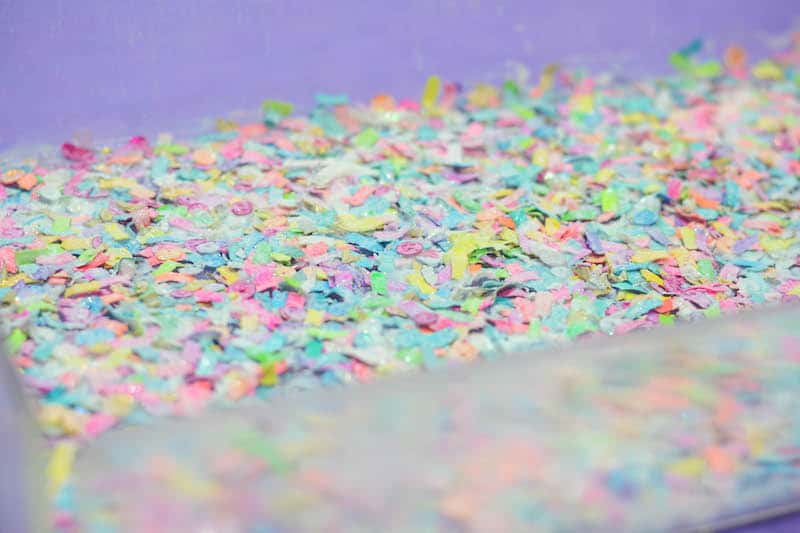 Again the goal is to get it as flat and even as possible. Let your confetti tray dry completely (I like to let it sit overnight.)
*Once this layer is completely dry you can leave it as is, or, if you're really ambitious, go back for a final layer using Mod Podge Hard Coat).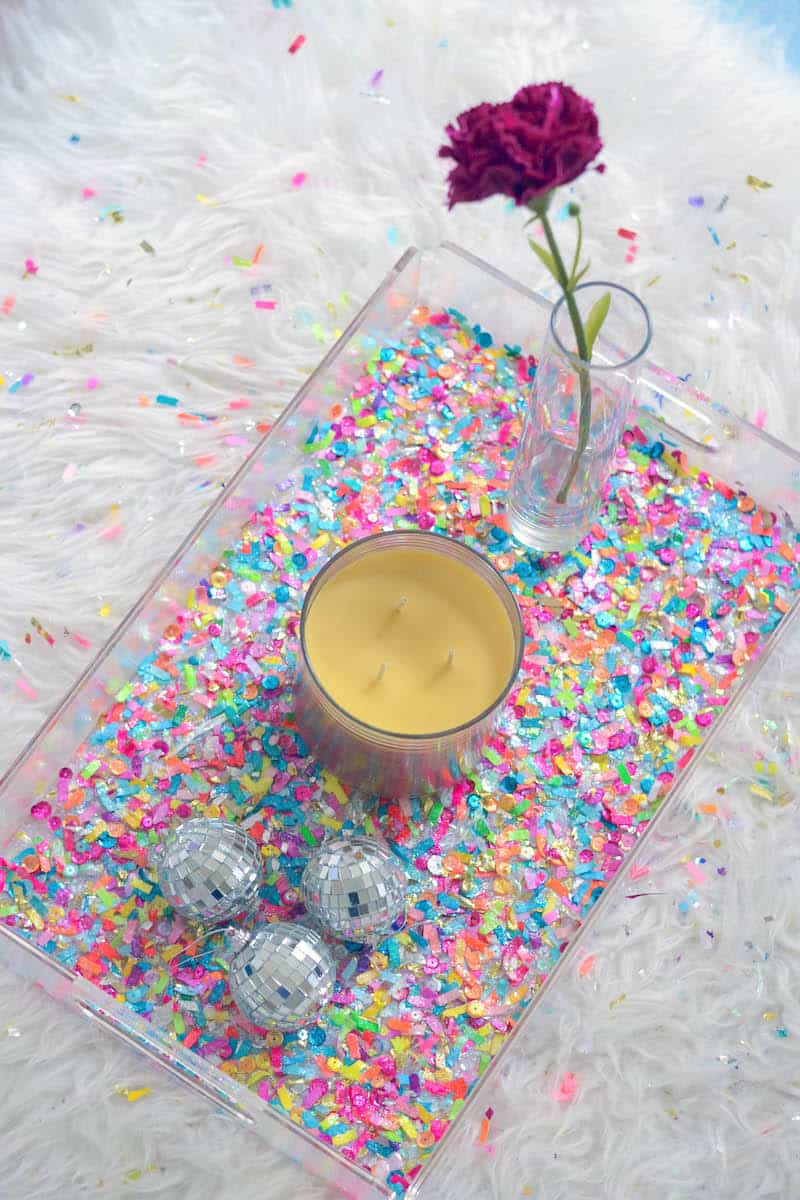 Use your confetti tray to display little knick-knacks on your coffee table, or serve up some magical breakfast in bed!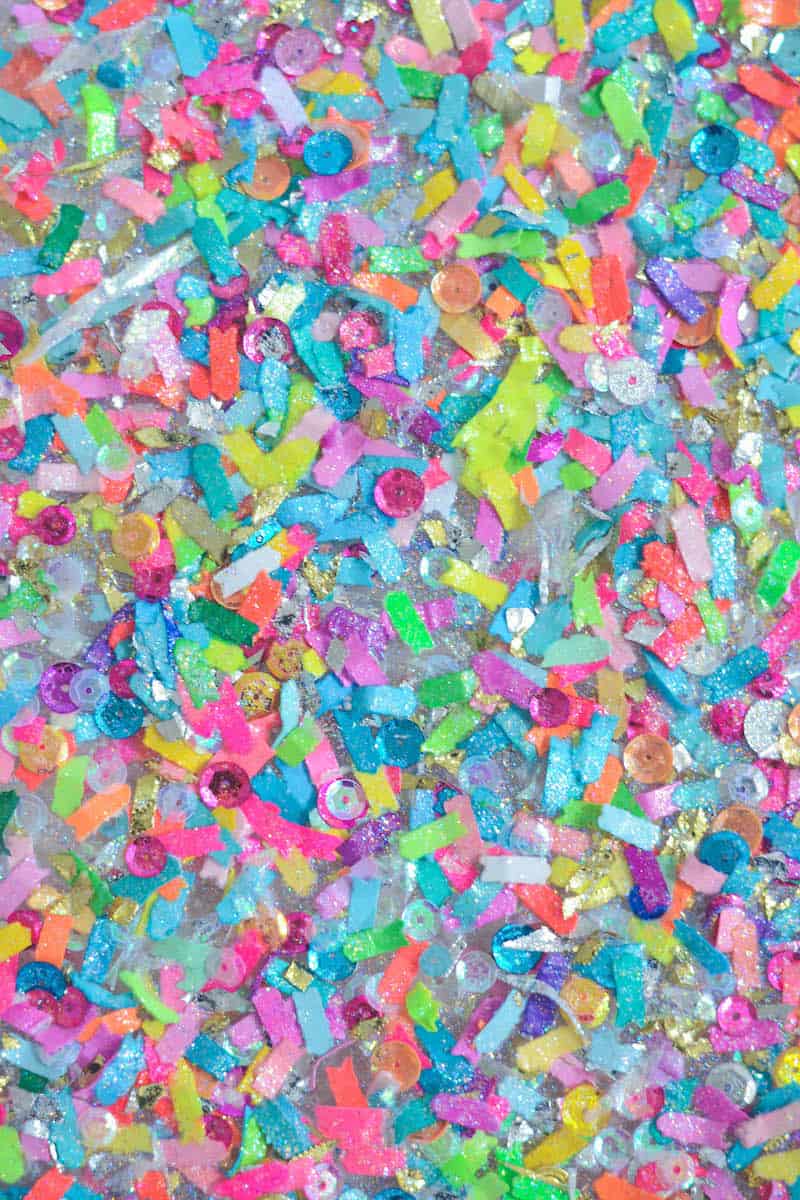 I love the look of the Extreme Glitter Mod Podge mixed with the colorful confetti!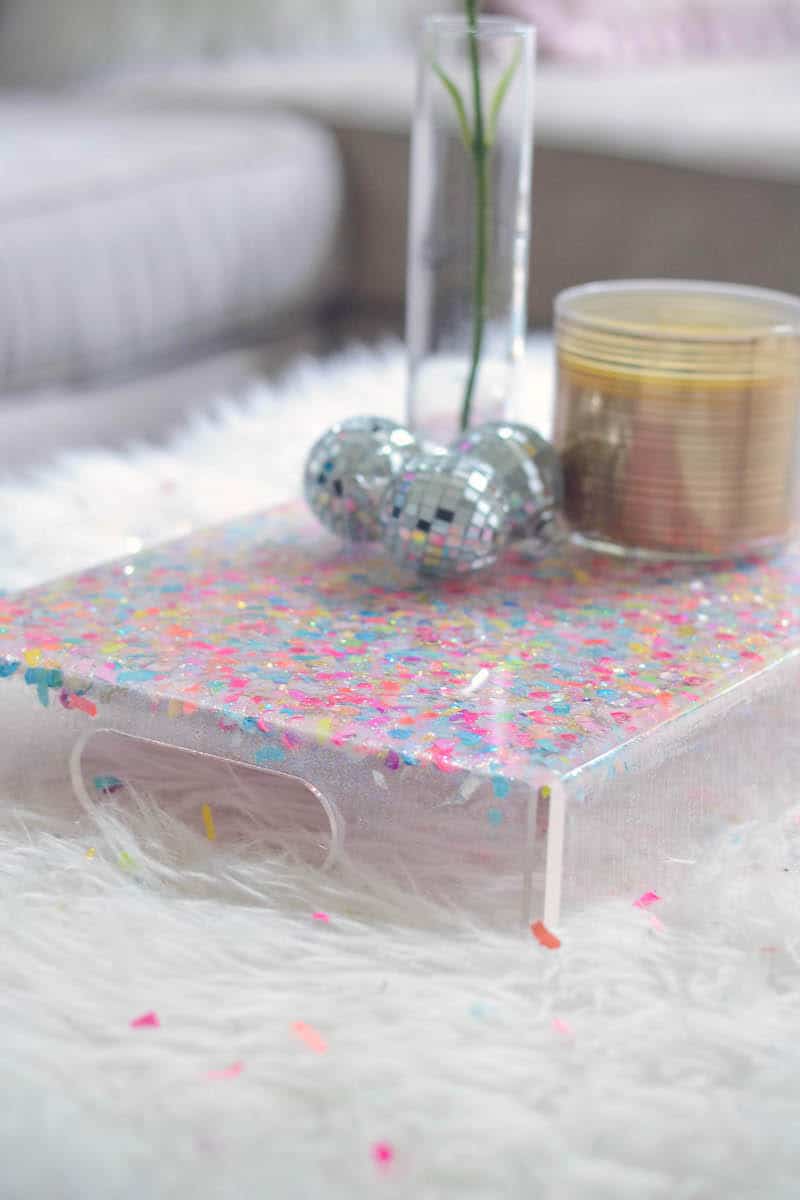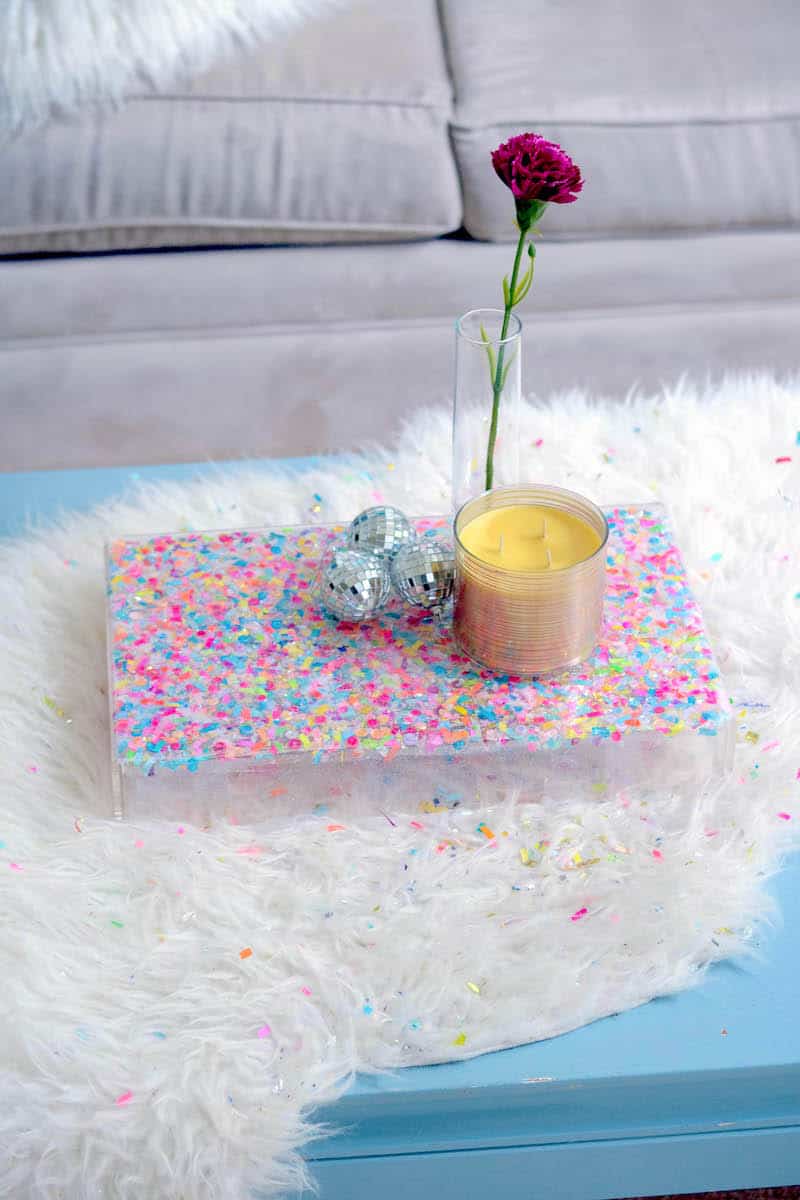 Bonus: You can also flip the tray over so you have a perfectly flat, raised surface!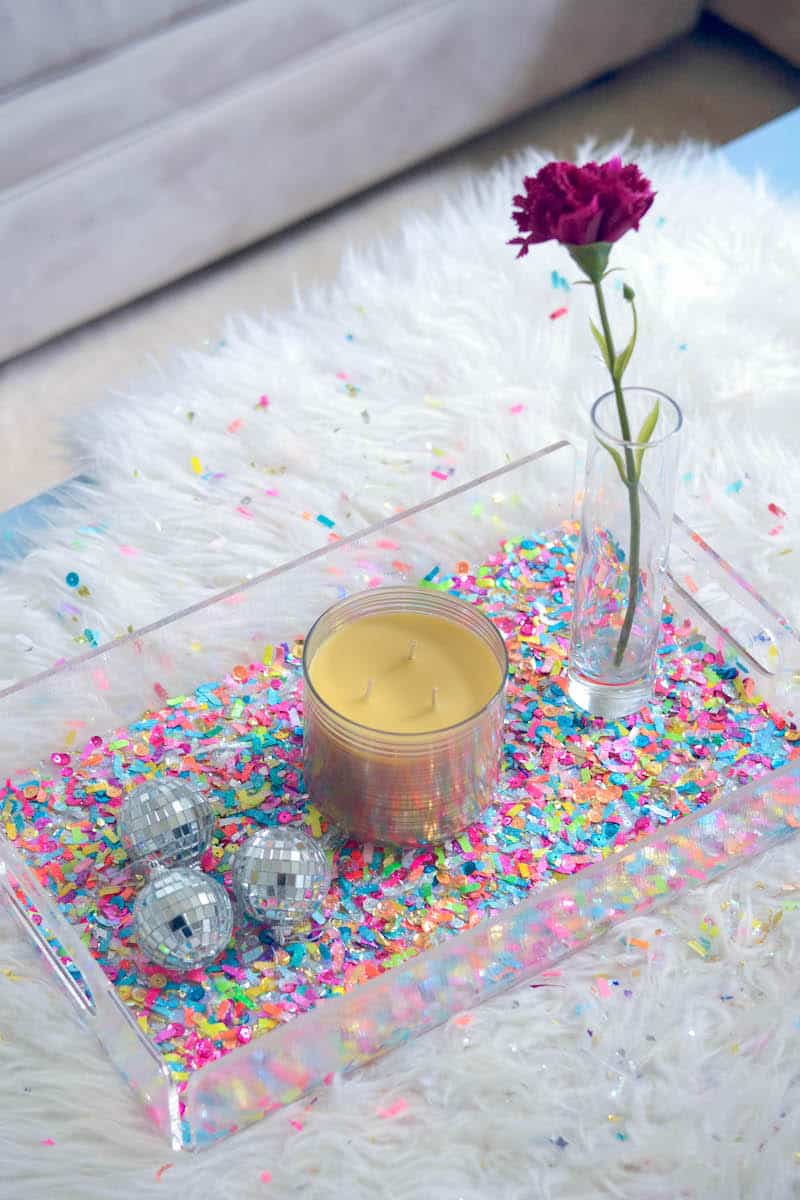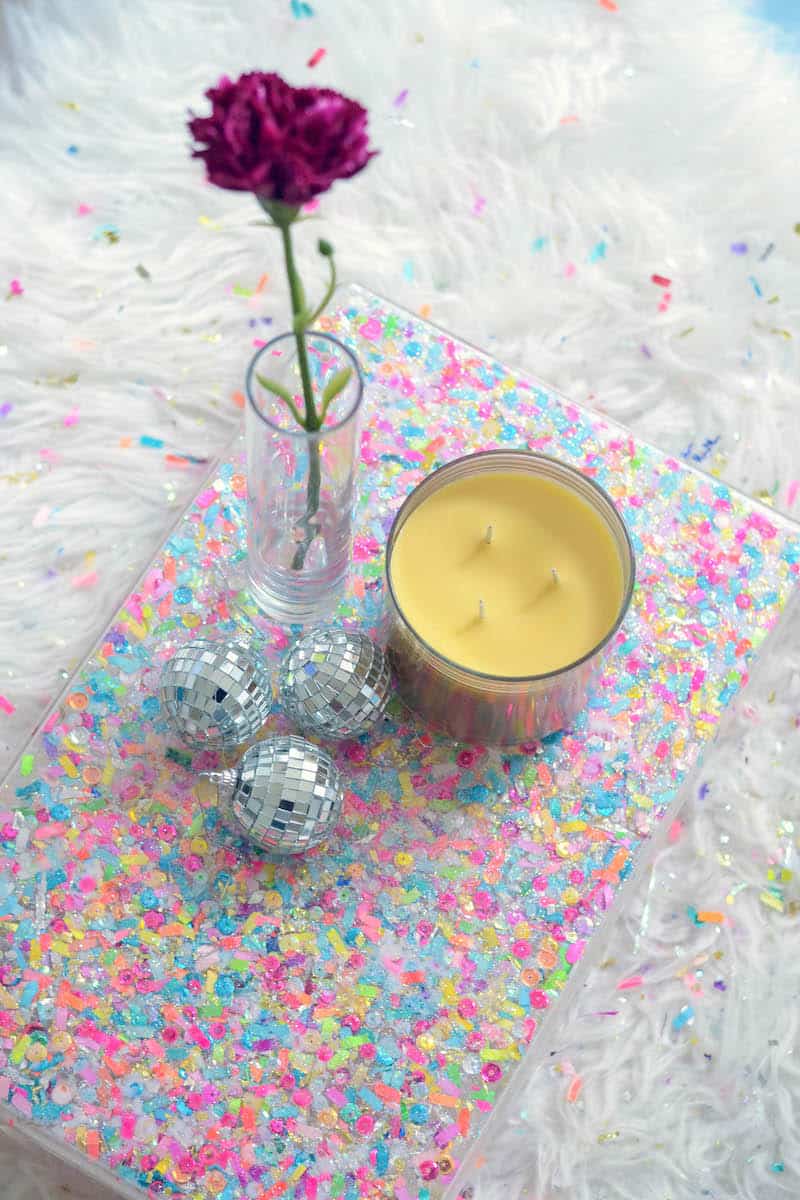 Which look do you prefer? Both ways look fab to me!
---
When choosing the perfect colors for your tray, remember we have tons of pre-made confetti options in our confetti shop, but if you want something extra cool we specialize in custom confetti! You can also check out our blog for more fun (like these über magical confetti geodes!).