Are you a beginning Podger? Welcome! I'm pleased to introduce you to your new addiction. I think the best way to learn to use Mod Podge is to jump in (that's what I did), so I've put together a collection of Mod Podge craft ideas that I believe will inspire you – from home decor to fashion to crafty. All of these craft ideas are relatively easy and as a beginner, you should be able to handle these for your first try. And if you should need a little instruction, please visit my videos or my FAQ. I'm always here to help. Enjoy!
Heart Suitcase
Revamp a vintage suitcase with fabric and the shapes of your choice.
Learn how it was made at Skunkboy
Flip Flops
I love wearing flip flops all year (at least around the house). Here's an easy way to decorate them.
Get the how-to at Two Shades of Pink
Confetti Notebooks
If you want to dress up notebooks but don't want to spend a lot of time doing it, use paper confetti.
Find the step-by-step at Rosyscription
Monogrammed Coasters
Mod Podged coasters are one of the easiest beginner projects to try – and these were made with napkins!
FInd the step-by-step at Stranded in Cleveland
Glitter Votives
This is the easy way to dress up glass votives, making them ready for the holidays.
Get the step-by-step at Burlap + Blue
Christmas Ornament
Use Glitter Mod Podge to fancy up a photo ornament.
Learn how to do it at Crafterhours
Fabric Bowls
Use fabric strips and binding to make these pretty, modern bowls.
Learn how to make them at A Subtle Revelry
Coffee Sleeves
Recycle old coffee sleeves using paper and scrapbook elements – and Mod Podge, of course.
See how it was done Chica Circle
Fabric Lights
This garland is so fun and easy! Just use plastic cups and fabric.
See how it was made at It's Taylor Made
Easy Clothespins
Print out words on cardstock, then Mod Podge to clothespins for a quick craft.
Learn how to do it at The Simple Life
Luggage Tags
These are perfect if you have upcoming travel plans – or even just want to decorate a bag.
Learn how they were made at 100 Billion Stars
Switch Plates
Give your switch plates an update with fabric and Mod Podge.
Find out how to do it at Pink Chalk Studio
Bangle Bracelets
Wood bracelets are easy to make and you can do several of them at once. They are also great gifts or party crafts!
Learn how they were made at Happy Hour Projects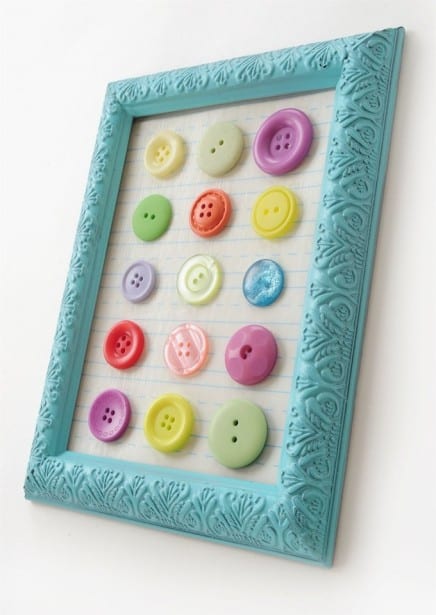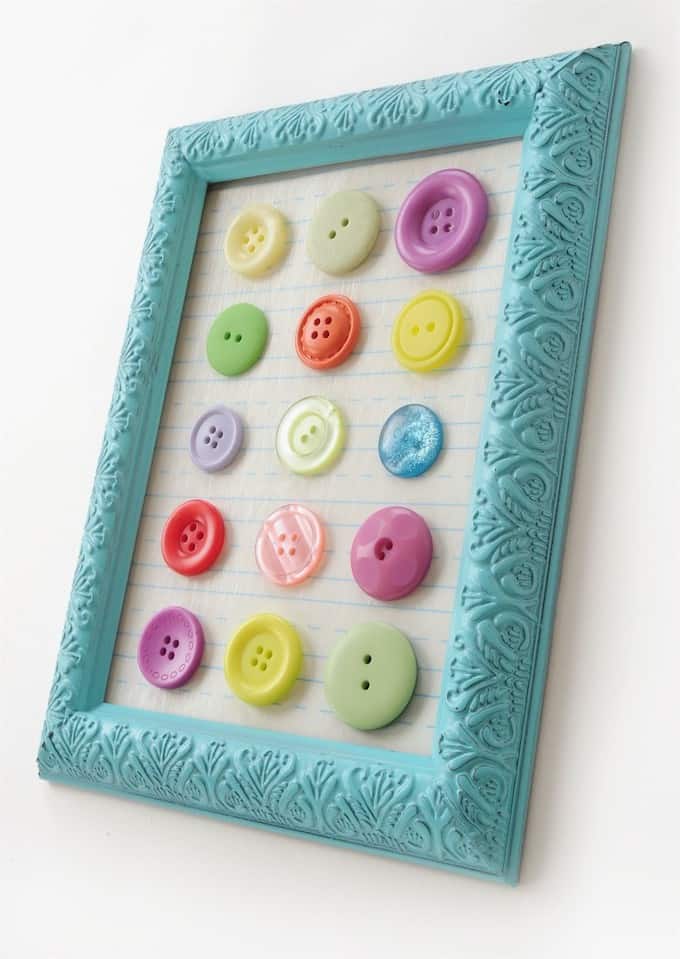 Button Art
I made this quick piece of art using a bunch of stuff I had in my stash!
See how it was done here at Mod Podge Rocks
Photo Magnets
It's so simple to print out photos and Mod Podge them to dollar store magnets – these make great gifts.
Get the how-to here at Mod Podge Rocks
Mason Jar
You can stain a mason jar using Mod Podge and turn it into a lantern! Then decorate it to your heart's content.
Pocket Mirror
This is such a cool way to make a pocket mirror, using wood medallions from the craft store.
Get the how-to at Lemon Jitters
Doily Purse
Revamp an old handbag using grandma's doilies – with a pretty, vintage result
Find the instructions at Sketchy Notions
Vintage Bottles
Take old bottles and turn them into home decor with vintage labels and Mod Podge.
See how there were made here on Mod Podge Rocks
Patchwork Table
Use up those fabric scraps by decoupaging them to a table top.
Find out how to do it at The Cart Before the Horse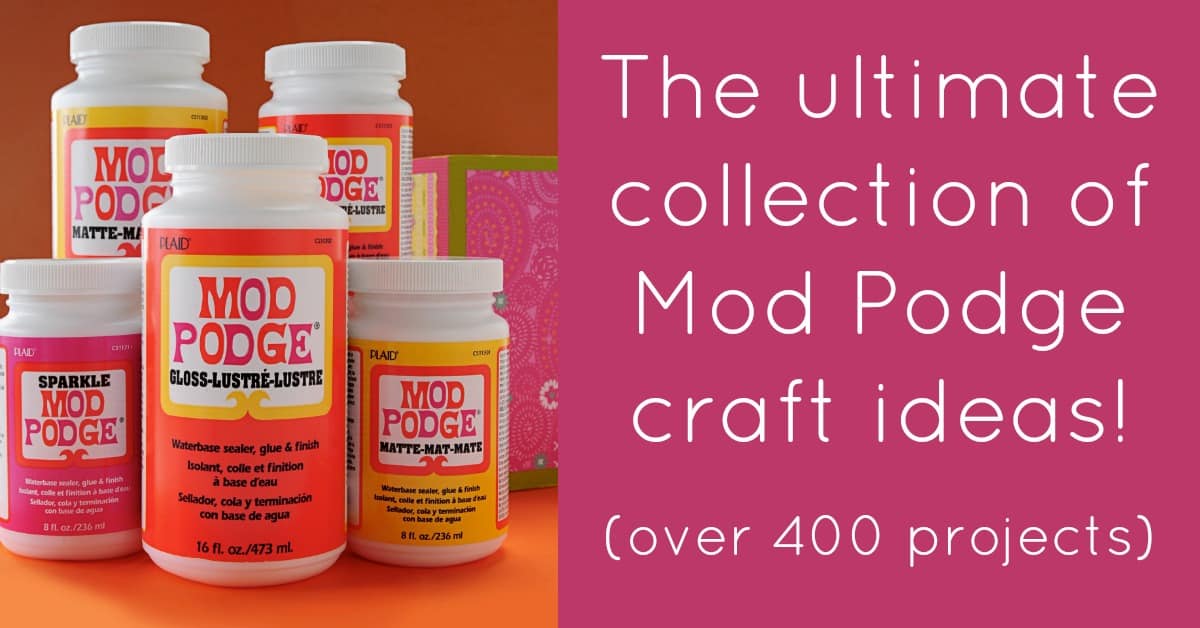 Ready to try your hand at some additional Mod Podge craft ideas? Click HERE to get the ultimate collection of decoupage crafts!