Not sure where to put your phone while it's charging? Make a cell phone holder from a lotion bottle using Mod Podge, and keep it near the plug.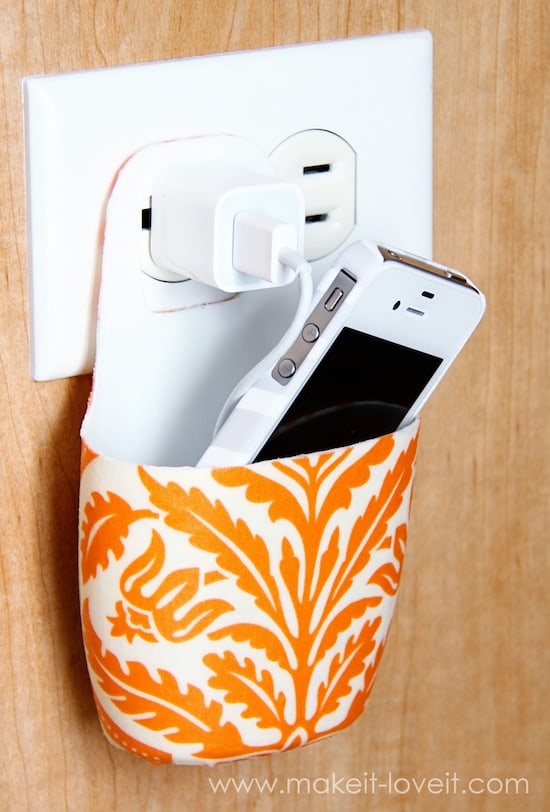 My friend Ashley from Make It Love It is a genius – she used a lotion bottle to make a cell phone holder. And it's not ugly!
With a little Mod Podge and fabric, she got her devices up off the floor . . . while the rest of us trip over cords or suck them into the vacuum (I don't know anyone who has done that, ahem).
It's really cute, and coordinates smashingly with her white iPhone. Make a visit to her blog to see the step-by-step tutorial.
Holder for charging cell phone at Make It Love It