These back to school crafts are easy, useful, and fun to make! All of them use Mod Podge, and there are six projects to choose from.
Skills Required: Beginner. All of these ideas are approximately on the same level, though some take longer than others. Just make sure you observe dry times and you'll have great success with these projects.
I can't believe it's almost that time again. Summer just started, and now it's almost over. What is going on around here? I don't know how it is in your neck of the woods, but around here, school shopping gets pretty crazy.
I feel like I can't go into the back-to-school supply section of a store without worrying about losing a leg. There are so many people!
In terms of strategy, I like to buy school supplies all at once. I figure one visit is enough, assuming I can remember and/or find everything. Then after I buy supplies, I add my own personal touches with Mod Podge (what else?).
Back to School Crafts
To help you out, I put together a collection of six projects to get you inspired. Are you ready to personalize your back-to-school items?
Use old cereal boxes and toilet paper rolls to create a unique DIY desk organizer! This craft organizer is perfect if you're on a budget.
---
Chelsea decided to embrace the distressed look of this battered up school desk chair. She wanted to own the character of the piece, so painted the seat and chipped it up. And then also added dictionary pages to the back. It turned out great!
---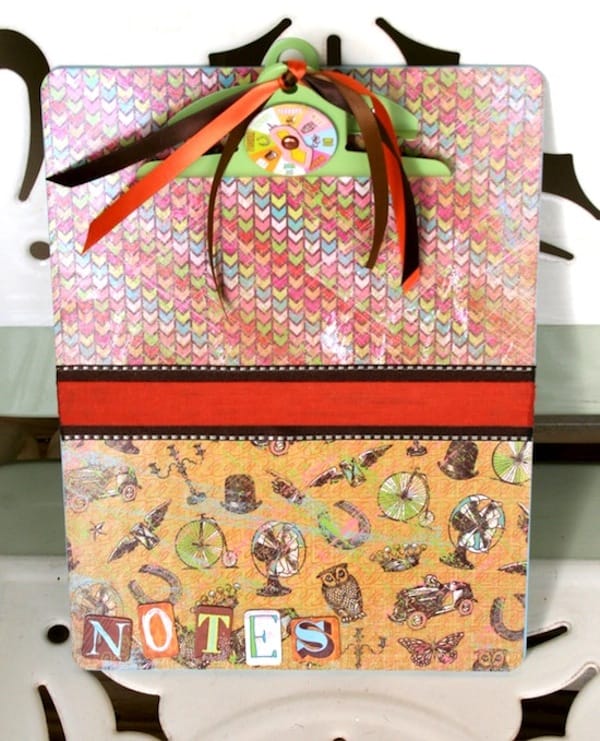 This DIY clipboard is so easy! This tutorial will show you how it's done with Mod Podge and it makes a great teacher's gift. A lot of back to school crafts also make great teacher gifts.
---
Just like Susan says in her blog post – we all have to share this dear ol' Mother Earth! Grab a vintage find and jazz it up with some schoolroom ephemera. Great for decorating home schooling / distance learning areas (and it can work as a functioning globe!).
---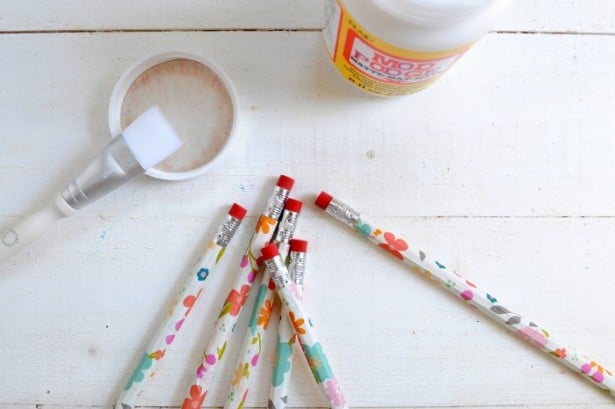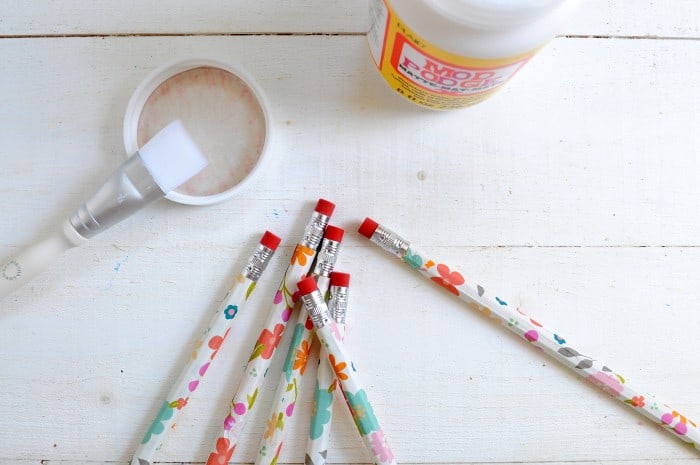 Who doesn't want a set of pretty personalized pencils to start a new school year? These also make great gifts – and are easy to do with Mod Podge!
---
When the back to school supplies have all been pilfered from the shelves, how will you find stuff you really like? That's where Mod Podge comes in – you make it yourself. These notebooks are pretty easy.
---
If you enjoyed these back to school crafts, you might also like these other unique ideas:
Polka Dot Vase for School Supplies