Decorate a cork board in one of these 20+ ways! Get ideas for dorm rooms, craft rooms, kitchen, bedroom, or anywhere you want to get organized. Easy enough even if you've never crafted before.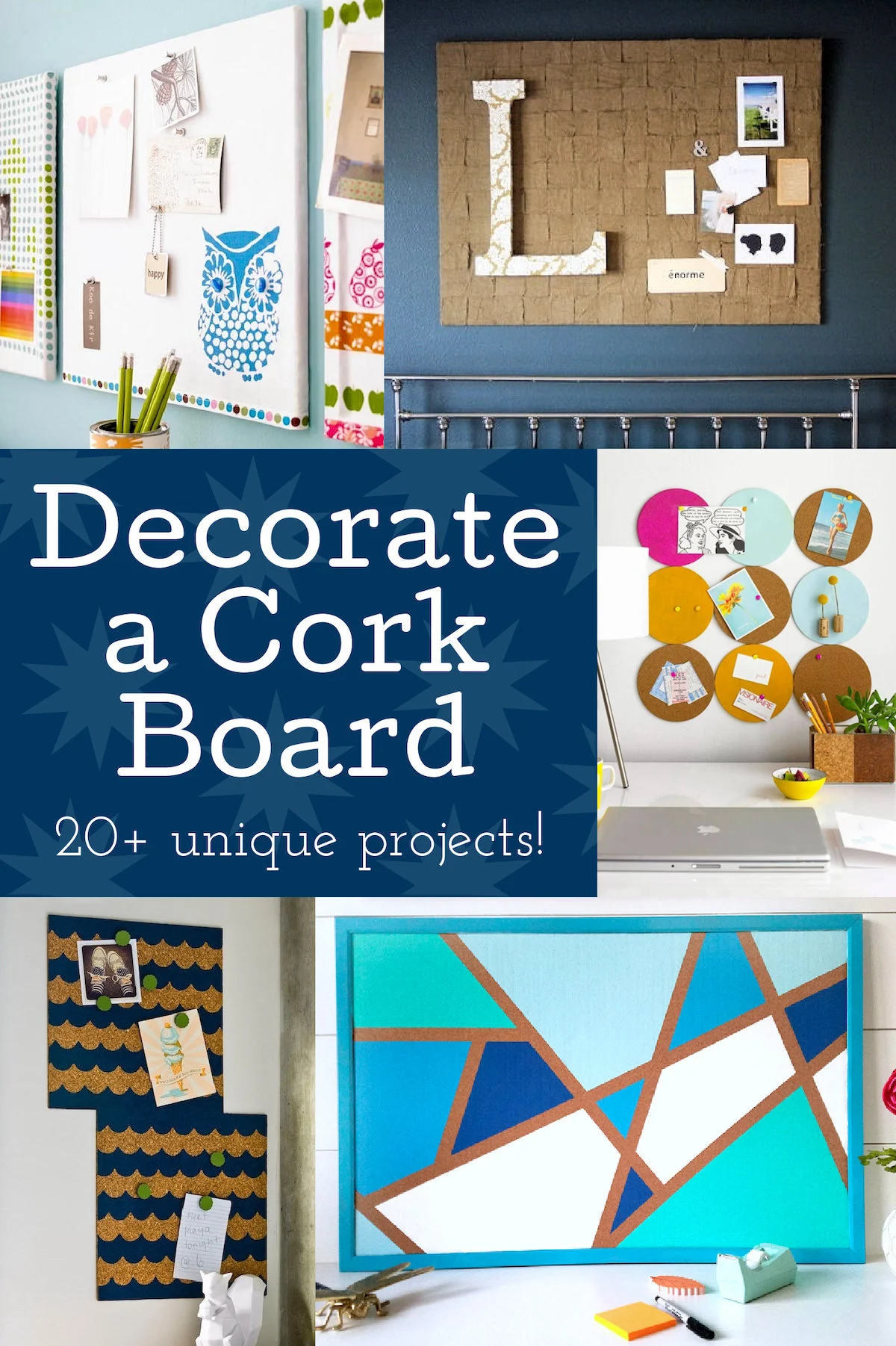 Have you ever wanted to personalize a cork board? You're in luck! We have some creative ideas for what you can do to make your cork board unique.
Some of these tips include using fabric, paper, or paint to create a more unique look than just boring cork. Check out our list below and see if any of the ideas appeal to you!
Decorate a Corkboard
Do you want to add a little something extra to your decor, to keep track of ideas or stay organized? Get lots of ideas for decorating a corkboard. These are all pretty easy and make a big impact.