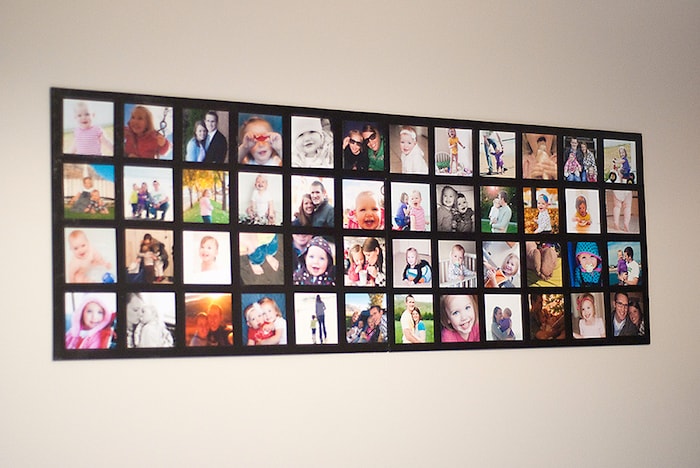 I've had several people ask me about Mod Podging photos – the answer is, you can! You can Mod Podge "regular" photos, and also those printed out on a printer (inkjet photos will need to be sealed).
You are going to love this wall photo collage at Bits of Everything. Regular photos were trimmed and put onto foam core, for a project that cost less than $20. Check out the tutorial to see how it was done.
Wall picture collage at Bits of Everything
For more information on Mod Podging photos, read the FAQs here (search for "photos").