Are you looking for a creative outlet that is accessible to everyone? You should definitely check out this list of 30+ collage art ideas for adults!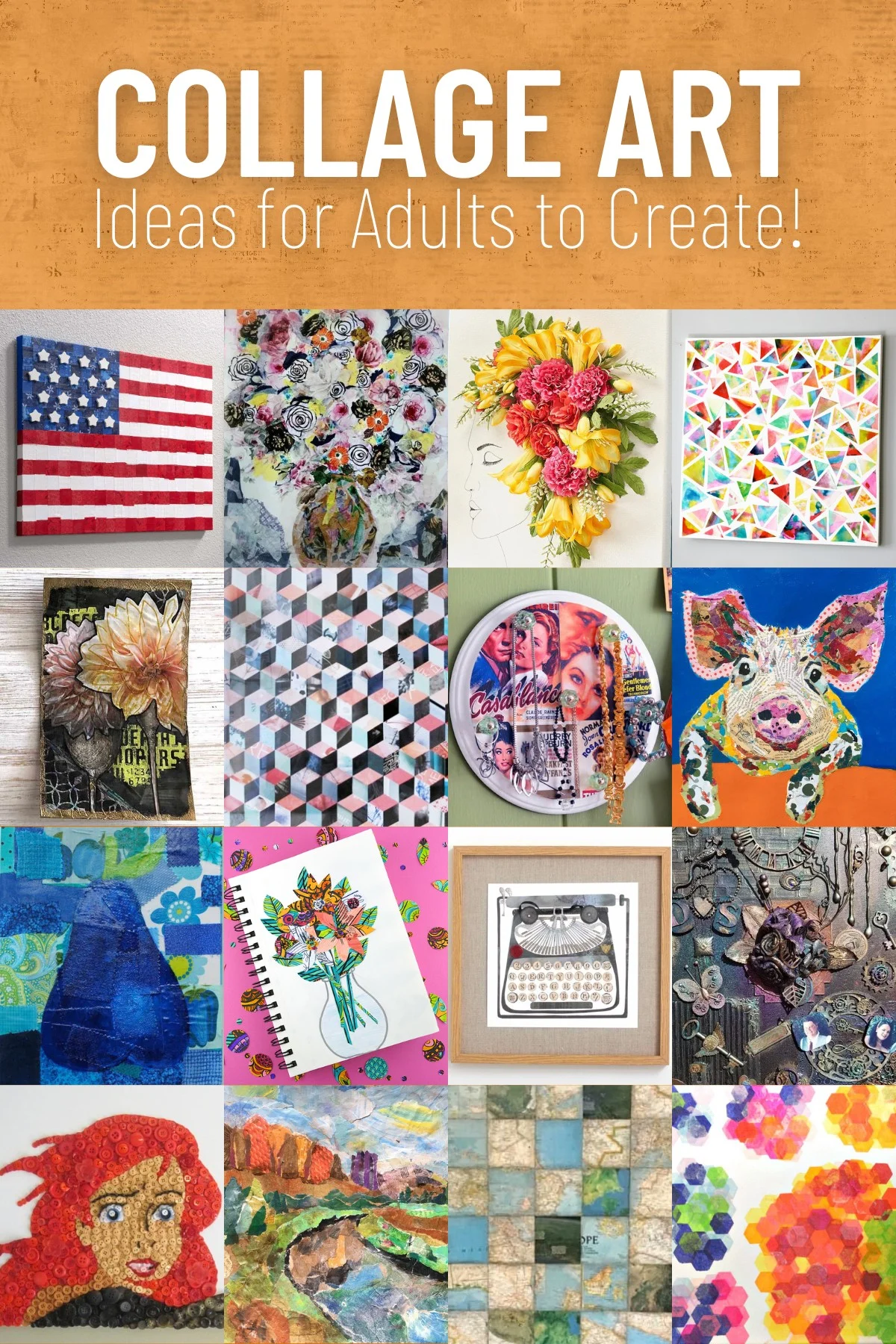 Do you remember making collages as a child? Or maybe you made one of those vision boards as a teen? Well, collages aren't just for kids! There are so many different ways you can create collage art as an adult.
What exactly is collage art?
Before we get into all of the fun examples, I should probably make sure we're on the same page. In basic terms, a collage is an arrangement of items stuck to a supporting flat surface resulting in a new piece of art.
What materials can you use in collage art?
You are probably most familiar with paper collages using newspaper, magazine pages, or scrapbook paper. Or, maybe photo collages come to mind. However, there are so many materials you can use to create your collages. Here are just a few:
Textiles: Scrap fabric, lace trim, embroidery pieces, even crochet doilies!
Ephemera: Old book pages, postcards, and other collectibles.
Paints and markers: Draw on, paint, or dye elements before adding them to your art.
Natural elements: Leaves, flowers, feathers, etc. They can be real or fake.
Found objects: Buttons, beads, ribbon, string, broken jewelry, nuts, bolts, etc.
Basically, if it will stick, you can use it! Here is a great example of what I mean: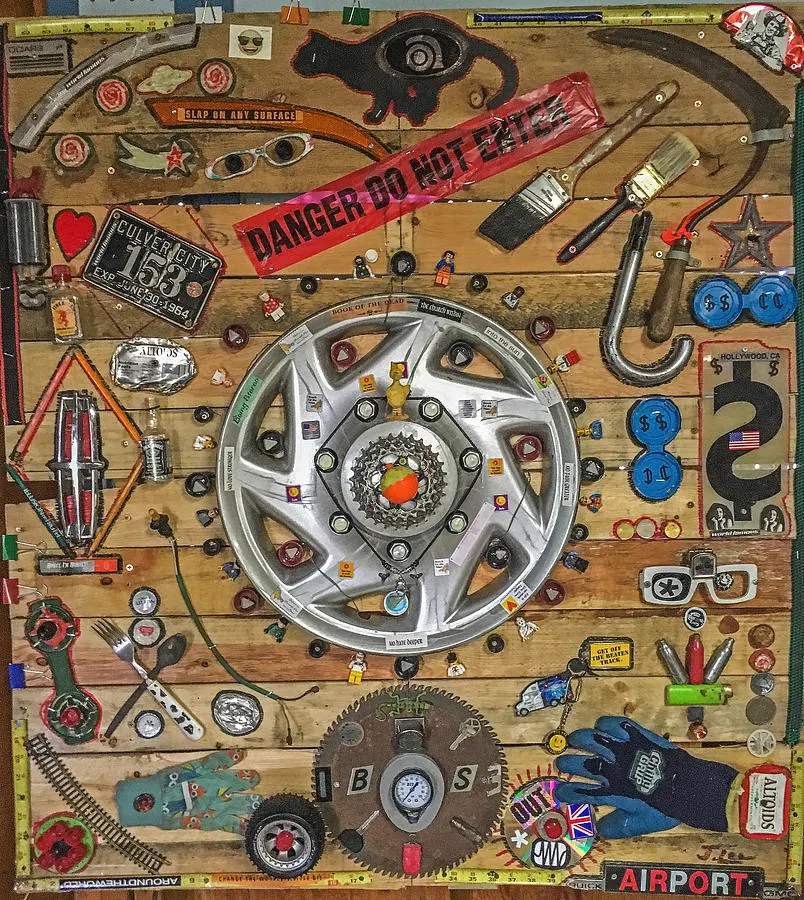 To keep my list of collage art relatively small, I decided to concentrate on non-photo collages that you can hang as wall art. If you are interested in seeing some other collage ideas, take a look at my vintage suitcase, sewing pattern box, baseball card table, or photo pillow.
Are you ready to be inspired? Scroll down to see over 30 collage art ideas that will bring out your inner artist…
Collage Art Ideas
Anyone can create collage art! Check out the 30+ ideas in the list below to get some inspiration.
---
Which of these collage art ideas do you think you'll try first? Let me know in the comments below and then check out these other popular DIY art ideas: