Learn how to make unique wine bottle decor that looks great in your house! These 35+ crafts are budget friendly and easy for beginners.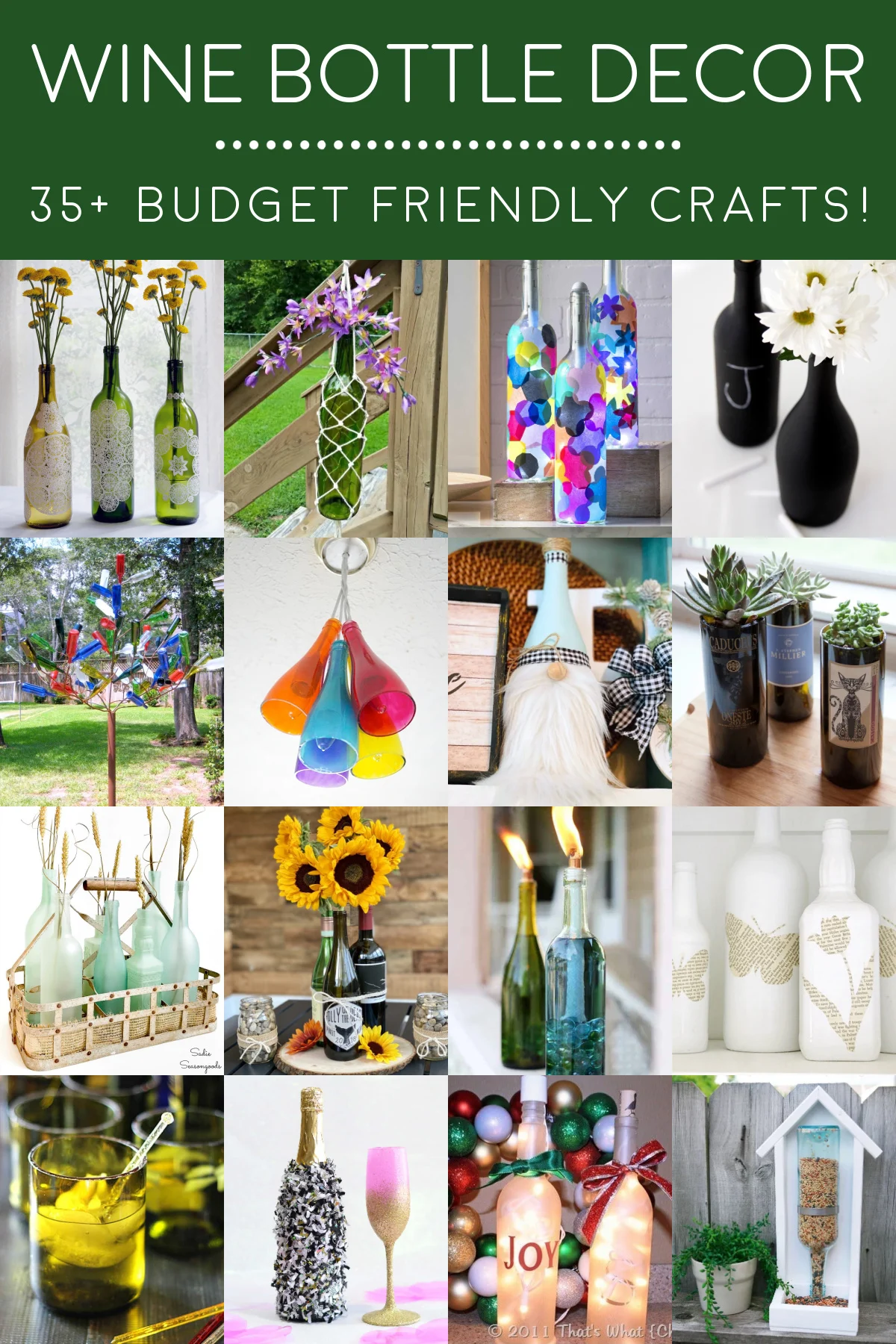 I have a confession, and some of you are going to gasp: I don't drink wine. The funny thing is that I used to make it, with supplies handed down from my grandfather. He was a chemist and made wine his whole life.
I wasn't as good at it, though I tried.
And let's just say I had a mishap with an entire bottle in college. A lot of you know what kind of mishap I'm talking about, where you're having a little too much fun. Let's just say . . . the smell of wine makes me nauseous.
BUT while I don't drink it? I have plenty of friends and neighbors that do. You should see the glass recycling bins in my neighborhood on trash day. It's a crafters' paradise!
Because that's the thing, right? If you're going to make wine bottle decor, you're going to need some bottles. And you don't need to drink to get them!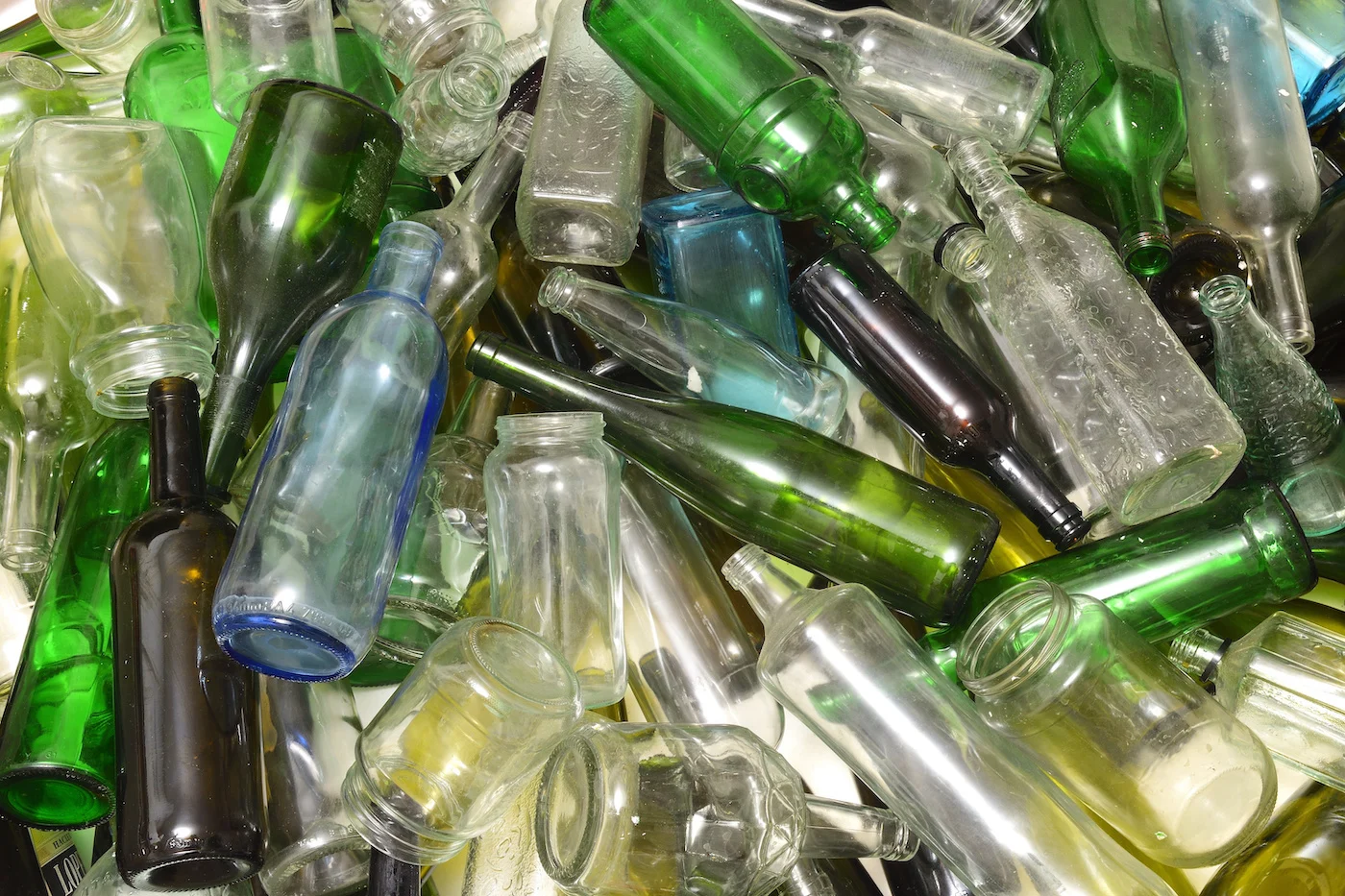 Tips for Wine Bottle Crafts
Before we jump into the ideas, I wanted to share some of my tips with you. Wine bottles are glass, and there are some special considerations you should be aware of. Here are all my tips. If you want to jump down to the crafts, just scroll past this section.
How to Prep
The first step in decorating wine bottles is probably the easiest. You're going to clean the bottle, inside and out. You need to remove the fingerprints so that you can decorate the glass without oils affecting the adhesion.
You'll also want to remove any labels. Learn about natural sticker removers here on the blog, although a lot of people bake the bottles to get them to release. But the methods in the link above are very useful.
Paint to Use
Regular acrylic paint can't be used on glass because it will peel or scrape off. You need to use either a multi surface paint or a glass paint. You'll want to get the steps from my post about painting on glass. I've got a lot of tips for success.
For wine bottle crafts, I like to use Mod Podge Gloss. It's shiny like glass, and it works quite well. If you want to make it dishwasher safe, use Dishwasher Safe Mod Podge.
What can you put in wine bottle as decoration?
You can use just about anything that will fit through the neck of the glass! Since the bottle is glass, it's very popular to put real flowers or faux flowers inside. And yes, if you've painted or decoupaged on the outside, water inside is fine.
People also love wine bottle lights. And those are my personal favorite! I love lighting up glass so I'm all about the Christmas lights.
How do you decorate with a wine bottle?
Decorating them with paint and Mod Podge and then displaying with flowers or lights are your best bet. Wine bottles are very easy to decorate and look great in the living room, kitchen, and even bedrooms!
---
Are you ready for the wine bottle crafts? Scroll down and check them out, then let me know your favorite in the comments!
Wine Bottle Decor
Learn how to make over 35 wine bottle crafts that are perfect for decorating! Get a variety of ideas that are relatively easy.
---
If you enjoyed these crafts, let me know in the comments. I'd also love to know if you have any questions, too. Don't forget to visit these other posts: