If you love collecting seashells, these seashell crafts are a great way to use them! 30+ ideas for decor, perfect for both kids and adults.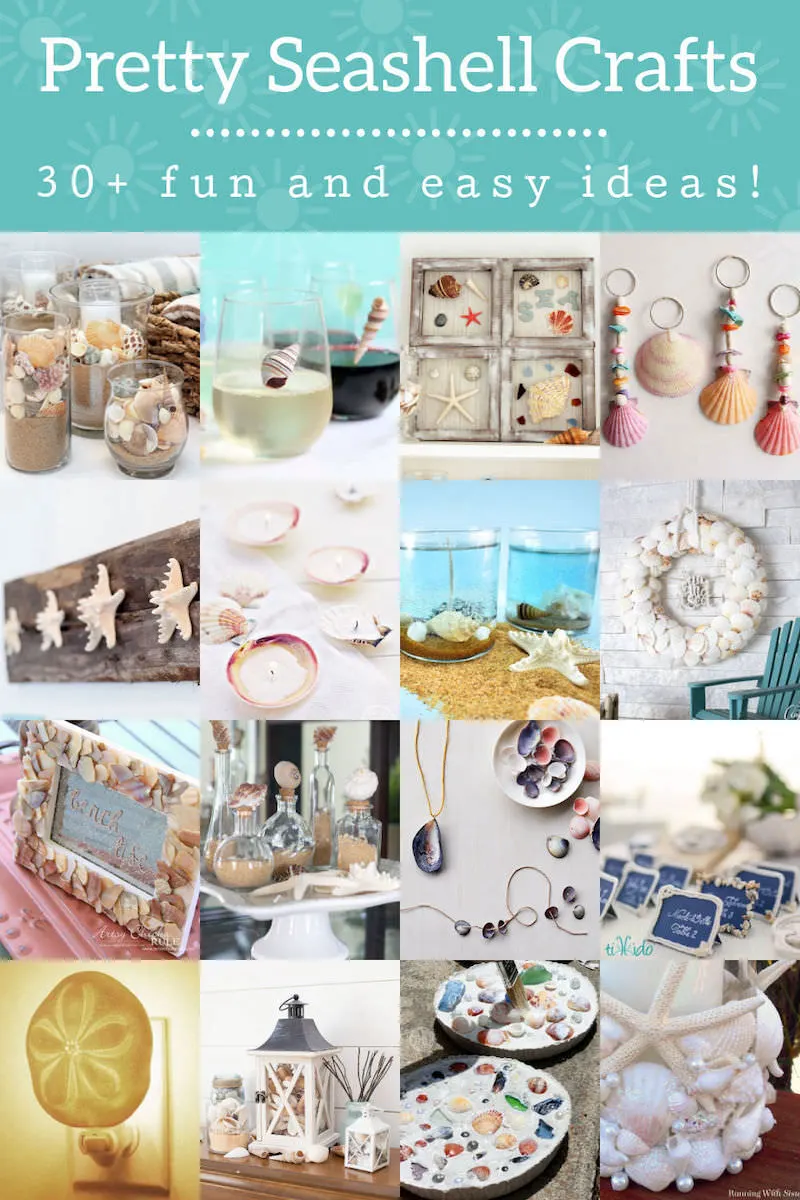 Are you a sun lover? Is summer your favorite season? If so, I've heard you loud and clear. You want me to share more themed craft ideas. And I'm happy to say, these seashell crafts are going to be right up your alley!
I live in the northwest now, having moved from Georgia to Washington state about four years ago (I was born in WA). When I was in Georgia, nautical was much more of a "thing." With Florida and several other beach states so close by, and even part of Georgia being on the ocean . . . summer crafts are a big deal there.
While I'm more of a cold weather baby myself, there is something magical about seashells. First of all, it doesn't matter what coast you live on – you can dig them up.
Secondly it was so fun to collect them as a kid! Digging through the sand just to see what you could find, and would it be in tact? Sometimes yes, sometimes no. Finding a sand dollar all in one piece was a huge win.
With summer right around the corner, I'm please to share with you this collection of seashell crafts!
We definitely did crafts with our seashells growing up. We painted them, glittered them, added them to frames. If you like nautical and seaside themed decor, these are perfect.
These aren't really kids' crafts, but honestly most of the projects are so easy that even a kid could complete them!
You might be wondering what the best glue is to use with seashells. There are certain things you can do with Mod Podge and seashells; add glitter, for instance. But if you're talking about gluing seashells to a frame (for example), I recommend Aleene's craft glue or E-6000. I'd use craft glue on wood and E-6000 on glass.
PS – if you don't live near a beach, you can get shells on Amazon or at the craft store. They're pretty easy to find.
---
Are you ready to dive into the seashell crafts? There are over 30 ideas below! Keep reading, and let me know which are your favorites in the comments! What seashell crafts do you love to do that aren't on this list? Just comment on the post!
Seashell Crafts
Whether you collect them at the seashore or buy them at the craft store, seashell crafts are perfect for summer! These projects go great with any beach inspired decor.