Buttons can be used for much more than clothing! Use them to make button art for your home – here are 25+ ideas. These are so easy!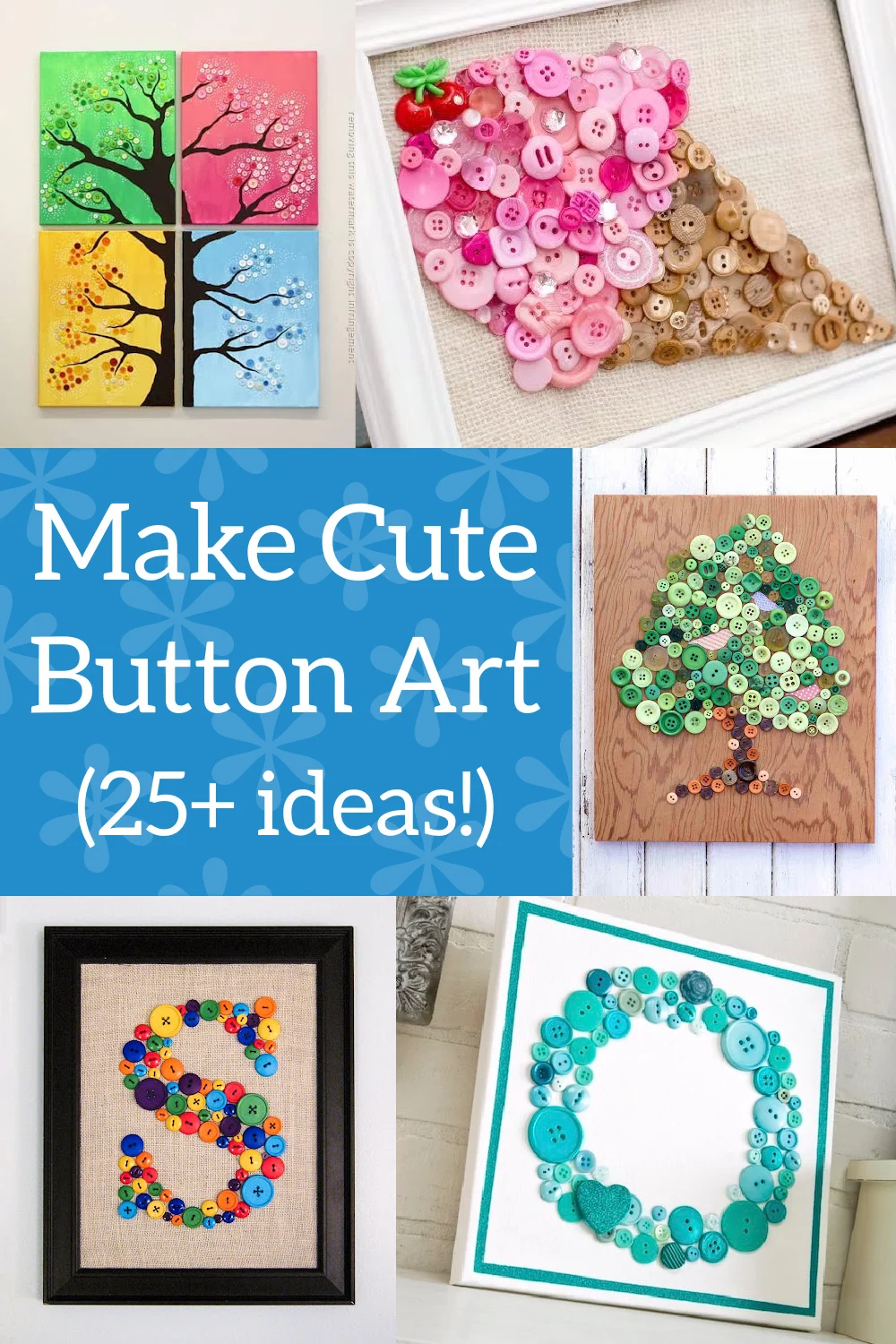 Once upon a time I did some DIY wall decor with buttons – and it turns out you really like button art! I completely agree; I love it too.
Turns out there are all sorts of things you can do with buttons, from wall art to jewelry to thumbtacks. This is exactly why I keep a big plastic container of buttons on my craft shelves, for button art ideas just like the ones you'll see below.
Button crafts are fantastic because anyone can do them – and sometimes you're just looking for an easy craft project. It's nearly impossible to find a difficult project made with buttons (maybe I'm issuing a challenge to you?).
What glue do you use for button art?
You'll definitely want to use a craft glue like Aleene's – something tacky that provides enough grab. Mod Podge is a great decoupage medium, but it's not strong enough. E-6000 works too but it's overkill. Tacky glue is best!
---
If you're ready to dive in, take a peek at one of the 25+ button art ideas below. You're going to love each and every one of them. The only hard part is choosing which one to do first! I'd love to hear what you select in the comments.
Button Art
Buttons aren't just for sewing! Use your button collection or extras from sewing projects to make the cutest art for your home. Here are a bunch of ideas!
---
What do you think about these cute button ideas? I'd love to know in the comments!