Children can assemble their own easy holiday countdown using this kids advent calendar tutorial! Made from construction paper, candy-free.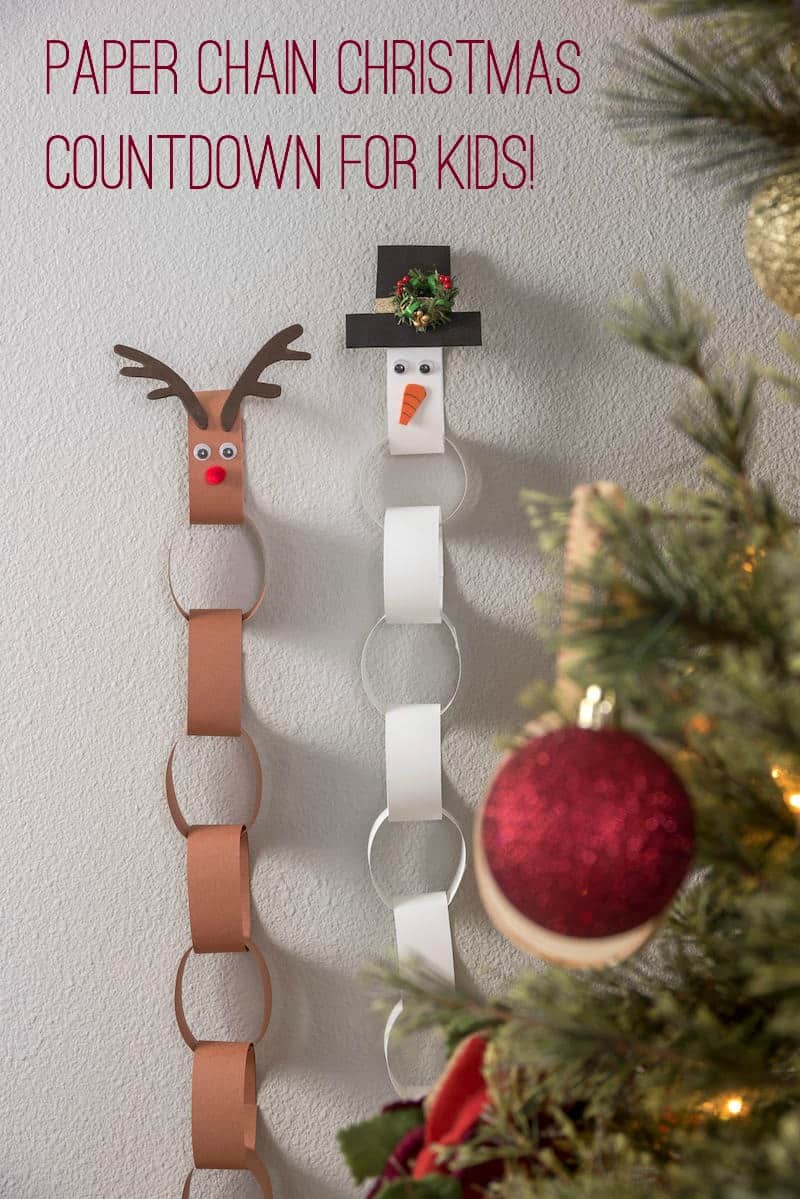 When I was little, we looked forward to making our advent calendars the weekend after Thanksgiving. My mom preferred that we have countdowns with no candy, and she always encouraged us to make things ourselves.
Therefore the paper ring advent calendar was born! This kids advent calendar idea isn't original – it's been around since I was little and I'm sure even before. I wanted to bring it back for those parents who had maybe never seen it, and show you how easy it is to do!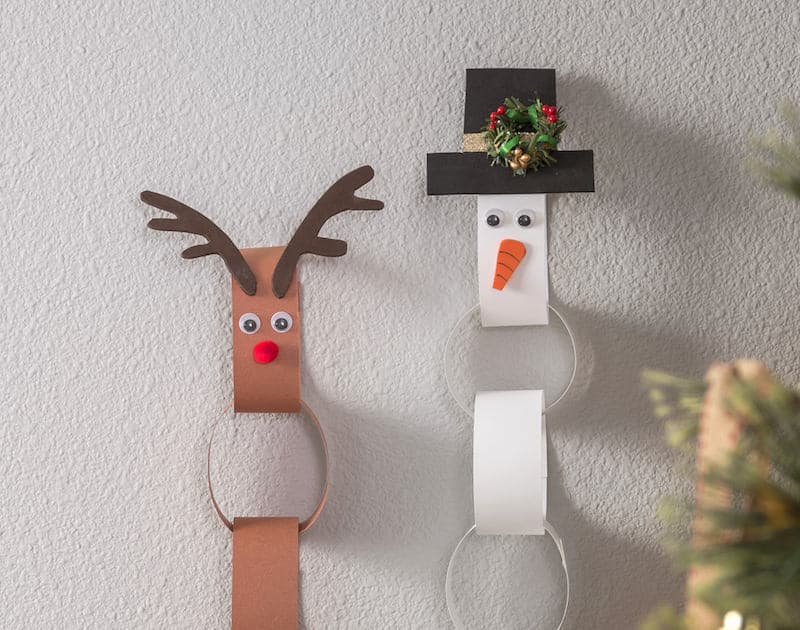 One of the best things about this calendar is your little one can help make it. Of course with any scissors an adult will need to supervise, but a child can do most (if not all!) of the work!
Paper Kids Advent Calendar
Gather These Supplies
Construction paper – at least four sheets of each color (brown and white)
Craft foam – black, orange, and brown
Adhesive wiggle eyes
Ribbon, small wreath, pom poms, or other embellishments
Pen or pencil
Ruler
Stapler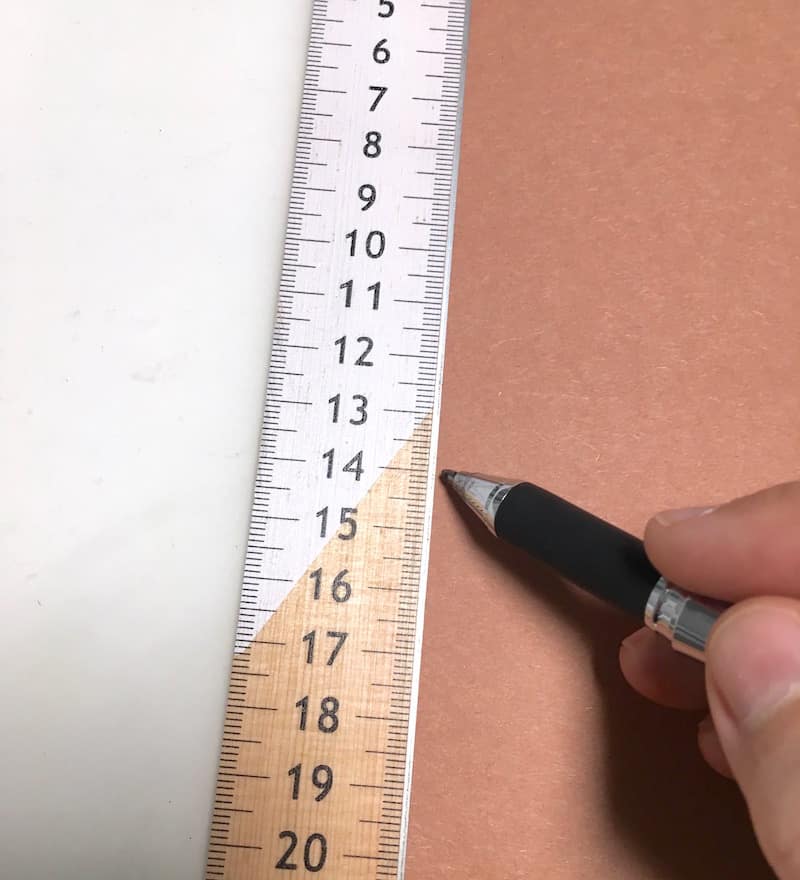 On the construction paper, place the ruler parallel to the short side and trace down the right side of the ruler. Move the ruler over and place the left side on the pen line, then draw another line down the right side of the ruler.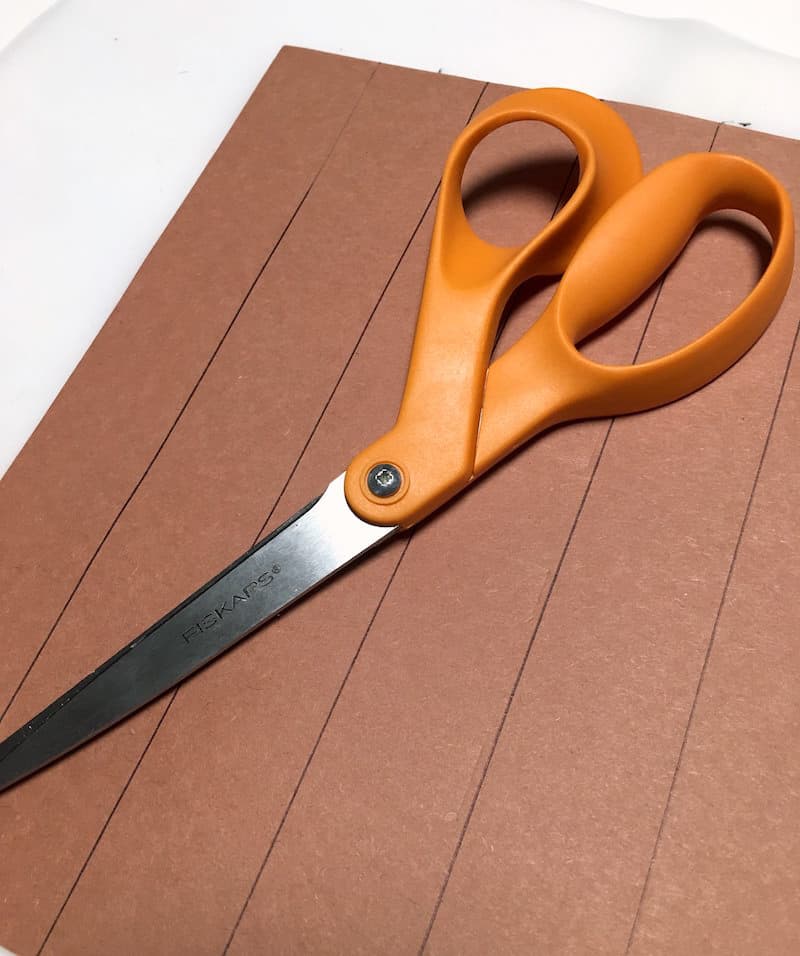 Keep going until the whole paper is sectioned off. You'll get about 8 – 9 strips per sheet of construction paper.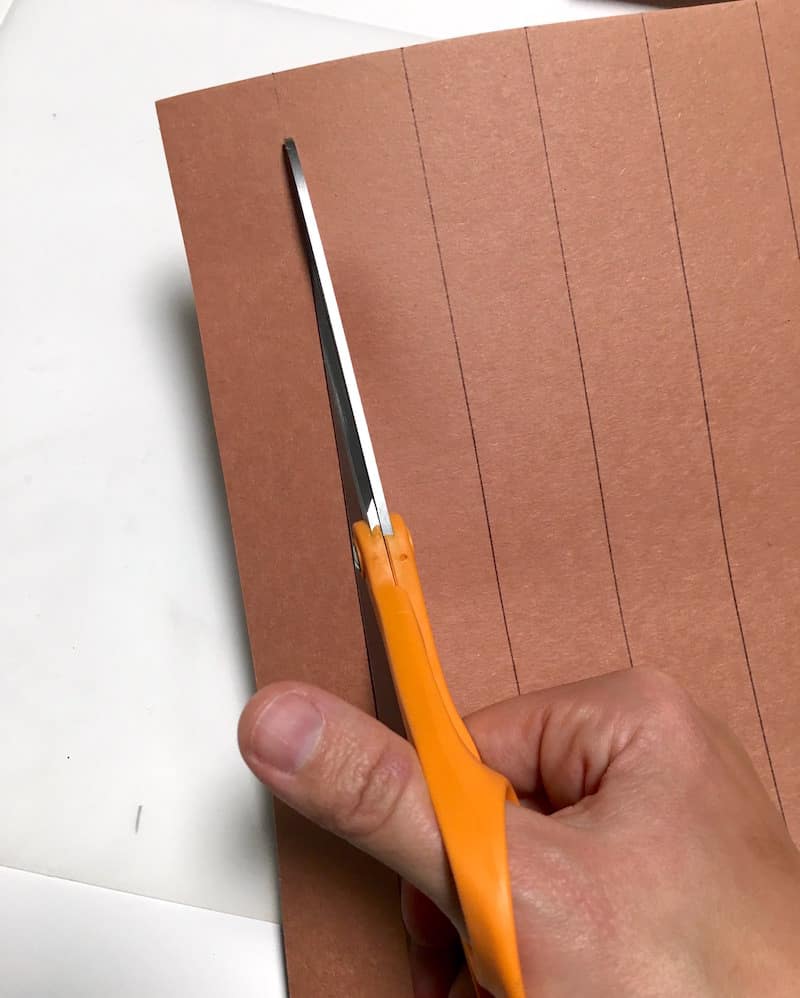 Cut out all the strips using your Fiskars Orange-handled Scissors. And speaking of scissors, did you know that Fiskars has sold 1 BILLION pairs of these since 1967? I think a big percentage of those must be my mom who always has her kids taking her scissors (ha)!
But seriously, these are my favorite scissors. They have such sharp blades (never get stuck) and the ergonomic grip fits my hand nicely. I've loved these since I was a child!
You're going to want 26 strips total – 25 rings for the countdown and then one for the head.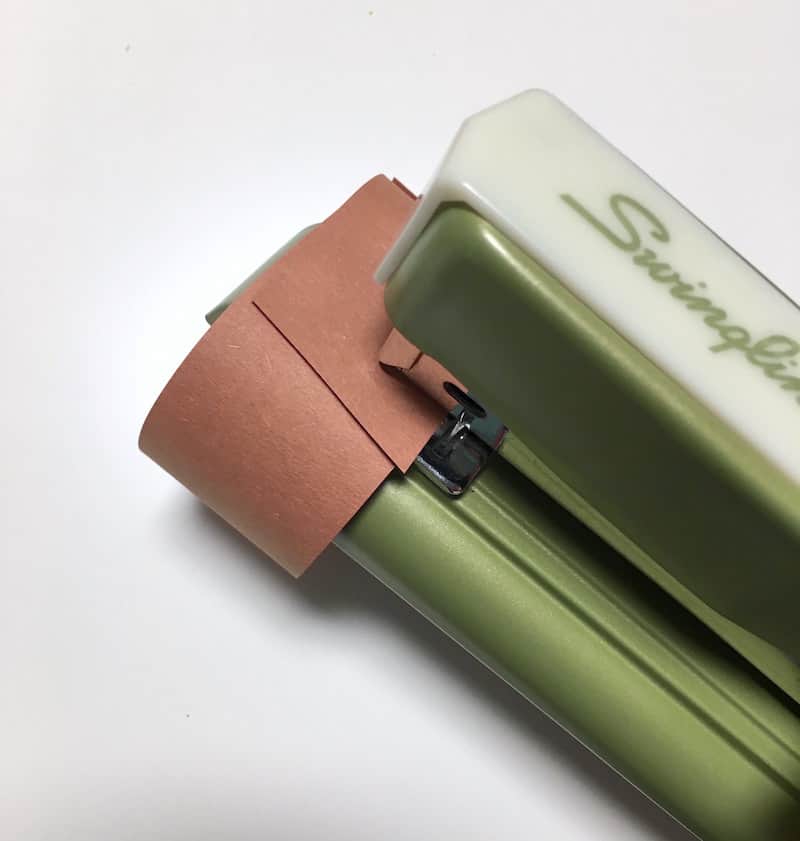 Use a stapler to turn 24 of the paper strips into rings, attaching them in a row. Staple the 25th ring but don't attach it, and leave the 26th paper strip alone.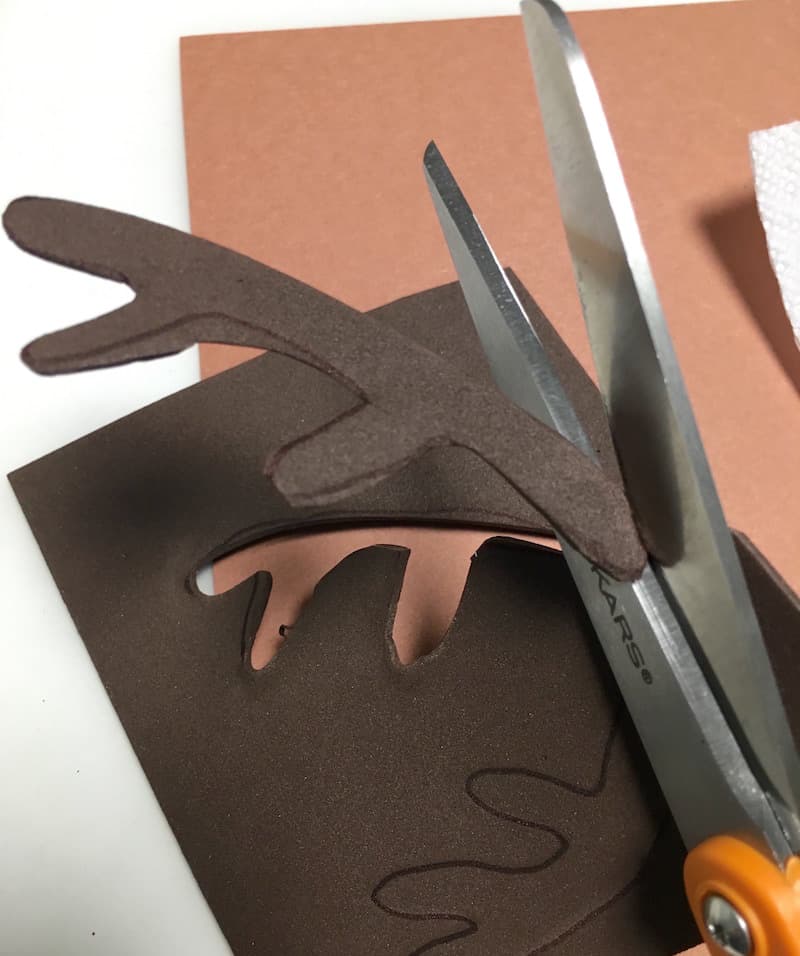 Draw out your embellishments (like antlers or a hat) directly onto the craft foam. Then cut out using the scissors.
The reason for the craft foam is so the embellishments stick up when glued to the paper chain. They provide dimension to the project – construction paper will just flop over!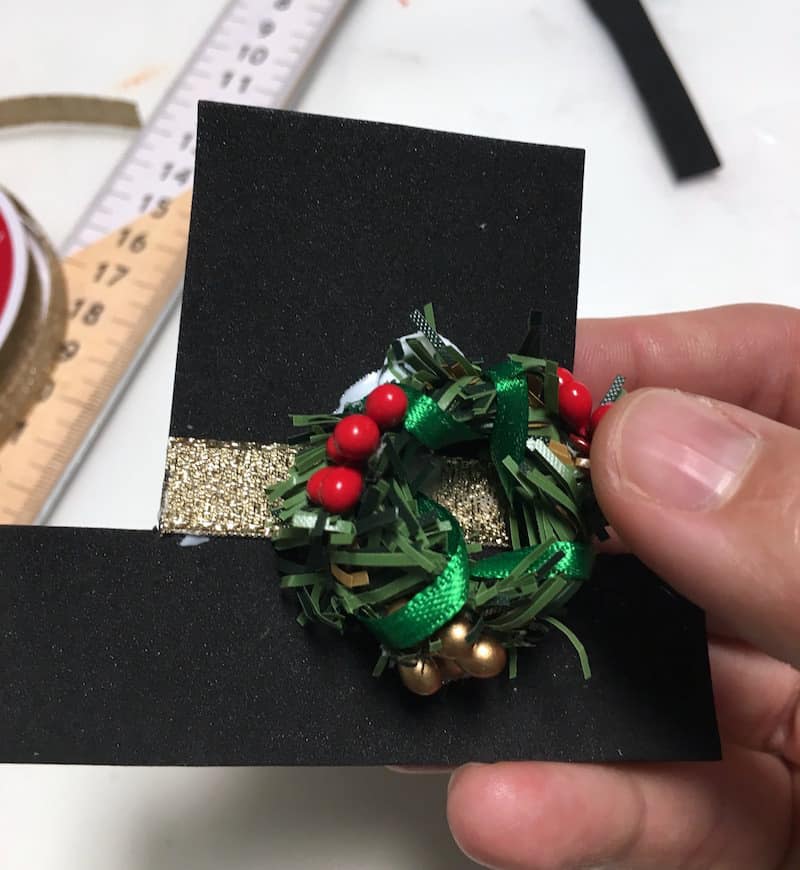 Add fun embellishments if you want to, like ribbon and a mini wreath (I got that teenie weenie wreath from Michaels!).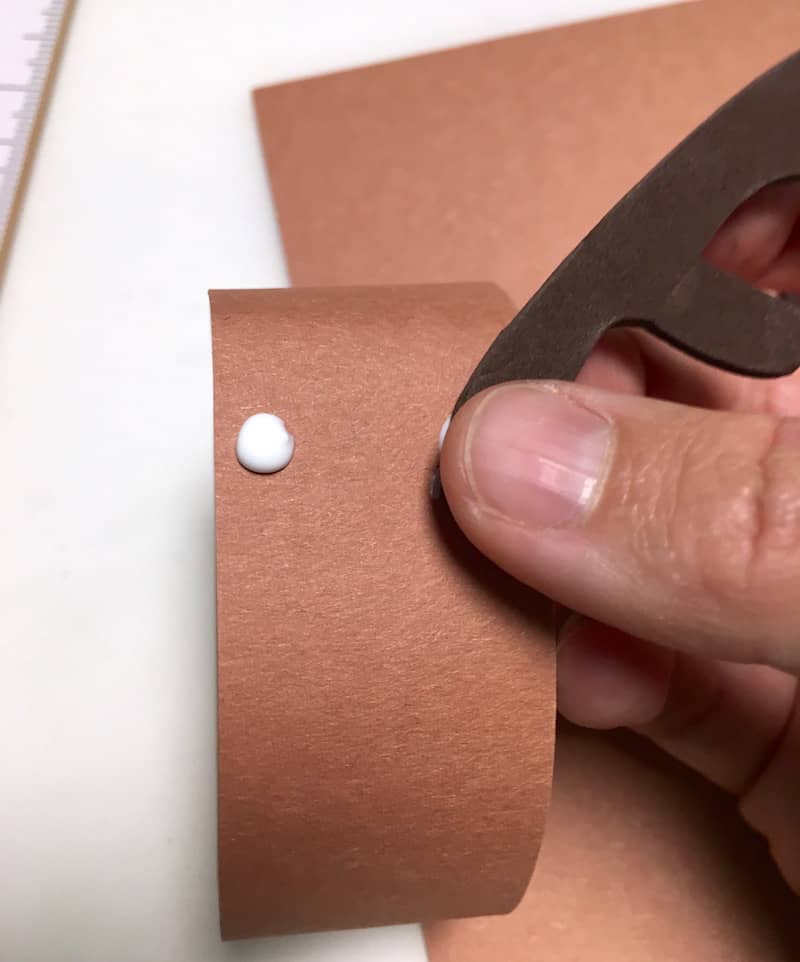 To the lone rings, add your embellishments with craft glue (the hat, the antlers, the noses, etc.). Let them dry. Then attach them to the main ring chain with the last paper strip.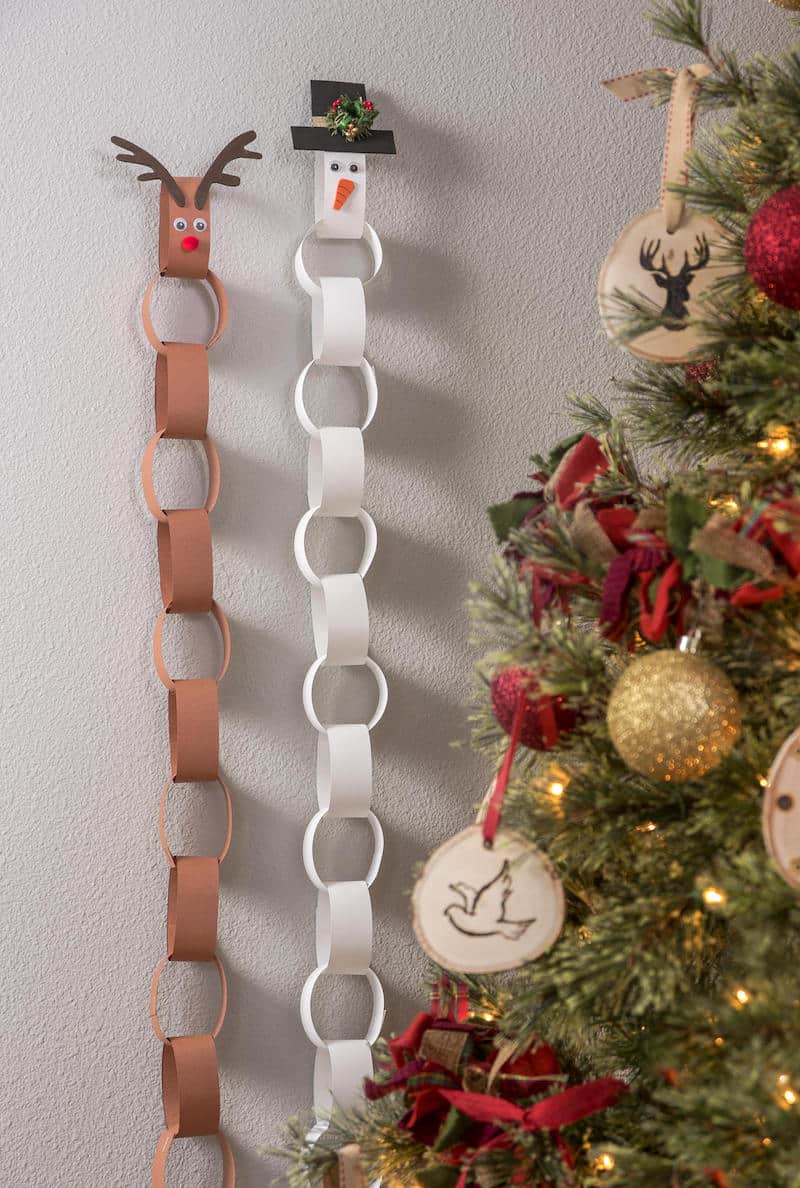 Hang your chains on the wall near your tree or in a place where the kids can reach.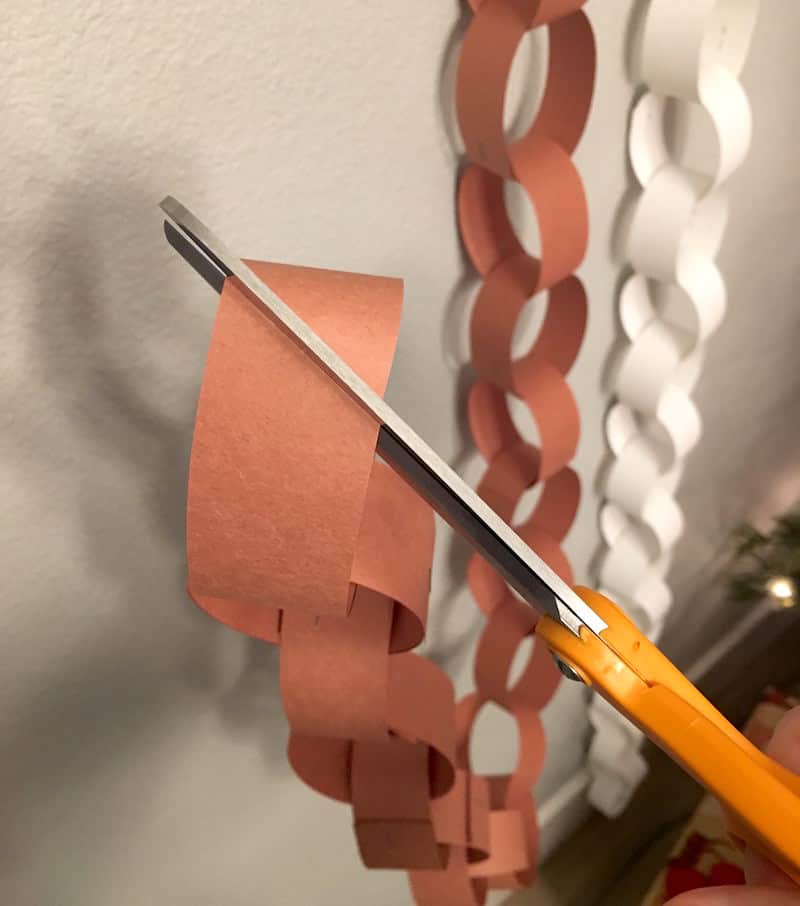 You'll have them use their scissors to cut off one of the rings every single day! From December 1st through Christmas morning.
All that will be left is the head at the end, which you can save and use for the following year to make a new kids advent calendar!
If you love Fiskars Orange-handled Scissors, let me know in the comments! I'd also love for you to check out these other related Christmas crafts you're going to enjoy:
Disclosure: This is a sponsored conversation written by me on behalf of Fiskars. The opinions and text are all mine.