Are you lacking in patriotic crafts? This DIY candy dish is perfect – cover a dollar store find with tissue paper and Mod Podge.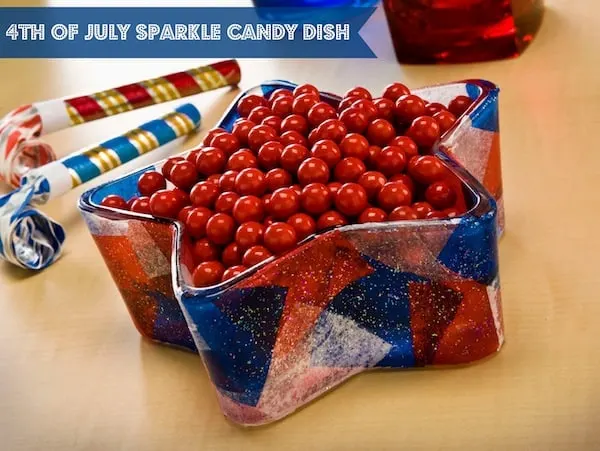 I've said many times before that I have never been very patriotic when it comes to crafts. It's not because I don't love living in the United States or for any particular reason than I just haven't decorated for those type of holidays.
Candy Dish Idea
This year I'm remedying the situation with some fun crafts that are perfect for the Fourth of July. And this candy dish idea happens to be perfect for (older) kids as well – it uses Sparkle Mod Podge which is so awesome when you see it in person.
Besides that, the supplies are minimal . . . but the fun is not. You can get a lot of these supplies from the Dollar Tree! Here's how I made this 4th of July candy dish.
Gather These Supplies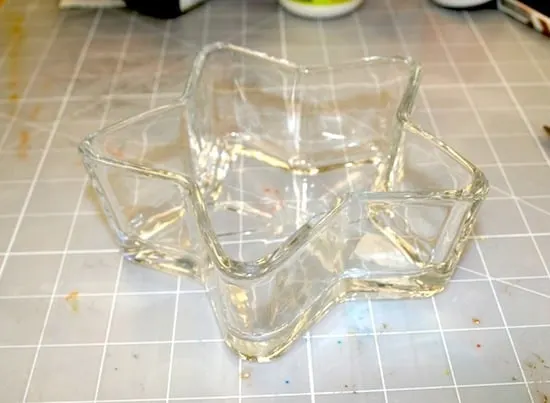 I love $1 glass. It's perfect for decoupage and guess what: it's ONE dollar!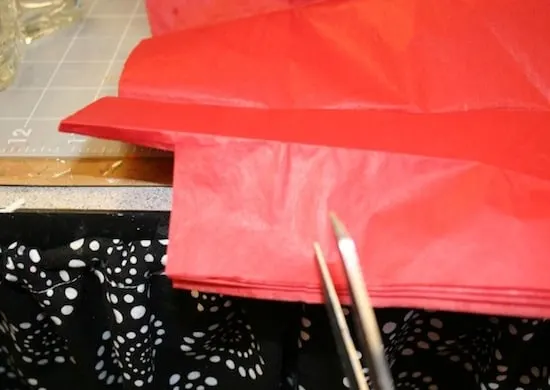 Begin by cutting your tissue paper into whatever shapes you like. I did squares. And then when I thought about it, I realized you could use a punch, too. What about tissue paper circles? That might be fun.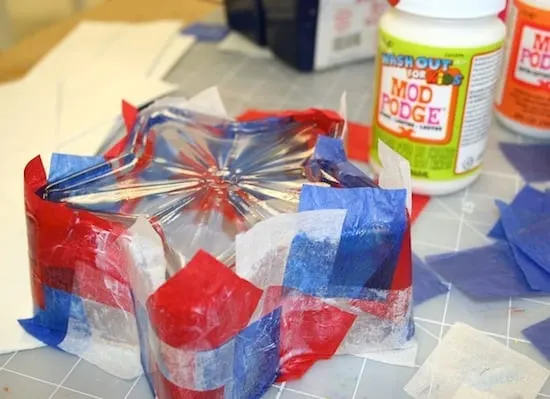 Grab the Mod Podge and start adding tissue paper squares to the outside of your dish. Keep overlapping at random. It doesn't really matter how you do it, or if there are wrinkles. It's going to be fine.
Keep layering the tissue paper until the entire star dish is covered. You can use regular Mod Podge at this point to preserve the Sparkle Mod Podge . . . or you can Mod Podge down with the Sparkle formula. It's up to you.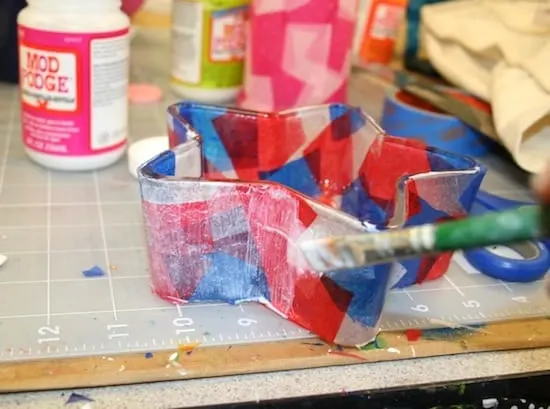 Once you are done with the squares and the project has dried, this is when you coat the entire dish with Sparkle Mod Podge. Give it several coats and let it dry.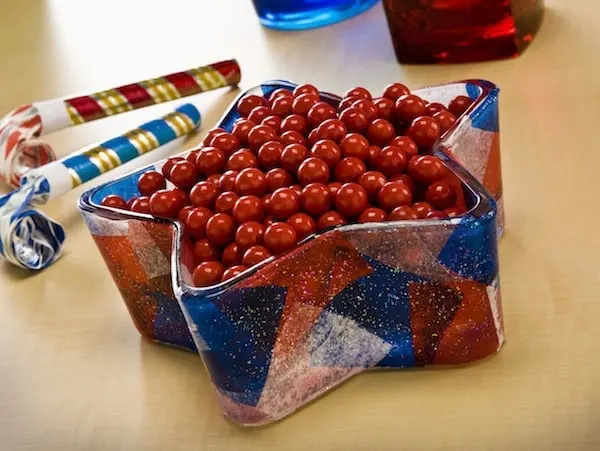 Then pour your candy in and try not to eat it in one day. I'm not a big fan of red hots, so this dish is going to last a while (does anyone have that candy strategy??).
This 4th of July candy dish took me about 30 minutes to make . . . and now I have some patriotic decor. Try this Fourth of July craft when you have a chance!
---
If you enjoyed this project, I'd love for you to take a peek at these other ideas: