This DIY mason jar night light can be made on a budget – and your kids can help. The glitter is so sparkly and fun for night time!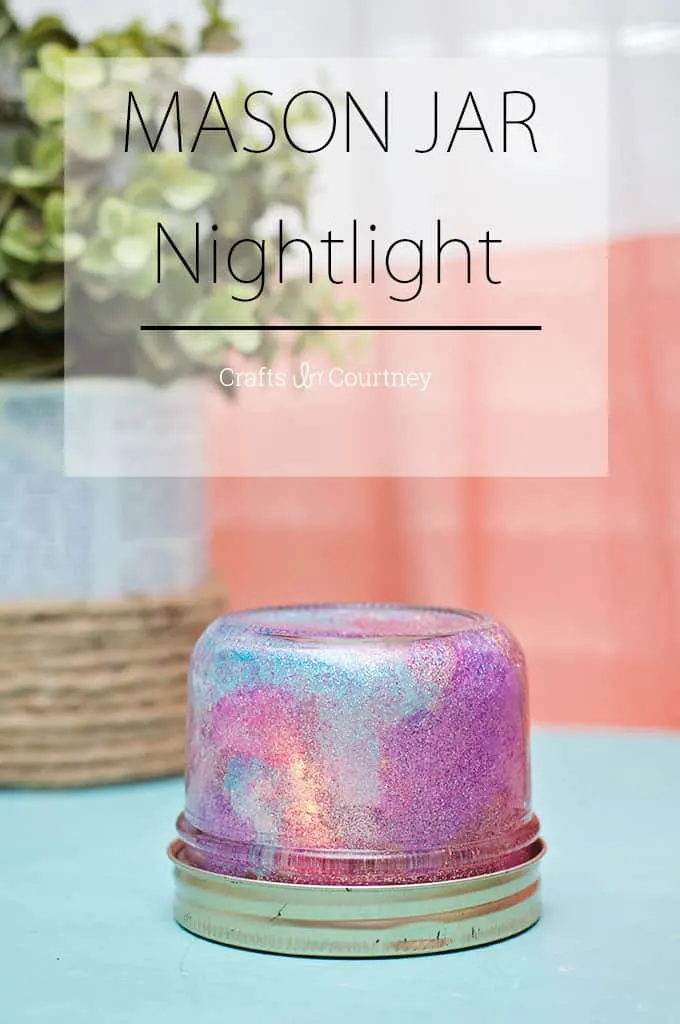 Hi it's Courtney with Crafts by Courtney! Today I'm sharing how to make a simple mason jar night light for your kids room. This is such an easy project that the kids could even make themselves. It's a great boredom buster when they need something to do!
My three boys love having a night light in their room. I'm constantly buying them from the Dollar Tree.
This time I thought I would make some with some mason jars. A cute recycled craft! It's also an easy craft for kids, which is nice if you want to make them together with your littles. I made one of the night lights blue for a boy, and a multi-colored one for a girls' room.
DIY Mason Jar Night Light
For this cool mason jar night light project, you're going to need the following:
Food coloring – learn how to color Mod Podge here
Mason Jar
Paint Brush
Battery Operated Tealight Candle
Getting Started
I picked out some smaller mason jars I had on hand. But an old pickle jar, baby food jar, etc. would work great as well. I selected my Mod Podge of choice and some extra fine glitter.
Time to get crafting!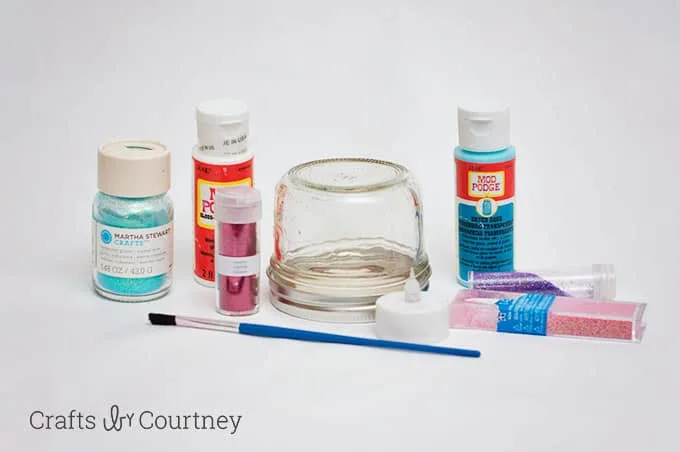 Jar 1
For the first jar I decided to make it multi-colored. I started off by painting on some Mod Podge in spots, then sprinkling my glitter on top. Then I added some more Mod Podge in spots and sprinkled more glitter.
I did a total of 4 different shades of glitter. Next I shook out any extra glitter.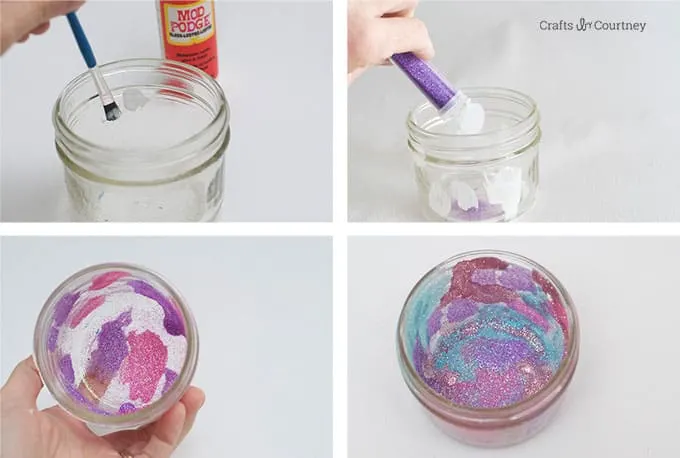 I let the jar dry overnight, but if you did it first thing in the morning it should be dry by bedtime.
Jar 2
For my second jar I wanted it to be blue. So I pulled out my "handy dandy" sheer Mod Podge and covered the inside of the jar. Then while it was still wet I added my glitter.
My second mason jar night light was the tester, so I didn't get any step by step pictures.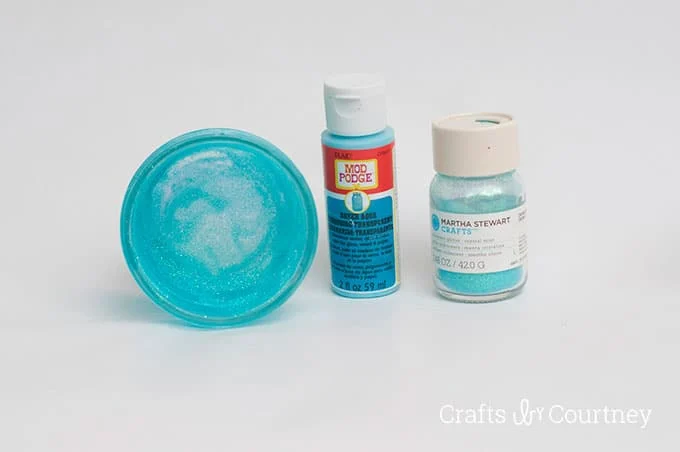 I let this jar dry several hours as well.
Finishing Touches
Now it's time to add your tea light!! I didn't glue it down, just set it inside then added the jar on top. We tested them out in the kids rooms and they work perfect.
I know my 2 and 4 year old will love these mason jar night lights in their rooms. I'll give the pink one to the 2 year old, he won't notice right?? 😉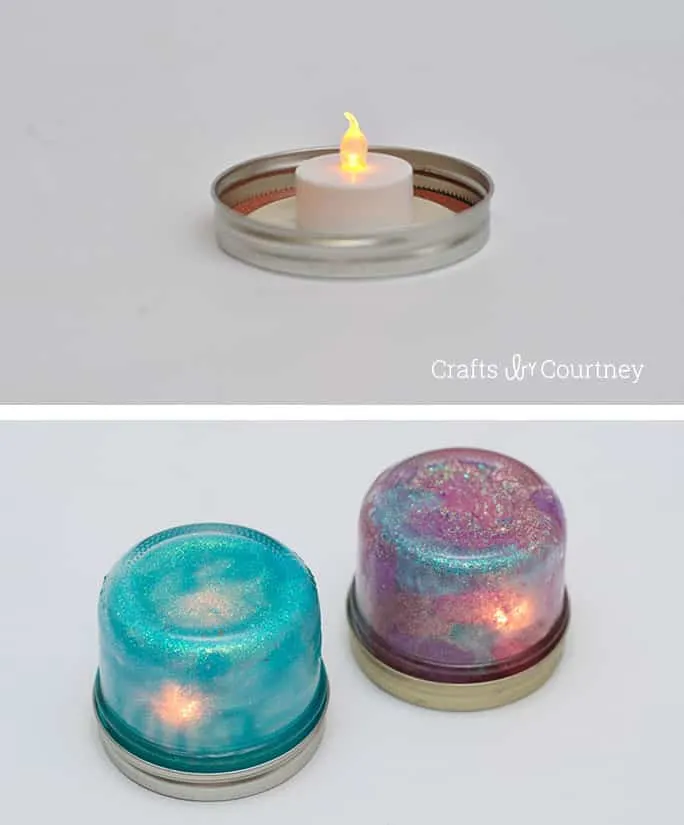 My 6 year old wants to make one for his room, but he wants a green one. I'll be making a quick stop at the craft store for more glitter this weekend.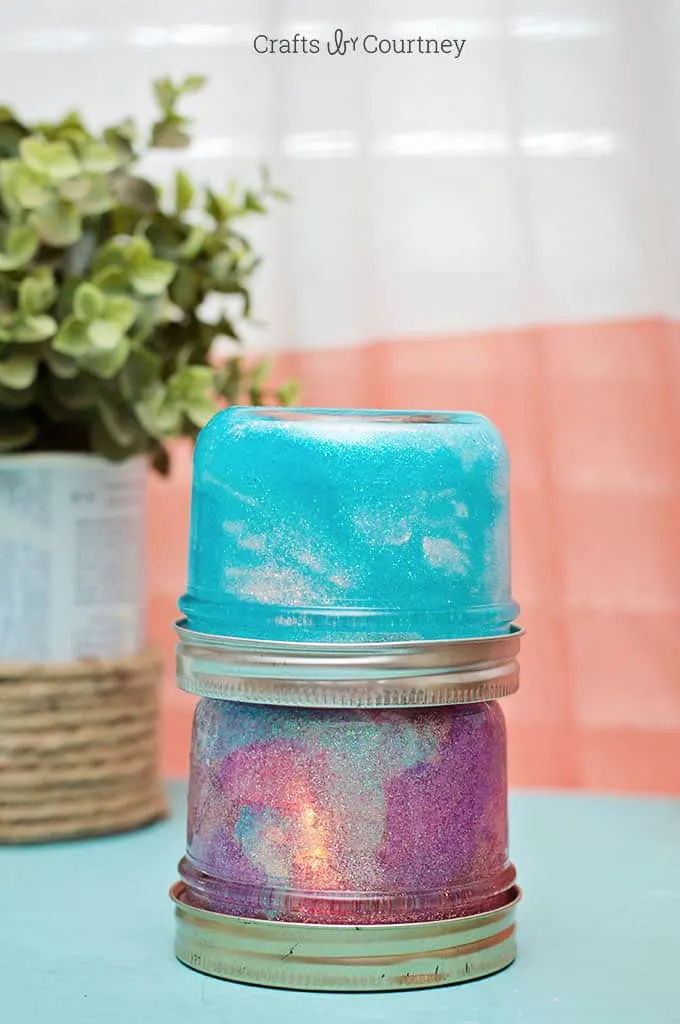 This mason jar night light would be a fun craft to make with kids at a sleepover. Something fun they can take home with them. Plus if you did the craft early enough, they could probably use them that night.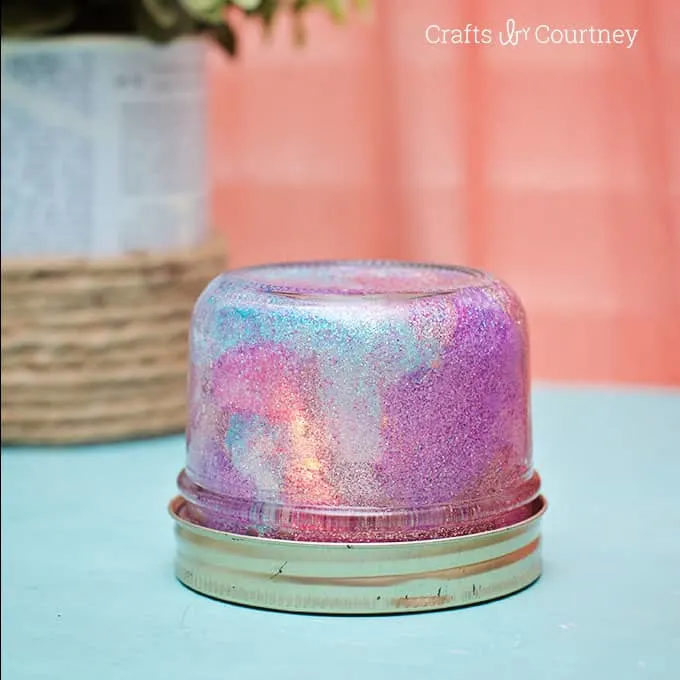 I don't know which DIY night light is my favorite, I'm partial to the girly colored one, but I just think the blue one is really cool.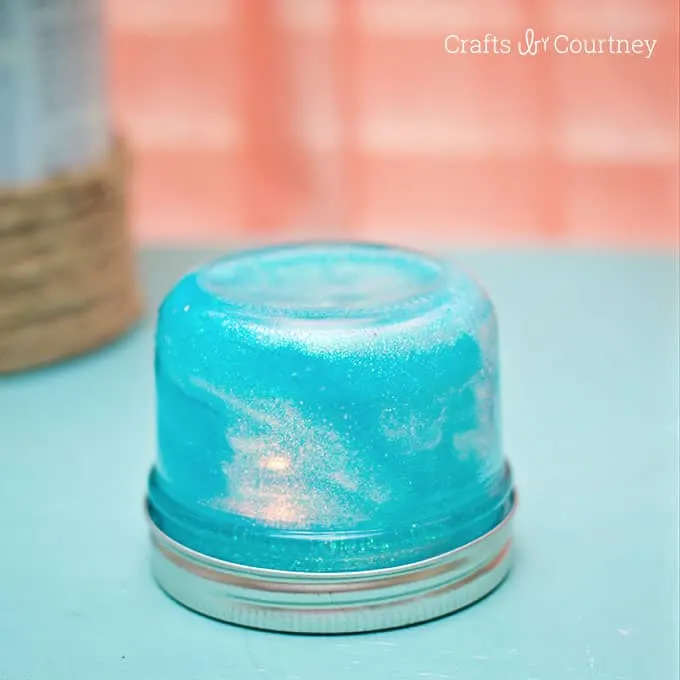 Hey I might make one for myself now! Maybe a yellow one would be pretty?!?
Yield: 1 night light
Mason Jar Night Light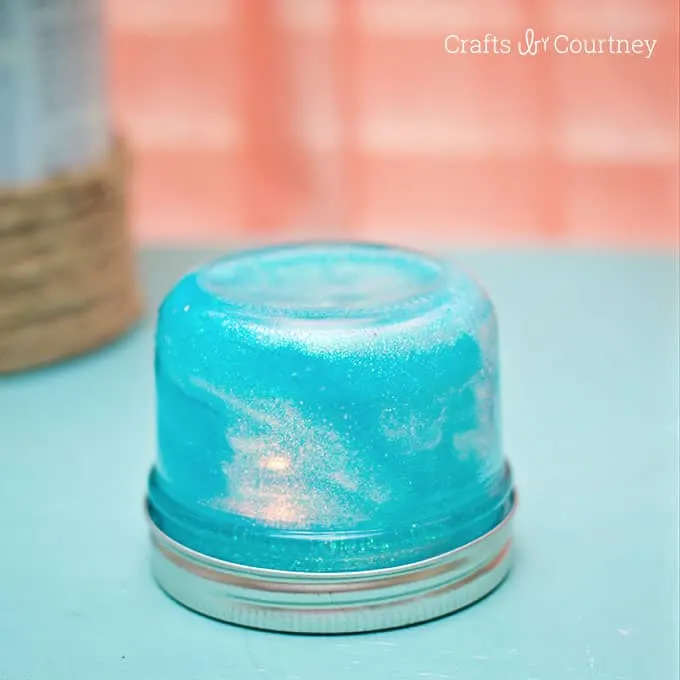 Make this mason jar night light craft using a simple tutorial! This is a fun project for kids or adults.
Materials
Mod Podge
Food Coloring
Glitter
Mason Jar
Battery Operated Tealight Candle
Instructions
Mix a bit of food coloring with Mod Podge. Stir to combine.
Paint the inside of the mason jar with the Mod Podge mixture.
While the inside of the jar is still wet, sprinkle in the glitter. Let dry.
Add a tealight to the lid of the mason jar and screw on the base to display.
---
I hope you loved this kids craft. If you'd like to get more craft project ideas and inspiration, check out these other ideas: