If you like using what you have on hand to make craft projects, then you'll love this roundup of Mod Podge recycled crafts. These are great budget ideas that are family friendly!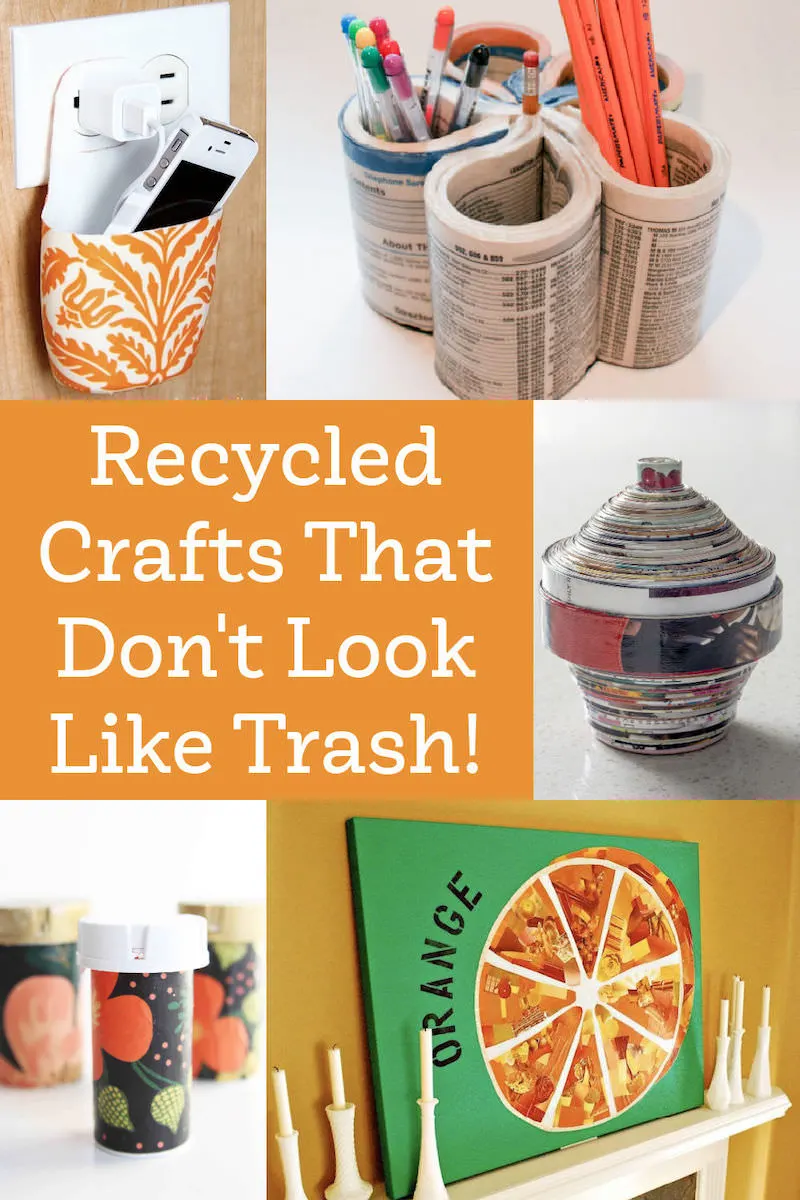 Earth Day is upon us! And you know what that means – time for some awesome recycled crafts. One of the largest categories on this blog is the "crafts with trash" category – which leads me to believe that all of you love them!
One of my favorite crafts using recycles on this blog is the DIY desk organizer I made with cereal boxes and paper towel rolls (#1 in the list below). Since then I've done quite a few additional crafts with materials that others would consider to be garbage! I'm kind of obsessed.
The nice thing is that typically these crafts also fall into the budget category, and with a little Mod Podge on hand, sometimes they are even free.
So dig through your trash/recycling bin and then hit the craft stash to see what you have. Then get to decoupaging. Here are 40 great ideas.
Recycled Crafts
Here are some great ideas for crafts using recycled materials! Make unique projects with stuff that would normally be thrown away.
---
What are your favorite crafts made with recycling? Let me know in the comments! You can also check out some additional ideas by watching the video in this post.