If you like using what you have on hand to make craft projects, then you'll love this roundup of twenty Mod Podge recycled crafts. These are great budget ideas that are family friendly!
Earth Day is upon us! And you know what that means – time for some awesome recycled crafts. One of the largest categories on this blog is the recycled crafts category – which leads me to believe that all of you love them!
Recycled Crafts
One of my favorite recycled crafts on this blog is the DIY desk organizer I made with cereal boxes and paper towel rolls. Since then I've done quite a few additional crafts with materials that others would consider to be garbage! I'm kind of obsessed.
The nice thing is that typically recycled crafts fall into the budget category, and with a little Mod Podge on hand, sometimes they are even free.
Recycled Craft Projects
So dig through your trash/recycling bin and then hit the craft stash to see what you have. Then get to decoupaging. Here are 20 great ideas.
Puzzle Piece Magnets
It happens to the best of us – we lose puzzle pieces. Don't throw the rest away, because you can easily turn them into magnets.
See how it was done at Inspiring Creations
Soup Storage
Turn an old pop can holder into soup can storage with your favorite scrapbook papers.
Foam Tray
There's nothing easier than decoupaging punched out paper to old foam trays, turning them into useful decor/storage.
Find the step-by-step at Creative Jewish Mom
Pop Can Keychain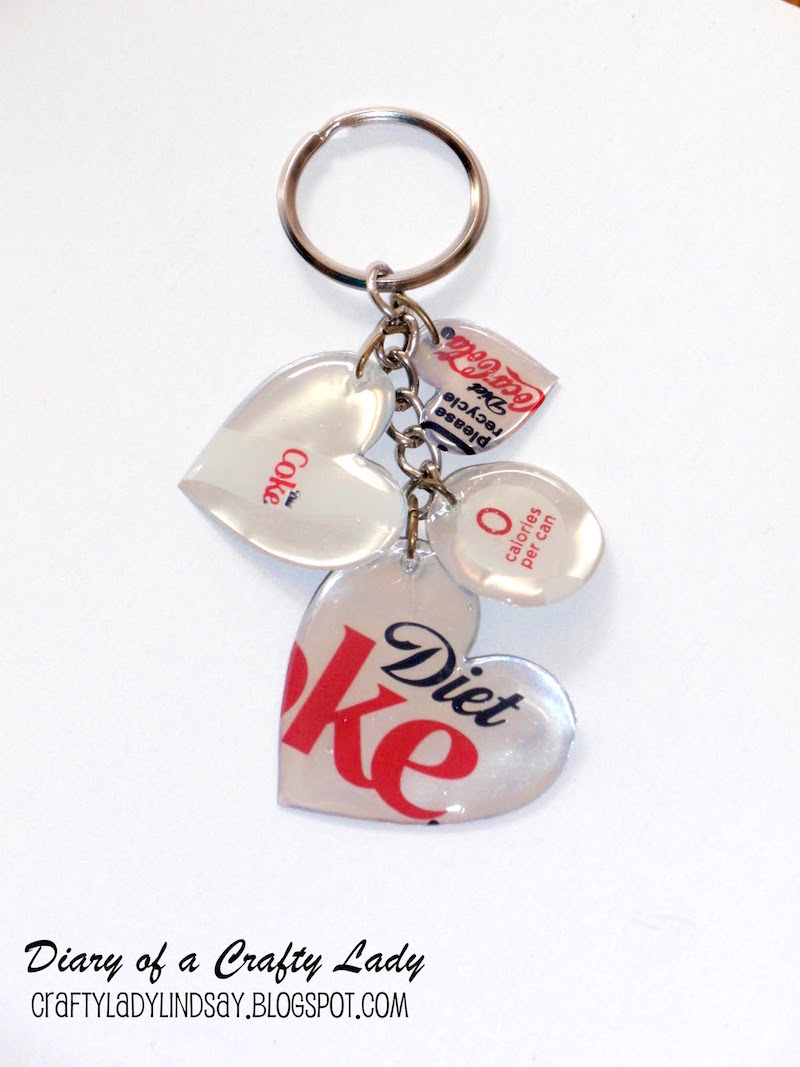 Lindsay turned her favorite beverage can into a keychain with Dimensional Magic.
See how it was done at Diary of a Crafty Lady
Recycled Storage
A Frappuccino box and old container get a facelift with scrapbook paper and Mod Podge.
Learn how to do it yourself at Under the Sycamore
Teabag Clipboard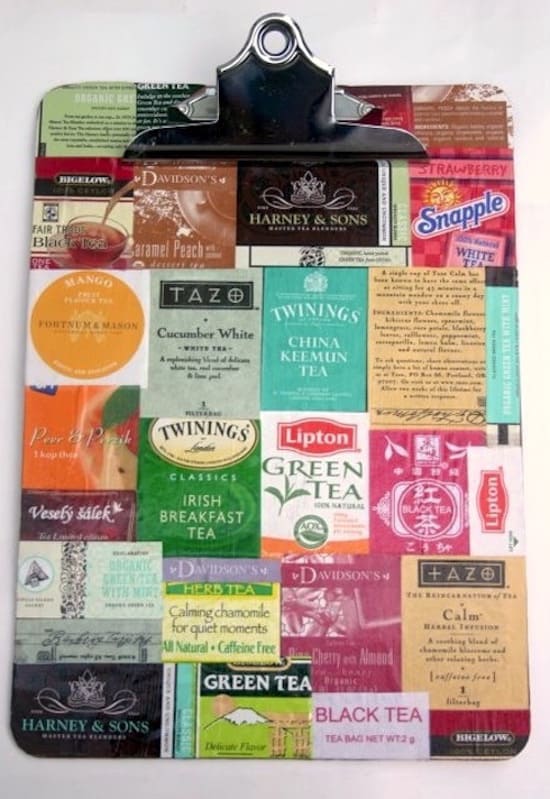 If you are a tea lover like me, just save the bags and then decorate a clipboard in this patchwork style.
Learn more about the project here at Mod Podge Rocks
Magazine Dish
This is one of my favorite recycled projects of all time. Johnnie used old magazines and Mod Podge to create a useful dish.
Learn how to make one here at Mod Podge Rocks
DIY Onesies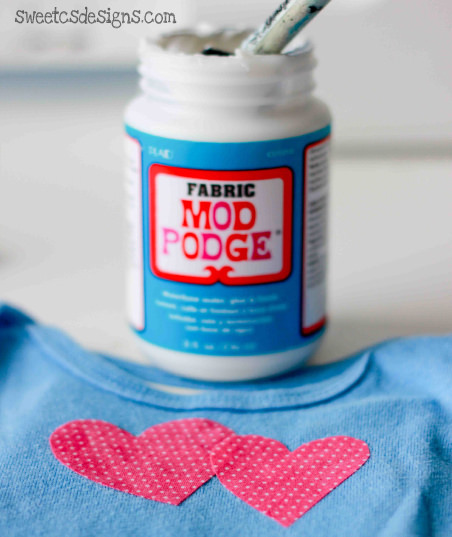 You'll love these no sew DIY onesies. Courtney turned her old boy's wardrobe into clothing for her new baby girl with Fabric Mod Podge – so easy
See how they were made here at Mod Podge Rocks
Grocery Bag Holder
This solution to storing grocery bags is brilliant – Amanda made it from an old wipe container.
Learn how it was made at Midwestern Moms
Cereal Box Notepads
Don't throw your cereal boxes away! Turn them into covers for brand new notepads.
Find out how to do it at Infarrantly Creative
Mint Tins
Turn old Altoid tins into convenient storage with washi tape and Mod Podge.
Get the instructions at Craft Test Dummies
Mid Century Magnets
With some old bottle caps, you too can make these mid century clock magnets. Jessica provides the graphics.
Find the instructions at How About Orange
Craft Jars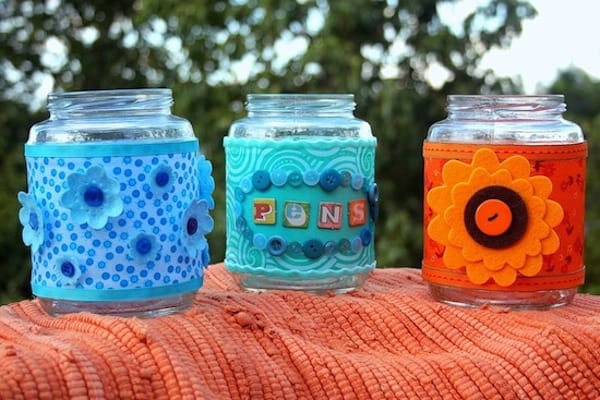 Turn old pickle jars into craft storage with fabric and scrapbook embellishments.
See how it was done here at Mod Podge Rocks
Magazine Art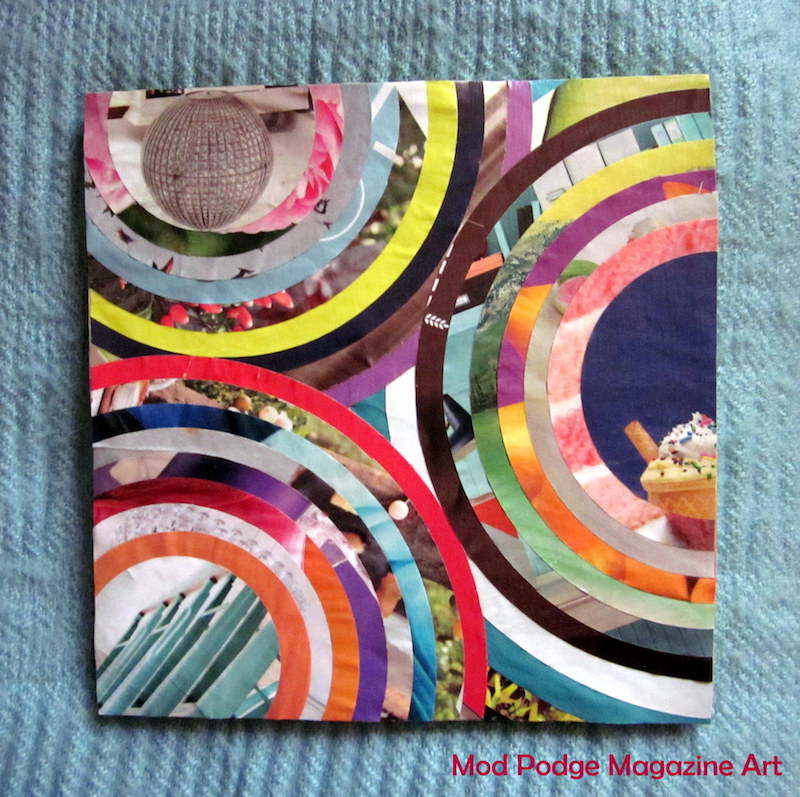 Use old magazines and a circle cutter to make this interesting wall art.
Learn how to do it at Semi-DIY
Pencil Cup
I never know what to do with those old phone books – this pencil holder idea is brilliant!
Find the instructions at Chica and Jo
Bandana Purse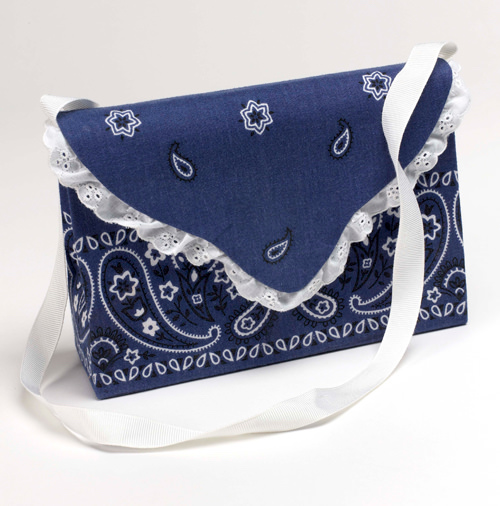 I can't believe this cute little summer purse was created from a cereal box, bandana and Mod Podge.
Chest of Drawers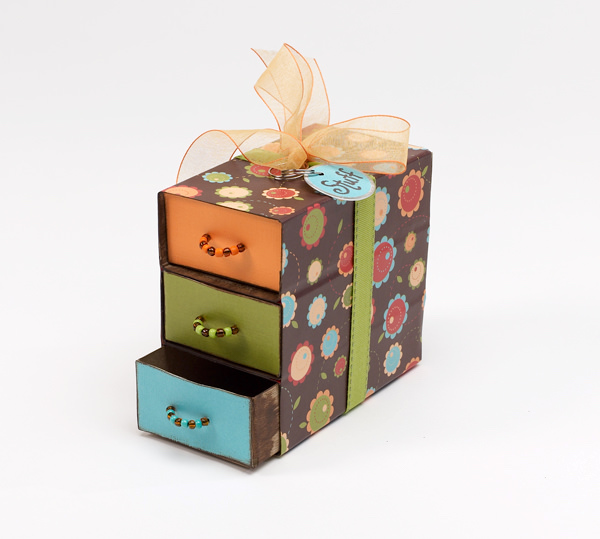 This little chest of drawers is even smaller than you think. It's made of old matchboxes!
CD Coasters
Use old CDs and your favorite papers to create these unique coasters.
Get the how-to at Crafts By Amanda
Cookie Tins
I used Mod Podge and fabric to turn old holiday tins into useful storage.
Get the how-to here at Mod Podge Rocks
DIY Desk Organizer
Use old cereal boxes and toilet paper rolls to create a unique DIY desk organizer! This craft organizer is perfect if you're on a budget.
Learn how she did it here at Mod Podge Rocks
---
What are your favorite recycled crafts? Let me know in the comments! You can also check out some additional ideas by watching the video in this post.