Do you save all of your used Altoids containers in the hopes of making something with them? You'll love these Altoid tin crafts!
If you've ever read my blog, you may know that I appreciate teeny-tiny foods. I can't get enough when it comes to sweet little desserts and bite-sized appetizers.
But I ALSO love tiny and cute storage solutions, too. And if I can repurpose and recycle something for storage, that is even better! This post teaches you how to decorate Altoid tins!
I recently used decoupage and Mod Podge Dimensional Magic (DM) to decorate little mint tins that I did not want to throw out. Now I want to teach you how to decoupage a tiny tin.
Have you ever used DM? It is a very thick decoupage medium that dries with a resin-like finish. I love that you can embed fun decorations in it, too! It is just another way to personalize your tin a bit more.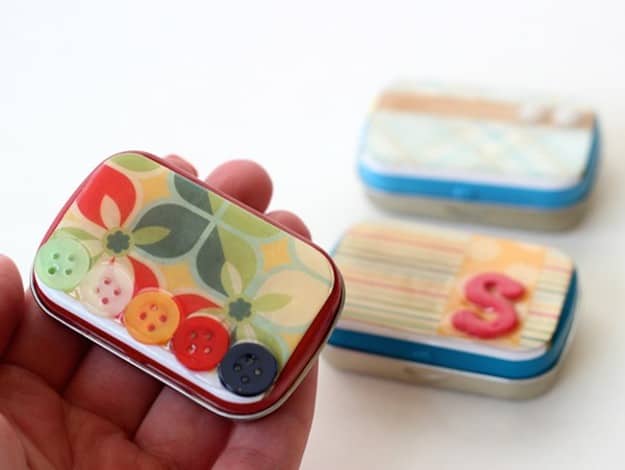 What can you store in these cuties? Just about anything!!!
I use one to hold tiny craft supplies (like the caps for the blade on my crafty cutting machine). I keep my extra camera SD card in another one in my camera bag. The third one held my ear buds for my iPod for awhile. But it could even work for storing jewelry when travelling, too!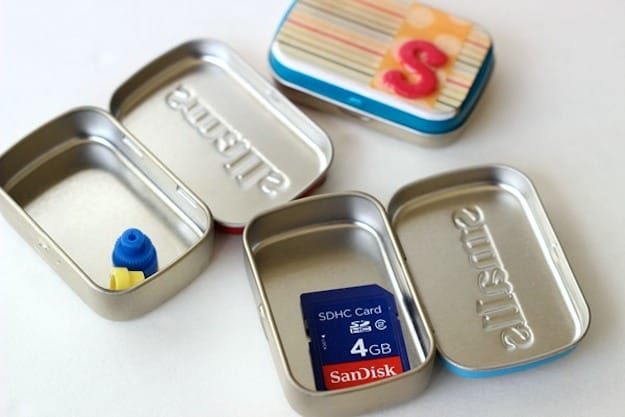 Want to make a fun little storage tin? Just follow these steps!
Altoid Tin Crafts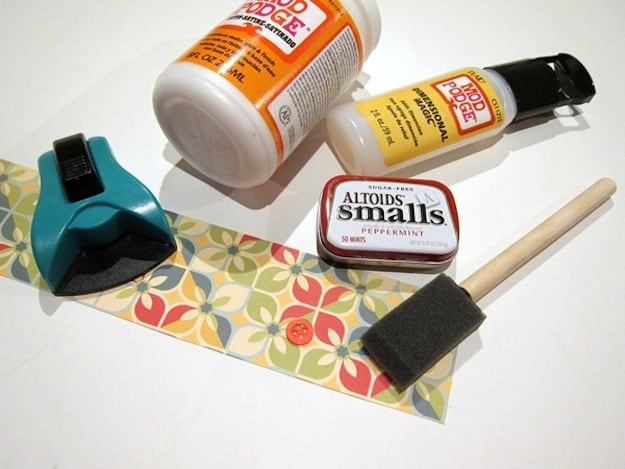 Step 1: Gather your supplies.
You will need:
Scrapbook paper
Round corner punch
Small tin
Foam brush
Scissors or paper cutter
Decorations (buttons, more paper, ribbon, beads, puffy stickers, etc.)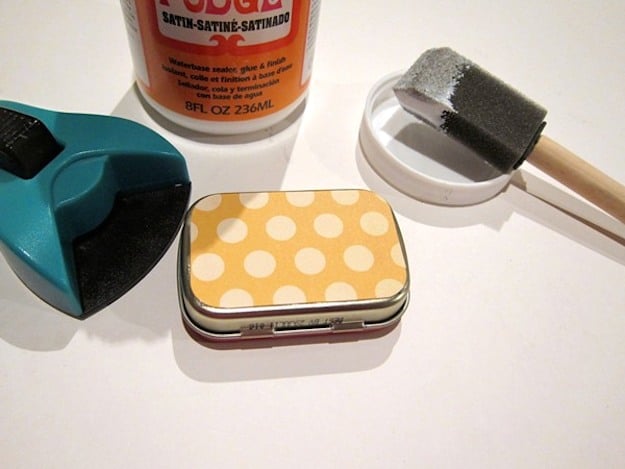 Step 2: Attach panel to the bottom. Cut two panels of coordinating scrapbook paper to fit snugly on the top and bottom of the tin. You can use a rounded corner punch to give the paper a more finished look if you want.
For the bottom, brush a coat of decoupage onto the tin and press and smooth one of the pieces of paper on top. When dry, brush another coat of decoupage over top of the paper to seal it. Allow that to fully dry.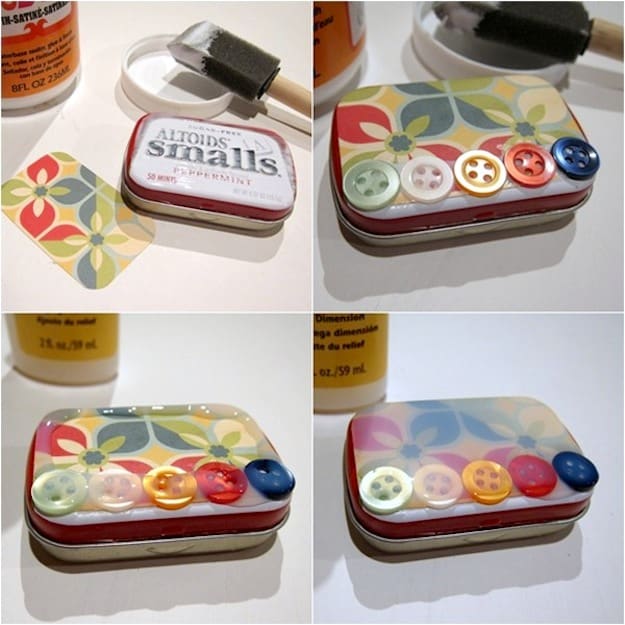 Step 3: Decoupage the panel to the top. Use the other piece of paper and brush more Mod Podge on top of the lid to adhere the paper down. Allow that to dry.
Step 4: Glue down decorations. You can add something decorative and cute on top of that panel to embed underneath the DM. I've used ribbon, buttons, beads, brads, puffy stickers, etc.
Those objects can 'float' in the DM if you do not secure them. So, just use a little bit of Mod Podge and glue the decorations down and allow that to dry.
Step 5: Carefully add Dimensional Magic. Then very carefully, pipe the DM around the edges of the top paper panel. Fill in the remaining area with DM. Work slowly because the medium will spread a little.
Taking your time also helps avoid creating bubbles in the glue. Allow the DM to dry thoroughly overnight. Enjoy your pretty new tin and . . .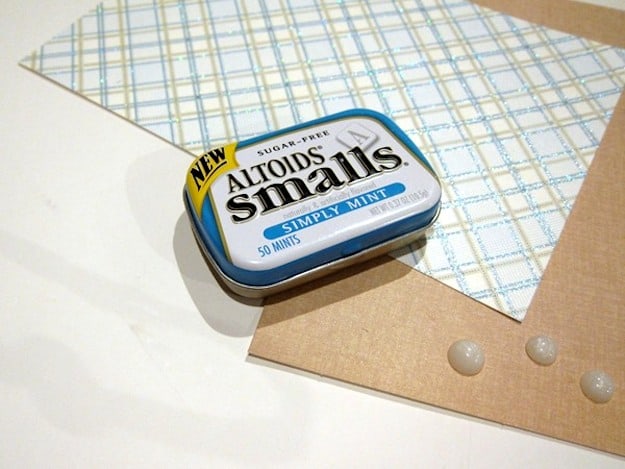 Step 6: Repeat the process with other cute little containers! Please tell me I'm not the only one that loves wee little (and fun!) storage solutions. So, don't throw out those tiny containers you may have around the house. Decorate and use them!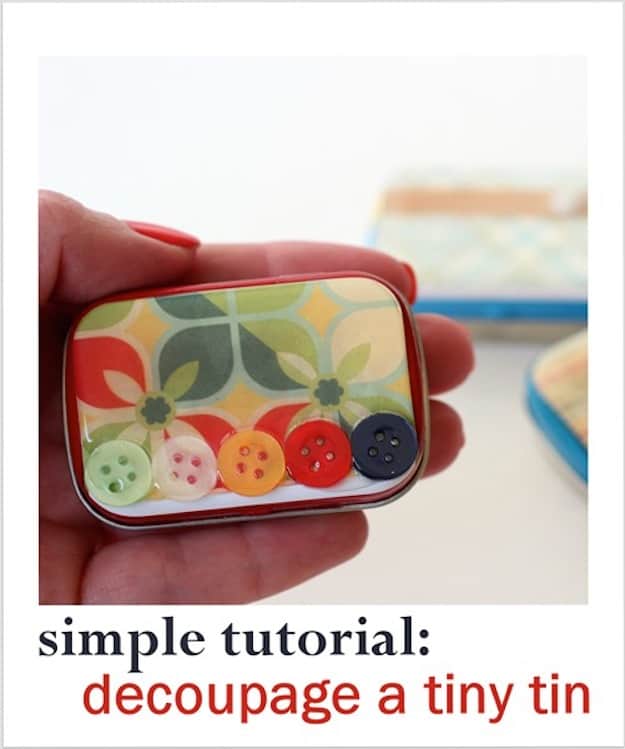 Now that you have made your tins, you are ready to check out more Mod Podge recycled crafts.
Now that you've learned how to decorate Altoid tins, check out these Altoid tin crafts from some of my friends!