Learn all about the Mod Podge Satin formula! Find out what it is, how to use it, and see some unique projects you can make.
I already wrote articles about Mod Podge Gloss and Mod Podge Matte, and I'm excited to finally share with you the third basic decoupage formula: Mod Podge Satin!
If I have to pick between the Gloss, Matte, and Satin formula – well, I have a dirty little secret – I almost always pick Satin. It's my favorite. It's true!
And let me tell you a little something about Mod Podge Satin that you might not know:
IT IS EXACTLY THE SAME as Mod Podge Gloss and Mod Podge Matte with the exception of the finish.
Gloss is shiny – very reflective of light. Matte is flat. The way that these Mod Podge formulas work is nearly the same as wall paint in terms of the sheen and how it is described. So what THAT means is that Satin is in between Gloss and Matte. It's not quite shiny . . . but it's not flat either.
I think the best way to describe it is with a visual. Let me show you:
Not only does the Satin only have a slight sheen – but it feels "soft" and smooth to the touch. That doesn't mean it doesn't dry or that it is soft like a blanket . . . you just have to use the formula and touch it to know what I'm talking about. I really love Mod Podge Satin. The halfway point between Gloss and Matte is PERFECT for me!
Cathie and Steve address this formula (amongst others) in the following video:
Now let's move onto the FAQ!
Questions About Mod Podge Satin
1. What is the difference between Mod Podge Gloss, Matte, and Satin? In terms of how they operate and being glues, sealers, and finishes – they are all the same. The ONLY difference is the sheen. Gloss is shiny, Matte is flat, and Satin is somewhere in between. They all do exactly the same thing.
2. How do I know which of the three basic formulas (Gloss, Matte, Satin) I should pick? There aren't any rules! You pick based on the finish you like best. I have all three and I just picked what I'm in the mood for.
3. What surfaces can I use this formula on? Wood, canvas, tin, metal, terra cotta, and more. If fabric is your base, use Fabric Mod Podge.
4. Can I use this to decoupage shoes? Or for outdoor items? Or for clothing? I highly recommend selecting the appropriate formula for your purpose using this guide HERE. The various formulas are not the same thing with a different bottle label. The specialized formulas have different ingredients, and different prices too. There's a reason for that.
5. How do I clean my applicator tools and brushes after using this product? Clean all Mod Podge applicator tools (brushes, squeegee and/or brayer) while wet with soap and water. Do it immediately while the tools are still wet before it dries.
6. Where can I buy Mod Podge Satin? This is a common selling formula, but not as widely distributed as Mod Podge Gloss and Matte. You'll probably want to check out my where to buy Mod Podge guide first.
To sum it up, you'll find it here: Amazon, Walmart, Michaels, Jo-Ann, Hobby Lobby, and AC Moore. If your local store is small or typically has a limited selection, make sure you call before making a special trip!
Are you ready for some project ideas using Mod Podge Satin? Check these out!
Satin Mod Podge
If you want to try the Mod Podge Satin formula, are are some of my favorite projects to start with. Click below for the tutorial!
A Petit Collage Tutorial
Photo Credit: lifeasathrifter.blogspot.com
Learn how to make the coolest collage wall art using magazine pieces! This is a great recycled craft idea.
Make a DIY Desk Organizer from Recycled Materials
Are you looking to get your place organized on a budget? Try one of these 20 ideas for a DIY desk organizer! Personalize them any way you like.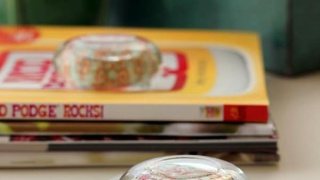 DIY Paperweights from Glass Candle Holders
Create gorgeous, customizable DIY paperweights from dollar store glass candle holders! This easy project makes a great gift idea, and you can personalize!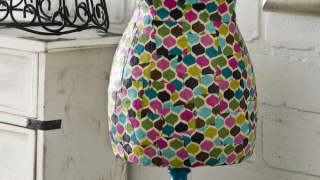 Easy DIY Dress Form Covered in Fabric
This DIY dress form project is such a unique home decor piece! Use fabric and Mod Podge to cover a dress form – customize any way you like.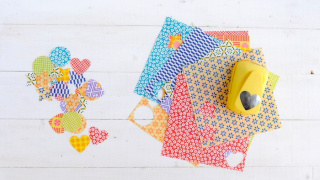 How to Make Stickers with Only Two Ingredients!
If you are wondering how to make stickers, you can do it with just two ingredients. You probably have the supplies in your house already!
Handmade Checkerboard
Photo Credit: www.infarrantlycreative.net
Upcycle an old toy box into a checkerboard! This is such a thrifty and ingenious idea.
DIY Jewelry Tray Using Old Scarves
Photo Credit: helloglow.co
If you have some old scarves headed for the giveaway pile, use them for decoupage! You can cover a wood tray and turn it into something fantastic.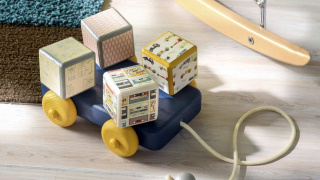 Easy Goodwill Toy Upcycle with Paint and Paper
Grab a Goodwill find and turn it into something awesome again. That's exactly what we did with this fun toy upcycle! It's easy to do with Mod Podge.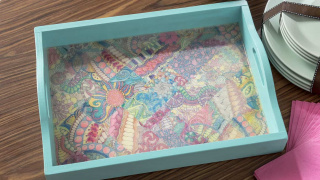 Decorate a Tray with Adult Coloring Pages
Do you have a bunch of adult coloring pages laying around and aren't sure what to do with them? Decorate a tray! It's easy and makes a great gift idea.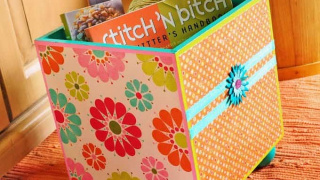 Easy Decoupage and Painted Wood Storage Bin
Storage doesn't have to be boring! I used bright paints, paper and decoupage on this wood storage bin – and now I'm storing my books in style.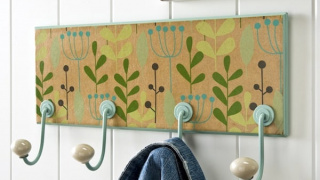 Floral Wrapping Paper DIY Coat Rack
I used a pretty piece of wrapping paper leftover from my birthday to decorate this DIY coat rack – with a little bit of Mod Podge and spray paint too!
How to Make a Map Clock with Mod Podge
If you want to decoupage with maps, you'll love this map clock! It's very easy to make with a few simple supplies and Mod Podge.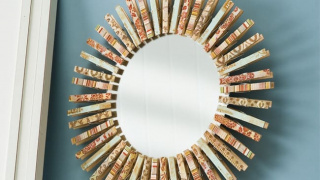 The Easy Way to Make a Clothespin Wreath Mirror
This will be one of the easiest decoupage crafts you'll ever do – learn how to make a clothespin wreath mirror using Mod Podge and your favorite papers.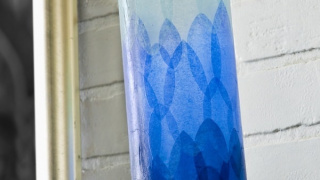 How to Decorate a Vase with Tissue Paper
Learn how to decorate a vase with tissue paper and Mod Podge. Such an easy way to update a plain glass piece, and makes a great gift!