Do you want to learn how to make a simple decoration for your next party? Learn how to make this easy glittery geometric paper garland!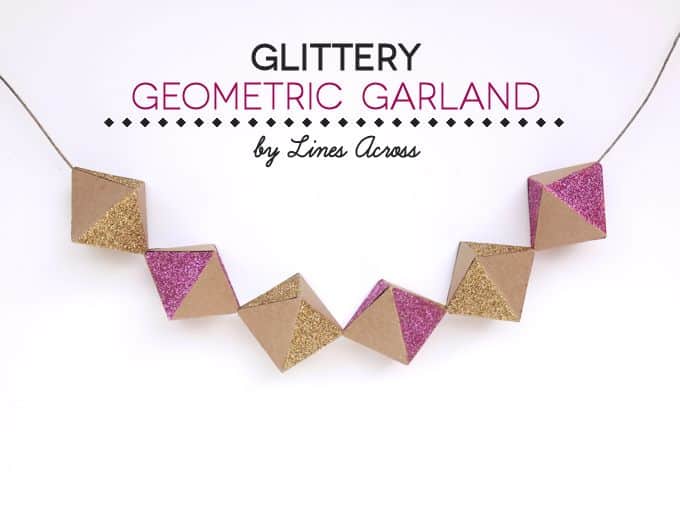 Hi, my name is Rachel from Lines Across, and I'm happy to be contributing here at Mod Podge Rocks! I'm a little obsessed with geometric shapes and bright colors, and often share free printable gift boxes. Today I'm sharing how to make a paper garland. If you like glitter crafts that are easy to make and you like party crafts, you're going to enjoy this.
I've had this project in mind since I shared a free printable for these diamond shaped gift boxes. I knew I wanted to make a smaller version that could be strung together into a fun garland for a celebration.
This paper garland project was pretty easy, but it took a little longer than I thought. It would be perfect as a project for a craft night with a few friends, as a part of a handmade wedding, or as something to make while watching TV.
Geometric Garland
What you need:
Cardstock and FREE TEMPLATE
Scissors and Glue
Mod Podge Gloss
Paintbrush
Glitter
Twine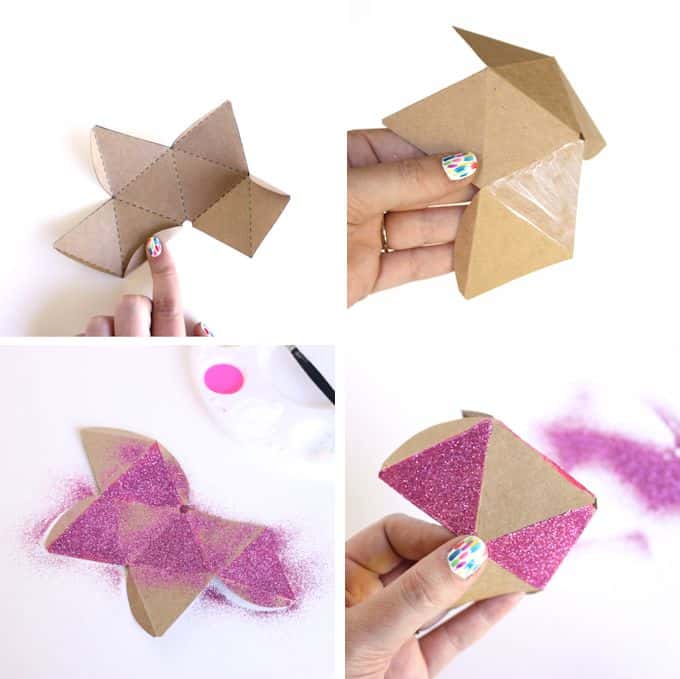 Paper Garland How To:
1. Print off the free printable template. Cut it out along the solid black lines. Be precise when cutting.
2. Fold along the dotted lines. I found it really helpful to score first.
3. Flip over the paper so that the printed lines are on the bottom. These will become the inside of the little boxes. Carefully paint a medium coat of Mod Podge over every other triangle (4 total).
4. Cover these triangles with glitter. To make sure the Mod Podge doesn't dry, you might want to paint/glitter one triangle at a time.
5. Let the Mod Podge dry, shake off the glitter, then use glue to assemble the boxes. (You can also cover the glittery areas with a second coat of Mod Podge to make sure that the glitter doesn't shed. It will still look nice and shiny after the Mod Podge dries.)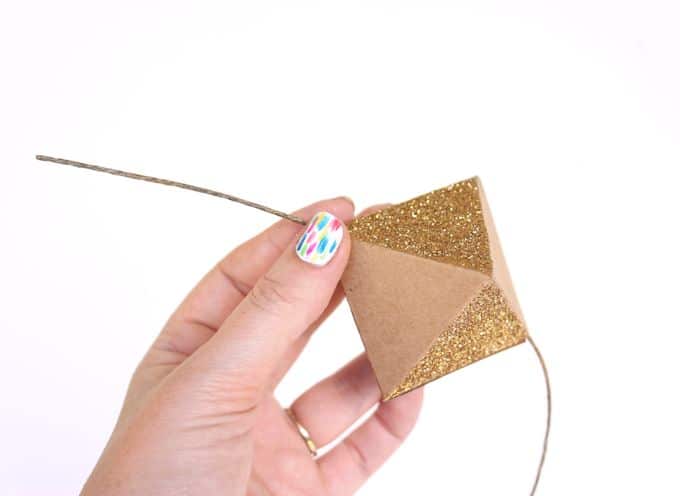 6. String together the little boxes and enjoy your paper garland! I had a LOT of trouble stringing together the boxes. First I tried putting a needle and embroidery thread through the top, thinking gravity would pull it through the bottom.
For some reason it just kept getting stuck inside the box. Then I tried tying embroidery thread to a piece of spaghetti. This was an epic fail. Enough said.
What finally worked very well was using a coarse jute twine. I covered one end (about 4 inches) in Mod Podge and let it dry in a straight line.
Then I threaded the twine through the boxes to finish my paper garland. Note: the hole on one side of the box is slightly larger than the other. Start threading through the smaller hole to make it easier.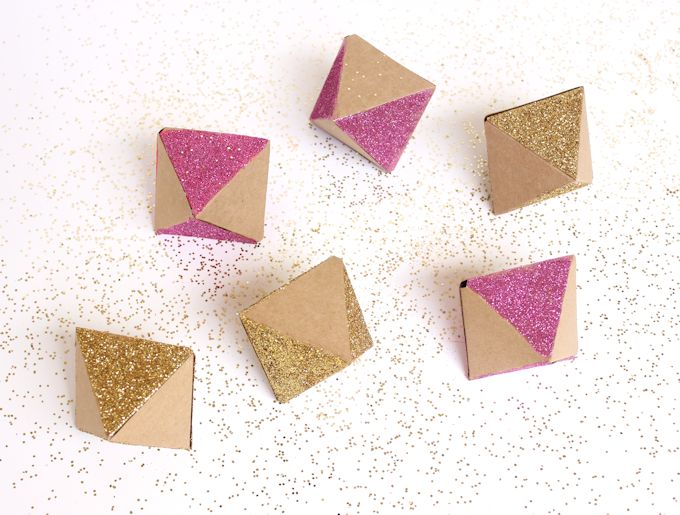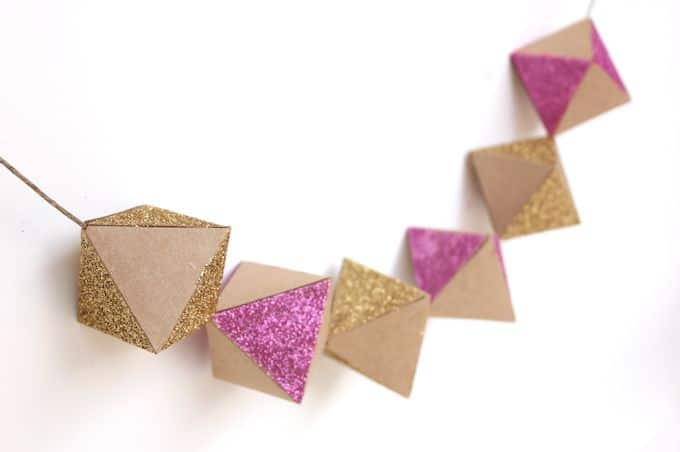 I just love the way the glittery pink and gold look next to the plain kraft paper. What paper garland color combos would you love?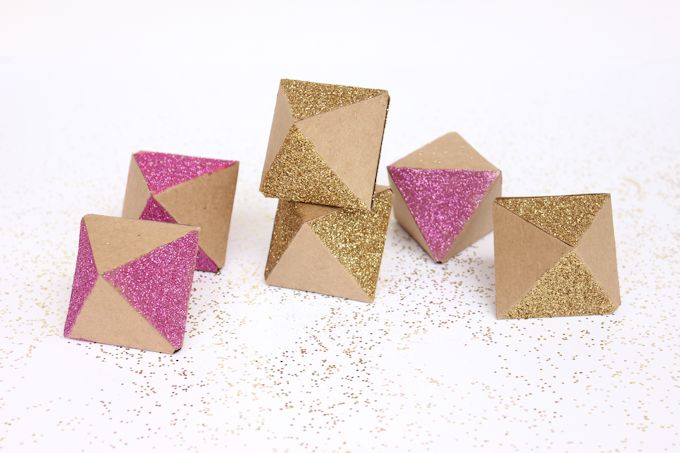 Thanks Amy for having me here today! Be sure to stop by Lines Across and say hi! If you enjoyed these basic paper ornaments, I hope you'll check out these other project ideas too: