Are you wondering how to make a banner? There are so many possibilities – get over 50 ideas that are perfect for your home or next party!
Skills Required: None. One thing I love about banners . . . they are so easy to make. None of these projects require any prior crafting experience.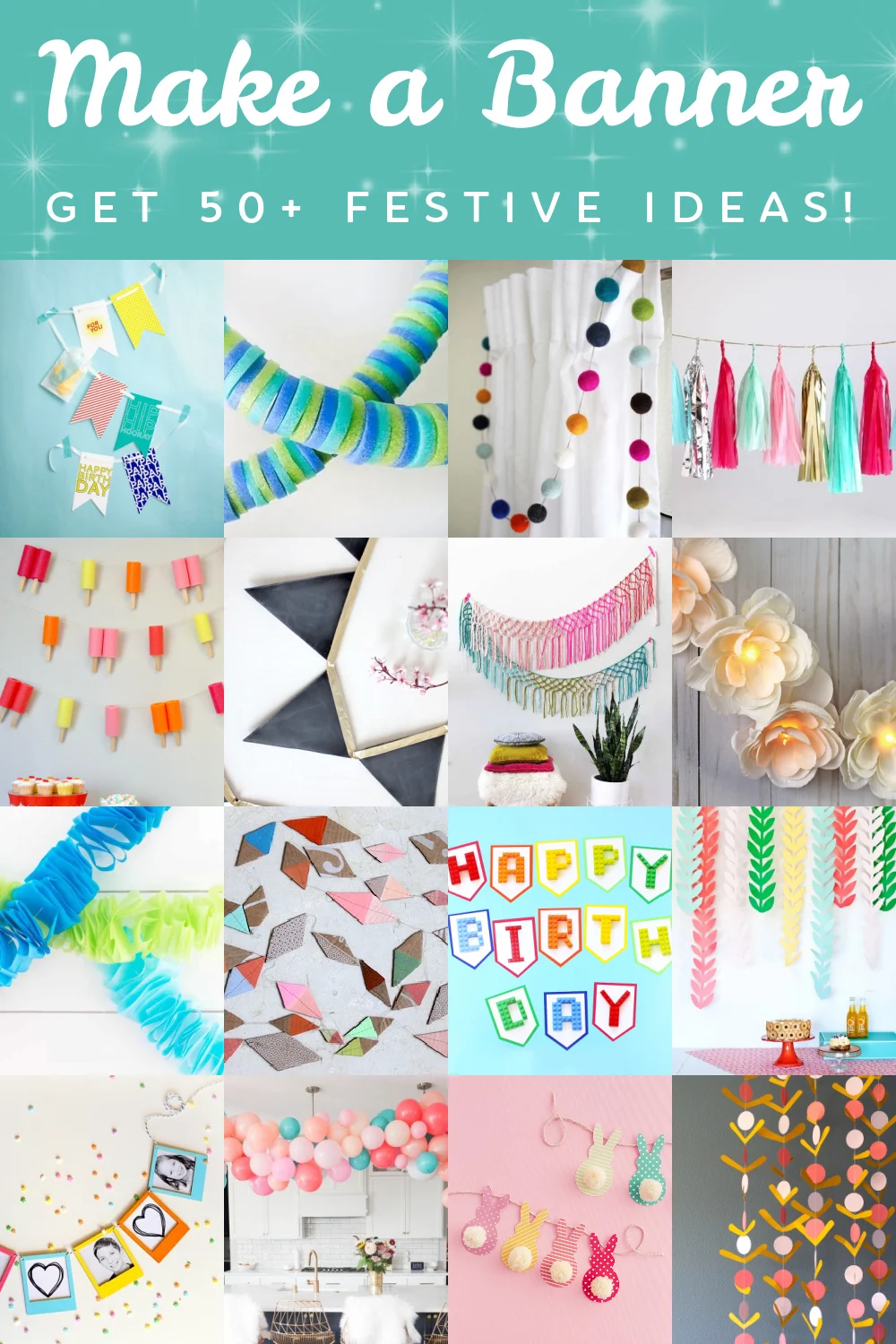 Whether you call them banners, buntings, garlands . . . whatever they are, they are perfect for hanging and perfect for decorating.
If you want to make a banner, you've come to the right place! Around here we absolutely love making garlands – for every occasion, and whenever possible. A party isn't a party without one!
With warmer weather right around the corner, summer holidays, and birthday and pool parties upcoming I figured it was time to share 50+ ways to make a bunting that you can enjoy as well.
There are so many ways to do it . . . these are over 50 of my favorites! There's a little bit of something for everyone here, in a variety of styles.
If you love homemade banners, you've come to the right place. Visit these projects from my friends below to get inspired. Then let me know which one you like the best in the comments!
---
Would you try to make a banner? Let me know in the comments! I'd also love for you to visit these additional project posts: