Make DIY cake stands perfect for parties and also for unique home decor! Learn how to make and decorate with these 30+ cake plate ideas.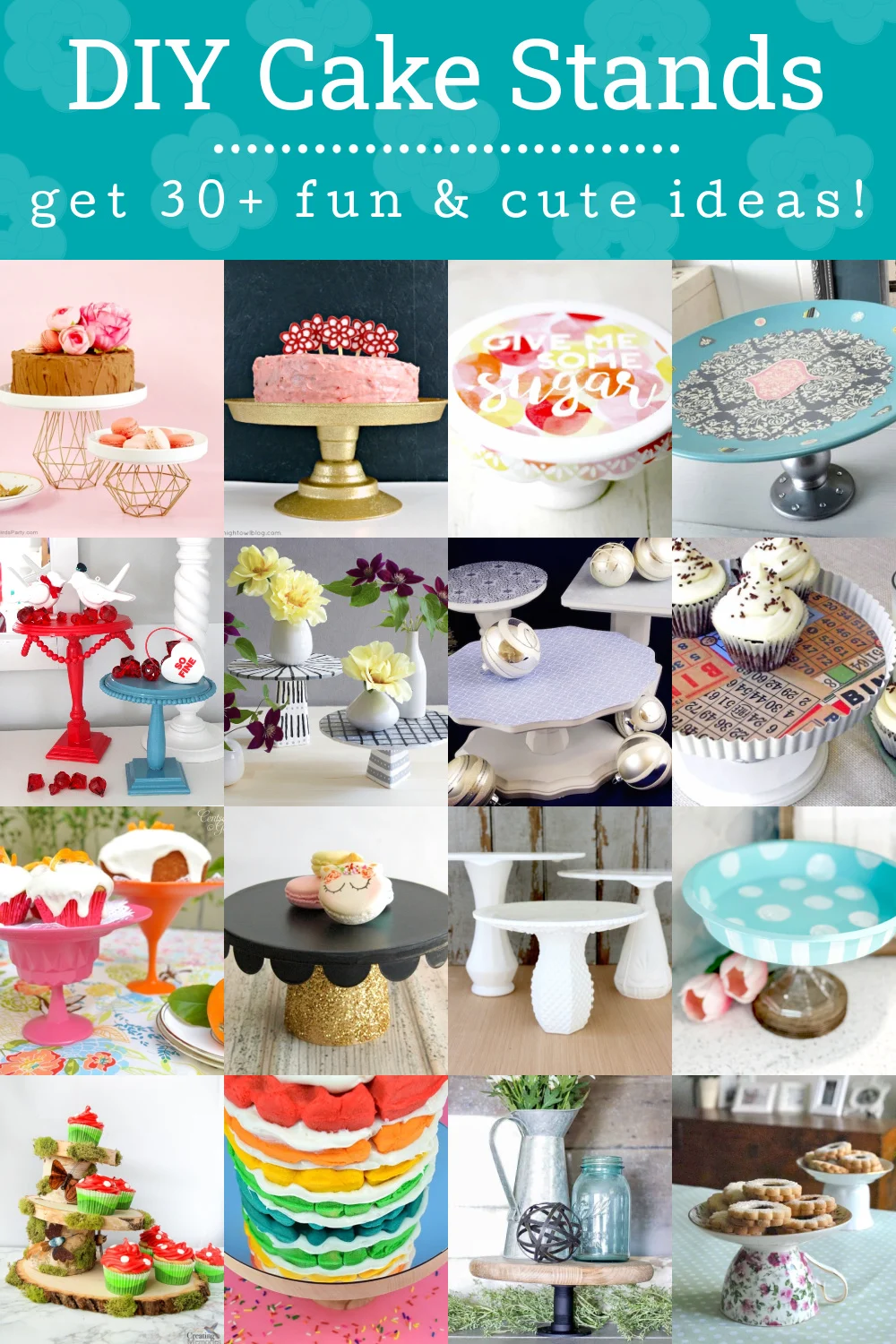 Some strange things happen to a person as they get older, at least they have to me. Once I hit my 40s, I started enjoying things like shopping in drugstores (I love the As Seen on TV section) and going to be early. Complaining about how things aren't like they used to be has become a thing for me . . . especially when it comes to movies and music.
My decor style has changed slightly too. It's not completely different. But particular decor pieces I may have not enjoyed before? I enjoy them now. And decorating with cake stands is one of those things! I've really gotten into DIY cake stands lately. You can definitely make your own, and not spend a ton doing it.
I'm excited to share over 30+ DIY cake stands you're going to love, made out of a variety of materials. Whether it be wood, metal, ceramic, glass . . . there's a little something for everyone on this list. It really depends on the style of your home and what you are going to use it for.
Not only are these cake stands perfect for decorating, they are perfect for parties as well! That's typically what a cake stand is used for, of course. Actual dessert.
Don't forget to check the Goodwill or Dollar Tree to get surfaces or pieces/parts for your DIY cake stands. I always seem to find candlesticks and plates at the Goodwill, and the dollar store has those and more. You can make these projects for pennies on the dollar by shopping smart.
Are you ready to see the ideas? Simply scroll down to check them out. Then let me know what you think in the comments! Have you tried any of these projects?
DIY Cake Stands
Learn how to make some beautiful DIY cake stands as an accent piece for your next party. These cake plates will also work in your decor! You'll get a few options for cupcakes and cake pops as well.