Want to make your cake pops stand out on the dessert table? Try one of these 30+ DIY cake pop stands!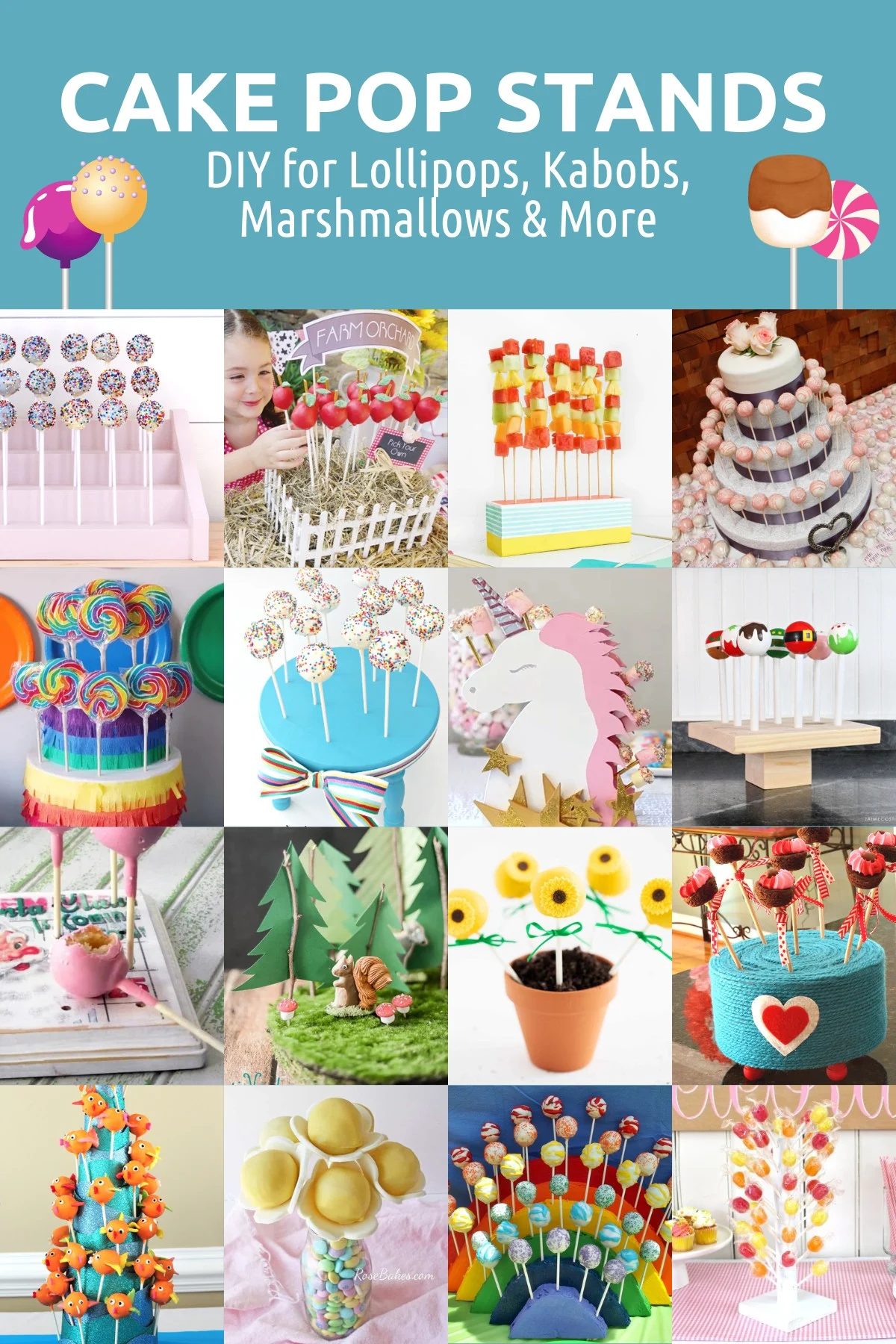 Cake pops became really popular around 2010. Everywhere you looked online you would see a new cake pop recipe, theme or ways to package them. Once Instagram became popular, the online cake pop craze was slowly replaced with other sweets like push-up pops, red velvet, cronuts and freakshakes.
But this doesn't mean that people just stopped making cake pops! In fact, they can still be enjoyed at weddings, showers and birthday parties. They can be part of a beautiful dessert table and have many ways of being displayed.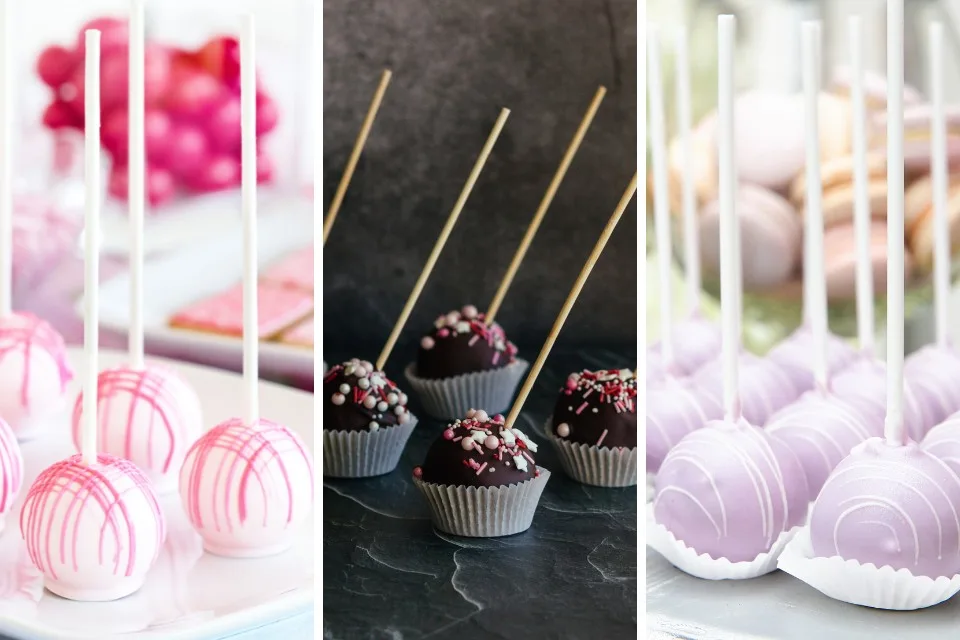 How to display cake pops
The easiest way to display cake pops is to put them upside down like the photos above. However, many cake pops don't look right upside down or with a flat top that would be created by the plate. You can purchase cake pop stands that hold the pops upright, but they are either too plain or too expensive. This means that creating your own cake pop stand is definitely worth the time and effort! Plus, it can be used to hold anything on a stick like lollipops, kabobs or chocolate dipped marshmallows.
Scroll down to see all of the fun ways you can display cake pops in a DIY stand at your next event…
---
Did you like these DIY cake pop stand ideas? Share with your friends using the buttons below. Then check out these other DIY party posts: