Use a mold and embossing tools to create simple, gem drop earrings with a two tone copper & gold effect! Perfect for yourself or as a gift.
Skills Required: Beginner. You'll be adding clay to molds, using embossing powder, and assembling the jewelry. If you've crafted before you should be fine!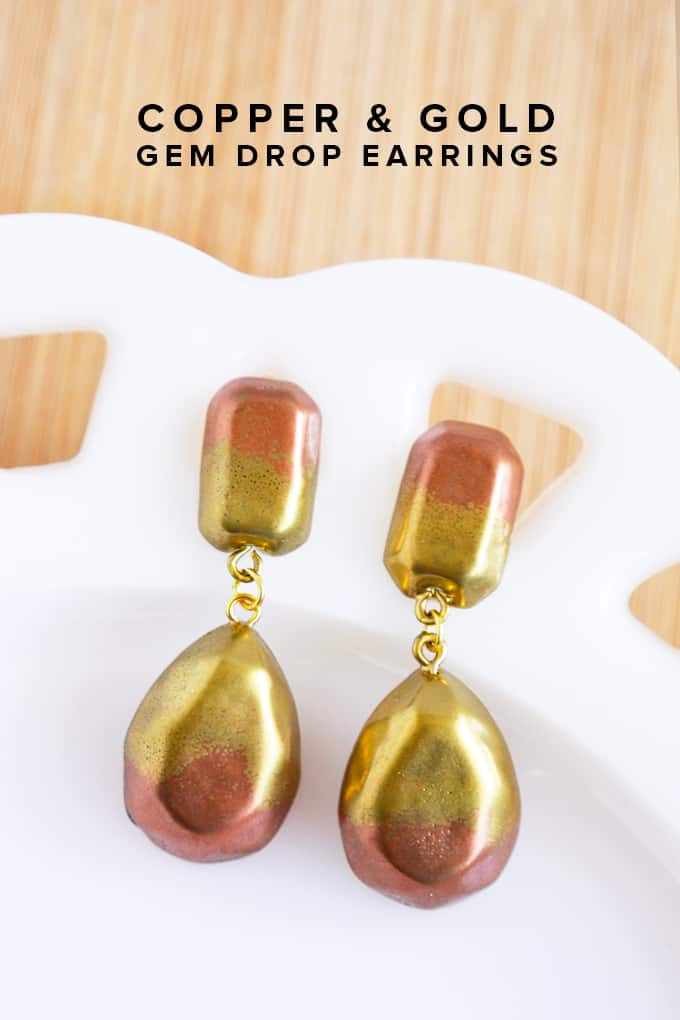 Hello friends! This is Aki from Minted Strawberry – and I'm so delighted to be sharing one of my favorite jewelry ideas here at Mod Podge Rocks! If you like fashion crafts, this is going to be a fun idea you'll want to try in a variety of colors.
Today I'll be showing you how you can make simple gem drop DIY earrings with a silicone mold and some embossing tools. I love two-tone effects – especially in jewelry.
I was thrilled when I found out I can make a double-dipped effect using embossing materials, so I tried it with two metallic colors I love most – copper and gold!
Make Simple Drop Earrings
Gather These Supplies
Polymer clay in white
X-Acto knife
Embossing powder in Copper and Gold
Embossing ink
Eye pins
Earring posts
Jump rings
E6000 Glue
Jewelry pliers
Wire cutter
Step 1. Knead your polymer clay until pliable with your hands, and use your gem mold to make gems in the shape that you like.
Chill the polymer clay in the fridge while still in the mold to handle it better, about 20 minutes. Make two sets of each shape.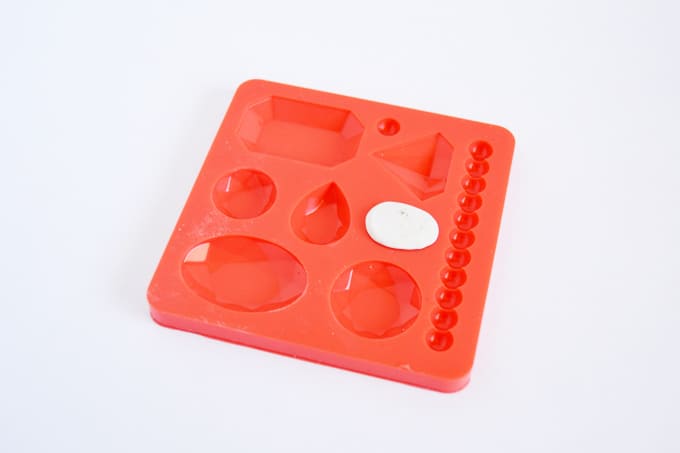 Step 2. Cut off the excess clay with an X-Acto knife or box cutter.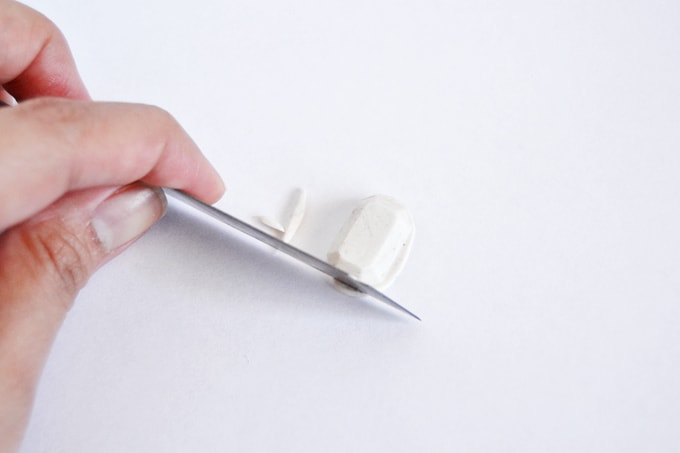 Step 3. Attach an eye pin on the sides where you want your shapes to connect using bent-nose jewelry pliers for convenience.
Make sure the clay is chilled before you do this step to prevent the gems from deforming. Bake your clay according to the package's directions.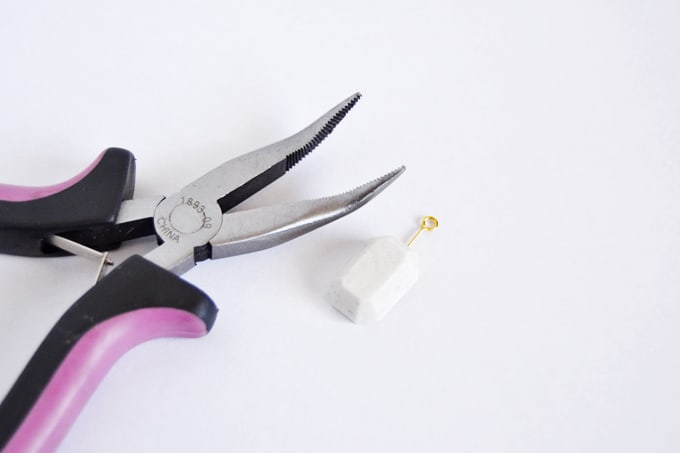 Step 4. After it cools, press about half of the gem (the side without the eye pin) in an embossing ink pad like in the photo below.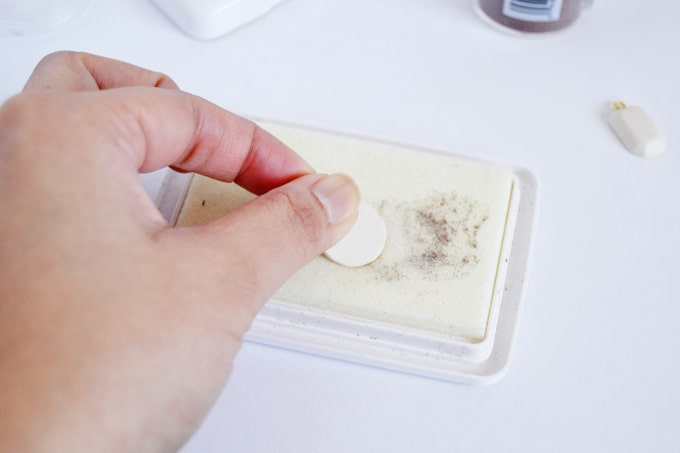 Step 5. Next, dip it into your copper embossing powder and tap the excess out. Using your heat gun, melt the embossing powder until it's shiny and flat (it takes about 1-2 minutes).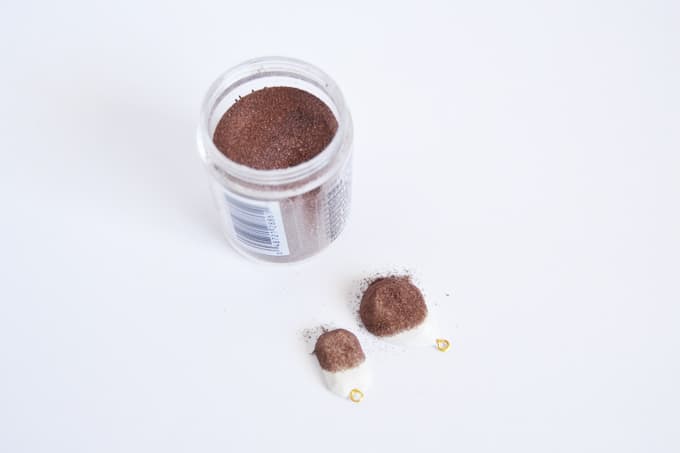 Step 6. Do the same with the rest of the white parts, except this time dip it into the gold embossing powder. Brush off the powder in the areas where you don't want the gold in (like the majority of the copper areas).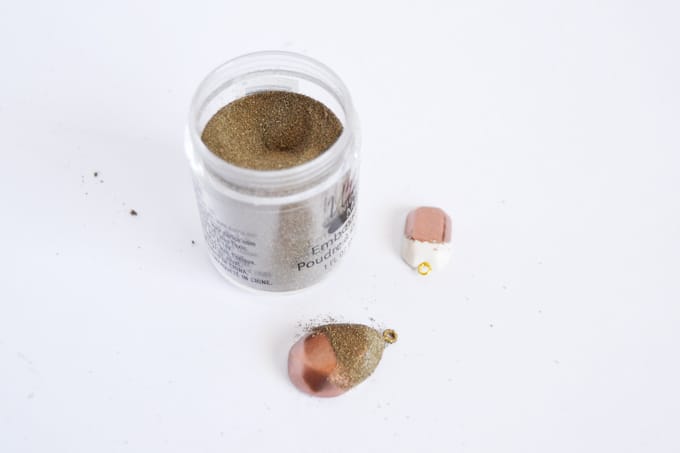 After melting on your drop earrings, this is how it'll look like. I love the little dots that you can see when you look closely, where the gold and copper meet.
You have the option of coating the back as well with embossing powder, but I only did the back of the teardrops for mine.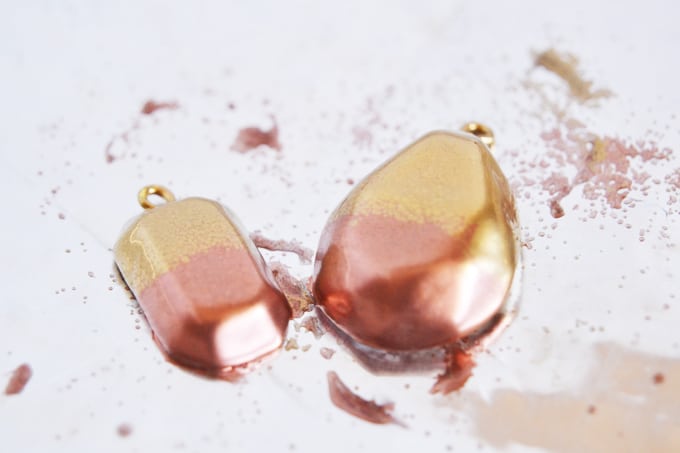 Step 7. Since the back of the rectangular gems won't be seen, I skipped coating it in embossing powder. You may choose to do so if it bothers you.
After embossing your gems, attach an earring post on the back of the top earring piece like in the photo below using some E-6000 glue.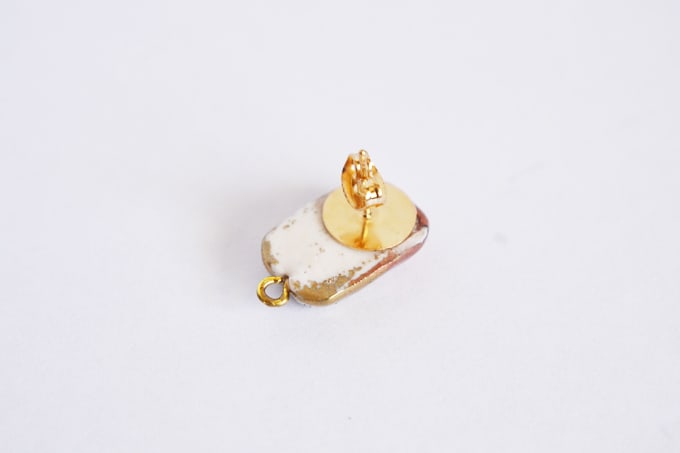 Step 8. Finally, attach both of the pieces with a jump ring. And you're done with your drop earrings!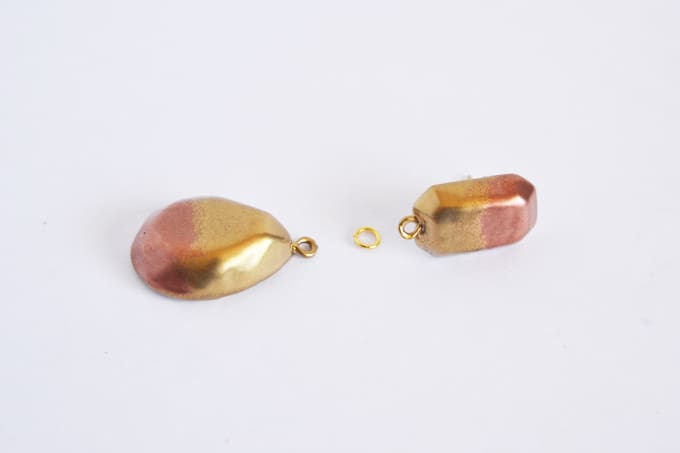 That's it! Make these DIY drop earrings in different color and gem combinations for yourself or as a gift for friends or even mom for Mother's Day! It's guaranteed to be a unique, one-of-a-kind gift that is sure to please.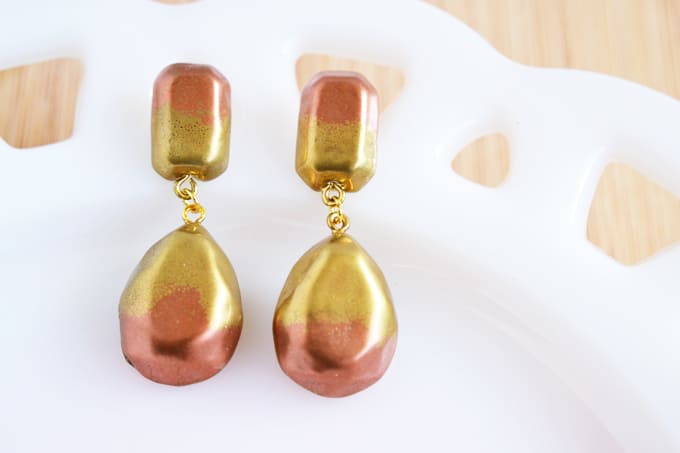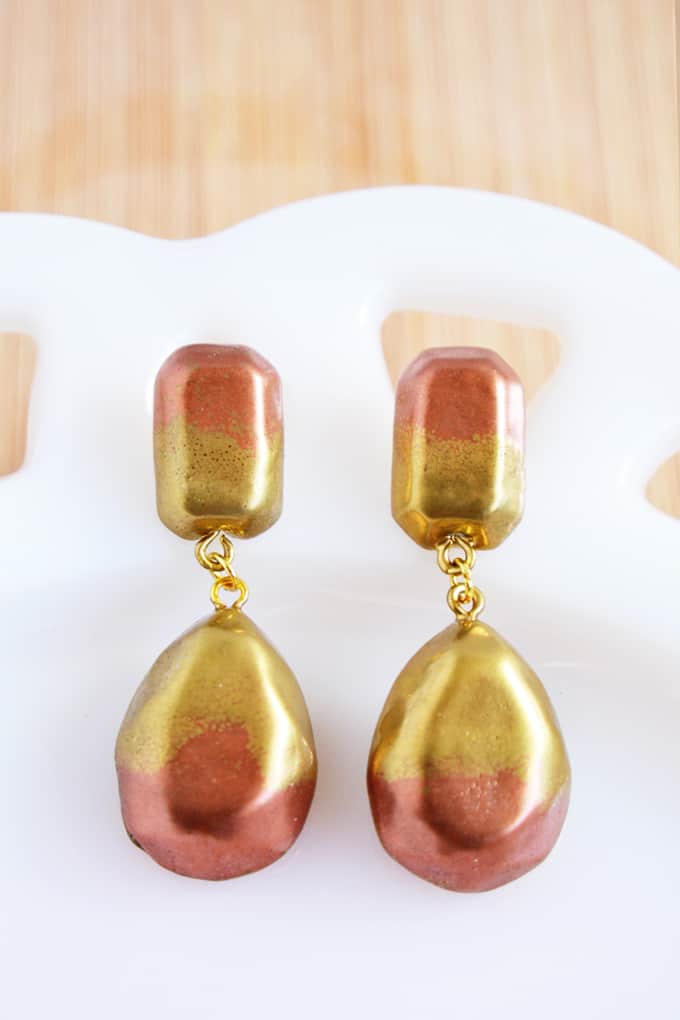 I hope you had a blast with this tutorial! Don't forget to visit my blog or any of my social media for tutorials, printables, inspiration and more!
---
If you enjoyed these DIY drop earrings, I'd love for you to check out these other Mod Podge jewelry projects: