Use Mod Podge and a cool vintage find to make this map wall art. This project will look great with your home decor – and it's so easy!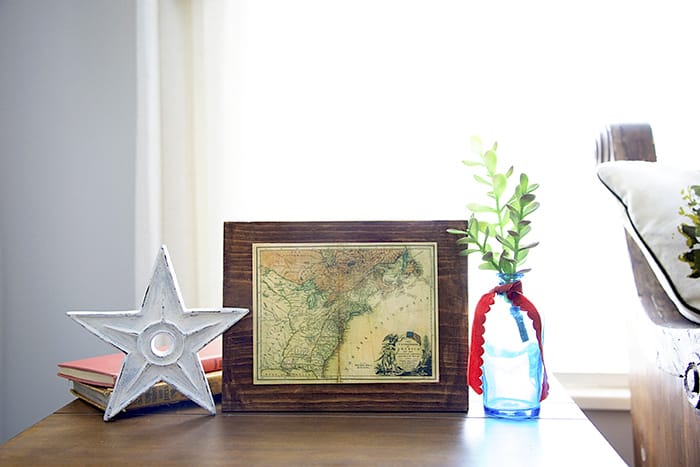 Happy summer, friends! Natalie here from natalme.com and I am so excited to share with you this festive map craft just in time for the 4th of July! I think maps look really good with farmhouse decor, so this project really excited me.
Did you know that there are tons of free map images that you can find through the Library of Congress?? It's true! There are tons of royalty free images and maps that you can easily download and use for projects.
This is just one map that I found for a 4th of July project, but there are many more that would be just as fun to use! I'm going to show you how to make it for your own decorating . . . and you can alter the style of the map to fit whatever look you like.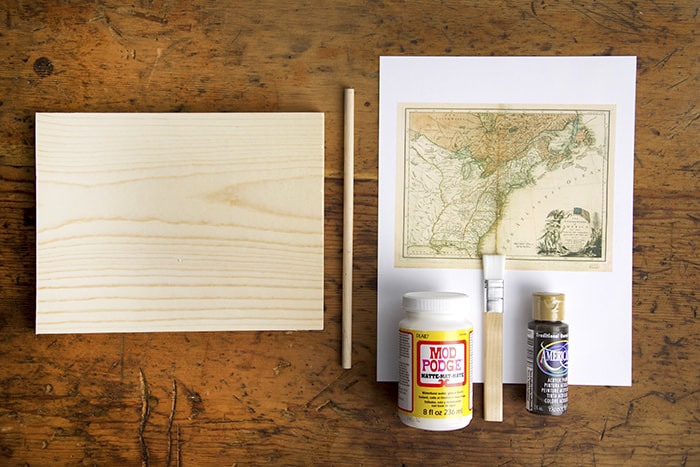 World Map Art
All you need to make this map wall art project is:
1 x 8 board cut to 9 inches
Printable map that you can download HERE (just search for a map image!)
Wood dowel
Wood stain or craft paint
Scissors
Paintbrush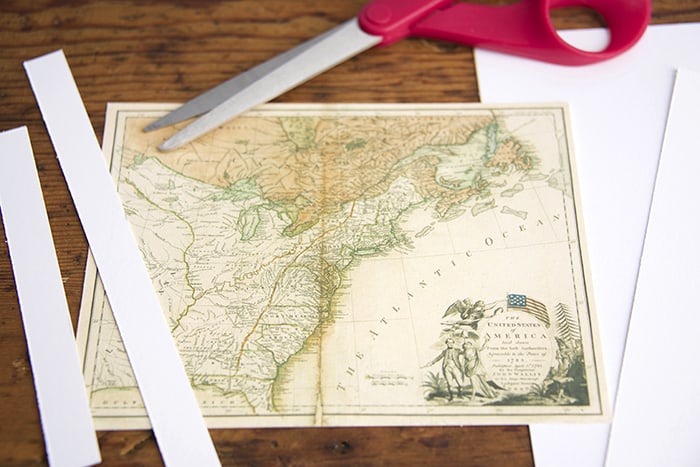 To get started, print your map image with a inkjet printer, or send it to you local photo lab.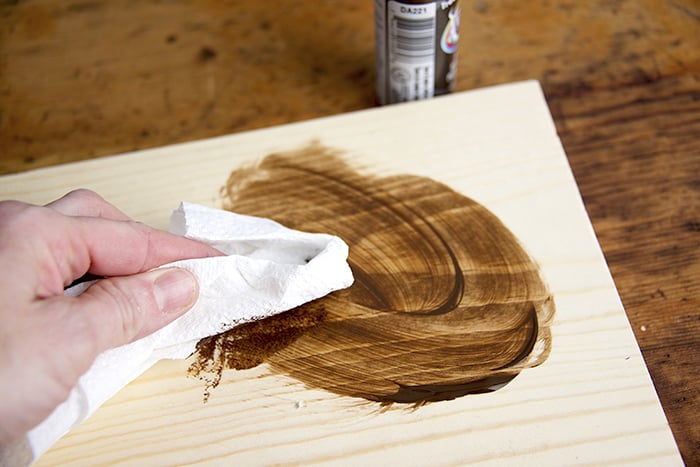 Next, prep your wood board by staining or painting it. Allow it to fully dry before going to the next step.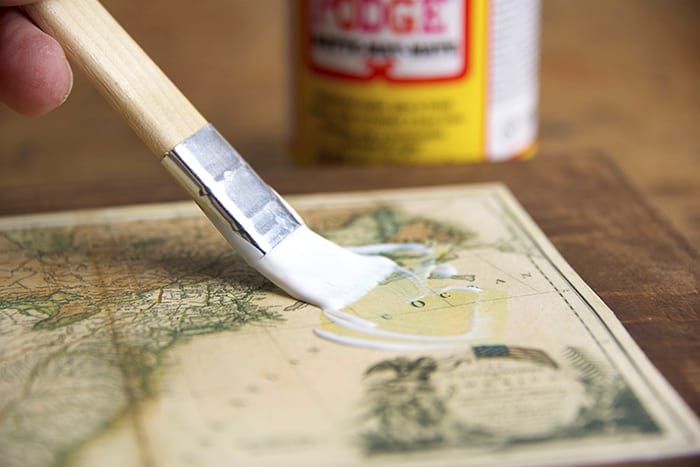 When your board is dry, center your map on top and use Mod Podge to adhere it to the wood surface.
I prefer the Matte Mod Podge for a project like this as it gives it such a nice finish.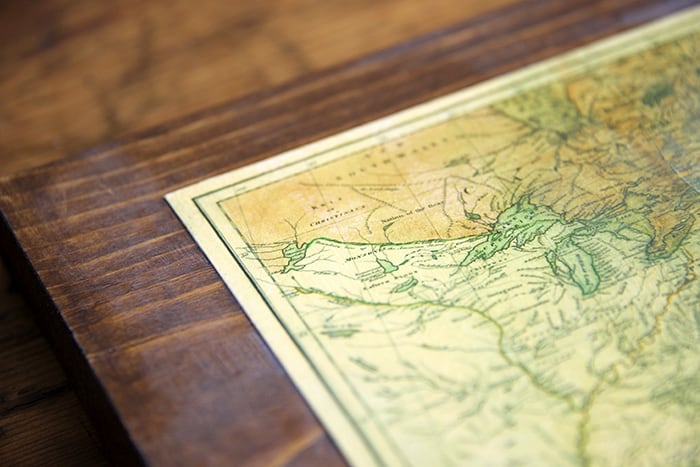 When the Mod Podge is dry, give your map wall art a second or third coat if needed.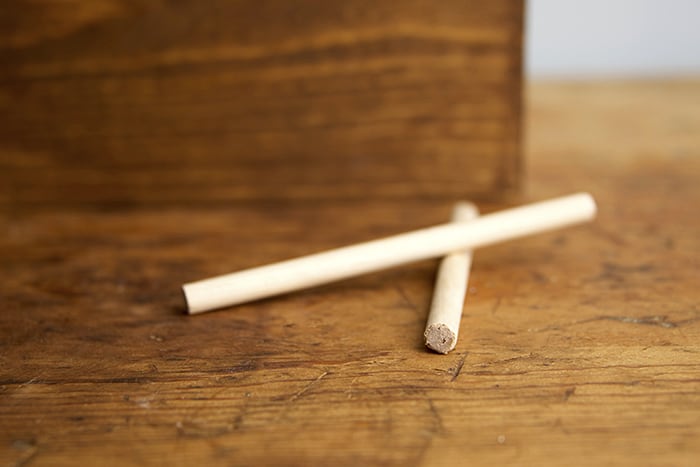 After you have finished adhering your map to your board, cut your wood dowel into two four-inch pieces. Wood dowels are fabulous supports for a wood board so it can be displayed upright and not fall over.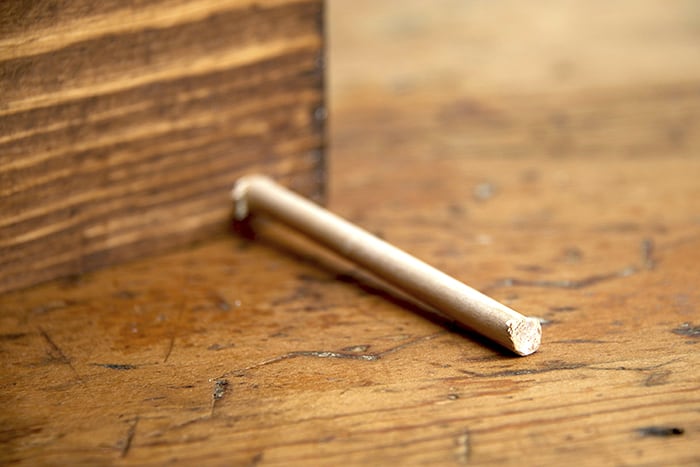 After cutting your wood dowel, sand any rough edges if needed. Next, either glue the dowels to the back of your board, or drill holes and insert the dowels.
I would suggest placing the dowels about 1/2″ from the bottom of the board on both sides. This will give your project the best support so it won't fall over.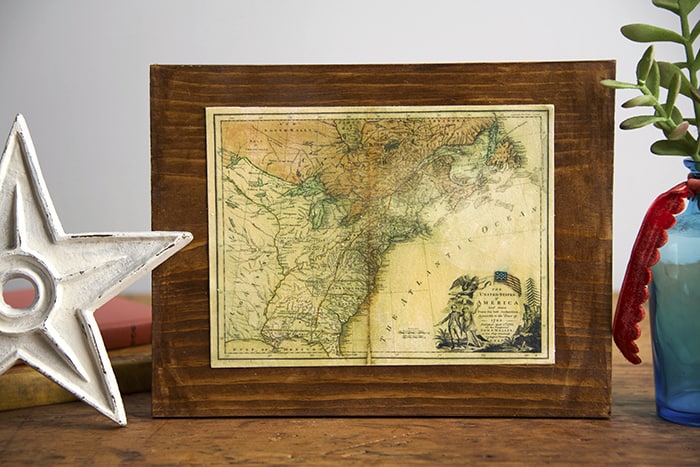 That's it! Now your patriotic map is ready to display!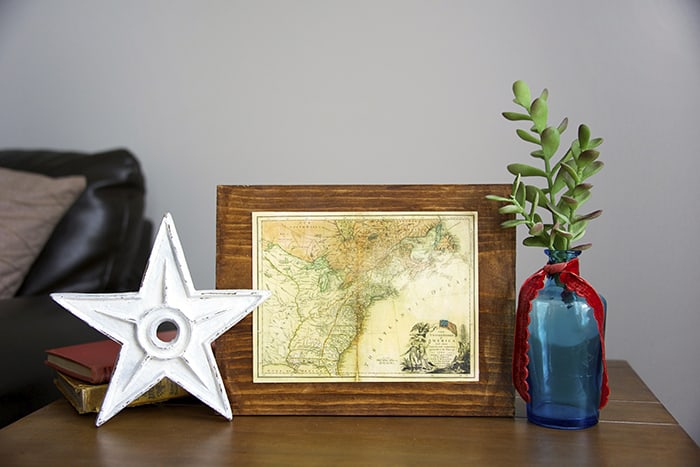 I intended to make this to display during the 4th of July, but I love how it turned out so much, I think I will leave it up year round!
Be sure to check out the Library of Congress for more downloadable maps and images! It would be fun to create a series of map projects, and you could even create this on a larger scale by having a photo lab print a poster size version!
---
If you enjoyed this craft idea for your decor, I'd love for you to check out these other projects I also think you'll like: