This unique hand lettered map canvas art is an easy and budget friendly way to decor a wall – plus you can customize with any words you like!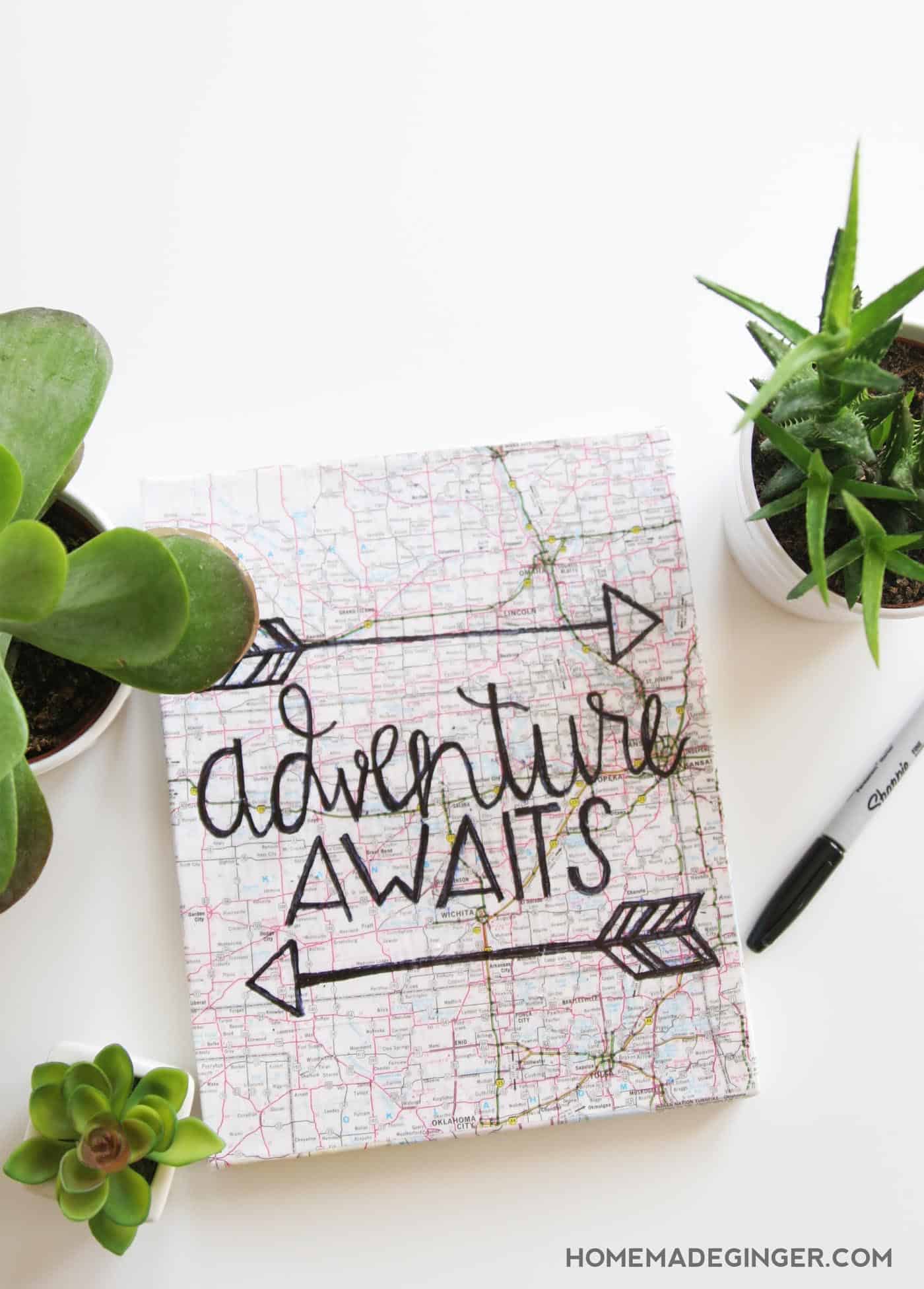 I'm currently working on my soon-to-be baby boy's nursery. Since we are going with a loose theme of vintage camping decor, I wanted to incorporate some maps.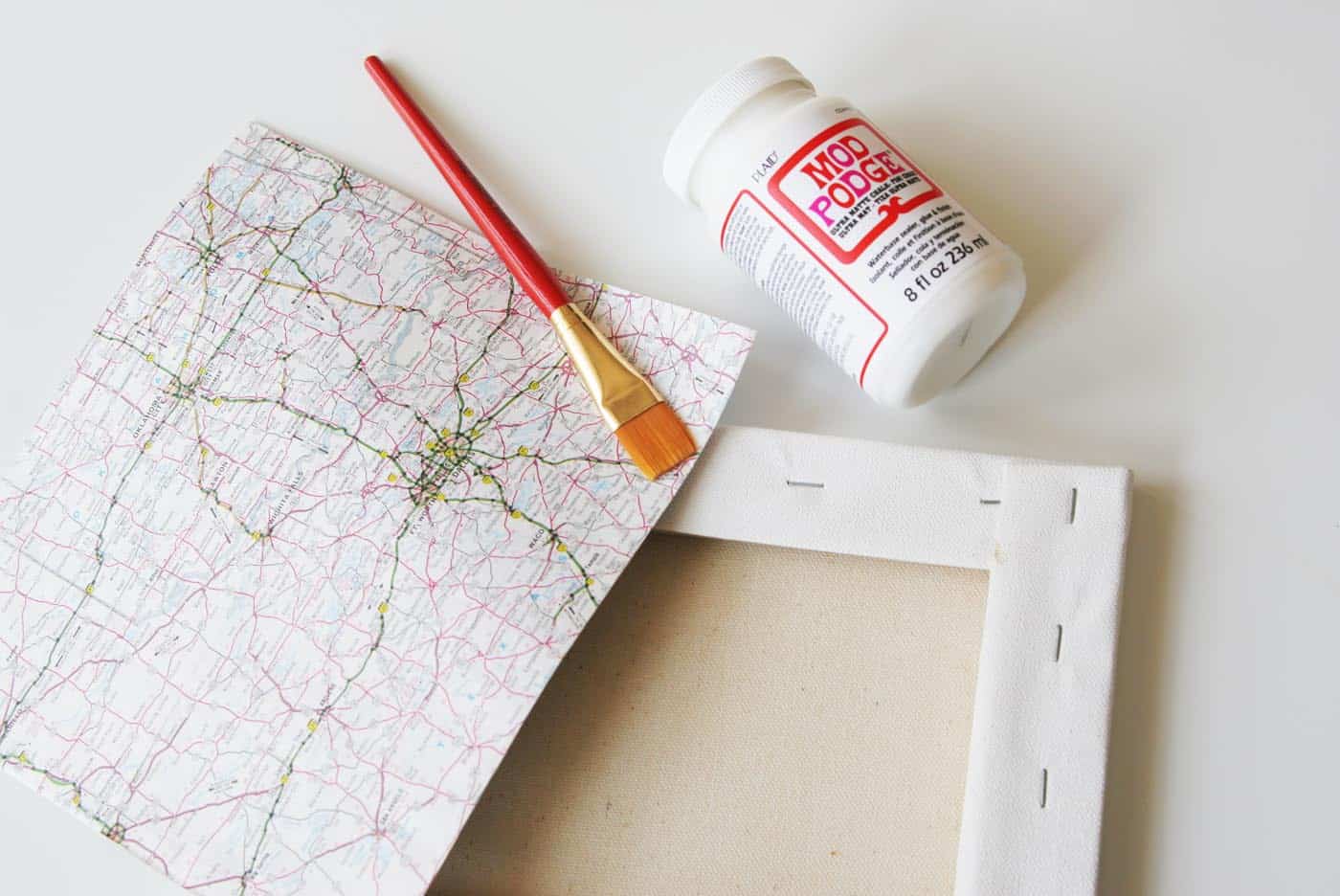 Map Canvas Art
This hand lettered map canvas art fits the bill! I came up with an easy way to hand letter on a canvas covered with the maps and, even if you don't consider yourself good at lettering, this method should work for you!

DIY Canvas Map Wall Art
Here's what you need:
Canvas
Maps or scrapbook paper
Paint Brush
Ultra Matte Chalk Mod Podge
Chalk, crayon or graphite
Sharpie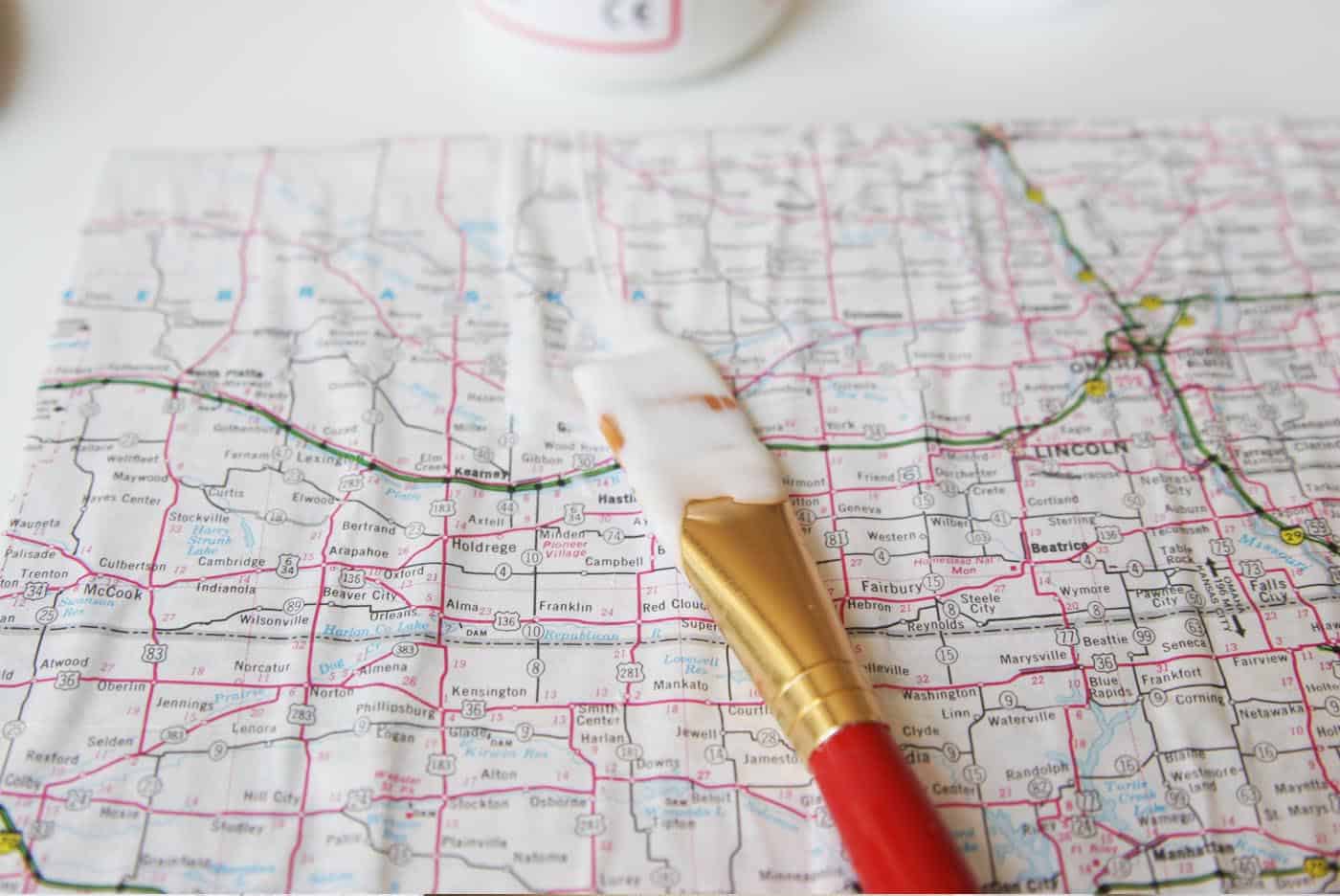 The first step is to cover your canvas using maps or scrapbook paper. I used the Ultra Matte Chalk Mod Podge and loved the finish it gave!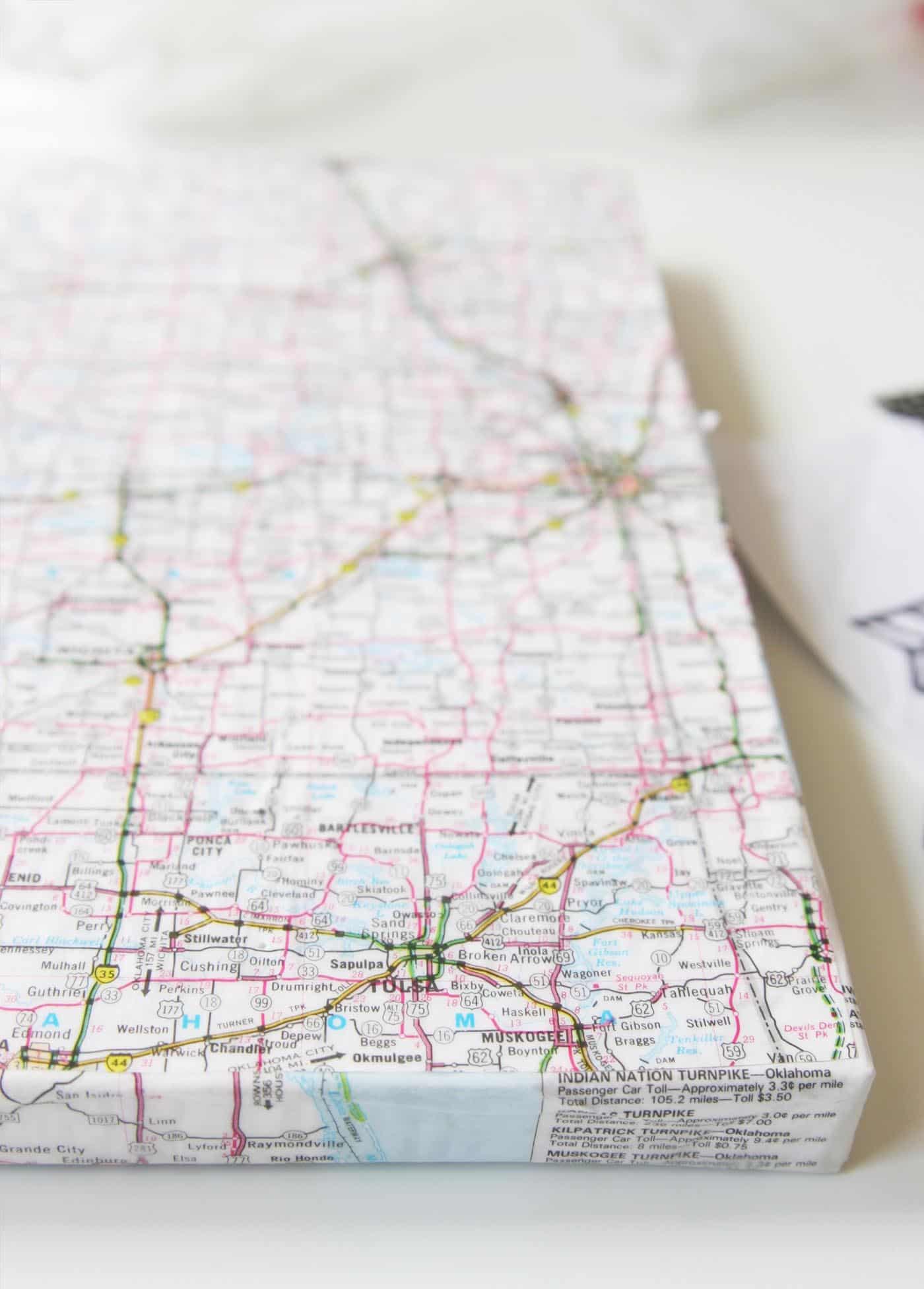 Make sure to wrap your paper around the edges of the canvas for a finished look.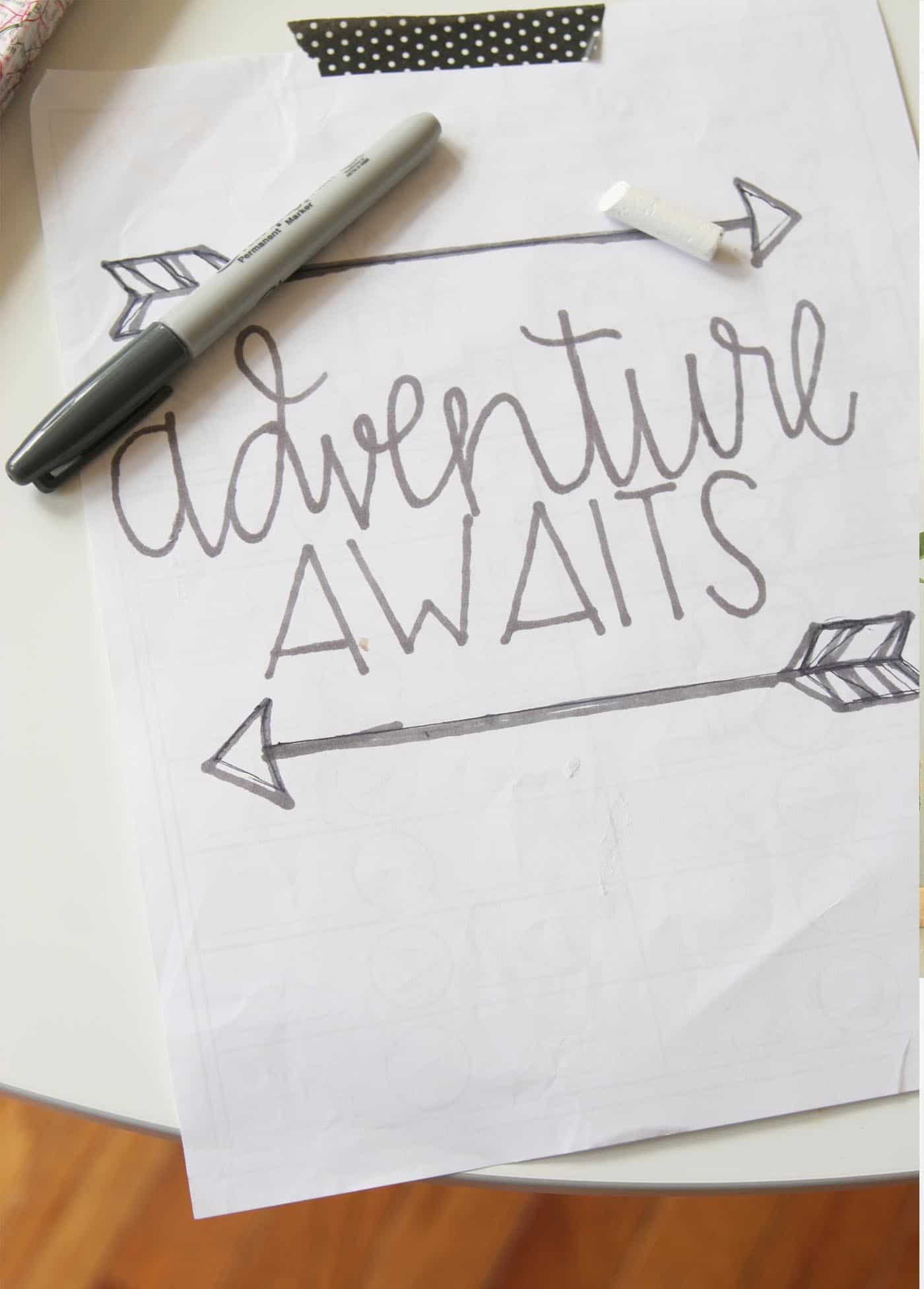 Now it's time to plan out your lettering. You can use a free printable you find online, or freehand something. I tried out a few different ways to write my phrase and practiced until I liked how it looked. But this would easily work just as well with a print out.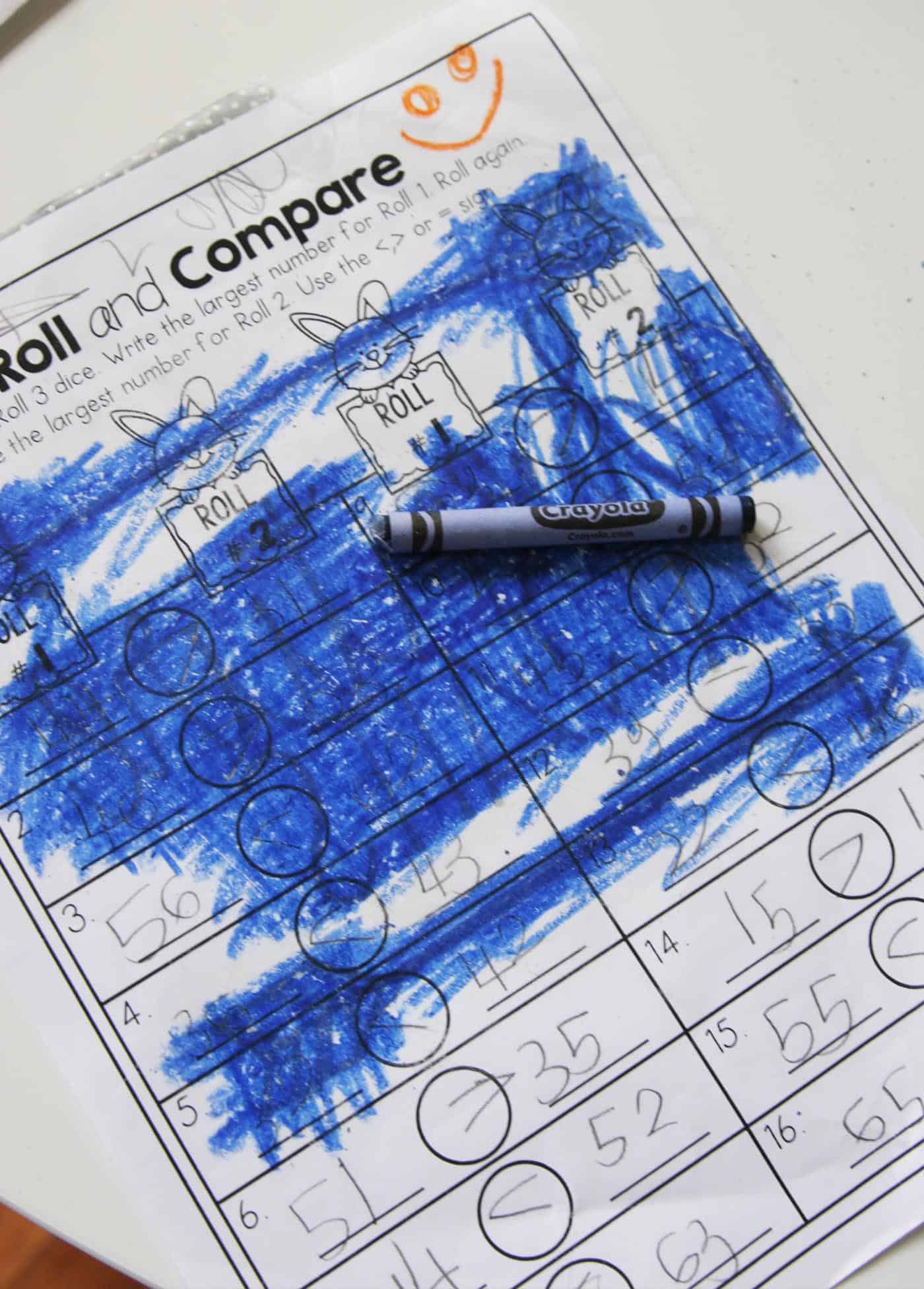 Now it's time for the interesting part. Flip over your paper. As you can see, I drew mine on an old worksheet of my daughters. I save all of her papers and use them for scrap paper – just a free little tip!
Pressing down very hard with a dark crayon, color all of the areas that have writing on the other side. I should have used a black crayon for this step, but it still worked out fine. You could also use graphite or even chalk if your canvas is covered in a dark colored paper or paint.
Tape your paper to the canvas and trace over the letters, pressing very hard with a pen or pencil. You may want to go over each letter a few times.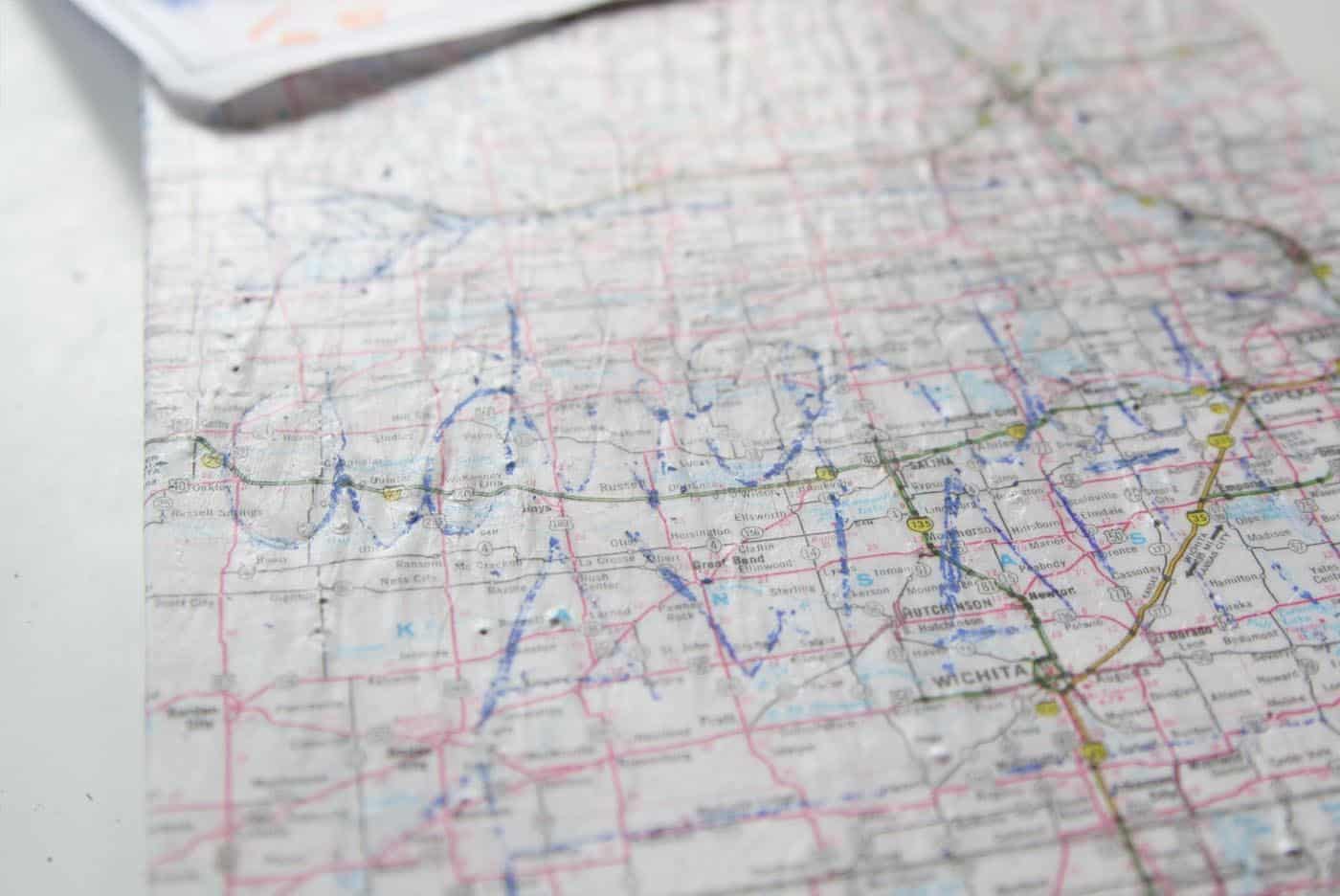 When you lift the paper up, the crayon will have transferred onto the map canvas. It's very light, but just enough to see to trace it with a Sharpie!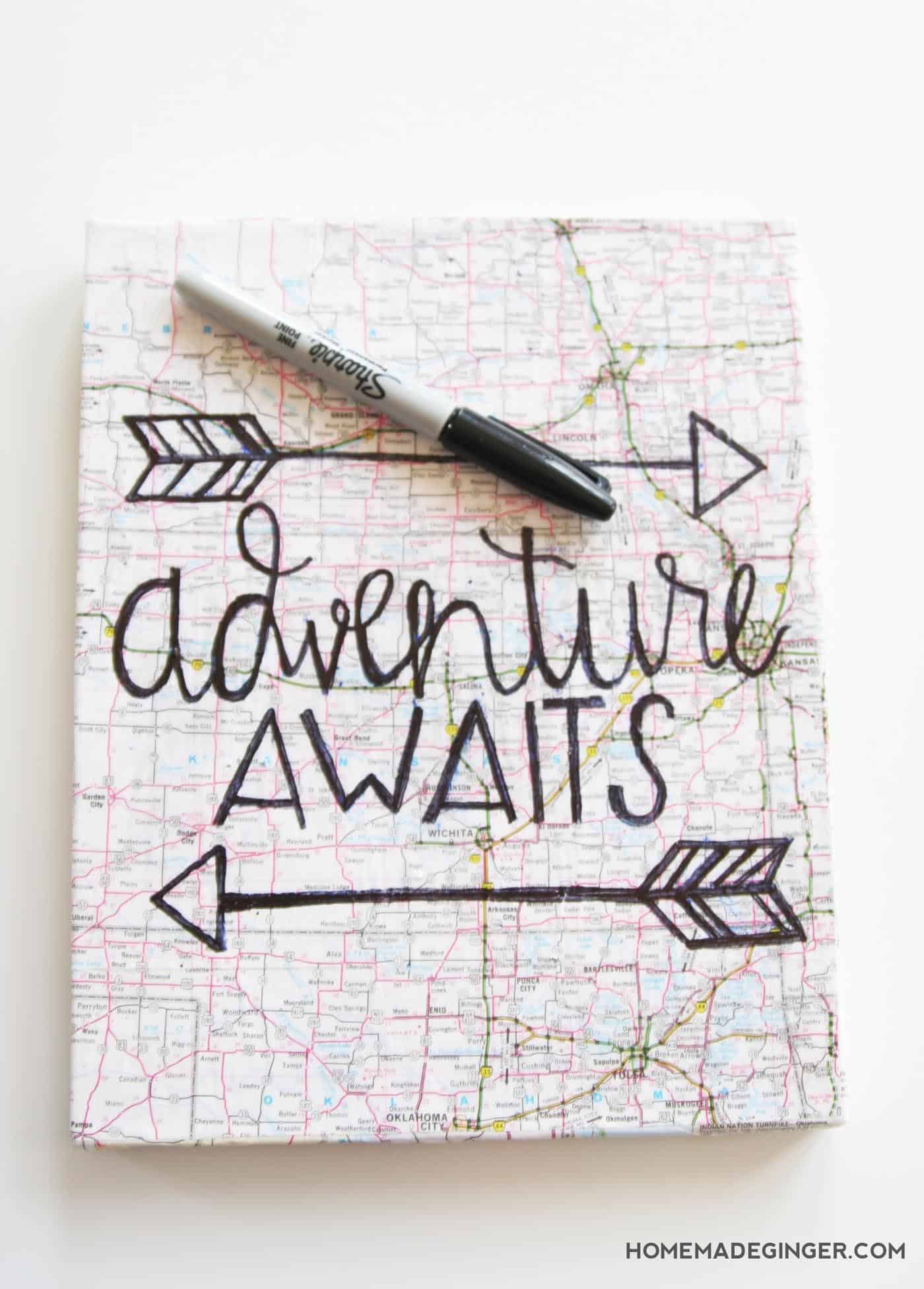 Trace over everything with either your Sharpie or a paint pen. Wipe away any excess crayon with a damp cloth.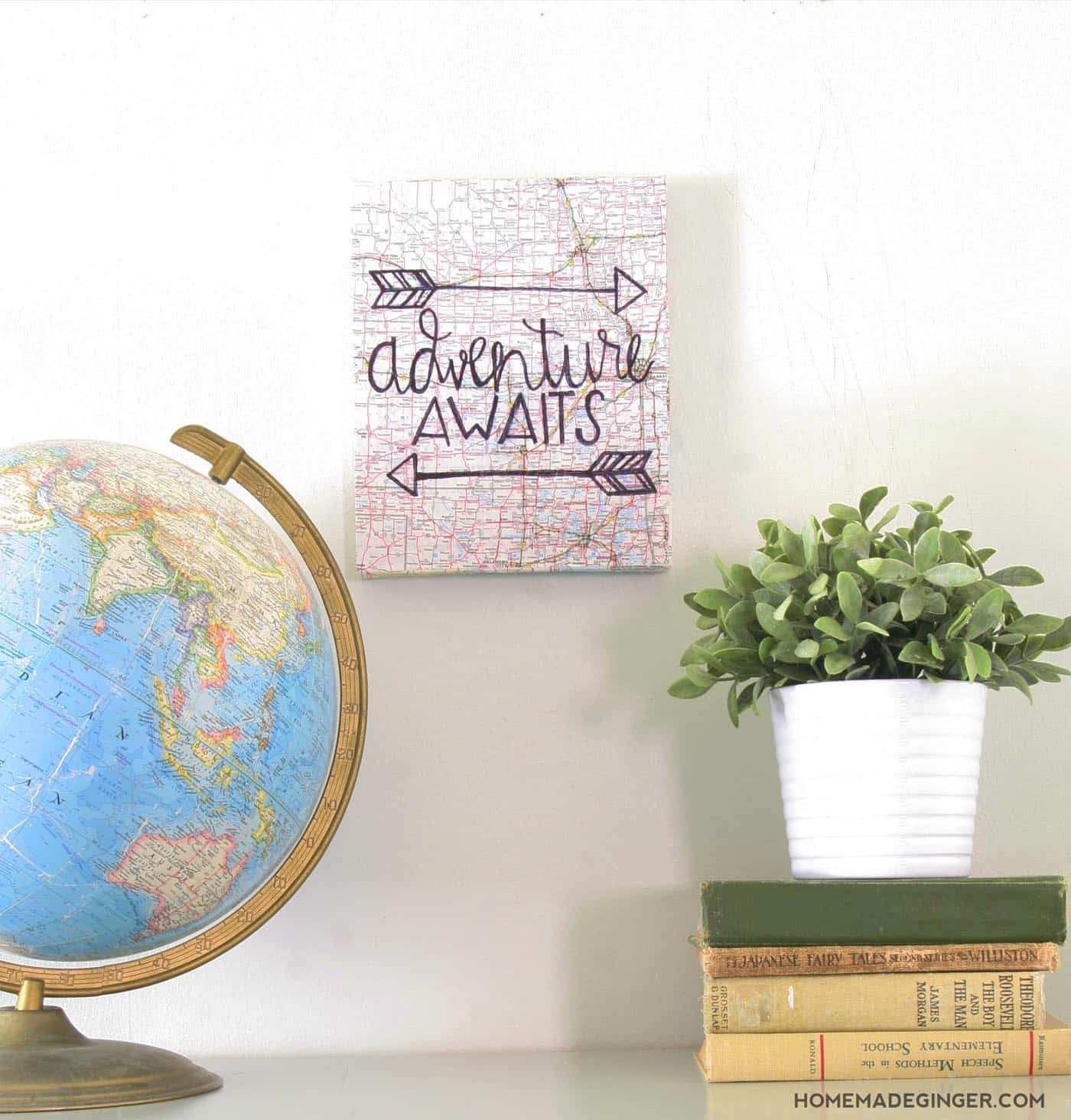 Now your hand lettered masterpiece is ready to hang! Everyone will be so impressed with your hand lettering skills, you don't need to tell them that you cheated!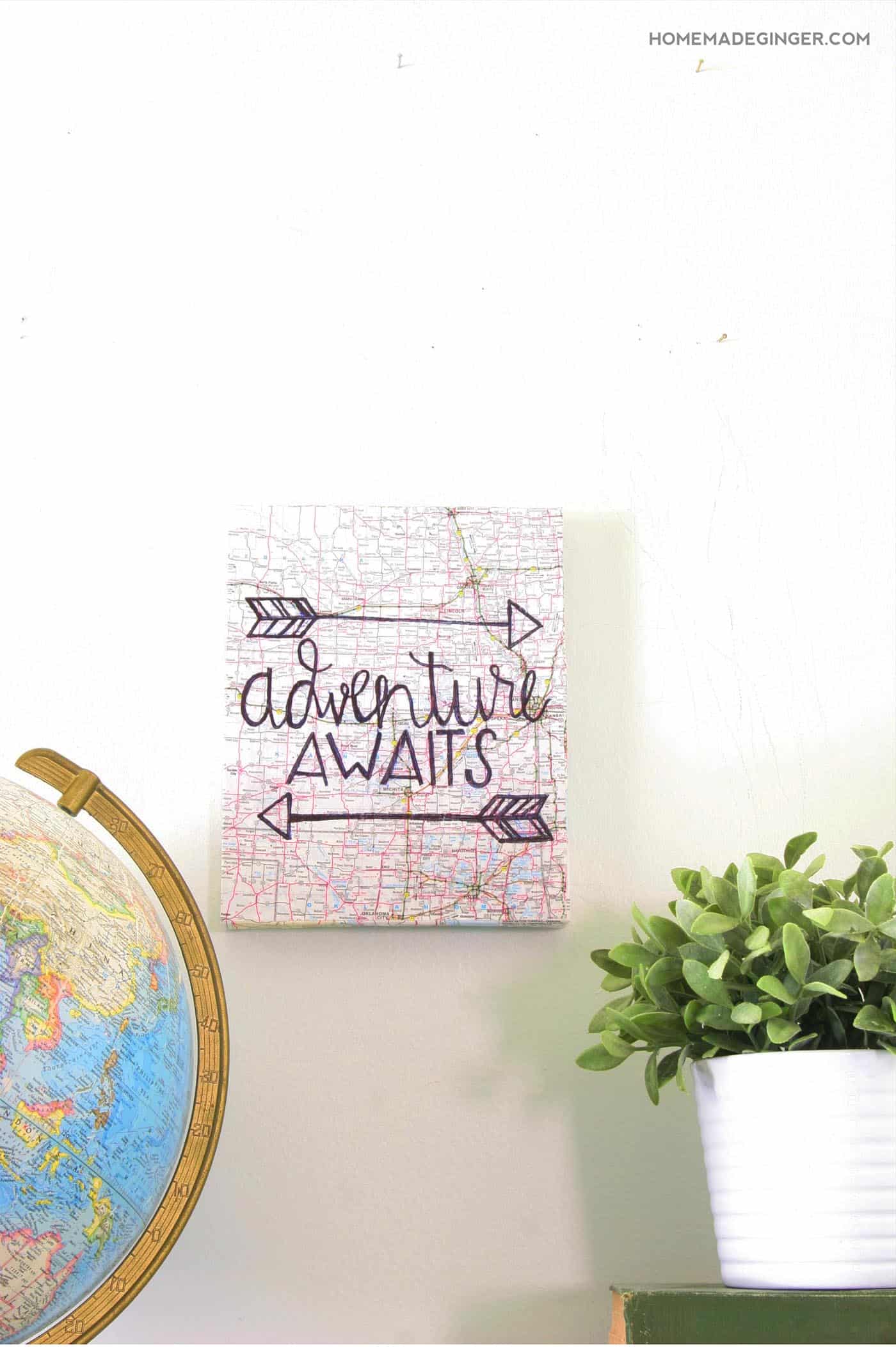 Of course you can customize this project with a variety of different papers, book pages or even just a painted canvas to fit the space you are decorating!
For more easy DIY art ideas, check out these other posts:
And be sure to pop over to my blog, Homemade Ginger where I love to share ways to make your life more beautiful without spending a lot of money. If you are looking for more wall art, check out these 20 ways to Mod Podge a canvas below: