Use Mod Podge to decoupage your favorite family pictures on canvas. These DIY canvas pictures are a great budget way to decorate!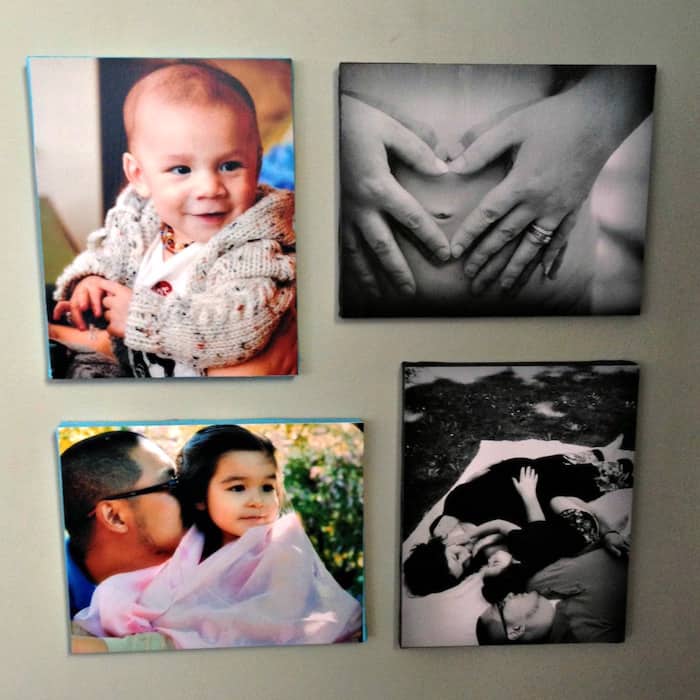 Have you ever been to someone's house and just oohed and ahhed at their gorgeous their family pictures on canvas? I know I have. I also know the feeling of walking away defeated when I find out that most canvas pictures cost over $50.
Sorry, but that's just not happening in our budget right now. What do you do when you love the look but you just don't love the price?
Luckily, we can achieve the same "pictures on canvas" look for much less money (try $5!) . . . hallelujah! All you need is some Mod Podge and images to get your decoupage canvas dream going.
I HIGHLY recommend getting your pictures printed out professionally on a laserjet printer before doing this project so you don't have to seal them.
If you do print them out on an inkjet printer, you'll need to spray seal both sides with an acrylic sealer so the ink doesn't smear. Ready to get started? Learn how to do it at the link below!
DIY canvas pictures at Hello Creative Family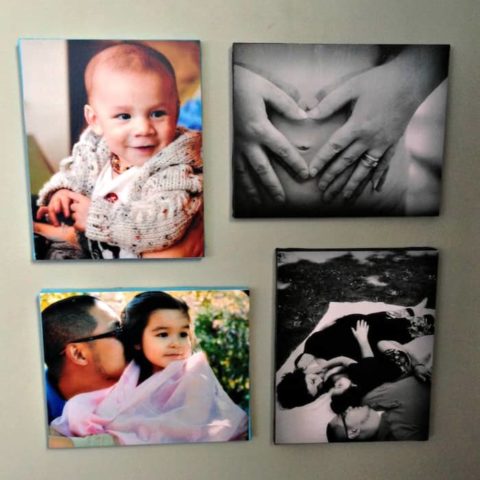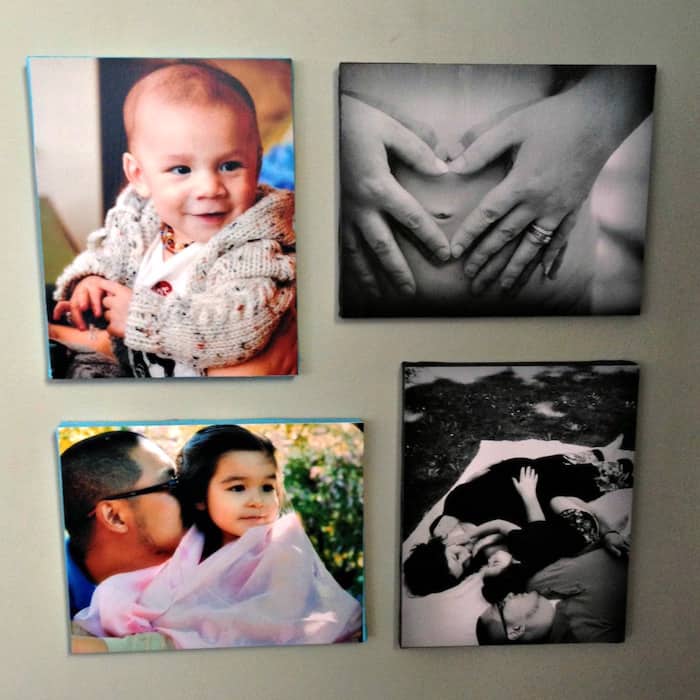 Glue Pictures on Canvas
Total Time:
1 hour
15 minutes
Learn how to glue pictures on canvas with Mod Podge! This is a great project for instant decor.
Materials
8 x 10 photos printed on photo paper, laserjet
8 x 10 canvases, 4
Mod Podge
Acrylic paint
Tools
Paintbrushes
Scissors or craft knife and mat (optional)
Instructions
Use a foam brush and acrylic paint to paint the outside edges of the canvases and a little bit onto the front. Let dry.
Use a second foam brush apply a medium, even layer of Mod Podge over the entire front of the canvas. Work quickly.
Smooth the photo onto the canvas that you just coated with Mod Podge. Press firmly and smooth the photo with your hands to remove air bubbles.
Turn the canvas over onto your work surface and smooth from the back as well. Turn back over and let dry.
Use a foam brush to apply long, thin, even coats of Mod Podge to the surface of the photo. The strokes with give the photo a textured appearance. Make sure there are no clumps or thick areas and let dry.
Repeat with the other canvases. Let dry for 24 hours before hanging.
Notes
The photos can be printed on almost any kind of paper for this project, though the less glossy the better. They should be printed laserjet to ensure no bleeding of colors.
---
For more decoupage canvas ideas, get inspired with this collection of 20 Mod Podge wall art projects.