This is a sponsored post for Give Bakery Because and Rich Products. All opinions are 100% my own.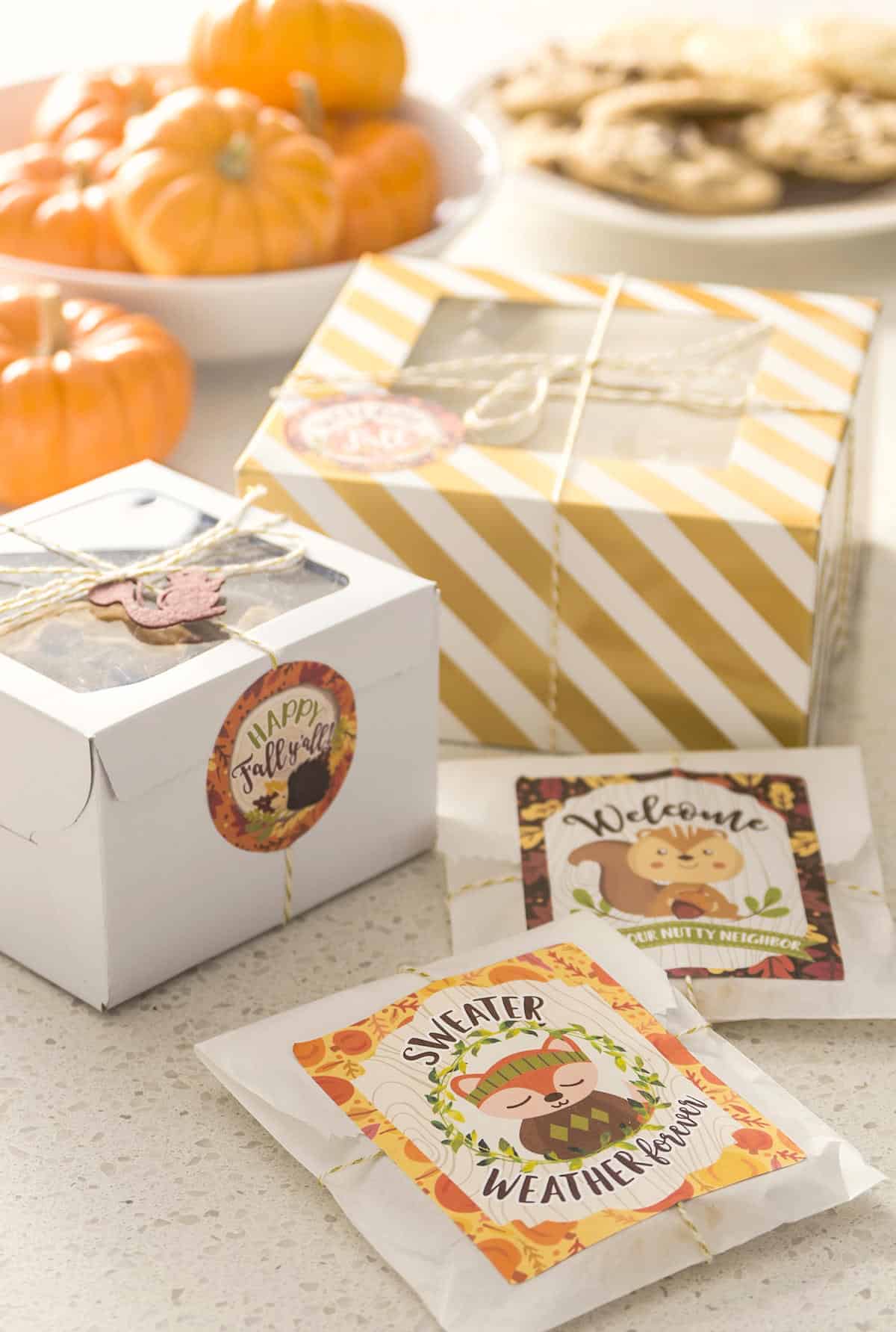 I just recently moved into a neighborhood with new construction. We bought a brand spankin' new house, and it's the first time I've ever done anything like this! The nice thing about moving into a new neighborhood is that not only are you new – but so is everyone else. Which is a great opportunity to meet new folks and make connections. I absolutely love meeting new people and always have. And if you're curious as to how I do it, I'll let you in on my little secret: easy gifts for neighbors.
Fall is finally here (it's officially the first day today!), so I've made my gifts for neighbors be autumn related. I've also got free printables so that you can put my strategy into practice today. It's really simple, my friends. You're going to go to your local grocery store bakery and buy some sweet treats: baked goods like donuts, cookies, or cupcakes. Then you're going to get some pretty treat containers and a little baker's twine. FINALLY to finish, you'll print one of my labels and stick it on the container after you've put a treat inside.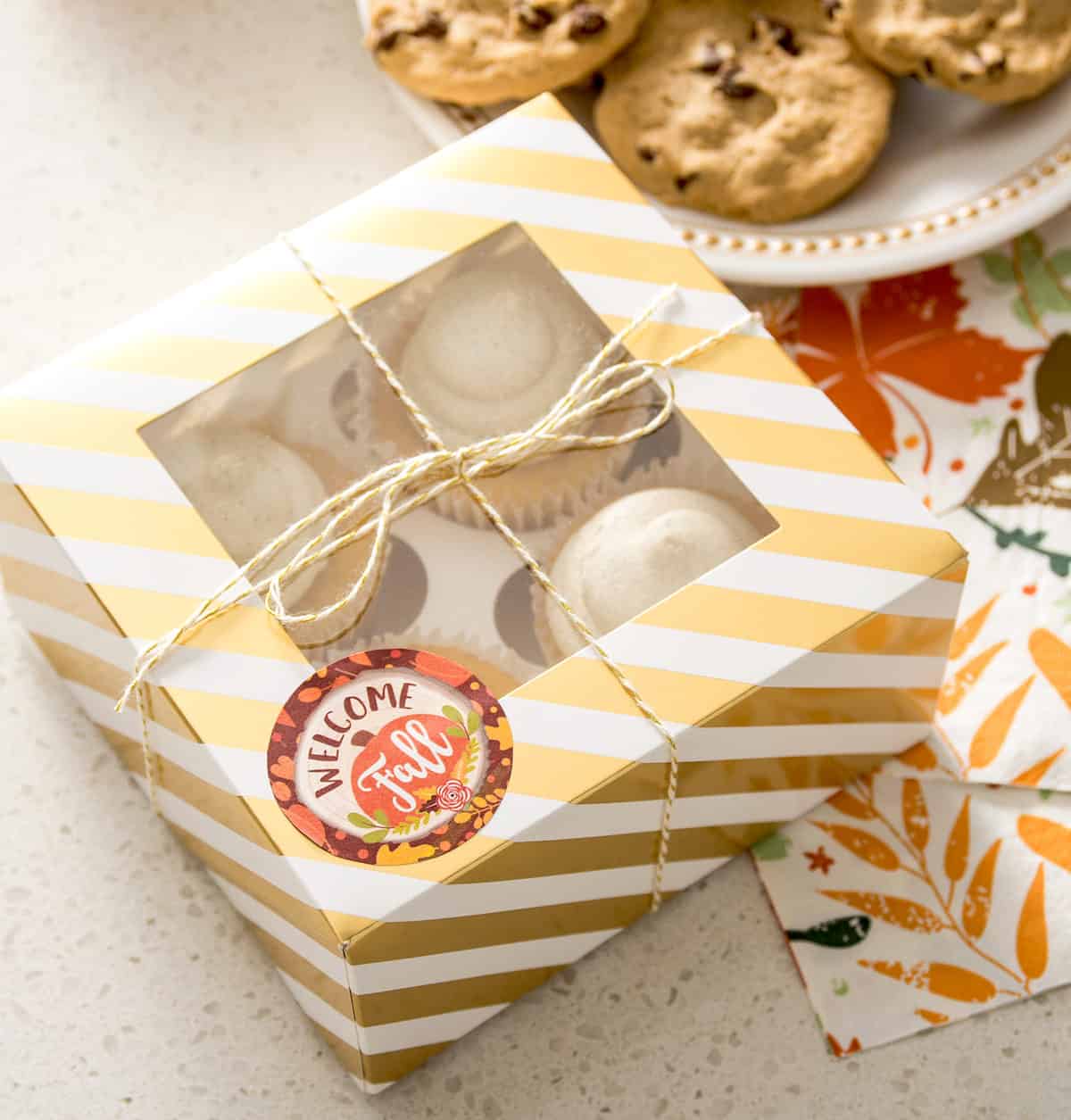 Didn't I say it was easy??
I actually gave out my first neighbor gift this week (the cupcakes pictured) and I can't wait to give more! Everyone is happy when you stick a sweet treat in their face, and it's the perfect icebreaker. You like treats – I like treats – we're neighbors – look at everything we have in common! Trust me, my method has a 100% success rate. I highly recommend assembling several at a time since you will buy your packaging (somewhat) in bulk as well as the treats. Here's how.
Easy Gifts for Neighbors
Gather These Supplies
Treat containers (I got mine at Michaels) – these can be individual containers or the small single serving bags
Baker's twine
Free printables – grab them HERE and print the pages you need
Adhesive label paper OR printer paper and double stick tape
Scissors
TREATS! From the baked goods area of your local grocery store
Here are the free labels pictured. You'll get "welcome from your nutty neighbor" as well as "sweater weather forever!" They come four to a sheet.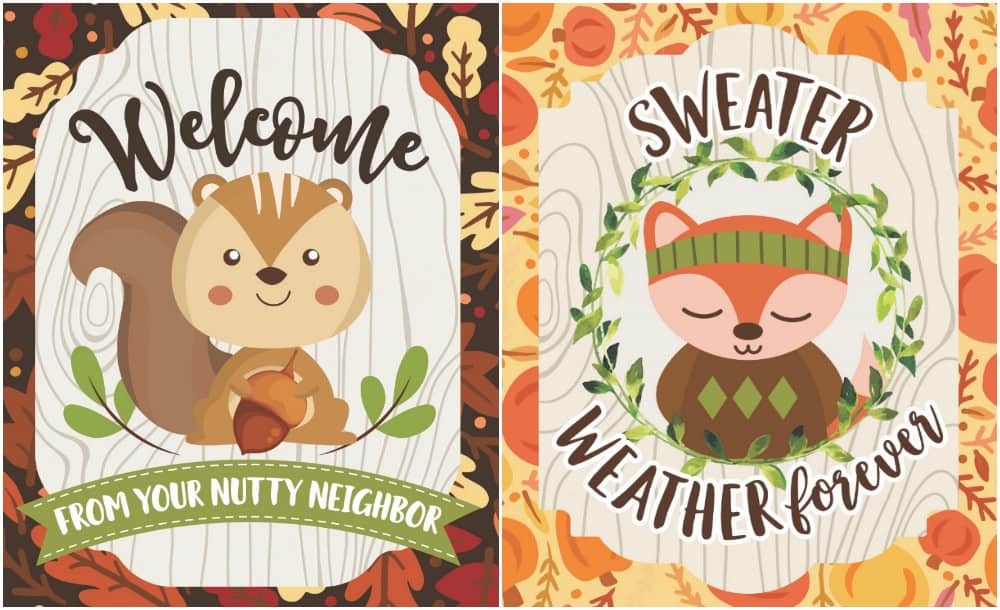 There's also a sheet of 2-inch circles that you can use on just about any treat box.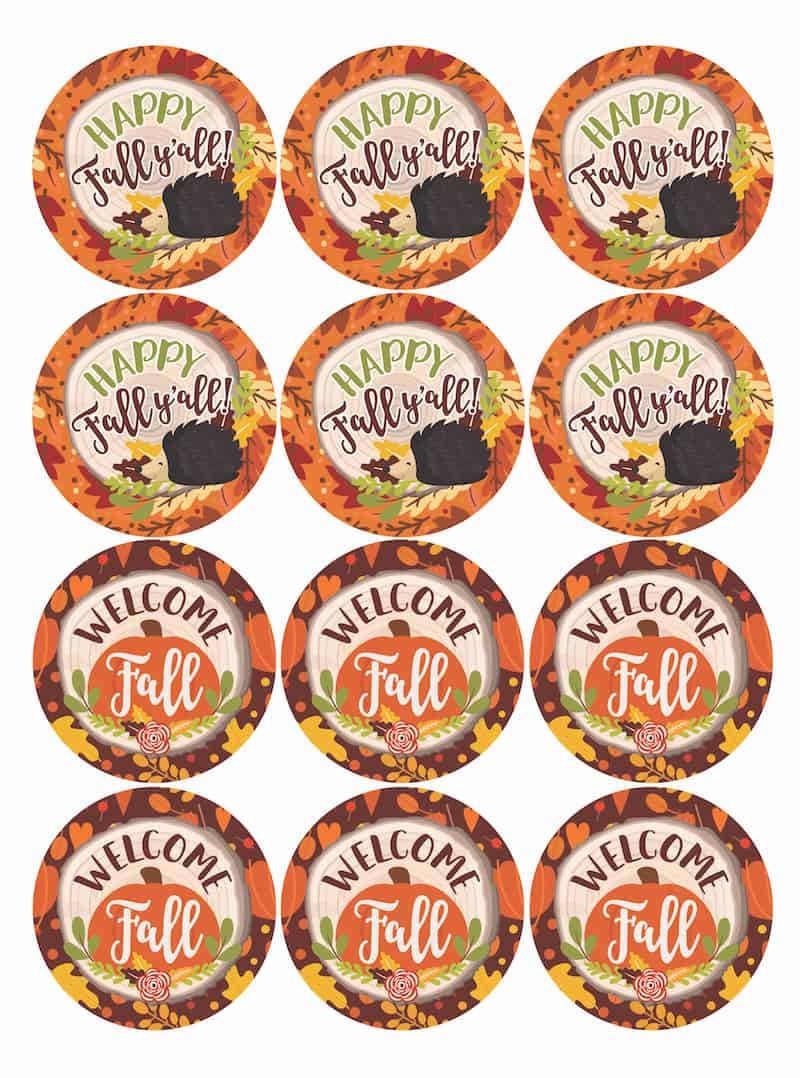 Simply print out your labels and go to town.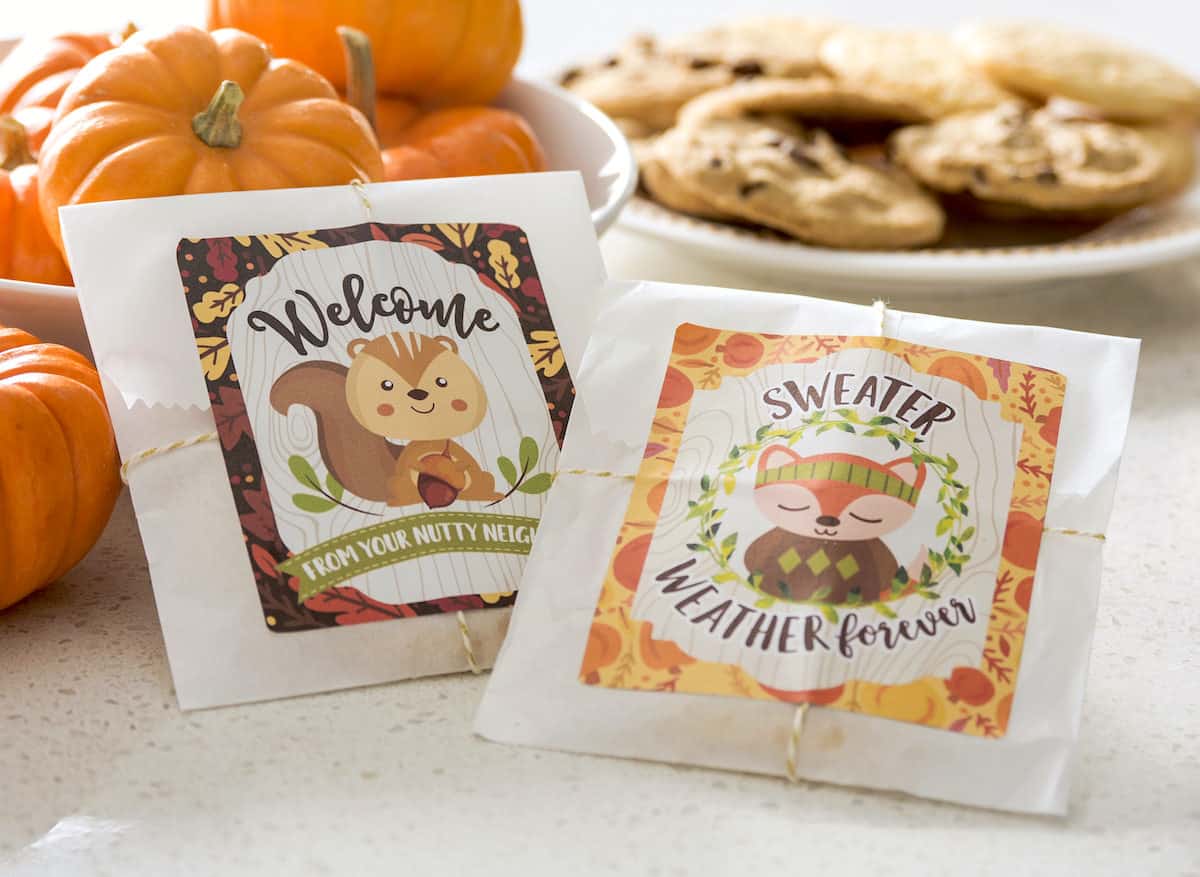 I can't decide which is my favorite but the "nutty neighbor" is definitely appropriate. :0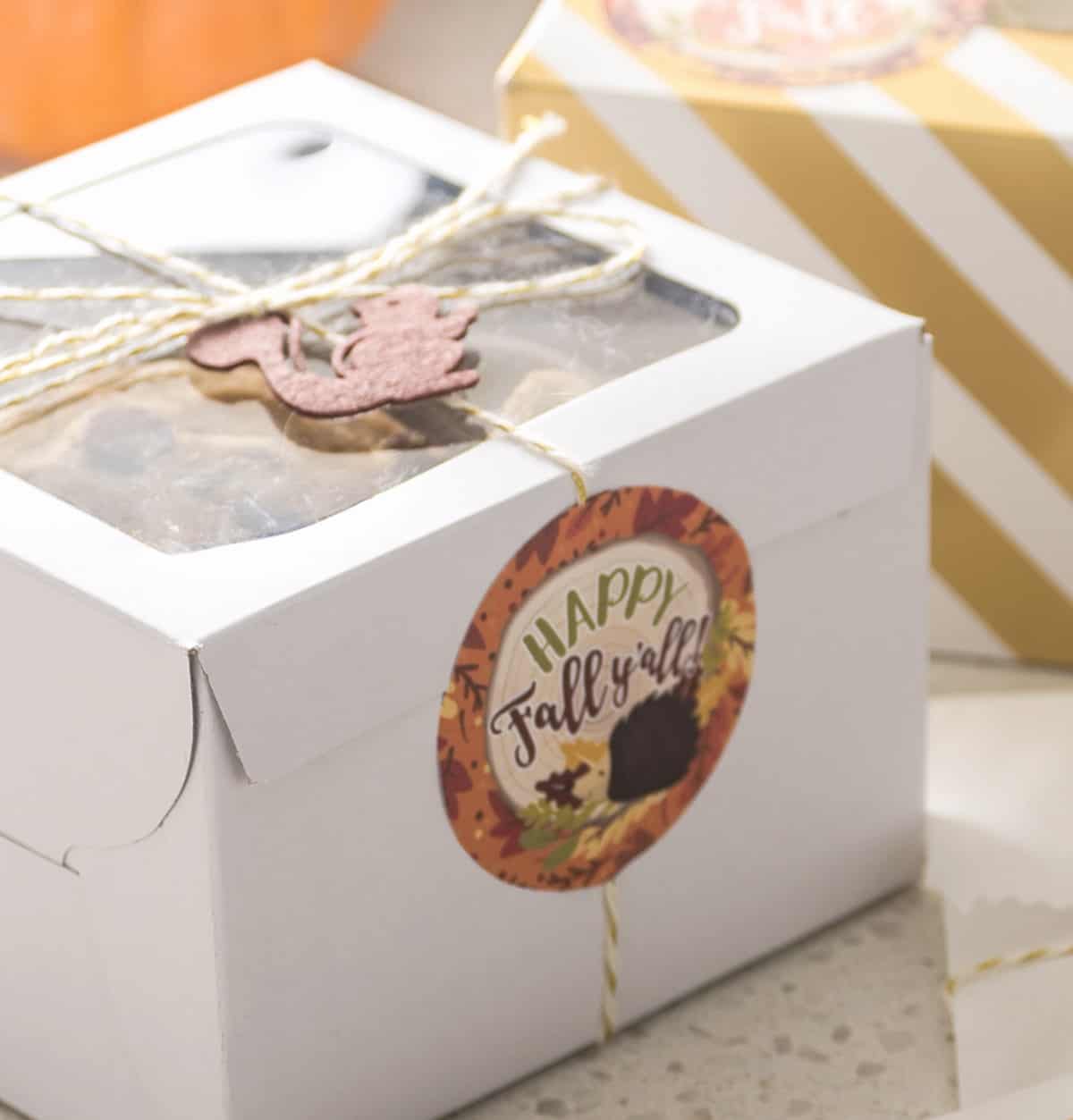 I had so much fun assembling these fall gifts for neighbors – I know if you try it, you will too. Happy fall!
Get more great ideas on how you can gift and enjoy items from your local grocery store bakery on the Give Bakery Because Pinterest page or on Instagram. Also be sure to share your own tasty gifting creations on social media using #GiveBakery!