Halloween jars that glow in the dark make a perfect confetti party favors for a holiday celebration. Fill them with handmade confetti! You could use them for a spooky wedding too.
Skills Required: None. You don't need to have any crafting experience to make these! They are quick, easy, and the free labels are included.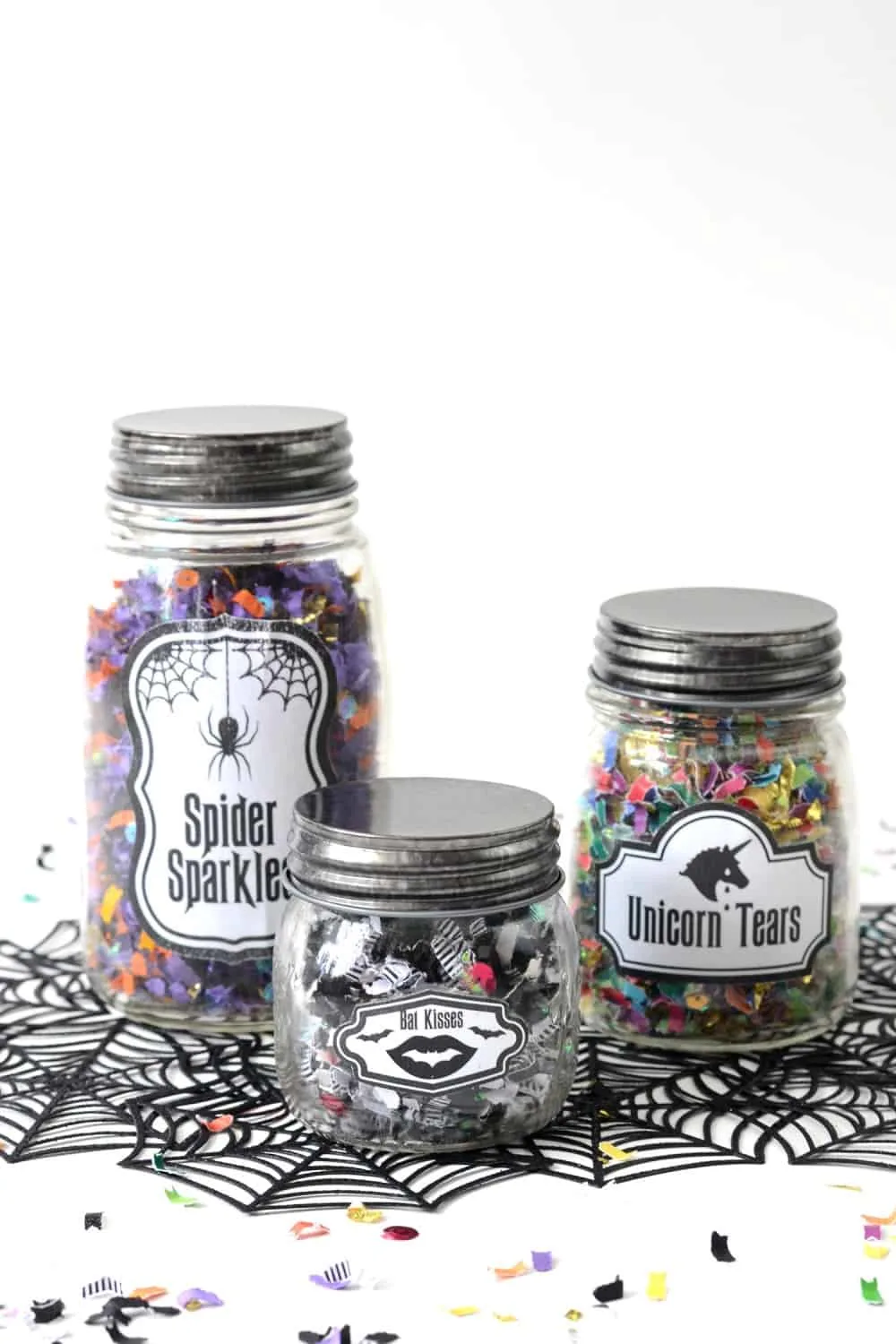 Hi there! Jessica here from The Confetti Bar, the coolest confetti shop on the block, where we believe happiness should be celebrated! Looking for a fun (kid friendly) craft or favor for Halloween?These are great for a party, but I could even see them for a spooky wedding. That's what I love. They're so versatile!
Well these (glow in the dark!) confetti jars are sure to be a hit (and I've even got free, printable labels for you that I can't wait for you to see!).
Confetti filled Halloween jars make a perfect party favor for a Halloween celebration. Because who doesn't love confetti?!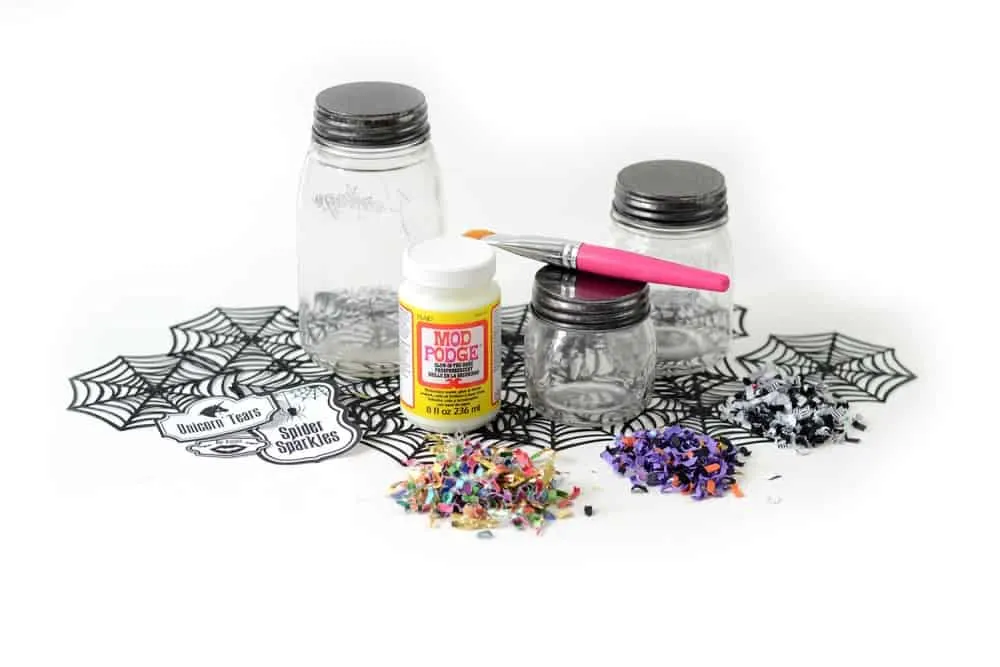 Glow in the Dark Party Favors for Halloween
Gather These Supplies
Apply the Labels to the Jar
Print and cut the labels to fit the jars of your choice. Regular weight printer paper will work. Print with laserjet if you can, but if not, print with inkjet and then let dry.
Then spray both sides of your inkjet image with either acrylic spray sealer (preferred) or hairspray. Let dry overnight. When I do this, my printouts don't smear.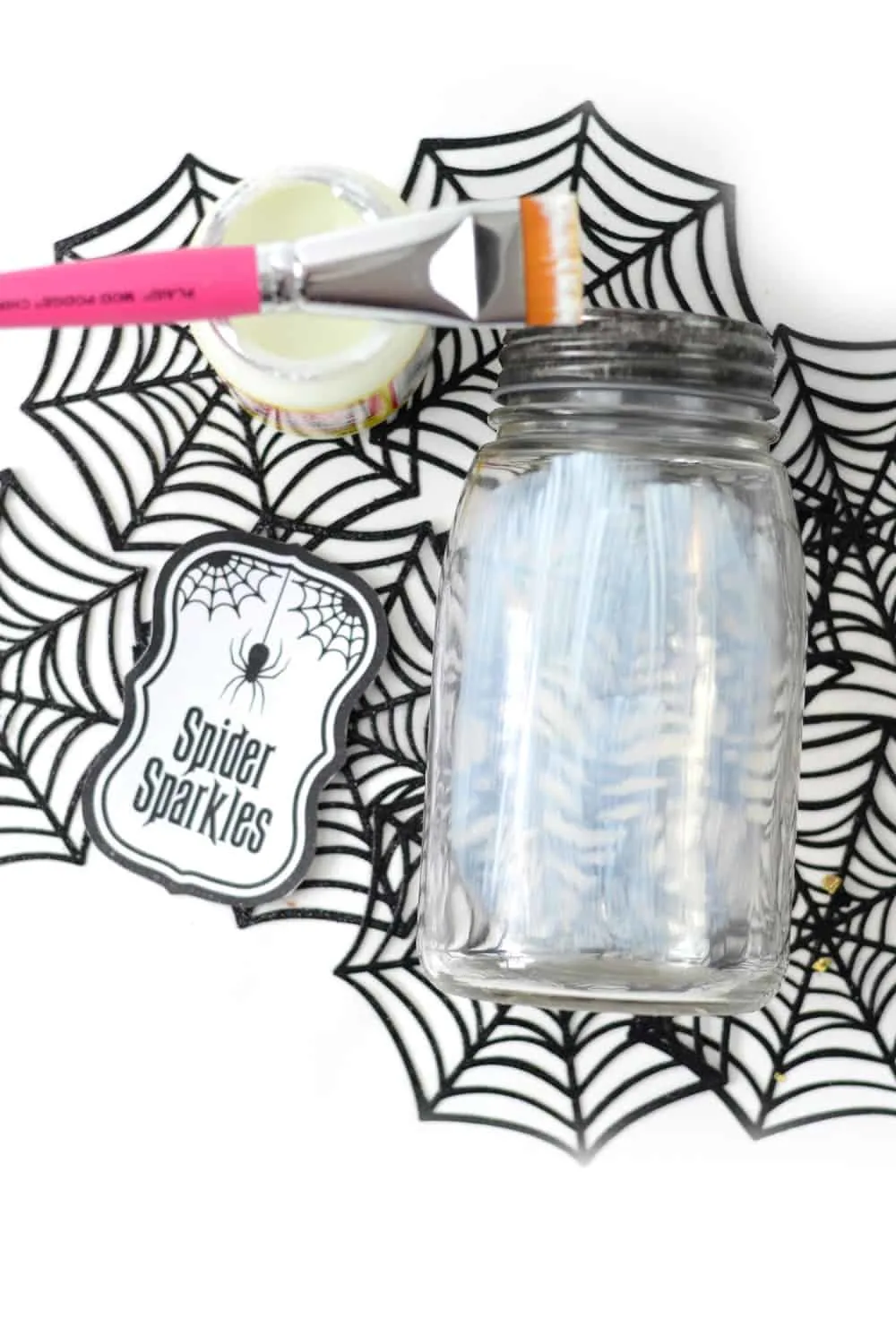 Once you cut out your labels and decide which size should go on which jar, add a thin layer of Mod Podge to the jar (in the area you want to adhere your label).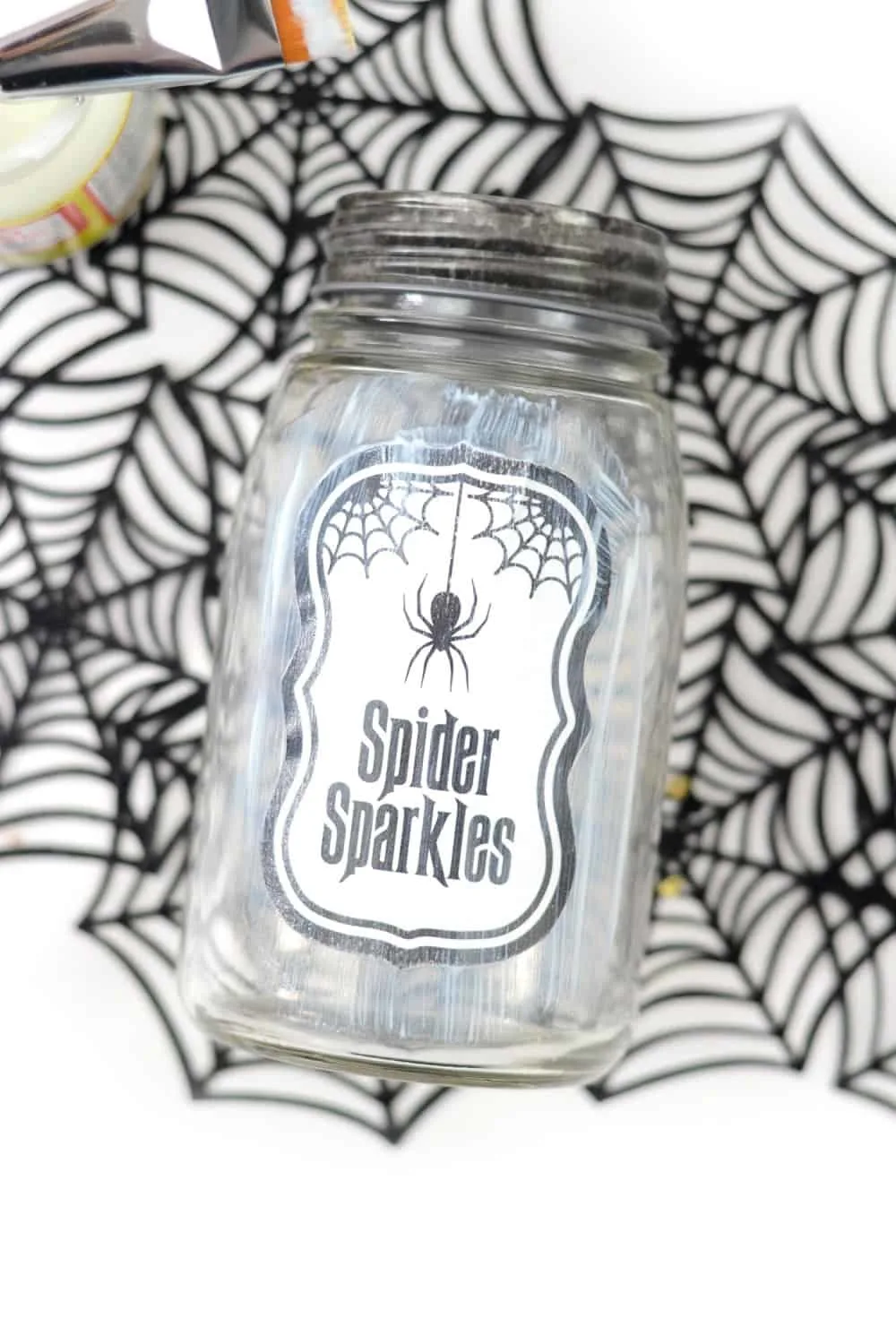 Place the label on, and add more Mod Podge over the top of the label.
Note: if your jars are curved toward the top, you can cut a very small triangle in the label so you can overlap a small portion – basically like making a dart in a skirt. You can see a visual here.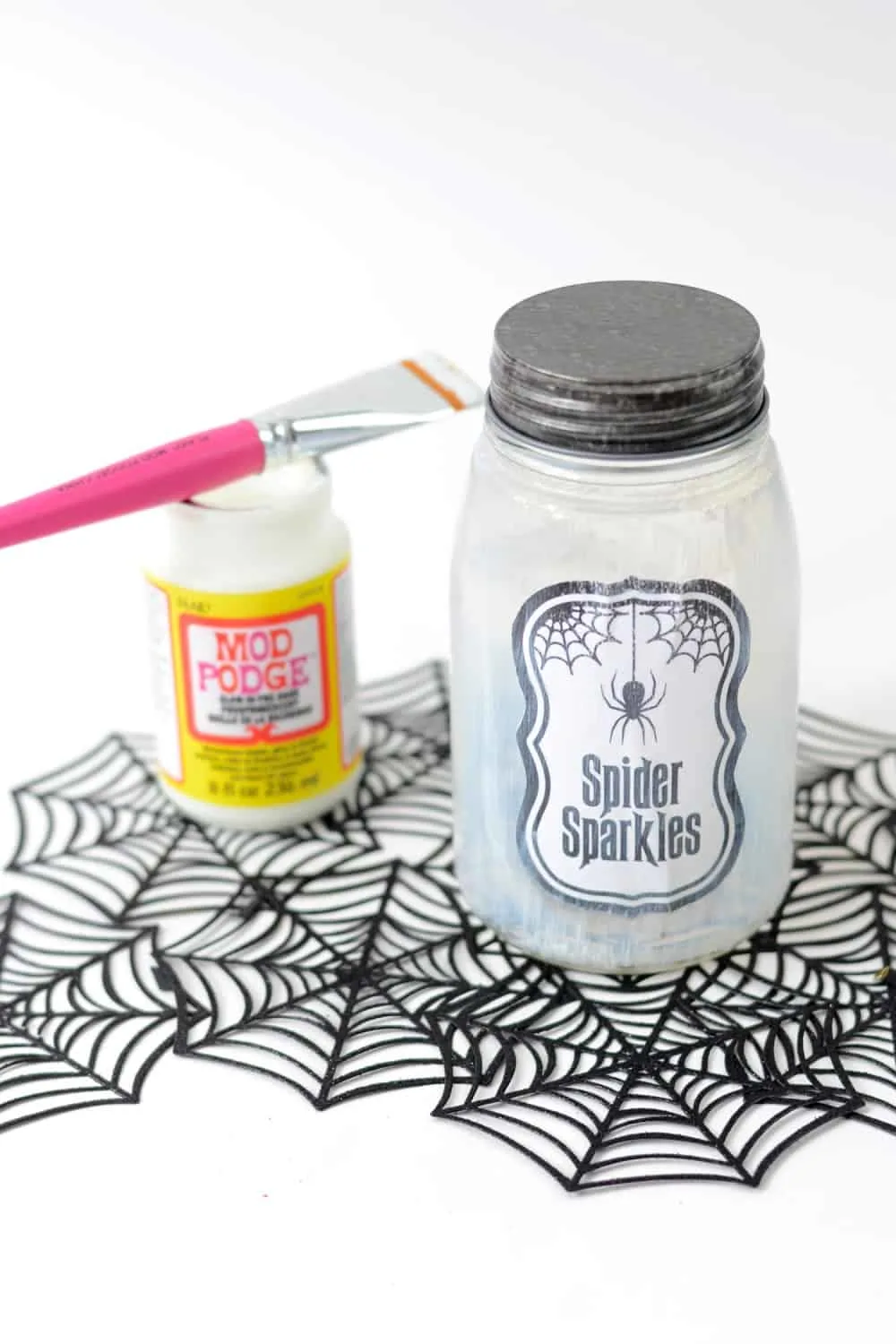 Continue to coat the entire jar with Mod Podge. Several thin layers is better than one thick layer.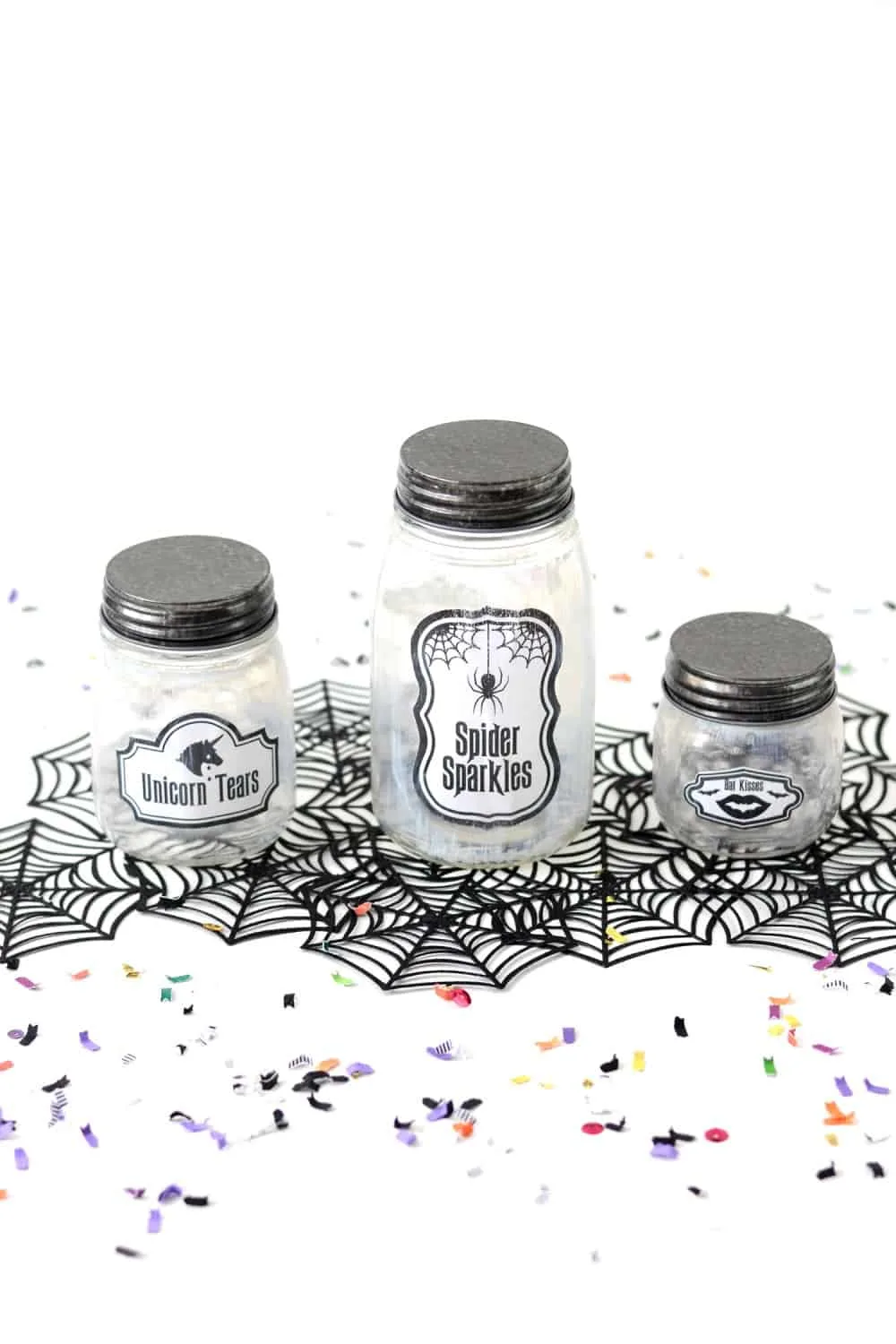 Let the jars dry for about thirty minutes to an hour, then add another coat. (The glow-in-the-dark effect seems to work best with a couple of coats!) Let dry completely.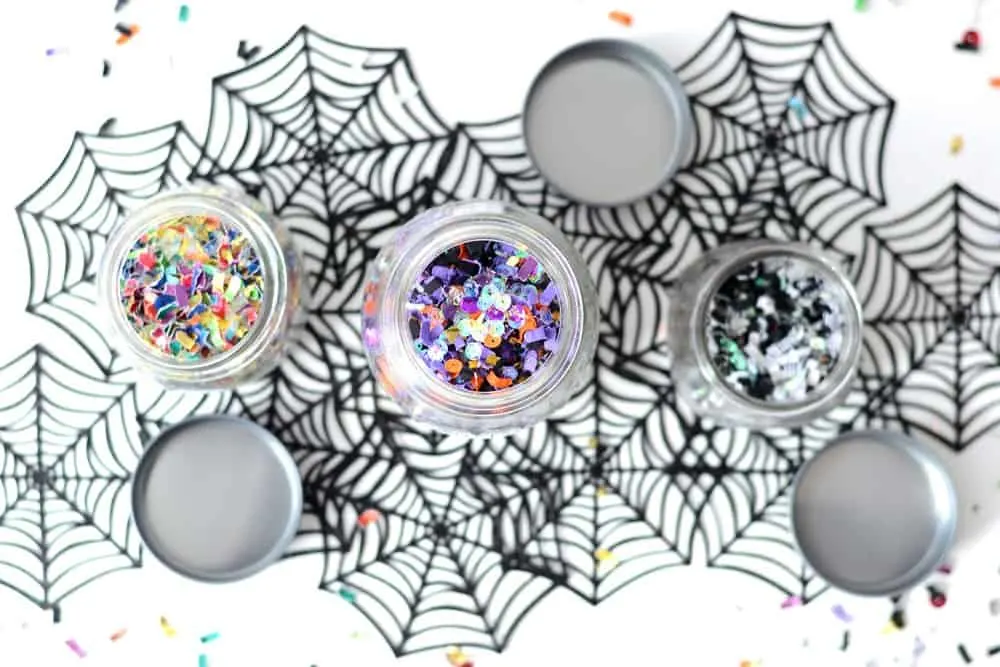 Fill the Jars
Once you're satisfied with the level of glow-iness and the jars are completely dry, fill with confetti and ta-da!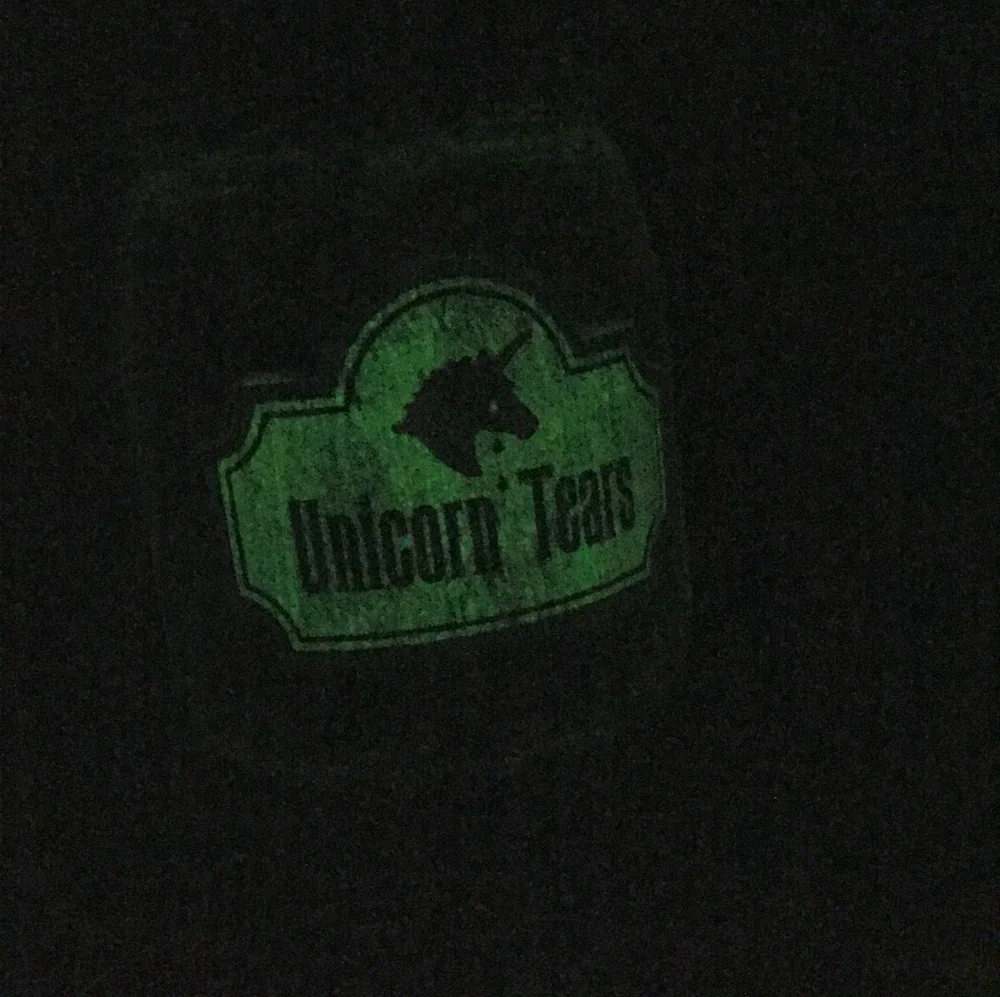 Super cute Halloween decor or party favors that, once exposed to a light source for a few minutes, will glow in the darkness!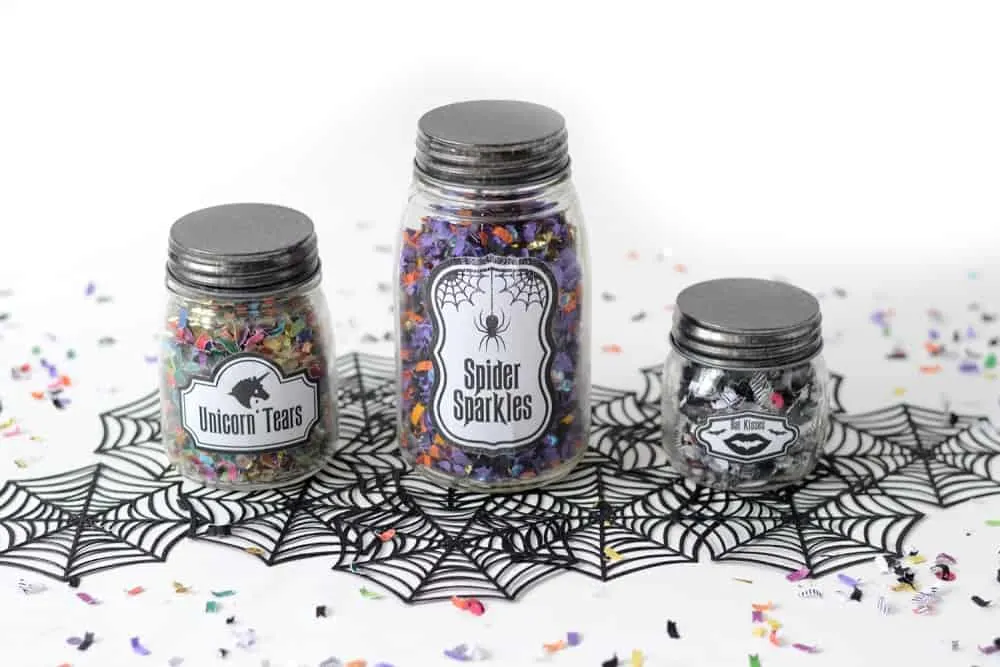 It might be fun for everyone at the Halloween gathering to fill their own confetti party favors . . . or even make their own confetti. But other little trinkets or treats can fit in these jars as well!
Or if you want to purchase, the shop has lots of fun confetti options for you, and you can even order custom confetti.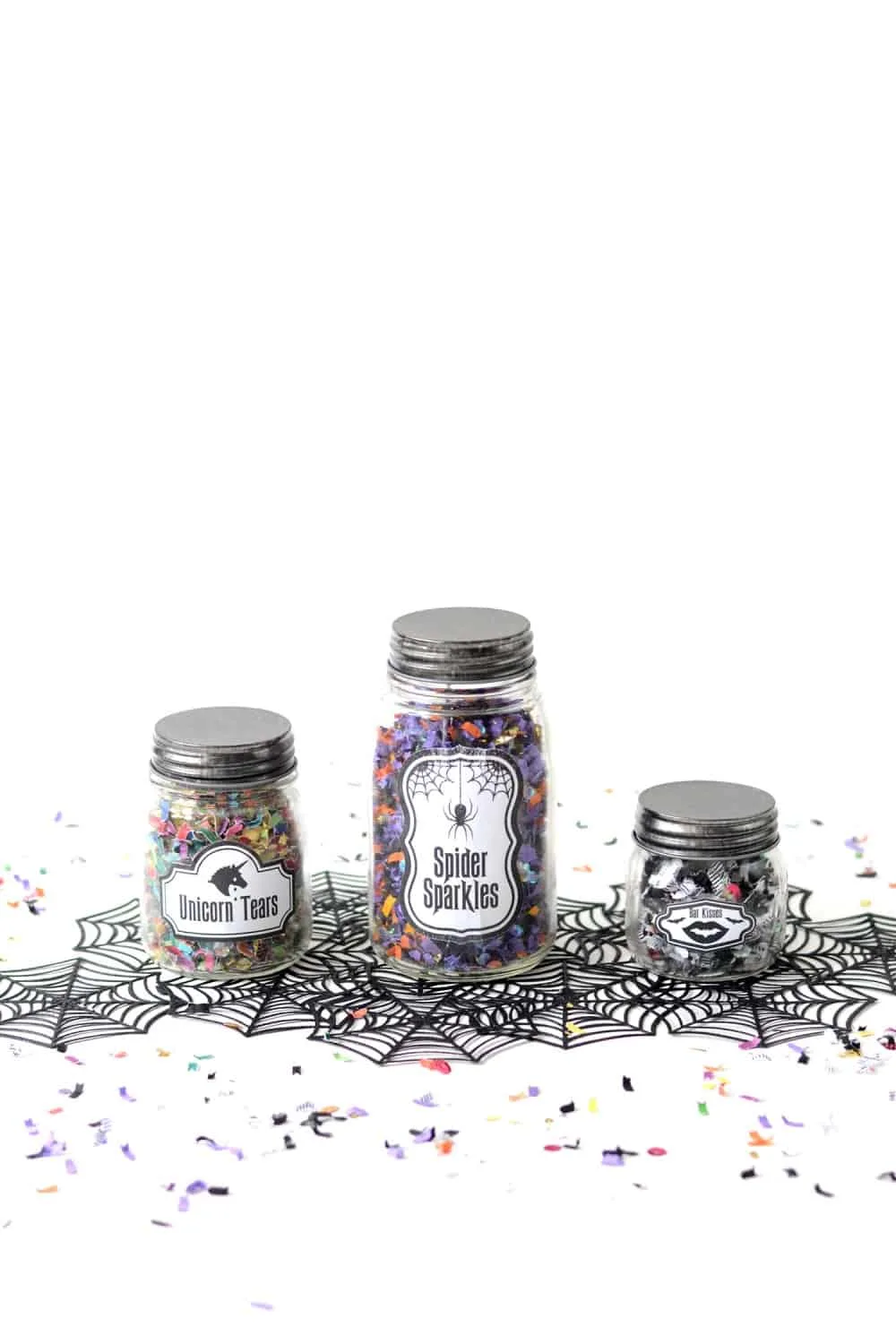 You can also check out our blog for more fun (like these amazing confetti bowls)! I'd also love for you to check out the following projects: