A photo transfer to canvas gives your photo and your project a slightly vintage feel – it's a beautiful twist on a traditional decoupage craft!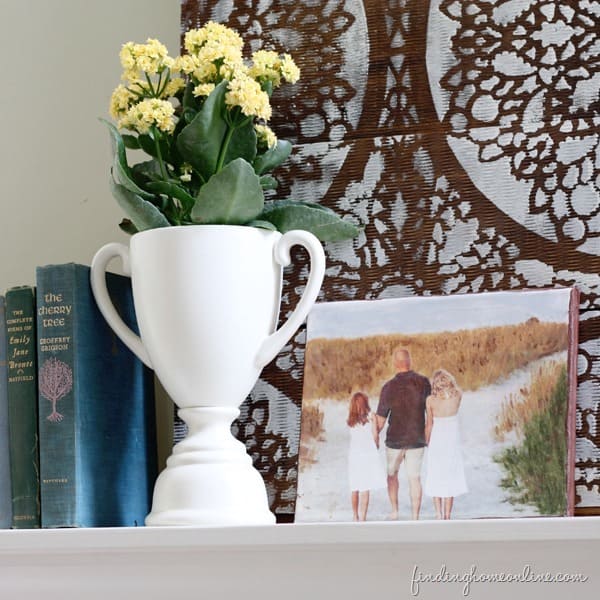 Doing a photo transfer to canvas – this is a project I get asked about ALL the time. Making a project like this requires one of my favorite Mod Podge products, the photo transfer medium! If you haven't tried it, it's kind of amazing. And that's what Laura used to create this fabulous DIY canvas.
I know what your question is going to be. Why would you do a photo transfer as opposed to just decoupaging the printed image directly to the canvas? Well, my friends, Mod Podge photo transfer medium just gives an image a different look.
I love the vintage, (slightly) faded feel, and you also don't have to worry about wrinkles, which is pretty nice since canvas isn't the easiest surface to Mod Podge a sheet of paper to.
If you've been holding off on trying the photo transfer medium, give it a go – it's pretty fun. Give this transfer a few tries and I promise you'll be good to go! Learn how to make this canvas below.
Painted canvas: Mod Podge photo transfer at Finding Home
Love this photo transfer to canvas? Get similar ideas here!