Learn how to Mod Podge cardboard letters for your wall! This is an easy craft idea, perfect for inexpensive decor and easily customized.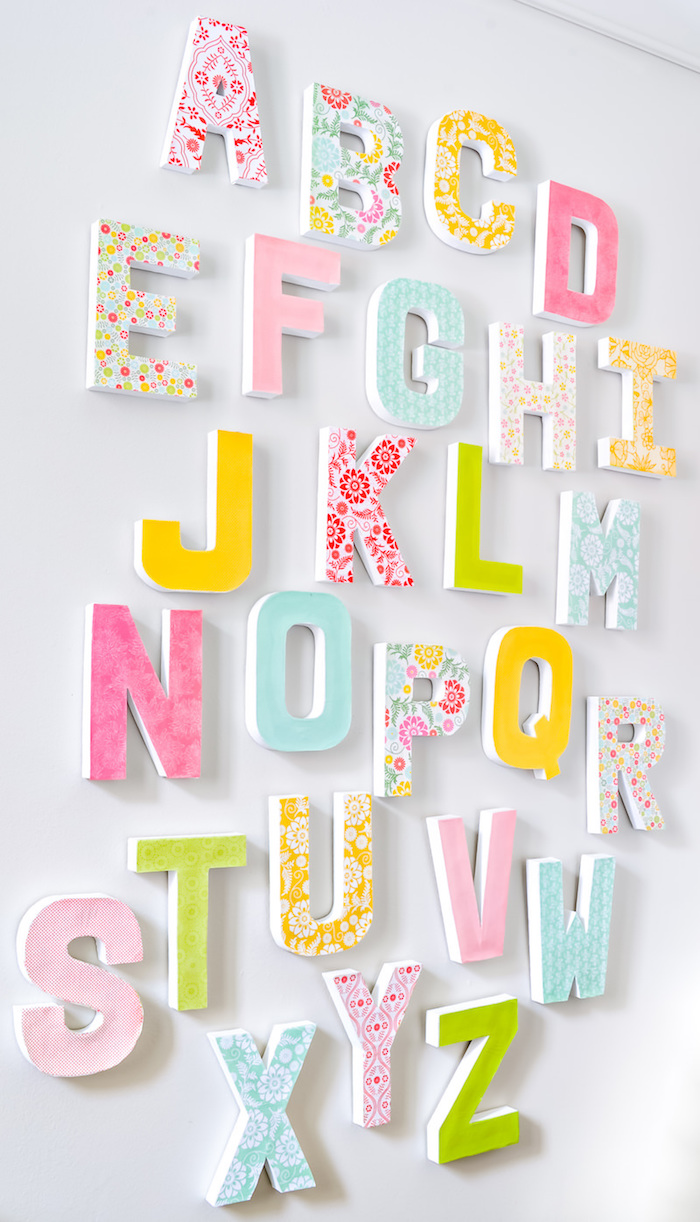 These Mod Podged cardboard letters that The Love Nerds made are absolutely perfect for an office or a nursery. I love how each letter has its own fun paper, but that they each coordinate.
There are so many fun variations of this project you could make. It's all in the paper, baby (well, and the Mod Podge)!
Can I Mod Podge Cardboard?
You can absolutely Mod Podge cardboard! Cardboard is simply a fancy, fine grain paper mache in my mind. It's made of kraft paper, which is made from soft wood pulp.
You can Mod Podge wood, so this is along those same lines. The one thing to consider is that the thinner the "cardboard" (or whatever paper composite you have), the more likely you are to get wrinkles. Learn how to glue paper without wrinkles here.
Mod Podged cardboard letters at The Love Nerds
---
If you like projects with letters, you're also going to love our decorative confetti letters, this hair bow holder, these marquee letters, and these READ letters.