Learn how to Mod Podge cardboard letters for your wall! This is an easy craft idea, perfect for inexpensive decor and easily customized.
Skills Required: Beginner. You'll be painting paper mache letters, cutting scrapbook paper, and Mod Podging. It's pretty easy even if you've never crafted before.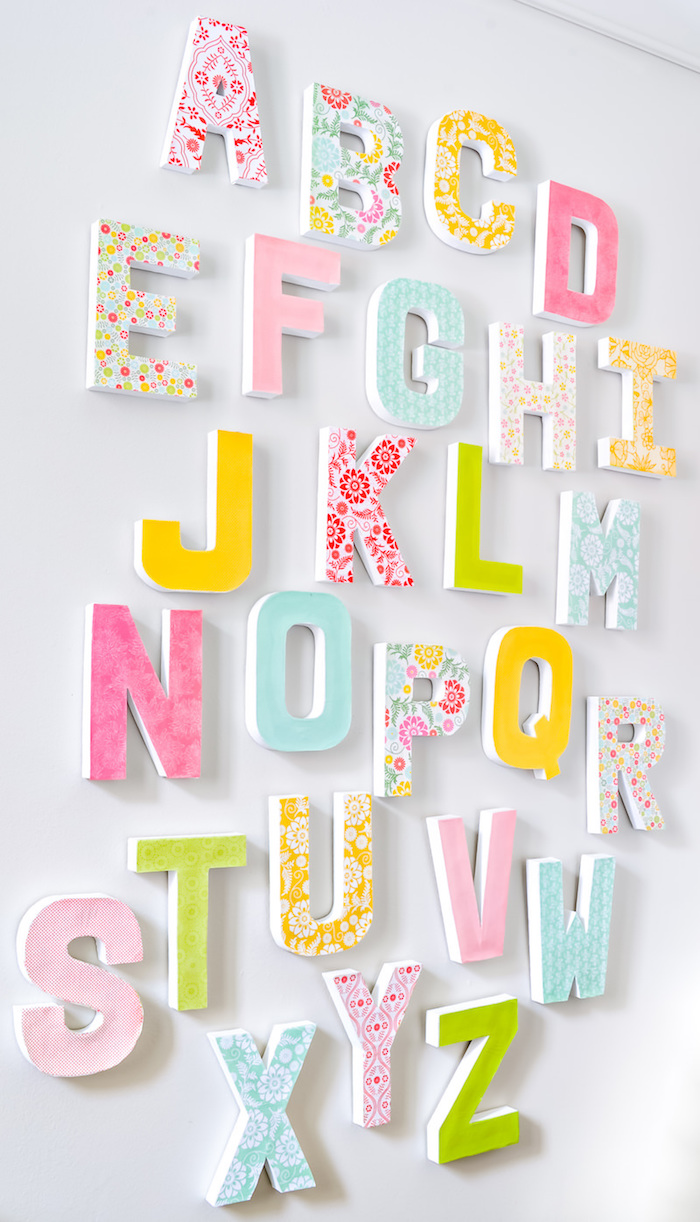 These Mod Podged cardboard letters that The Love Nerds made are absolutely perfect for an office or a nursery. I love how each letter has its own fun paper, but that they each coordinate.
There are so many fun variations of this project you could make. It's all in the paper, baby (well, and the Mod Podge)!
Can I Mod Podge Cardboard?
You can absolutely Mod Podge cardboard! Cardboard is simply a fancy, fine grain paper mache in my mind. It's made of kraft paper, which is made from soft wood pulp.
You can Mod Podge wood, so this is along those same lines. The one thing to consider is that the thinner the "cardboard" (or whatever paper composite you have), the more likely you are to get wrinkles. Learn how to glue paper without wrinkles here.
Grab the tutorial for the letters below.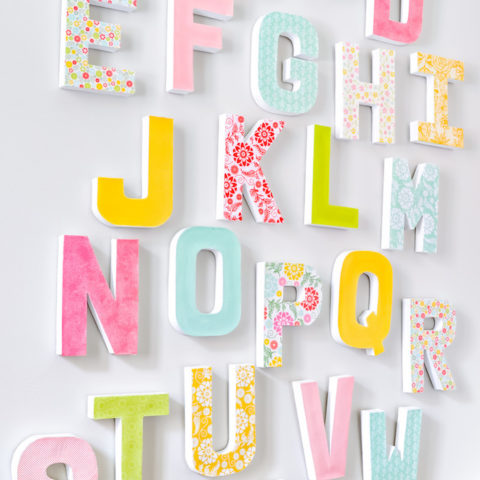 Mod Podge Cardboard Letters
Learn how to Mod Podge cardboard letters for your wall! This is a simple decor project with a big impact.
Materials
Cardboard / paper mache letters
Mod Podge Satin
Scrapbook paper
Velcro strips for hanging
Tools
Pencil
Scissors
Paintbrush
Instructions
Place the letter down onto the back of a piece of paper and trace with a pencil. Cut out with scissors and set aside.
Paint the entire letter with the craft paint of your choice. Let dry.
Put a medium layer of Mod Podge on top of the letter. Line up the paper on top of the letter and smooth thoroughly. Let dry for 15 - 20 minutes.
After drying, trim off any overlap using a craft knife and mat.
Completely coat the letter with a layer of Mod Podge and let dry.
Hang each letter using a Command Strip.
Notes
Time allotted is per letter - the amount of total time depends on how many letters you decide to decorate.
Mod Podged cardboard letters at The Love Nerds
---
If you like projects with letters, you're also going to love our decorative confetti letters, this hair bow holder, these marquee letters, and these READ letters.