Do you want to learn the easiest way EVER to make a banner? Here it is! Use cardstock, Mod Podge, confetti, and a few other supplies. ANYONE can do it!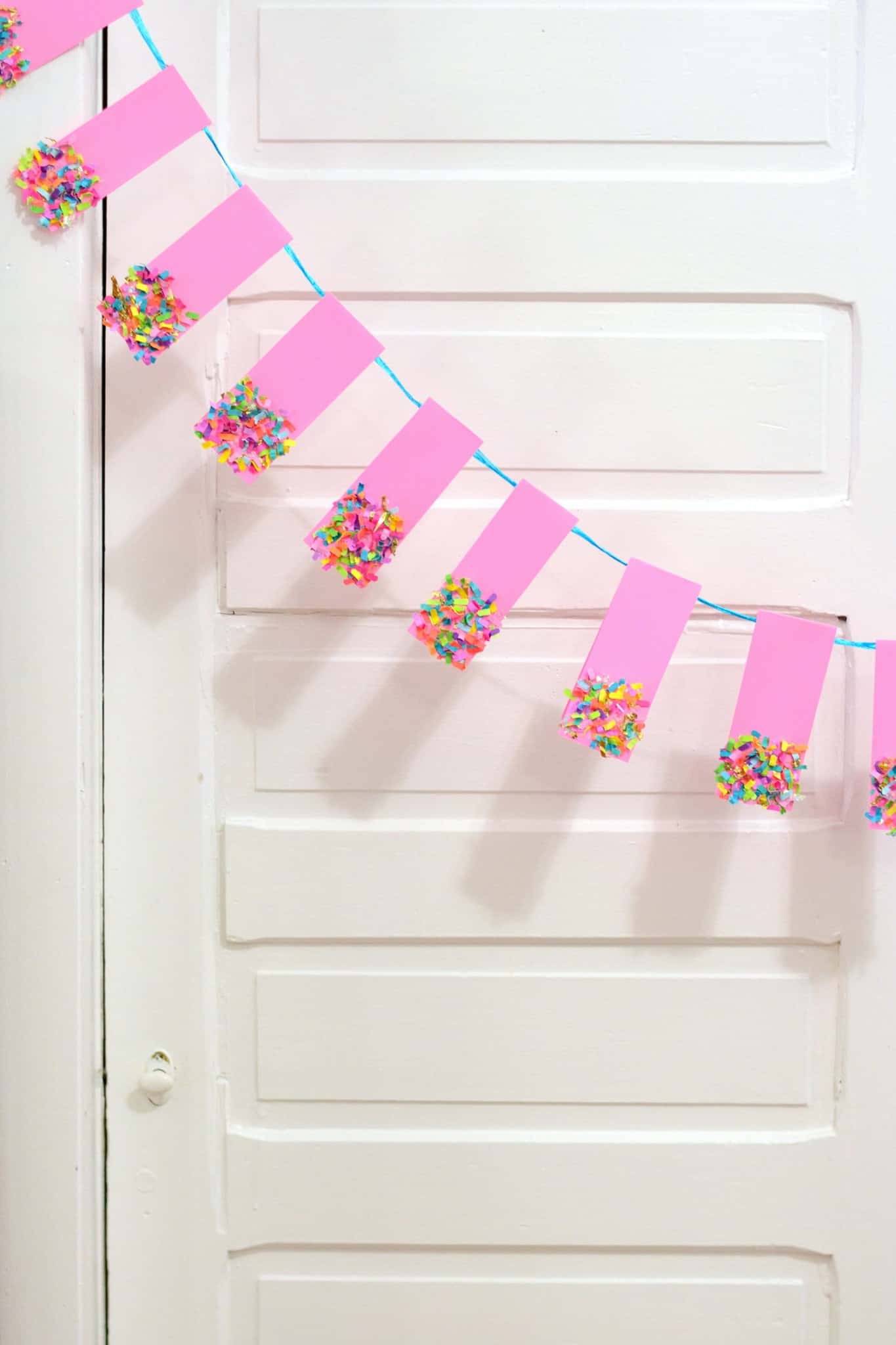 Hi!! Jessica here from The Confetti Bar, the coolest confetti shop on the block, where we believe happiness should be celebrated!
Need a SUPER DUPER simple party banner in a pinch? I've got the perfect DIY for ya! Learn how to make a banner the easiest way possible, and you probably have some of these supplies on hand already. Bonus that it's extra colorful and fun. 😉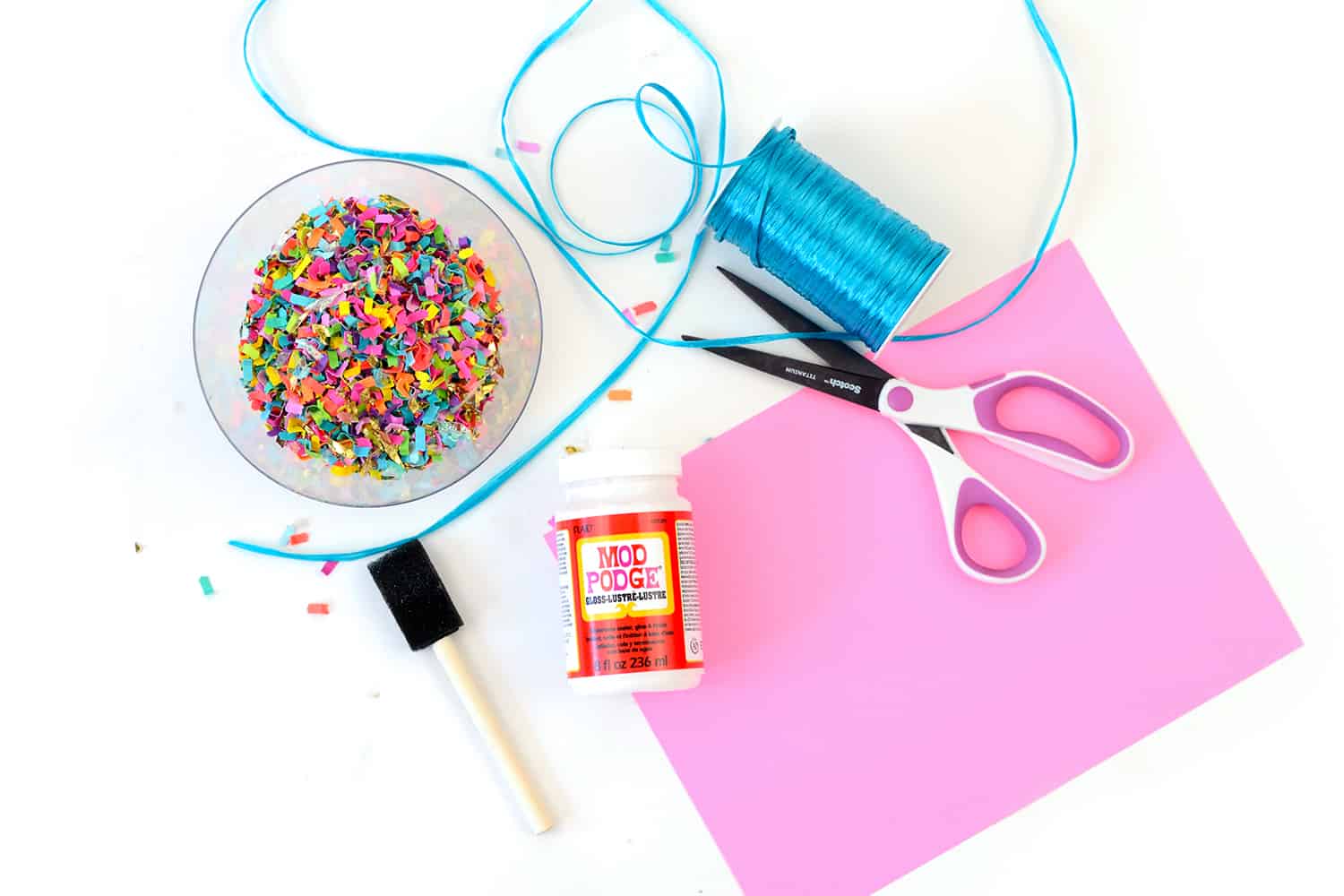 Make a Banner
Supplies:
Cardstock (in the color of your choice) & scissors
Mod Podge (You can use any kind, really, but if you want to get a little extra fancy, try some Sparkle Mod Podge so you get a subtle glitter effect behind the confetti!)
Sponge brush (+ a plate to pour the Mod Podge to dip your brush for easy application)
Double-sided tape
Ribbon, twine, or raffia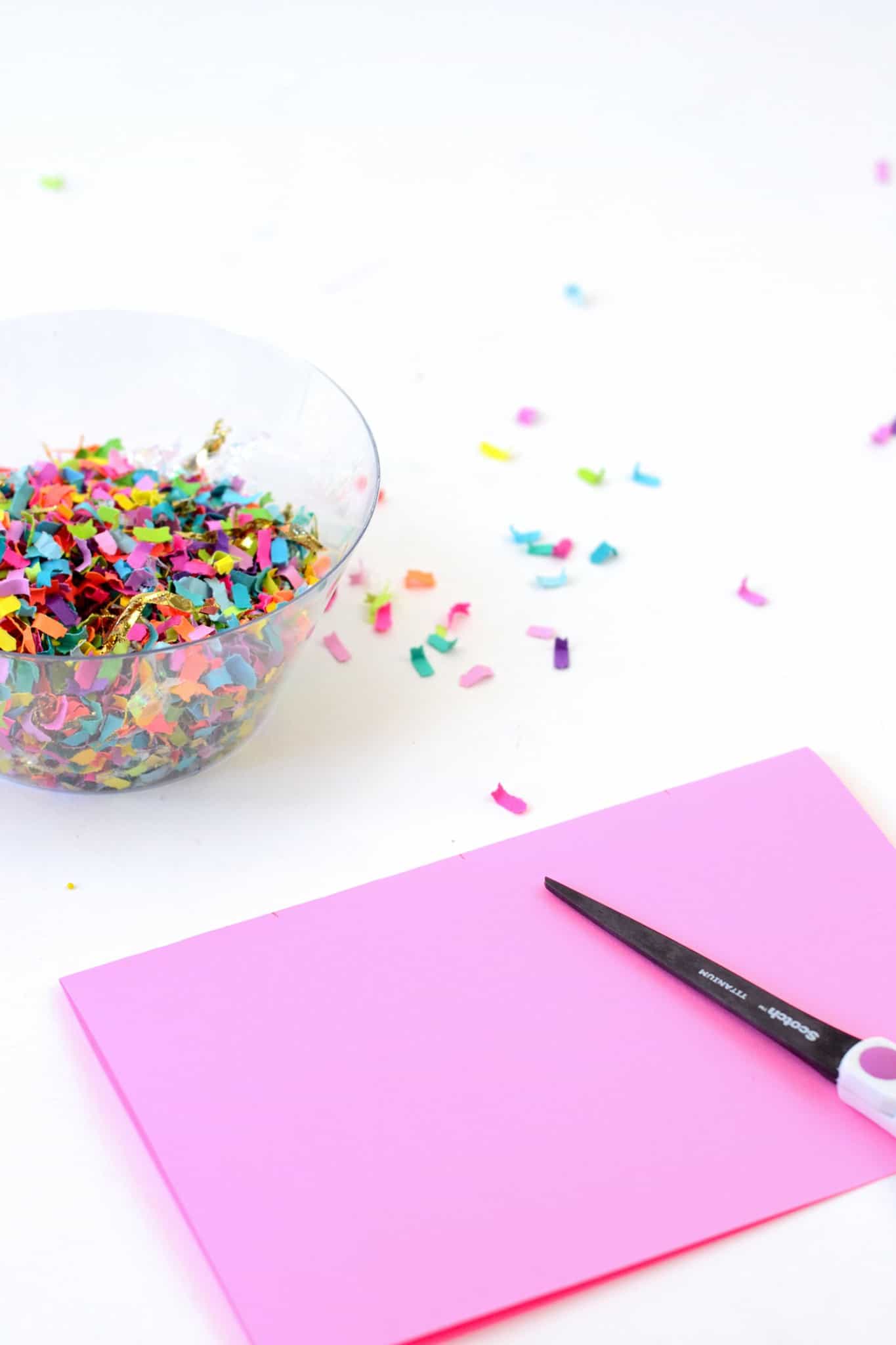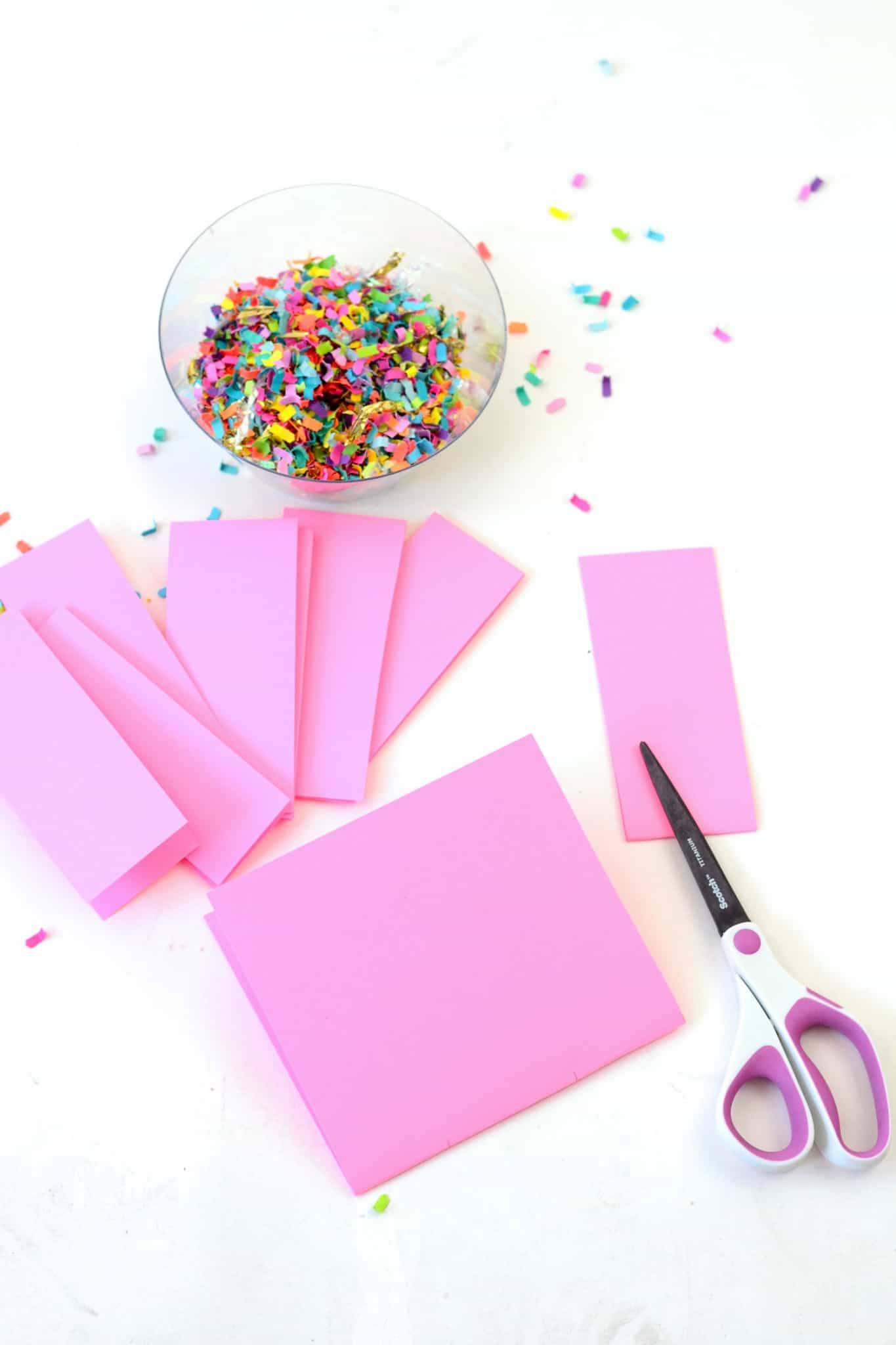 Fold your 8.5″x11″ piece of card stock in half and divide it into four equal pieces. (Make a small pencil mark if you need to!) Cut the paper into strips, leaving the folded edge intact.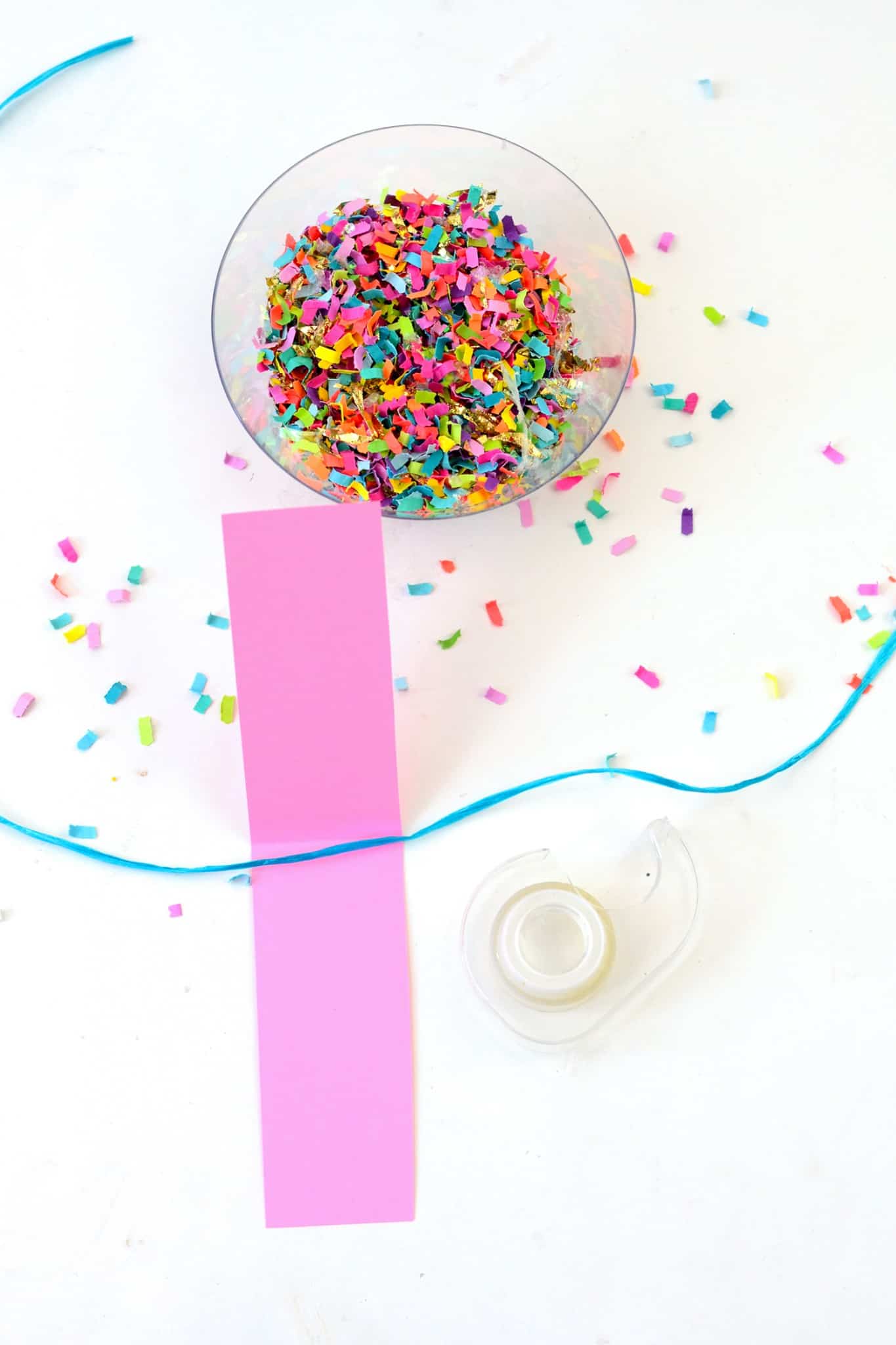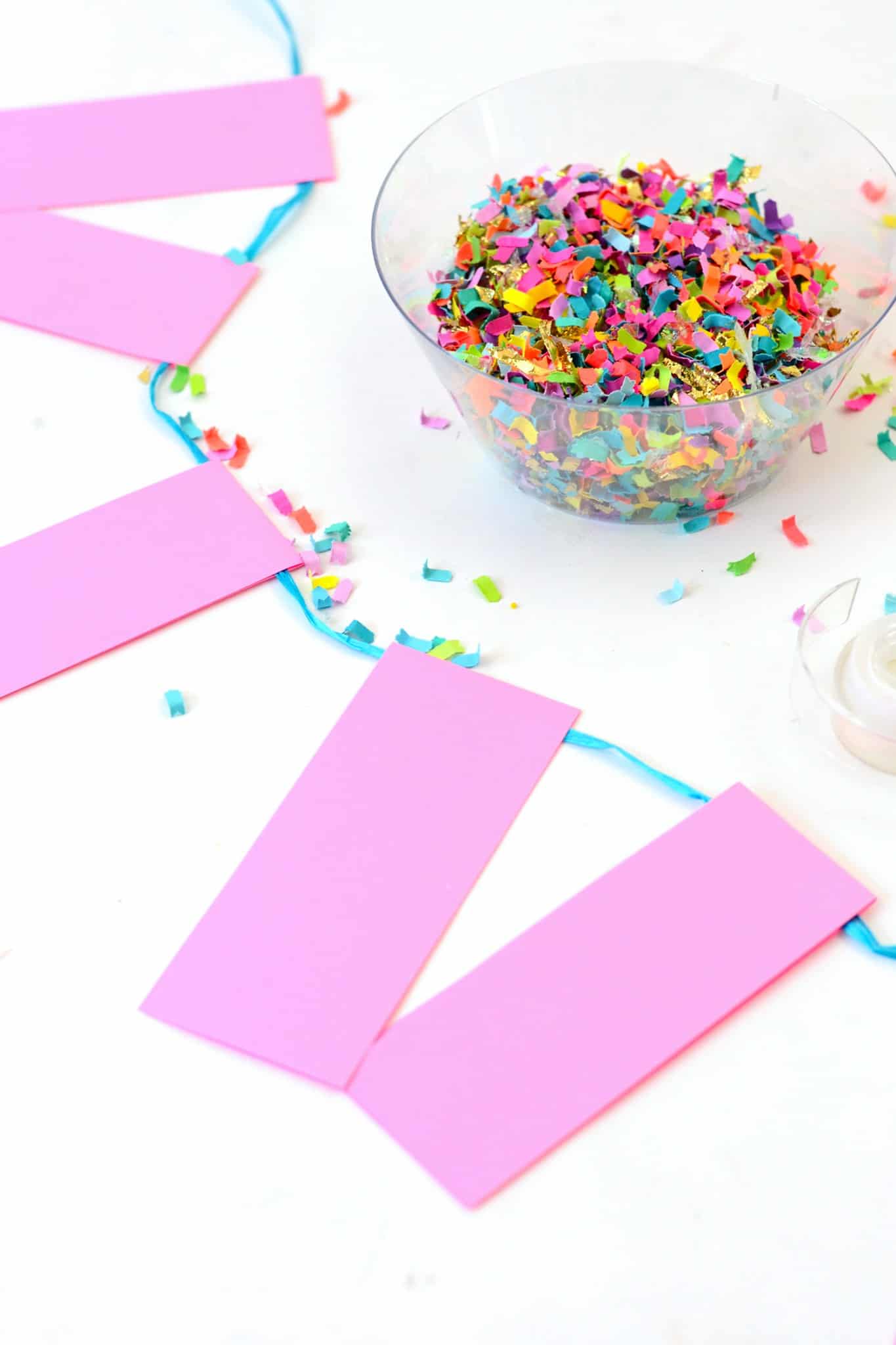 Using a piece of double-sided tape, attach the ribbon between the edges of the cardstock. Space the banner pieces evenly on the ribbon. (And make sure to leave enough ribbon on each end to hang it!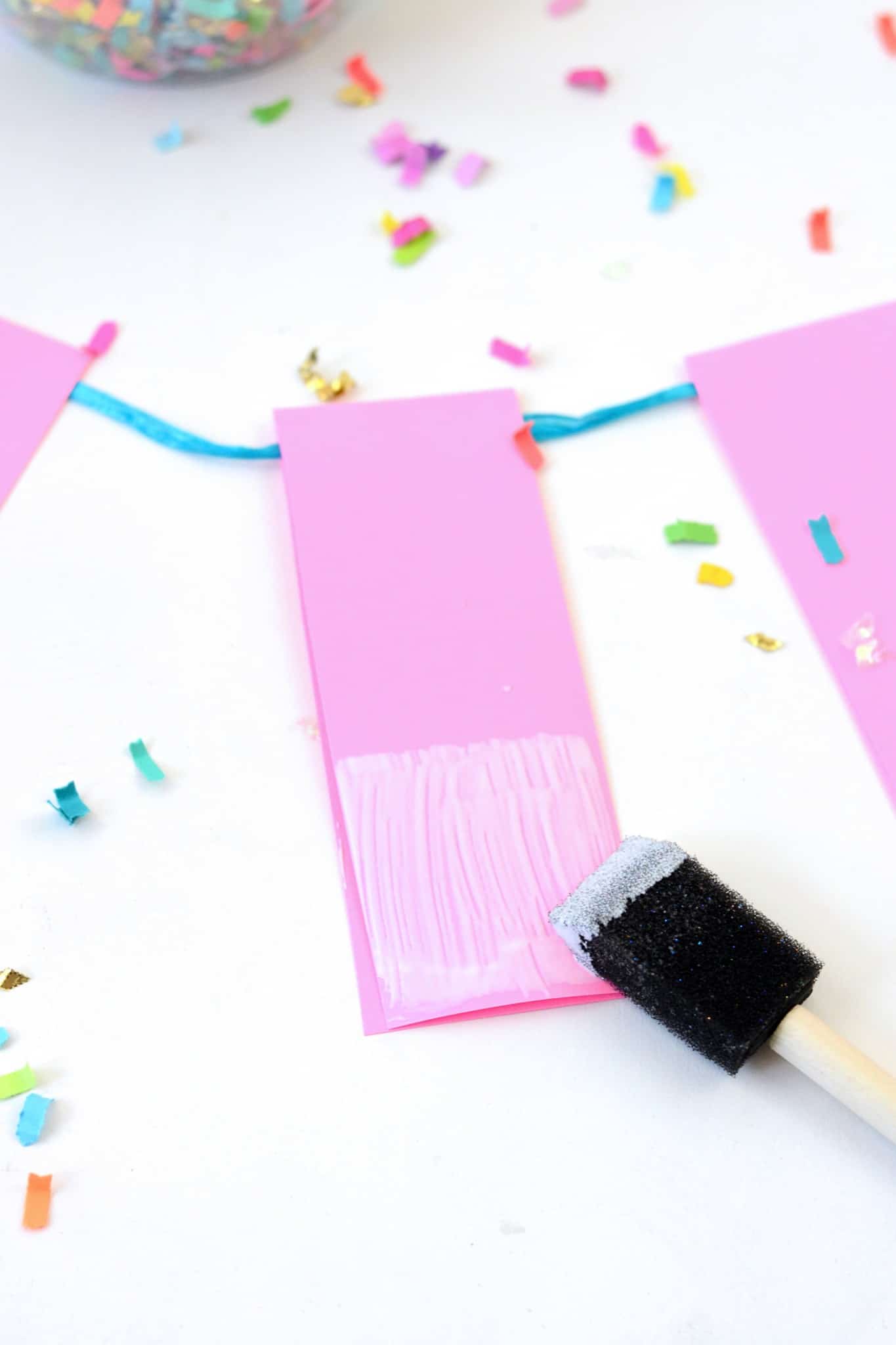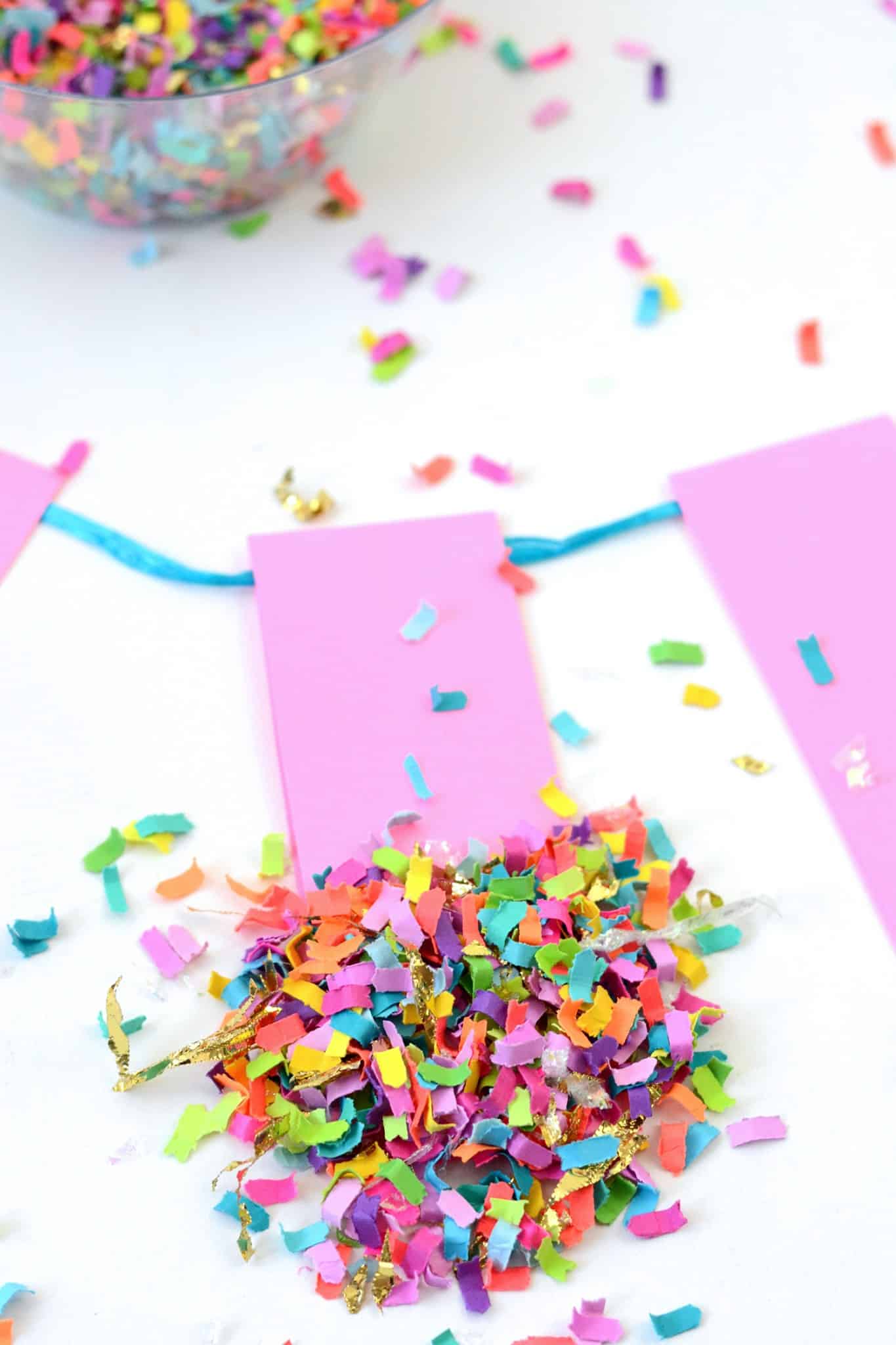 Once all of your banner pieces are secure, coat the bottom half of each banner piece with a layer of Mod Podge. Sprinkle on some confetti, press down, and shake off the excess. Let your banner dry for an hour or so and look at that: you're ready to party!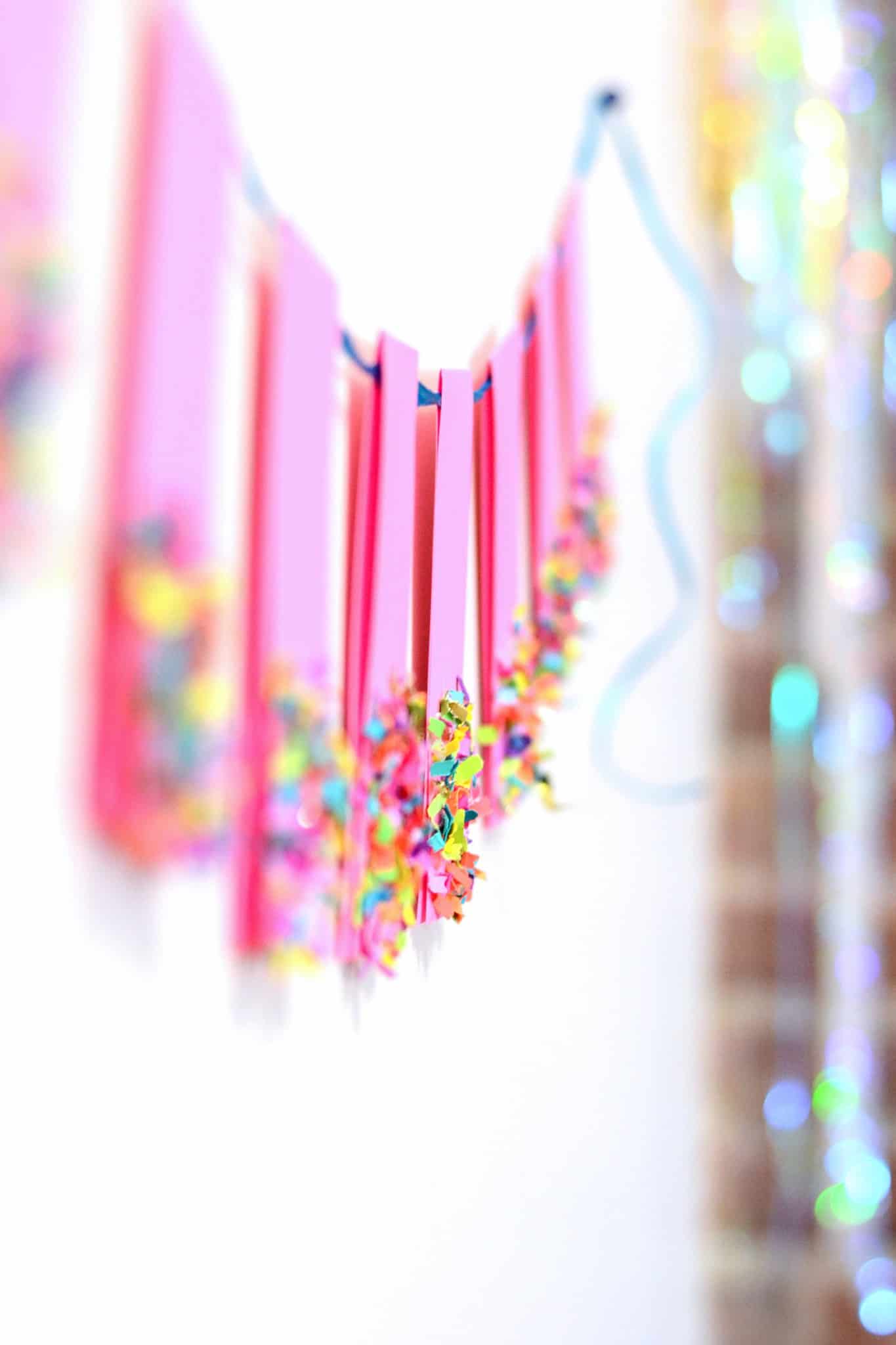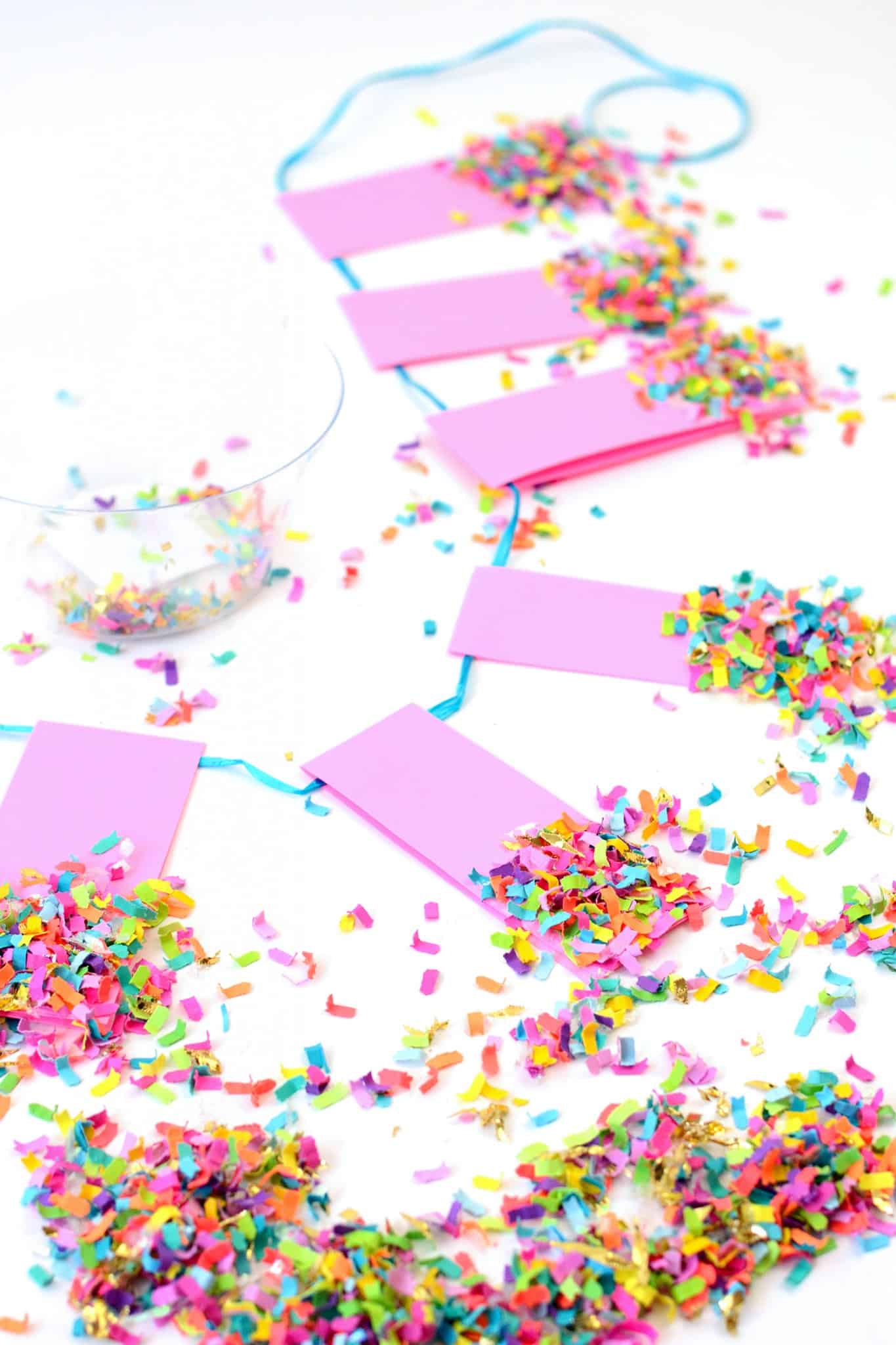 Any time you make a banner you can get really crazy and experiment with different paper shapes, like maybe a half-circle or a triangle. You can also use markers or crayons to write messages on the banner pieces.
Hello, endless possibilities! If you make a banner of your own using this tutorial, post it and tag @modpodgerocks so we can see!
Don't forget The Confetti Bar has tons of pre-made confetti options in the shop, but if you want something extra cool we also specialize in custom confetti! You can also check out our blog for more fun (like this DIY Confetti Zen Garden), and we'd love to see you around Instagram, Facebook, and Pinterest!