Turn trash into treasure and spark creativity in your little ones with these fun recycled crafts for kids.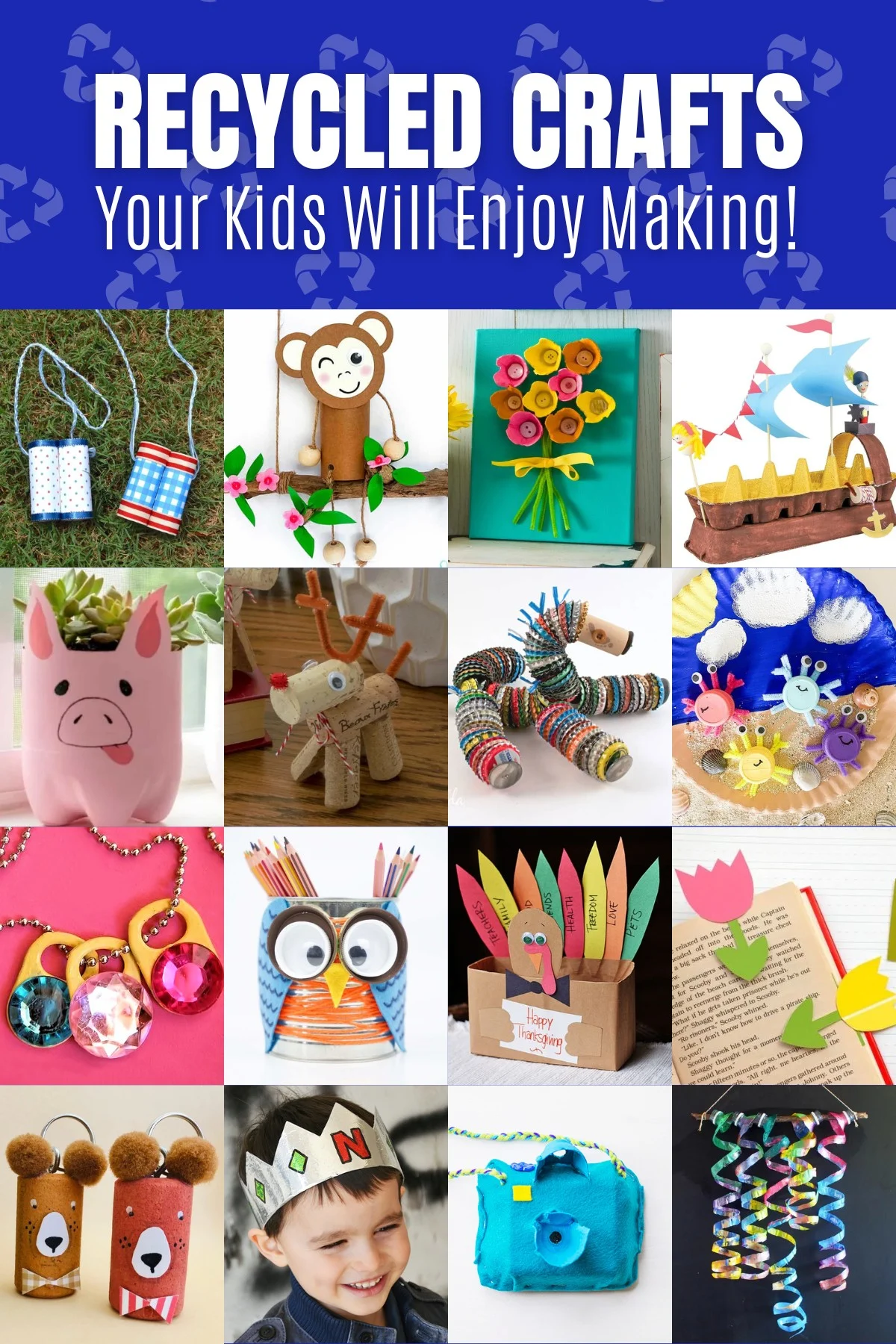 Crafting is a fun way for kids to use their creativity, experiment with new ideas and learn new skills. It is even more rewarding when they can create something beautiful using only recycled materials that they already have at home!
By using recycled materials, kids not only save money, but they also learn the importance of reusing and upcycling materials to help reduce waste and protect the environment.
I've compiled a list of fun and easy recycled crafts for kids. Whether they want to make a planter out of a soda bottle, stamps out of cork, or a unique piece of art using egg cartons.
These crafts will spark their imagination and creativity while also teaching them about the importance of protecting the planet. So, grab your recycling bin and let's get started!
Recycled Kids Crafts
Here are 30+ fun recycling crafts for kids. Ideas use egg cartons, bottles & bottle caps, cans, cardboard, paper, toilet paper rolls, and cork!
---
If you enjoyed these recycled crafts for kids I would love it if you could share this post using the buttons below. Then check out these other popular crafts for kids: