Everybody gets bored sometimes! If you're finding yourself needing something to do, try one of these 50+ fun crafts anyone can make.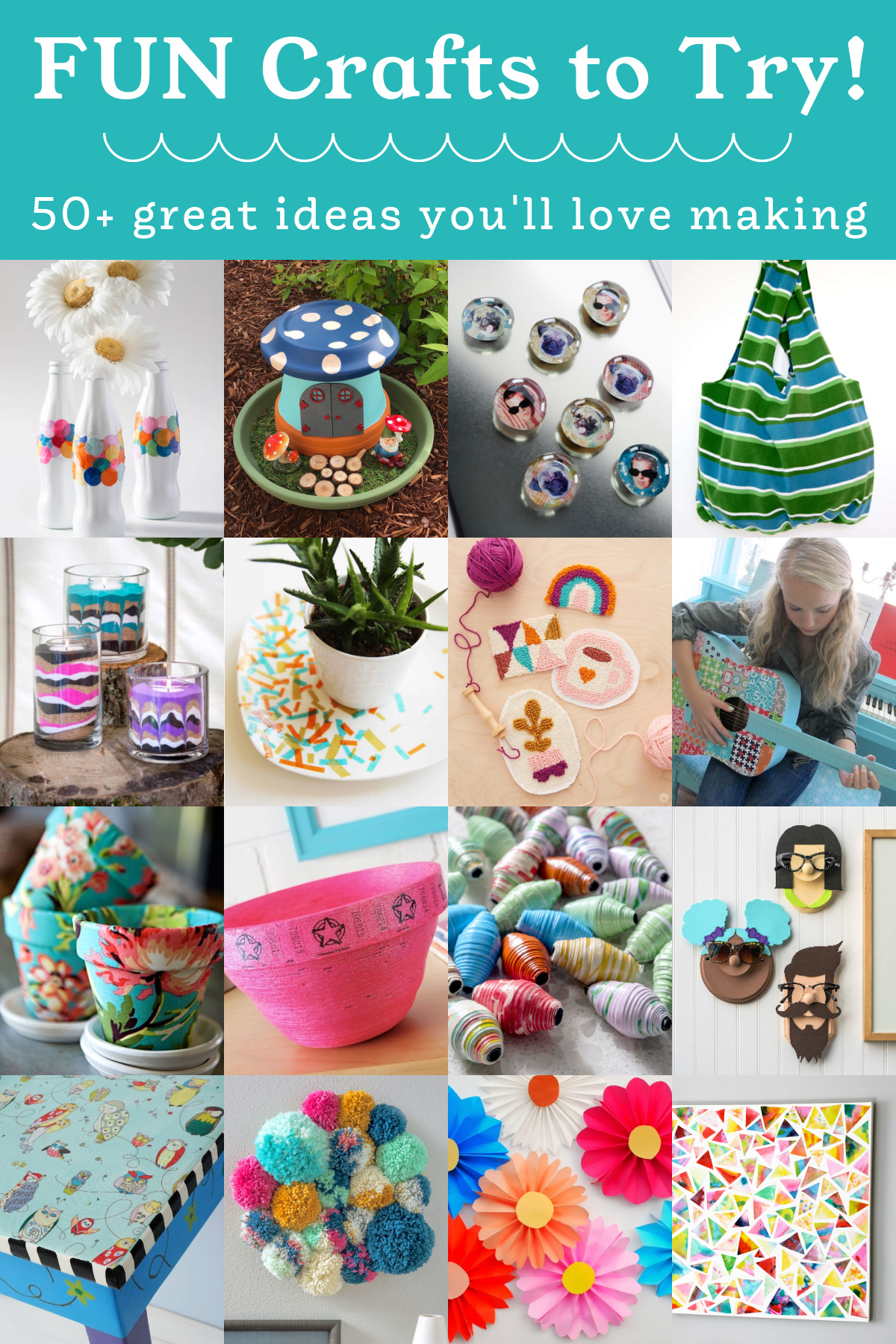 Sometimes you just need a little fun in your life. Maybe you're bored, or had a bad day at work, or got annoyed out in public, or want to sucker punch your husband and kids (I kid I kid!).
But I think you know what I mean and where I'm going with this.
When you need a little enjoyment in your life, I've got a suggestion: fun crafts! And I already know your first question, because this isn't my first rodeo.
"Okay Amy, what exactly do you consider fun?"
Because I completely understand that our definitions might be different. But in my personal opinion, a "fun craft" is one or more of the following:
Simple to complete (and some are easier than others)
Supplies are easy to find
The colors and materials are bright or pretty
The process isn't frustrating to make
The resulting project is – fun!
I'm well aware that this entire list is very subjective. I might think the supplies are easy to find, but you can't find them. Or you might not like the colors of a particular craft.
BUT that's why I've picked over 50 fun crafts!!
There's enough variety that I feel you're certain to find something enjoyable. Grab your craft supplies, relax, and have a great time making one or two of these fun craft projects. Then I'd love for to leave me a comment and tell me what you think! Check them out below.
Fun Crafts
Everyone gets bored on occasion. If it happens and you're looking for something to do, try one of these fun craft ideas!
---
Don't forget to leave me a comment and tell me which projects you tried! If you enjoyed these craft ideas, I'd love for you to check out these other posts as well: