Learn how to glitter a shirt with Mod Podge and make an old piece new again! You can even wash if you use Fabric Mod Podge.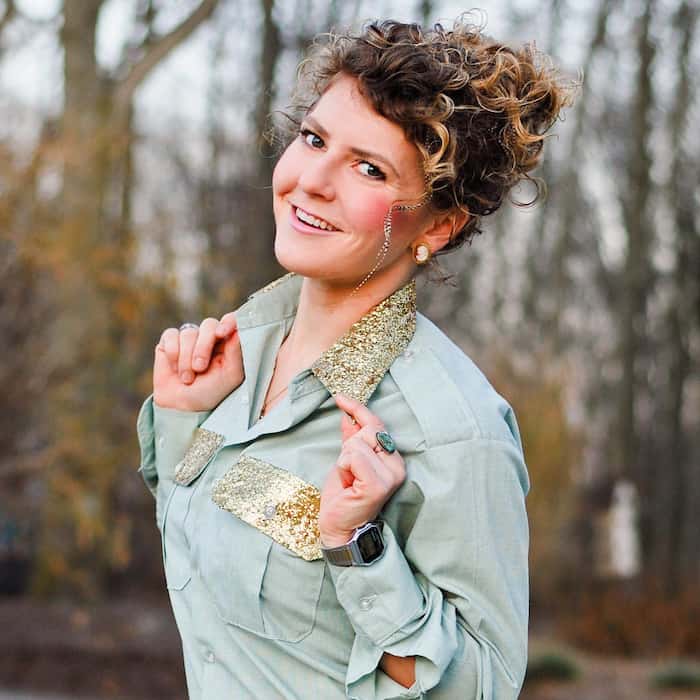 I'm not nearly done with the glitter projects – I just can't help it. There are too many amazing projects to feature. Yesterday it was a glitter clutch, but did you know that you can do it to fabric as well?
Stars for Streetlights recently featured a tutorial on how to glitter a shirt with pretty gold accents, and it looks designer . . . I can't believe it was done with Mod Podge. So of course I had to share! Are you interested in how to glitter a shirt of your very own? Go here.
PS – You will not be able to wash a shirt like this if you use regular Mod Podge, but you can hand wash or delicate cycle if you use Fabric Mod Podge.
---
Now that you know how to apply glitter to fabric, do you want to learn how to apply fabric to fabric? Like maybe a DIY pocket tee with Fabric Mod Podge? Just click the image below to get the tutorial.